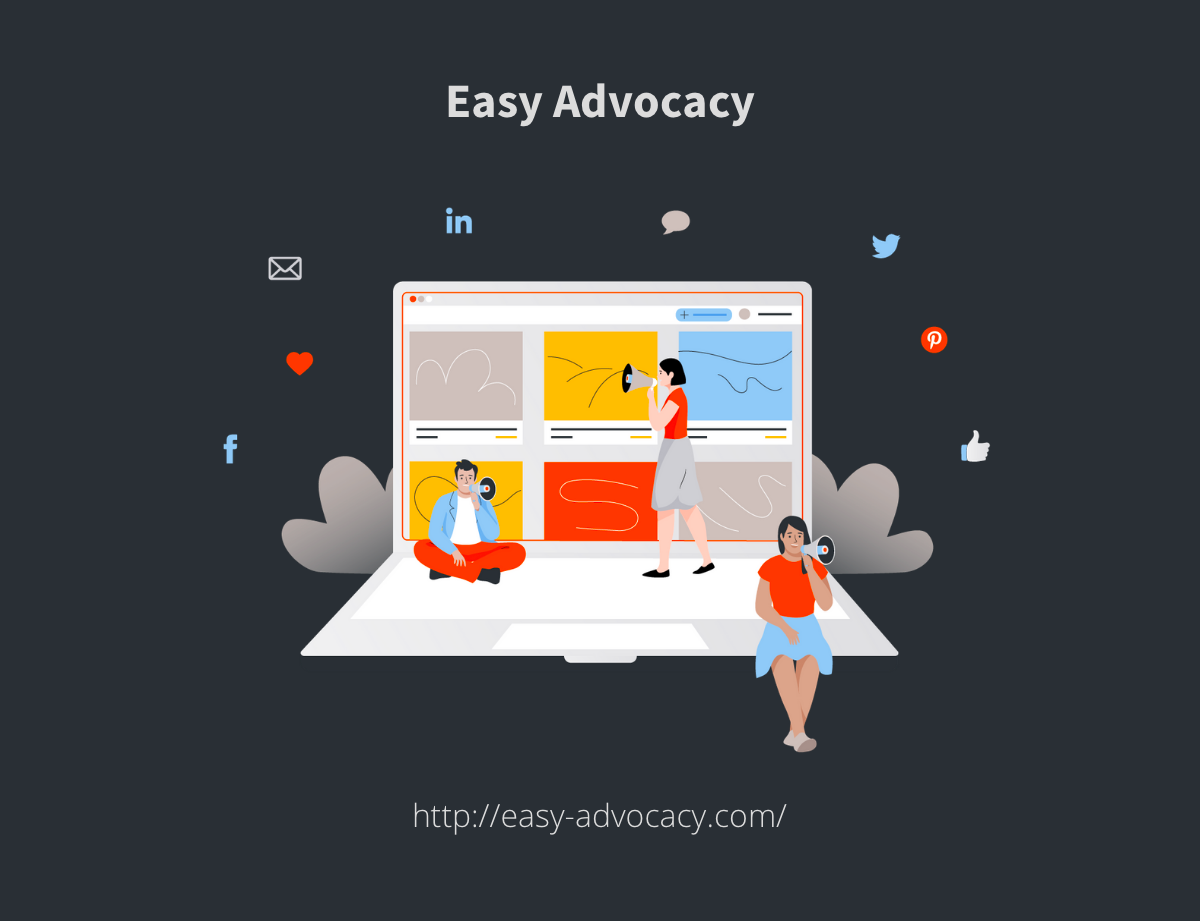 New Free Tool for Employee Advocacy
In talking with customers, we learned that getting fellow coworkers to share company news on social channels is tough.
Social media managers send tons of mass emails and Slack messages with "Please Share!" but these messages rarely get a return in terms of opens, clickthroughs, and shares. The results of these campaigns are also incredibly hard to track.
On occasion, a social media manager's company buys an expensive, enterprise-level employee advocacy tool—only to see slightly greater results.
That's why we created Easy Advocacy. It's a free, simple way to get your teammates talking about their company!
Here's a rundown of how this tool works.
First, load your email distribution list. While loading the names is a bit time consuming, you only have to do it once. We'll save the list for all your future campaigns.
Then create a sample copy for a post and add the link you want your coworkers to share.
Give the campaign a name for your own reference within Easy Advocacy.
Preview the campaign and edit it if you see something you'd like to change.
Then press "Send Campaign to My List" to deliver your advocacy campaign to the addresses in your distribution list.
Once employees click on the link in your email, they'll be taken to a screen showing a preview of the article to promote as well as sample copy they can use or modify. They'll then share the post to Facebook, Twitter, LinkedIn, Pinterest, or via email
You'll see results populate in the Statistics tab as soon as people start interacting with your coworkers' shares.
How easy is that?
Given that Easy Advocacy both free and easy, why not give this tool a try. Go to easy-advocacy.com and begin your first employee advocacy campaign today!