Yes, We're Talking About You (v. 7.12)
Now it's even easier to use Agorapulse for teams and to tag public Pages on Facebook — read on to learn more.
🎁 FEATURES 🎁
Internal notes to Twitter DM & Facebook PM conversations. What a cool feature for teams! Now you can add an internal note in private conversation on Facebook or Twitter. This enables team members to give status updates to each other. If you'd like to bring something to the attention of a particular team member, you can even assign the message trail to them.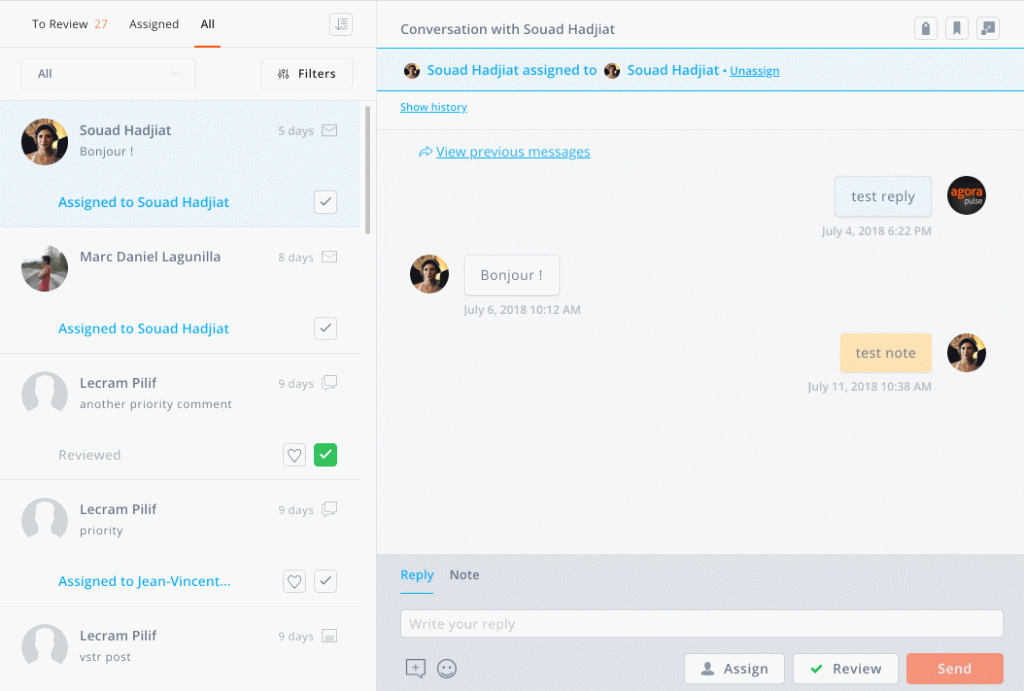 You can see that we now have "tabs" in the reply input: Reply and Note. The key to make this all work correctly is to use the tab "Note." (After all, there are some things best kept internally, KWIM?)
This function is in addition to the other team collaboration and CRM note features we offer. If you haven't tried those out, you should! (I use them all the time.)
Facebook search when tagging. For those who remember my June 26 release note, you'll remember that I explained that while Facebook tagging was back, it wasn't back as you remembered. You had to do some Facebook name research before you started tagging.
Yes, it wasn't ideal. So we made it better.
Simply type in the name of a public Page and you'll see the options, along with verified check marks and locations (when applicable). This will save you a whole bunch of time!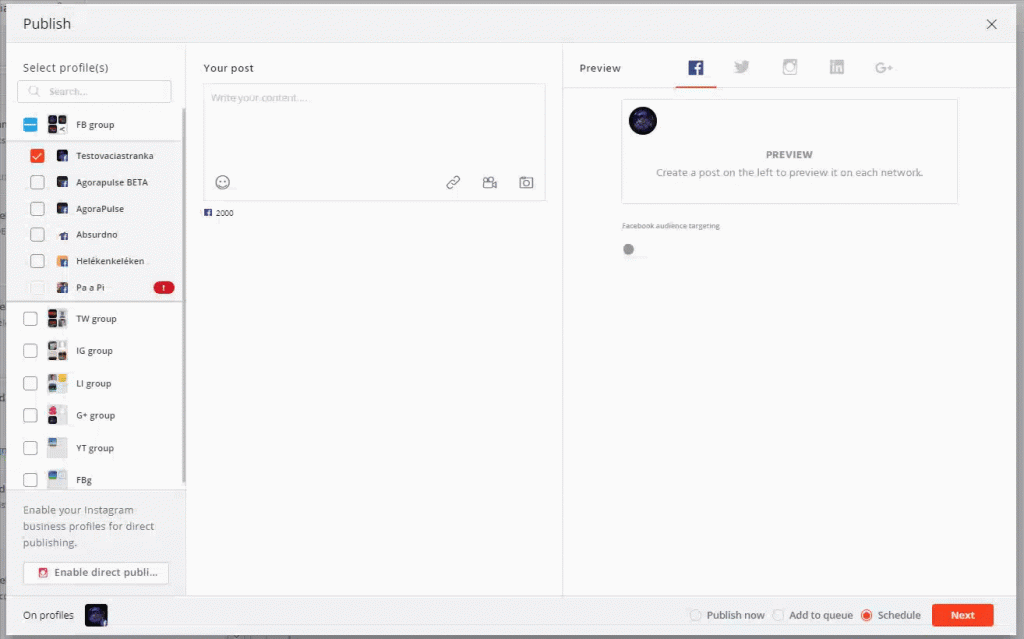 🐞 BUG FIXES🐞
Twitter DM assignments. It wasn't possible to assign Twitter direct messages. It is now.
Adding a new Instagram profile. If you tried to switch Instagram profiles on Instagram while adding it to the platform, you faced an "Undefined error." You can now switch accounts as many times as you want and you'll still be able to finish the setup. Fixed.
LinkedIn & Google+ timeout messages. You might have received an "Unknown Error" failure message when publishing some items to LinkedIn or Google+. This dealt with a timeout issue that has been resolved.
🎧THIS VERSION'S PLAYLIST🎧
"Secret" by Orchestral Maneuvers in the Dark
"(s)AINT" by Marilyn Manson (NSFW of course)
"Mr. Telephone Man" by New Edition
"I Didn't Mean to Turn You On" by Robert Palmer
"Too Much Time on My Hands" by Styx