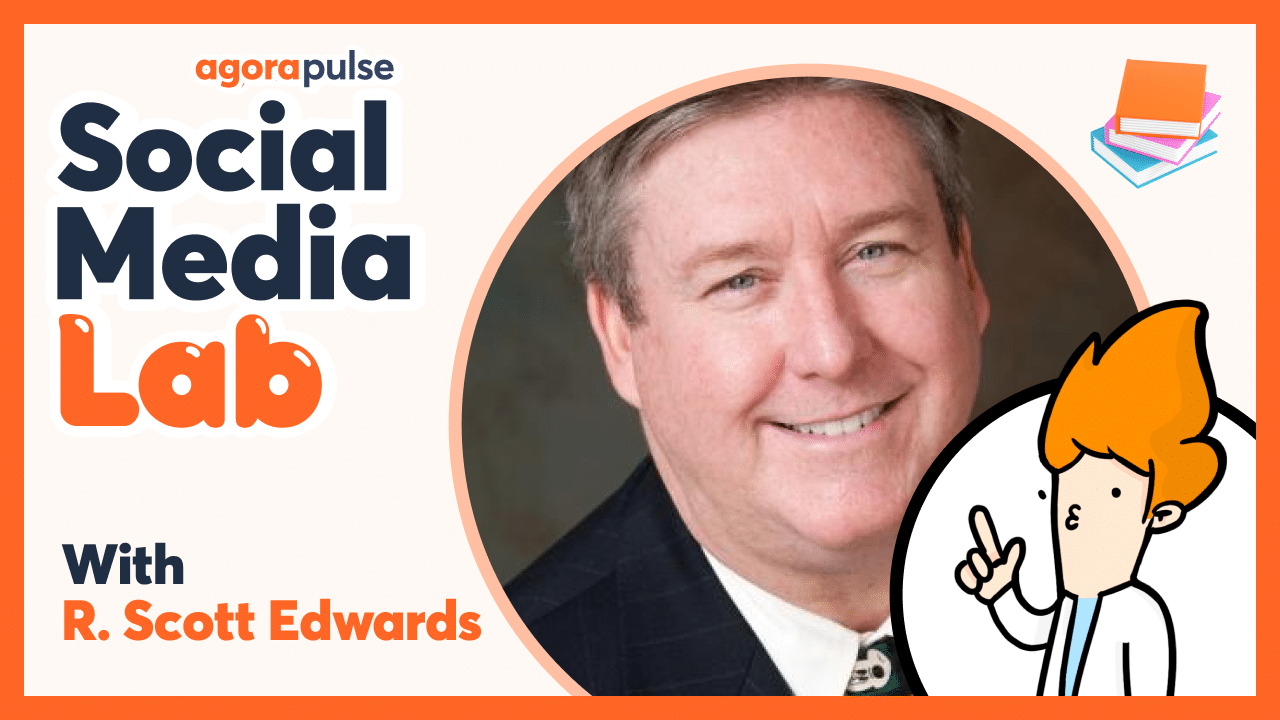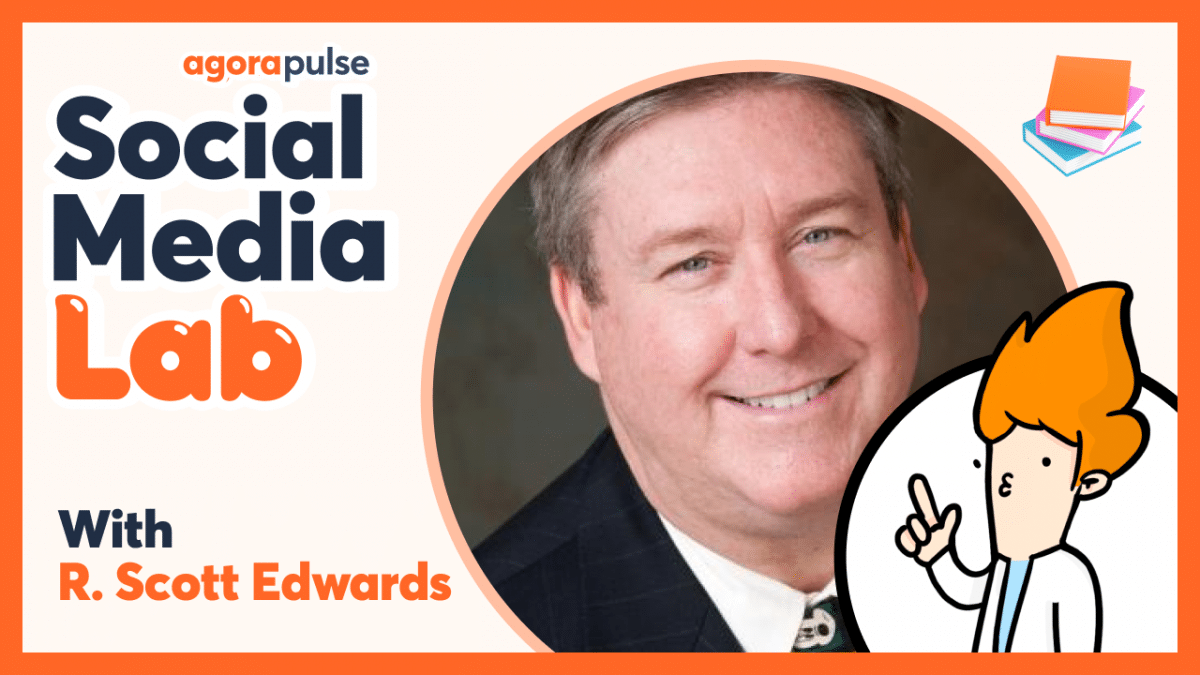 Subscribe to the podcast on Apple, Google or Spotify
Let's Learn How to Grow a Business with a Podcast and Social Media
Trying to grow a business is tough, especially when you first start out.
But, can you grow that business using a podcast and social media? Our guest on the Social Media Lab LIVE, R. Scott Edwards, thinks so!
Who is R. Scott Edwards?
R. Scott Edwards is the creator of successful podcasts, was the owner of a chain of comedy clubs for over 21 yrs and produced concerts & 2 TV series.
R. Scott helped launched the careers of those such as Tom Hanks, Jerry Seinfeld, Bob Saget and more.
He now teaches others how to setup and run a podcast as well as many other things you'll have to listen to find out about!
Listen to the podcast above or watch the full video interview below:
What is the Social Media Lab LIVE?
Social Media Lab LIVE is hosted by me, Scott Ayres, the Content Scientist at the Social Media Lab.
It's a weekly show where I talk about social media marketing with expert guests and is always testing something!!!
I use Restream to power all of my live shows on Facebook and YouTube.
Get started with Restream for free at www.restreamlive.com
With Restream Studio, you can:
— Launch & demonstrate new products
— Drive flash sales & promotional offers
— Host interviews, Q&As, or podcasts
Don't miss an experiment!
New experiments and exclusive content straight to your inbox