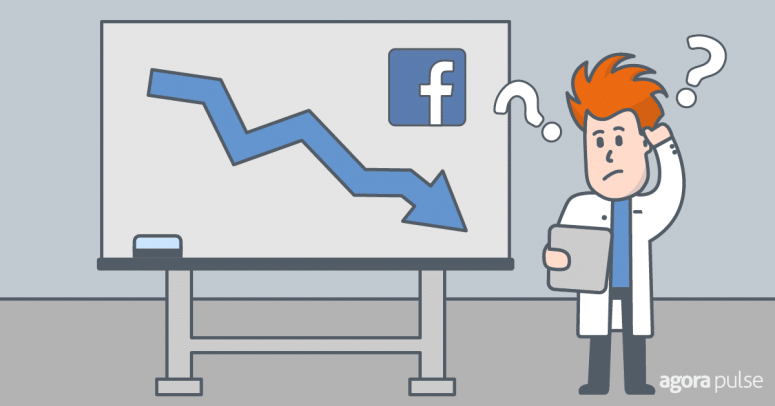 Subscribe to the Social Media Lab Podcast via iTunes | Stitcher | Spotify | Google Play | RSS
Full Podcast Details
Is Facebook Reach on a Downward Spiral?
You've likely heard alot about the decline of Facebook Reach over the years.
This has been further escalated after what many call the "Facebook Apocalypse" announcement Mark Zuckerberg made regarding how Facebook would view posts from pages.
But, are things as bad as they seem?
That's what we sought to find out in this podcast and experiment, looking at the data from 30k Facebook pages.
Unlike other experiments we didn't run a test or have a hypothesis for this one — we instead dug through a boatload of data we have from our Facebook Page Barometer.
In This Episode:
What did Mark Zuckerberg announce regarding changes
What the data from our previous study from 2016 said about Facebook Reach
What the Facebook Page Barometer is
Why there is panic after Facebook changes
How we looked at the newer data from 2018
The results of our findings about Facebook Reach
Quotes From the Episode:
"In 2012 there was alot of noise about Facebook Reach, but there was no data. So we created a system with data points people could rely on. " – Emeric Ernoult
"I've been looking at THOSE numbers for a long time now!" – Lisa Kalner Williams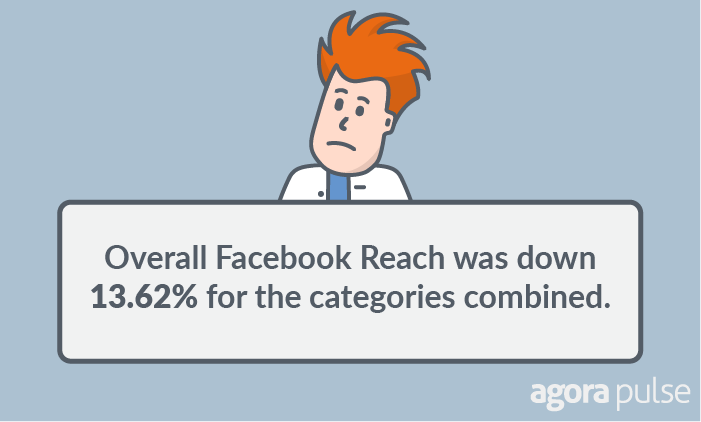 Resources:
What Is The Social Media Lab?
The Social Media Lab is a project powered by Agorapulse dedicated to spending $15,000 per month to bust the myths, rumors and stories related to social media marketing.
We'll test mainly organic reach, but also will run paid experiments.
The experiments are conducted by myself, Scott Ayres, and Jason How.
We typically publish 1 blog post and podcast per week.
The podcast is co-hosted by Richard Beeson and myself.
Subscribe to the Social Media Lab Podcast via iTunes | Stitcher | Spotify | Google Play | RSS
Don't miss an experiment!
New experiments and exclusive content straight to your inbox