If you're like most social media managers, you make a point of staying abreast of the latest industry trends, tactics, and tools. You simply have to; it moves so fast.
And when it comes to keeping current, you probably have a routine too. You might attend conferences, take part in workshops, and read social marketing blogs (just like this one!).
But sometimes, that's not enough. You can only learn so much from a convention or a white paper. Generally speaking, the greatest minds in the industry – like Jay Baer and Brian Solis – reserve their strongest insights for the pages of their books. There's more room to explore and explain them, and it's usually more profitable that sell them that way too.
So, we're going to pass a few book recommendations your way. 9 recommendations, actually.
And here they are:
Related Post: Social Media Marketing 101
Chances are, you've at least heard of Dale Carnegie's 1936 classic. It's not only been around a very long time, but it's been held as a seminal work on the subject of persuasion – because it is.
And social media, well, it definitely involves persuasion. More specifically, it involves being sympathetic too, inspiring people to genuinely like you so they'll buy from you. And this book will teach you how to do tht.
It's close to 300 pages, but it moves quickly like most self-help books do. You won't find any Facebook tactics here, of course, but you will learn the underlying principles of social marketing success.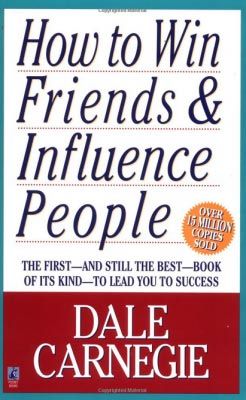 As a marketing platform, social media is unique. It's not print, radio, or television. It's certainly not billboard advertising. It's something else entirely – a way to connect to your customers. Not to sell to them – overtly, at least – but to build relationships with them the same way you would with anybody else.
You have to think in terms of friendships, not target demographics. And that involves authenticity, which is the key message of Kim Garst's book. Just being yourself – just doing that alone – will give you an advantage over the majority of the brands on Facebook, who still don't understand why they lose page likes when they publish hard-sell posts.
In digital marketing, publishing content – good content – is more important than ever. And it's more than just advertising copy, too. In fact, it's seldom that. It's white papers, industry trend analysis, and answers to the problems your customers just can't seem to figure out. And it's doing all that for free.
Think of yourself less of an individual company offering individual products, and more as a resource for the entire industry you're operating in. The sales will follow.
Joe Pulizzi of Constitute Marketing Institute fame provides six principles for getting that strategy right. He covers everything from the voice you should be writing in, to the types of content you should be publishing. If you don't know where to start, this book will get you up and running. And if you've already started, it'll help you stay within the lines.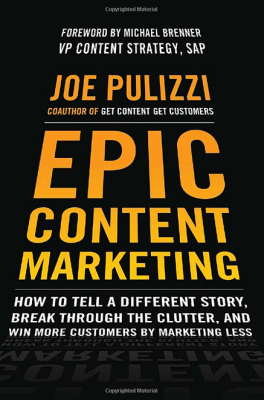 Content is so important to social marketing that we couldn't just include one recommendation in our list. The Content Code belongs on your shelf, too. It talks about a few concepts in particular that you should really pay attention to.
One I'm sure you're familiar with – brand communities – because you've seen them before. Harley-Davidson and Apple enjoy a cultish devotion that few brands do. They represent entire subcultures – and sometimes, even mainstream ones. Their customers share their content without even being asked to – they're brand evangelists.
That's what you want to have. It's the holy grail of content marketing, and The Content Code provides a map to it.
Of course, there's more to social marketing than Facebook and Twitter. LinkedIn is playing an increasingly large role in social business, especially for B2B organizations.
The trouble is, it's not as straightforward and intuitive as you might think. Even if you've never worked in marketing before, you'd at least have some notion of how to do it on Facebook. It might not be great – you might hard-sell or spam – but at least you'd get the general principle. From blog posts to groups, LinkedIn is just more complicated.
You might say there's a code to getting it right. Read Melonie Dodaro's book on the subject to find out just how to crack it.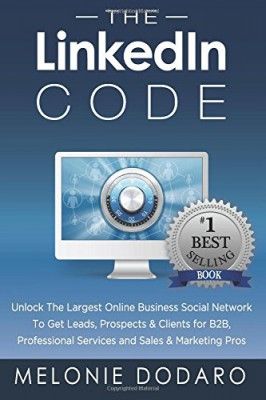 Once you understand how LinkedIn marketing works, it's time to get started on it.
Chances are, your strategy will involve several parts – like a company page and personal profile, along with blog posts and industry groups – and it's important to get them all right. LinkedIn etiquette isn't always the same as what you find on Facebook, and even the voice you write in may change a bit.
This book takes it step-by-step, which makes it easy not only to follow but to prioritize what's most important to LinkedIn success. Unfortunately, like all of us, you only have so many hours in the day. And it's the awareness of that – reflected in the title – that make these strategies so successful. They're not just for ideal situations. They're intended for real-world conditions – with all their budget and time constraints.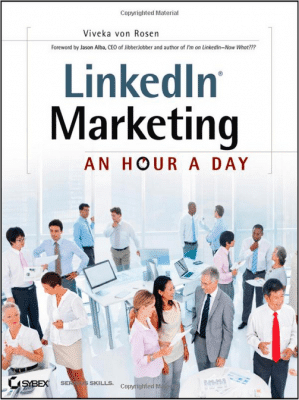 Though social media is still media, and many of the usual marketing rules apply, not all of them do. And a few of them can be particularly hard to understand when you come from a traditional advertising background, and even harder to get right – whatever your marketing experience is.
Guy Kawasaki, one of the most established thought leaders in the industry, put together a book about it. It takes a bottom-up approach to understanding what makes social media different and most importantly, what strategies, tactics, and tools make it the most effective.
It's one of the most actionable books you'll find on the subject that also comes with a strong theoretical foundation – so you know how everything works, and why. Peg Fitzpatrick adds quite a few of insights of her own, too, giving The Art of Social Media a balanced perspective.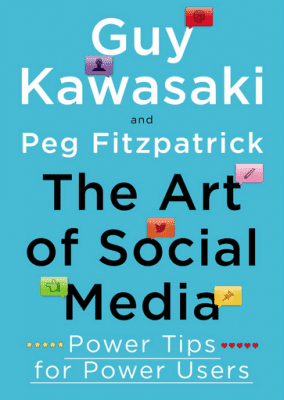 You've probably noticed the company-customer relationship has changed.
Brand loyalty, although not entirely a thing of the past, simply isn't as strong as it used to be. Customers are more discerning. They Google your products and compare them to what your competitors are offering – which takes just a few minutes – and if you're not up to par, they don't give you their business.
In other words, they're loyal as long as you're the best choice. But that doesn't always come down to price or quality. Sometimes, building a reputation for being exceptional in your field gives you an edge too. And providing your customers some kind of value – especially when you're not selling to them – absolutely does.
It takes more than just clever slogans and shiny ads to win them over now. Jay Baer, in Youtility, explains why.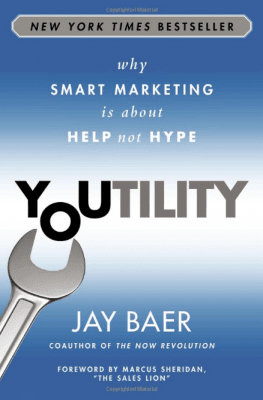 Of course, social media – like everything else in your marketing repertoire – shouldn't exist in a silo. It just can't do much good there. Integrating your Facebook marketing strategy with your email campaigns, or tying in Facebook comment functionality to your blog posts, really does add up to more than the sum of its parts.
If you want the kind of social success that gets you invited to speak at conferences and take promotions, this is how you do it. Lee Odden walks you through bringing all your marketing parts together, making them fit, and then – most importantly – getting you better results from them week after week, month after month, quarter after quarter.
If your optimization knowledge is limited to A/B testing Facebook ads or email subject lines, this is a must-read.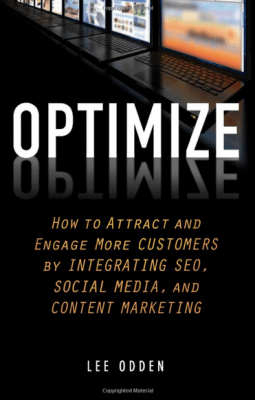 Bonus: books I read since that blog post was published and recommend (September 2015)
Marcus Ho, the author, is not only a good friend, he's also a passionate Social Media practitioner. His most recent (and second!) book is the results of more than 5 years of in-depth Social Media work for the top brands in Asia (Marcus is based in Singapore) and stuffed with examples, how to's and über practical takeaways.
If you like to read advice from the ones who actually do the work, it's definitely a great read. He managed to get a foreword from Guy Kawazaki recommending the book for its case studies, that tells you something about it!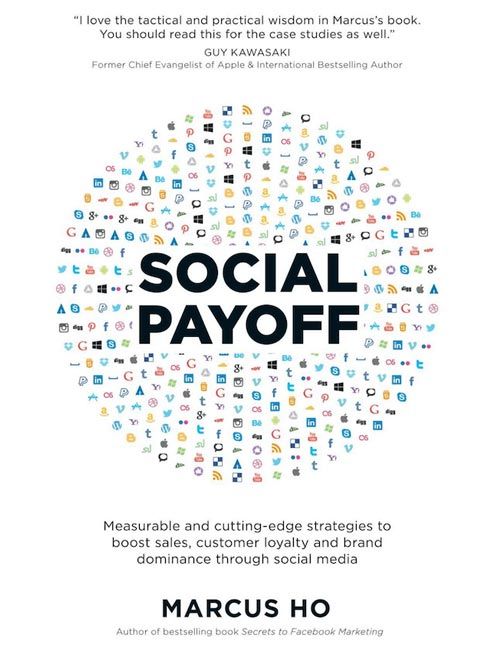 With anything, the more you know the better you do, but social media follows this rule especially closely. It evolves much too rapidly to take a break and rest of your laurels – if you even get them – because the conditions that helped you win could literally change overnight.
You have to stay current. And reading industry-defining books – like these – is one of the best ways to do it.
Let us know how you liked our list. And if we missed any titles, be sure to post them in a comment!