Balgrist University Hospital is recognized worldwide as a highly specialized center for assessing, treating and following up on all types of musculoskeletal injuries.
Located in Zürich, Switzerland, they are a leading medical body in Orthopedics, Spinal Cord Injury, Rheumatology, Chiropractic, Radiology, and Anesthesia, as well as Rehabilitation and Physical Medicine. Their multi-disciplined approach allows patients to benefit from a holistic approach to treatment.
They rely on Agorapulse to take a proactive approach to sharing content on different channels every day, including Facebook, Instagram, LinkedIn, Twitter, and YouTube.
A Social Stethoscope
Quickly realizing that this task was eating up precious time, the three-person marketing team sought out a tool that could help them publish, monitor and report on their social activities.
After finding Agorapulse, the team had some back and forth with Emeric Ernoult, our CEO, to get a handle on the Agorapulse features. Soon after Balgrist were convinced that Agorapulse was just the right medicine.
"We have decided to use Agorapulse as we find this tool very easy to use, especially the preview mode is a huge plus!" Online and Social Media Manager Jvan Steiner happily told us.
The team there let us know their favorite features included link customization, thumbnails, and previews. These relatively simple features make a big difference to their day-to-day. They provide a seamless social management experience instead of one slowed down by individual platforms and processes.
The Prognosis: A Healthy Social Plan
Balgrist love having the Agorapulse team on hand to help give them a check-up, and guide their team as various social channels update their settings and change best practices.
Because of the time saved, the team at Balgrist University Hospital are able to continually grow their audience and share the great work they're doing.
The time being taken to post out their daily, and weekly, content has been reduced significantly. Prior to Agorapulse, the team was publishing to each channel separately. Now they are able to handle everything through one simple dashboard.
"Agorapulse helps us save at least an hour a day." Jvan reported back to us.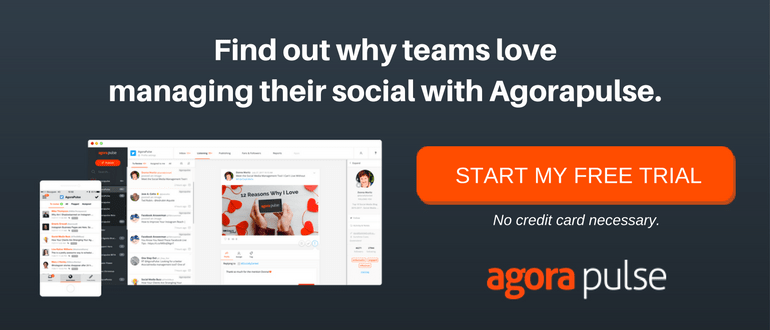 Are you spending too much time on your social scheduling? Consider asking the doctors at Balgrist University Hospital for Agorapulse!
If symptoms persist consult our support team. ?