The following is a guest post by Eleonora Israele.
Howard Hill gained notoriety for winning all of the 267 archery contests he entered. He could hit a bullseye at 50 feet then defy the odds by splitting the first arrow with the second.
Hill once said, "Unless you know your game's feeding, sleeping and daily habits, unless you plan your hunt in great detail and follow your plan with great precision, you are not hunting at all… you're just walking in the woods."
One of the most basic and fundamental rules of marketing is undoubtedly "know your audience." Without this vital piece of information, you won't be able to find your market, appeal to them, and close the sale (you're basically just "walking in the woods").
However, in this newer age of digital marketing, many companies are neglecting to design their marketing strategy with the differentiation between B2B and B2C marketplaces.
Related Post: Social Media Marketing 101
What sets these two categories apart?
Imagine that B2B is like LinkedIn and B2C is like Facebook. Simply put, your LinkedIn connections are like-minded business people who analyze your posts for intrinsic worth and you have a moderate to familiar working-relationship built based on previous interactions.
On the other side is B2C marketing, which is more in-line with Facebook postings appealing to the masses. It's flashy, emotional, less formal and has a shorter life cycle. Rather than educate, its purpose is to catch the viewer's' attention and create a reaction. Now let's break these differences down further so that you can create a strategy that is appropriate for your audience.
Audience Demographics
B2B audiences have an obviously distinct purpose in mind: to make money. Your job is to convince them that the tools or products that you have to offer can help them do just that by saving them time, reaching more people, etc.
Moreover, your audience is smaller based on the appeal and customization of your product. If you can connect to the right prospective clients and make your pitch, your next challenge is to then address the top influencers at that company.
"On average, the corporate decision-making group involves 5.4 people. The number of people may increase if the deal is costly and a lot is at stake. It simply means you have to answer to more people and you have to convince more people for a single purchase decision. No wonder then that B2B has a lengthy buying process as it generally takes a time to reach some consensus when the decision-making unit is large," explains Prasad Dhamdhere of marketing company Social Annex.
In a B2C setting, your audience can have immeasurable mass appeal depending on your product or service. Just as the market has vast potential and variables, the price point can also range the gamut of possibilities. Most of these purchases are based on emotion and low to moderate product comparisons. Additionally, you are just convincing one to two people to make the purchase within a fairly short amount of time.
Sales Strategy
Blogs and social media posting are a given for both B2B and B2C marketers; it's the platform, depth of topic, and tone that are different. B2C companies can be found on social media platforms such as Facebook, Twitter, Instagram, Pinterest, Snapchat, and YouTube because these are fun, bite-sized messages where potential customers are hanging out.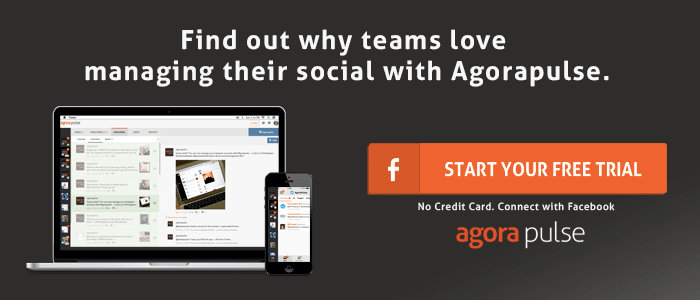 B2B companies are usually also on LinkedIn, AngelList, and Google+ where people are in a business mindset and are prepared for more sophisticated content (like white papers and thought leadership pieces).
According to a survey by content marketing company Conductor, they found that, "Though B2B content marketers use a variety of content types from presentations to webinars to whitepapers to e-books… both B2B and B2C marketers use videos and blogs the most. B2C marketers, in particular, focus on videos and blogs 3x more than any other content type."
Furthermore, marketing automation in both groups set vastly different goals. B2B desires lead generation with person-to-person interaction while B2C focuses on branding and building customer loyalty (as referenced in the chart below).
Challenges Across the Board
Regardless of who your audience is, marketing is never easy. You are expected to be a mindreader to predict which pitch your client will approve of and even more critical, what the customer will buy into. You have to be unique, creative, and aware of what is trending both socially and in your specific area of commerce.
Beyond these hurdles, B2B marketers have to create stellar content that takes time consuming research and impeccable presentation skills to reach a small pool of clients who may or may not hire them. Conversely, B2C companies have the overwhelming task of standing out in the crowd, reselling their product over and over to create customer loyalty, and appealing to an array of distinct personalities within one audience.
What This Looks Like in the Real World
Need more inspiration to guide your marketing campaign and to see real-life examples of B2B versus B2C ads? AdEspresso has compiled 50 of the most successful B2B ads posted on Facebook. Check out what they all have in common: clean graphics, Twitter worthy intros, and no humor to be found anywhere.
In 2015, B2B company The Digital Marketer posted more than 4,500 ads on Facebook. You may want to check out their map of what copy worked, what didn't, and how to design the best images that get attention.
Now for B2C, Business to Community has compiled a list of the best social media campaigns of 2015. From Star Wars to Starbucks, you can see which companies stood out last year and the ads that brought in the money.
Even though the map to get to the final destination is clearly different, the desired result of making a profit is the same… and so are the fundamental principles. As Dhamdhere wisely comments about B2B and B2C marketing, there are a few things that remain same: the "need to communicate powerfully and effectively with the customers… because whether it's B2C or B2B, ultimately it's B2P, i.e. business to people."
Eleonora Israele is a senior analyst at Clutch, where she is responsible for research on marketing software and digital agencies. Clutch is a Washington, D.C.-based research, ratings, and reviews platform for B2B services and software.