The holiday season is here, and your customers are starting to see posts from businesses sharing Black Friday and Cyber Monday promotions in their social media news feeds.
You can make your offers stand out from the competition this year – without having to spend a cent on social media ads. Here are four tips you can take advantage of so you can effectively sell on social media this (or any other) season.
1. Use Facebook Live
Facebook Live is the best way to get attention on Facebook right now. When you broadcast through Facebook Live, Facebook will notify followers of your page during your broadcast and for a short time period after. And it gives live video priority in the news feed because it's what fans want. People spend 3 times longer watching live video compared to video that's not being livestreamed.
Your business can use Facebook Live to show what's happening behind the scenes of your business during the holidays. Show viewers what gifts are popular this year and offer suggestions. Do a Q & A with your viewers on how to use your products and advice for the holiday season. Make sure to promote your broadcast in advance to your fans by announcing it with posts or images that include the topic, time, and date of the broadcast.
To ensure greater viewership of your Live broadcast, create a Facebook event for your Facebook Live video – fans that RSVP will get a reminder on the day of the event.
Door County Coffee, a Constant Contact customer, used Facebook Live on National Coffee Day to show fans around the shop and answer their questions: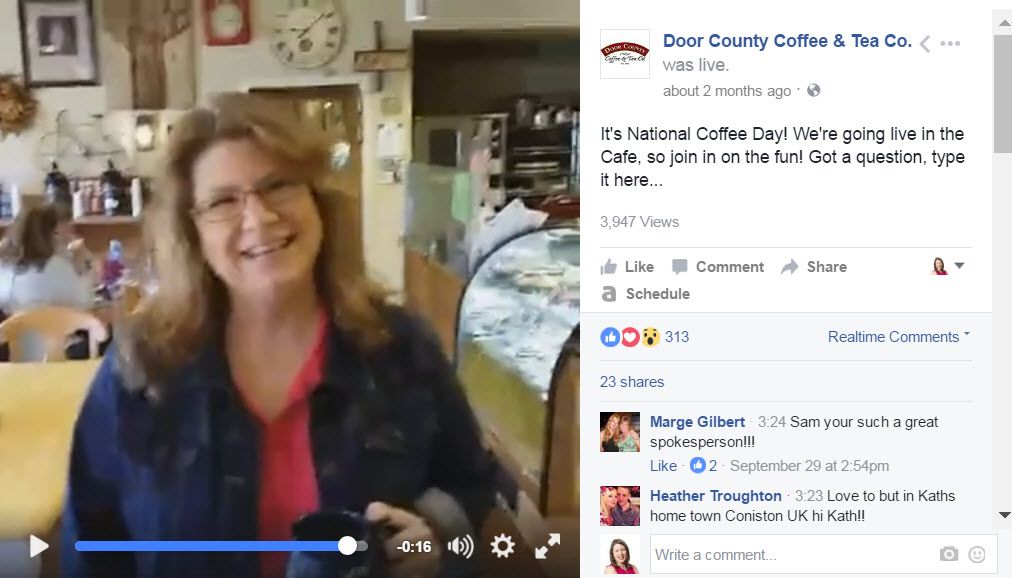 2. Provide gift suggestions with Pinterest
Pinterest users regularly turn to the network during the holidays to search for the perfect gift. And they're ready to buy – according to Pinterest, pinners spend two times more on the holidays than the general public and they create 82 million searches for gifts during the season.
Make it easy for pinners to find your products by creating gift idea boards that suggest what to buy for men, women, kids, and specific hobbies or interests. Also check out what's popular under Pinterest's gifts topic to find out what people are searching for.
When you're creating boards and pins for the holidays, be strategic about the keywords you use in the board title and pin descriptions in order to get found on Pinterest. Use the search terms that your customers would use to track down the items they want.
Constant Contact customer The Crafty Yankee created group board gift guides and partnered with a small business association, another local business, and a local blogger to pin gift ideas.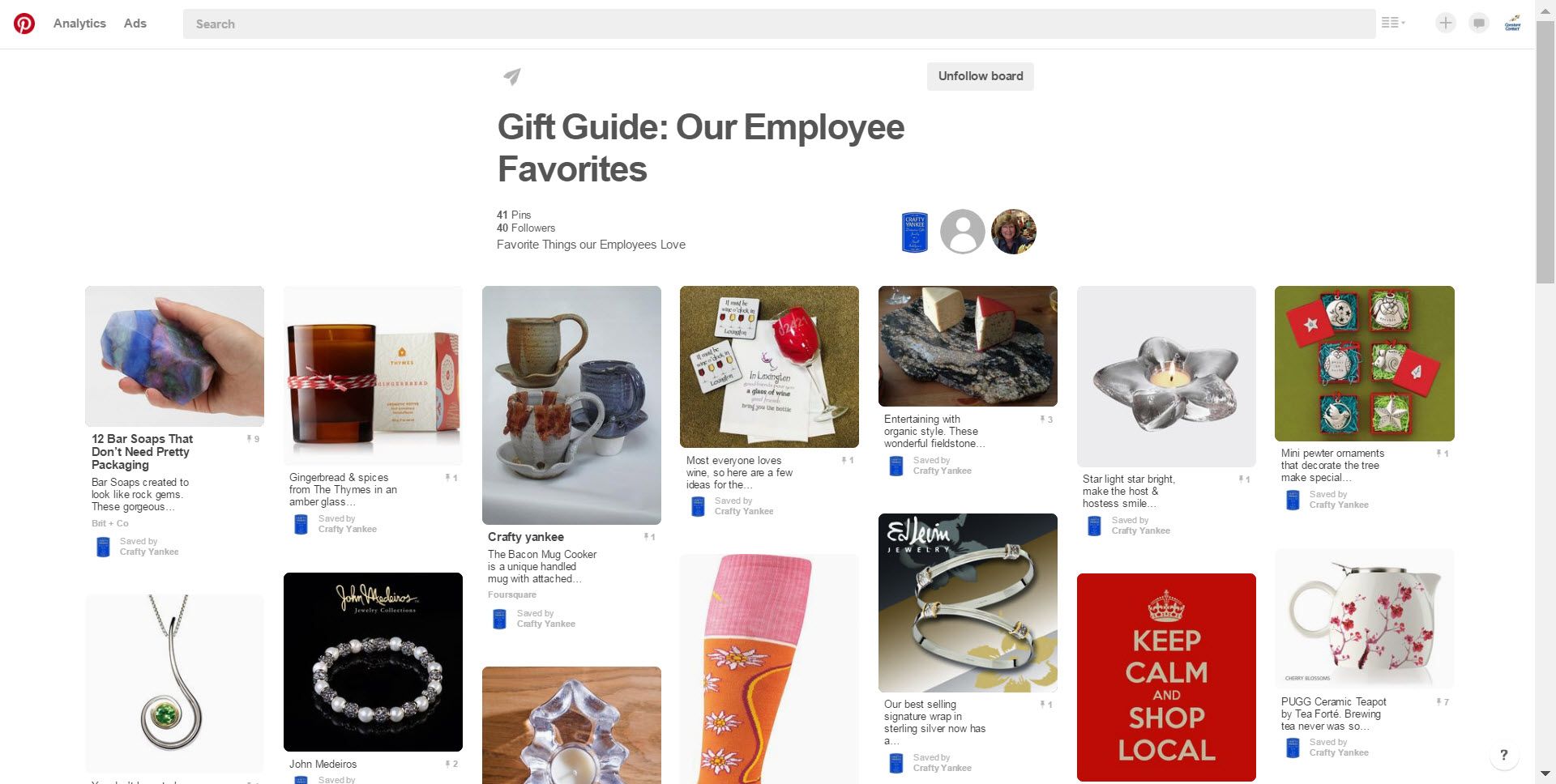 3. Use product images on Twitter
If you want to sell on social media this holiday, don't overlook Twitter. It's used a lot more for holiday shopping than you might think! 84% of Twitter shoppers use the social network to help them plan for holiday purchases.
Tweet about your sales for the holiday season and include images of your top products in your posts to catch the attention of followers. Tweets with images will get more engagement – Twitter found that tweets with photos result in a 35% increase in retweets – which can mean more traffic to your website.
Get more mileage out of your holiday tweets by pinning your most recent tweet about your current promotion to the top of your profile. Anyone who clicks on your Twitter handle to learn more about you will see the pinned tweet first and they'll be more likely to engage with that top message.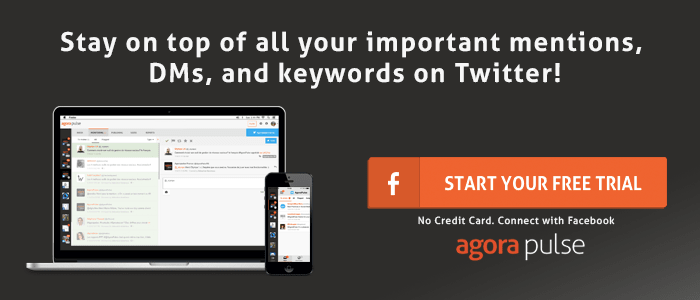 Taza Chocolate, a Constant Contact customer, has gorgeous photos of their products and they regularly share them in their tweets: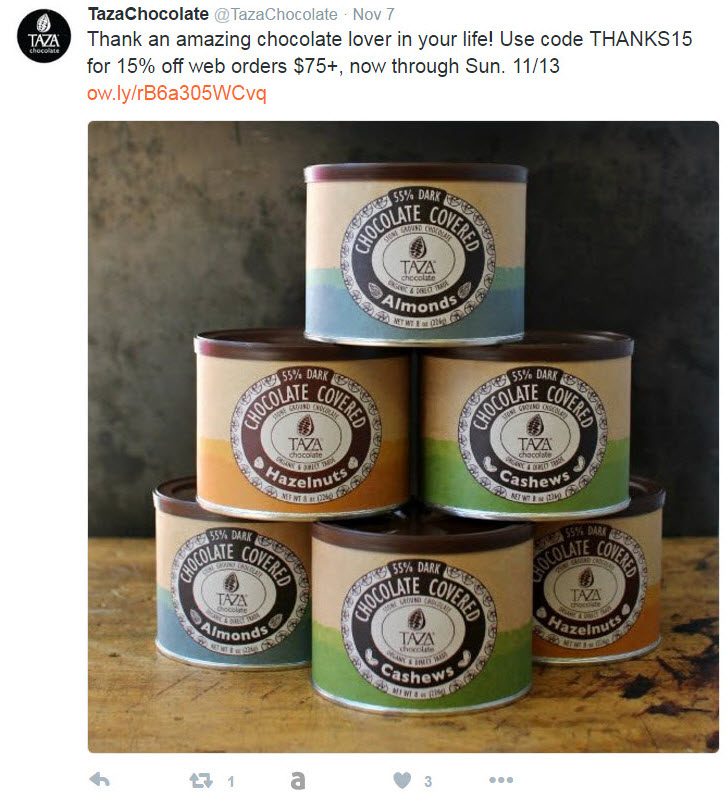 4. Try Instagram Stories
Instagram released their Instagram Stories feature this past August, and it quickly gained 100 million daily active viewers. The feature allows Instagram users to post photo or video that disappears within 24 hours.
What's the benefit for businesses? Instagram Stories are displayed in a bar at the top of the Instagram feed and not in the regular feed, which means they're not affected by Instagram's algorithm. So when you post an Instagram Story, it's at the top of the app until it disappears 24 hours later. It's a lot easier to get your followers' attention when you know your content is getting seen at the top of the app!
Instagram Stories are more spontaneous and whimsical than the content that's usually posted in the regular feed – you can use captions, filters, and colorful doodles to add some personality to your content and connect with your followers. Create Instagram Stories that show off your latest promotion, go behind the scenes of how you get things done for the holidays, or show how your employees get in the spirit of the season.
Fruit delivery service The FruitGuys recently posted an Instagram Story that showed "the life of a FruitGuys box" and included a photo slide show of the fruit that was shipped that day with captions that listed the local sources.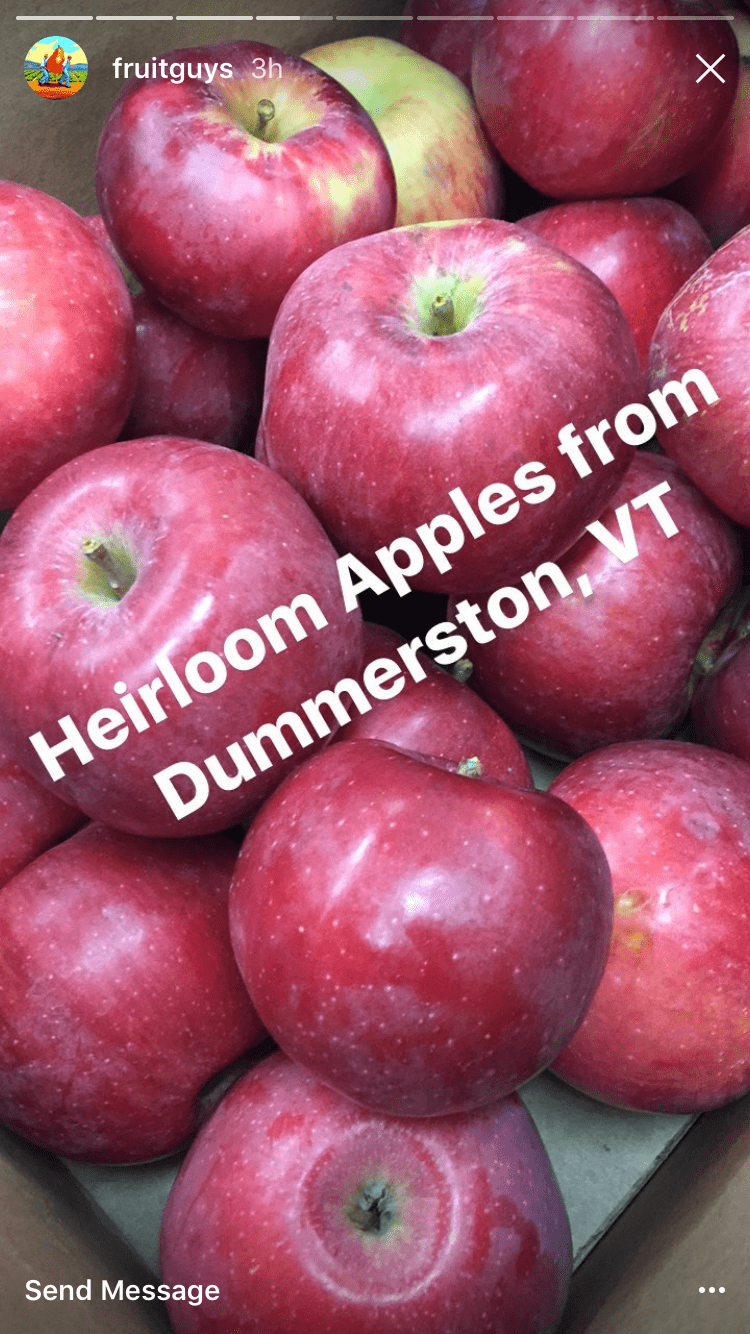 Now that you have these tips on how to sell on social media without spending any money, your holiday marketing just got a lot easier! Are there any tips you would add to this list? Let me know in the comments!