Want to know how to use live streaming platforms Facebook Live or Periscope to grow your business?
In this article, you'll discover the contrasts of the Facebook Live v. Periscope match up and what these pros and cons might mean for your business.
Periscope
Periscope is one of the fastest growing social networks these days. Since its launch in March 2015, it has already hit over 30 million users.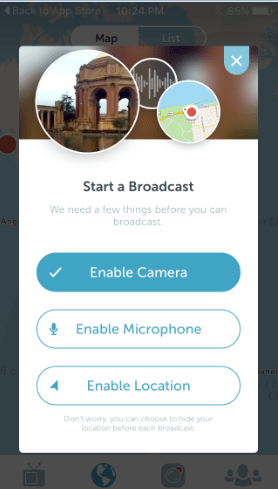 I recently interviewed Lucy Hall and Sue B Zimmerman who use live streaming to market their business with a lot of success. In addition, I also jumped into numerous broadcasts with Alex Pettit and Zack Spuckler two Periscope ninjas who are standing out on the platform and I learned a whole lot about live streaming for business.
I'm excited to share my findings with you here.
Lucy Hall, is a social media trainer and founder of Social Day UK. She jumped right into Periscope soon after its launch. She said she found it very interactive compared to other social media platforms. Lucy has since used Periscope consistently to give value to her audience and her email list has "exploded" in the process.
Related Post: Social Media Marketing 101
"Periscope is a great way to build relationships, as you ask people to take action. For example, I run Social Day here in London and in last November I had 200 people, and all the people who came to the event came from Periscope," Lucy remarked.
Here are some insights about using Periscope that she shared:
Before you begin your first scope, make sure you follow a few people who broadcast live and see how they do it. You can also set up a private broadcast and practice and see how it works. This will help you feel more confident before you go into your first scope.
Determine how Periscope will fit into your audiences' preferences and how can you use it for branding, visibility and giving value to them.
Periscope is likely not your only social channel. Therefore to boost your scopes before going live, post on your other social networks like Facebook, Twitter and Instagram that you will be going live at a certain date and time. This will drive people to Periscope.
Whenever safe, share your location — preferably when you are out and about and not at your home. Sharing your location is great because it puts you on the Periscope map for people to discover your scopes there. To share your location just hit "enable location" right before you go live.
You can get more tips here from Lucy Hall for tools to use for a top quality Periscope.
Alex Pettit likes to share tips and tricks on how to make money using Periscope, as well as teaching about new gadgets related to the app.
Here are his suggestions when using Periscope:
When you share on other social networks that you are going live, take it a step further to drive people to follow you. On your post, link your Periscope handle (Periscope.tv/yourusername). If you don't know what your Periscope username is, just comment on a live scope and you will see it in the comment section.
Use relevant hashtags in the title of your broadcasts. Currently hashtags are not clickable on Periscope but if you share your broadcasts on Twitter they are searchable.
There is an option for your broadcast to be tweeted from Periscope. To enable that feature, in the middle of the screen you'll see a row of four icons and a twitter bird which you can click.
Recently, Periscope updated their version of iOS App. You now have the ability to change your username without going to Periscope's help team. Simply go to settings and change it there. Note that the limit to change your username is twice in a month.
Sue B Zimmerman uses Periscope not only to grow her email list but also to make sales. "I saw that the power of standing out in today's digital space was all about video and I adapted to Periscope early last summer," said Zimmerman in my interview with her via Skype. With over 11,000 followers on Periscope and having delivered over 400 live broadcasts, she has been very pleased with her outcomes on Periscope.
Having made over $30,000 from Periscope, Sue advises against selling on a live broadcast. Rather, she sends people to the link in her bio where she gives them a free 15 minutes coaching call so they can get to know, like and trust her to solve one of their pain points. Based on their conversation, she can then funnel them to the right place — whether it's a paid program or her many free resources.
Here are some live streaming tips from Sue B Zimmerman:
Announce on Instagram or your other social media platforms that you are going live at a certain time. This practice not only solidifies the relationship with your community that follows you elsewhere, but also makes you stay top of mind with them.
Use 1-3 hashtags on your Periscope titles. Anyone who is searching a hashtag on Twitter might just stumble upon your live stream hashtag.
Deliver through your content what your title said it would do. Don't trick people to get into your broadcast just to find out that you are not teaching what you said.
Do not compromise on lighting or audio. For instance, standing by the window as opposed to being in direct sunshine can help. Also be mindful about your audio quality. Consider using a microphone for your smartphone when broadcasting.
Invite 10-20 of your business friends to jump into the broadcast to help you share it with their followers.
Be yourself. For example if your phone falls, don't be apologetic. Just "roll with it."
Don't ever pitch during a broadcast. At the end you can say something along these lines; "If you guys want to know where you can get more information, you can download my free giveaway which you will find from the link in my bio."
Pros of using Periscope
Engagement on Periscope, unlike engagement in most social media platforms, is instant. When viewers tap on their phone screen multiple times giving you hearts, this indicates that they can see you and also that they like the content you are sharing with them. You can encourage your viewers to tap on the phone and share and invite their friends over. This raises visibility for your scopes.
You can use Periscope to build your audience and take them to a sales funnel.
With the recent updated version of Periscopes IOS app, broadcasters get improved viewer watched-time statistics — a graph that shows your viewers over time, specifically when people came and left your broadcast.
Cons of using Periscope
Wtih the departure of Katch, which allowed broadcasters to save their broadcasts for longer than 24 hours, your broadcasts are not seen more than 24 hours. According to this post from Marketing Land, Periscope is testing out a hashtag; #save for users to save their videos as they work on a permanent solution that will allow people to save their scopes on the app.
On Periscope, you cannot create a retargeting audience with your viewers that can later be used in an ad, as you would with Facebook Live.
[Tweet "The pros and cons of using Facebook Live v. Periscope. All here :)"]
Facebook Live
Facebook Live lets viewers broadcast native videos to their viewers. To get started with Facebook Live stream, you would need to log in the Facebook iOS or Android. You can broadcast to your profile, a group you manage, or your Facebook fan page.
To start streaming on Facebook Live, tap the publish symbol on your mobile timeline.
You'll be brought to a screen that has a people symbol that says Live Video. Tap on it and follow the instructions.
On your desktop, you can find a Facebook Live Map showing live broadcasts across the world. So if you are settings are public, your broadcast can be seen live in any of those countries!
Facebook Live is a very powerful way to connect with your existing customers. You can "go live" in Facebook groups or Events, giving your audience a sneak peak of what's happening. This is a great way to invite customers to events, showcase your products or talk about your business, allowing you to connect deeply with your customers. If you have a Facebook group, you can broadcast exclusively to the people in your community. This is ideal for announcing product updates or sharing special discounts.
Sue B Zimmerman uses Facebook Live mainly to engage with the communities she has built in her Facebook groups. She likes to give her community great value with live stream videos and takes any great opportunity to do so.
In this video she invited Dennis Yu, a Facebook Marketing expert, to share tips on how her audience can use Facebook to grow their business. If you have been wondering if it's possible to do a dual video with both Facebook and Periscope, see how easy Sue seems to do one here. She is able to broadcast to both her fans on Facebook as well as her fans on Periscope at the same time. She points out though, that that the tricky thing in broadcasting using both platforms is looking at the comments. However, she has someone in her team who helps her browse through questions that come in so she can answer them at the end of the broadcast.
When she broadcasts on her Facebook fan page, Zimmerman uses more of a business overtone since this group is not as intimate as her Facebook groups. She emphasizes the importance of delivering a stellar experience with your broadcasts as you'll never know when someone will land into your page and become a fan.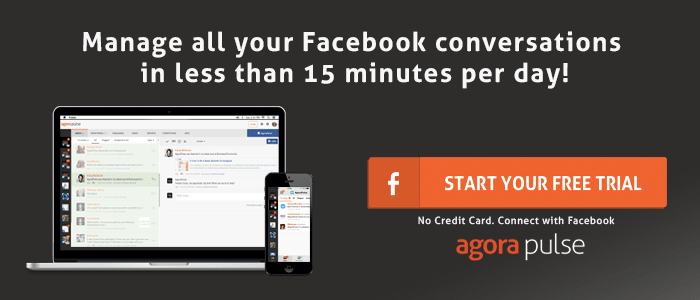 Pros for using Facebook Live
Facebook Live is an easy way to engage with your current audience.
You can turn your live stream into evergreen content such as a post or a Facebook video ad.
According to Zack Spuckler, when you do Facebook Ads, you can turn your viewers into a retargeting audience that you can create a highly targeted content for. This is a great way to generate leads.
Viewers can use Facebook Reactions to engage with you which is an instant way to know if your content is resonating with them.
Facebook Live is built into the Facebook platform. You don't need to download an app to use it.
Cons of using Facebook Live
Facebook is not primarily a live streaming platform. "Unlike Periscope, where you can broadcast multiple times a day, you want to have a clear strategy for live streaming on Facebook," warns Zack Spuckler.
From Sue B Zimmerman's point of view, Facebook Live response rate is slower compared to Periscope.
In Conclusion
Live streaming seems to be the future of digital. Both Facebook Live and Periscope are a instant way to reach and engage with either your existing audience or to build a new audience. There is an unlimited number of ways that you can use live stream for; from sharing valuable tips with your audience, to announcing new products updates.
Due to the unique features of each platform, understand the nuances of each one, like any other social media platform, so you can use it to your success. Most importantly, know the one that your ideal audience is likely to hang out and be there. No matter which one you use, the most important thing is to integrate it in to your marketing strategy where you not only deliver value to your audience but also have a call to action for them.
Are you using live streaming? How are you using it to market your business? Feel free to share your experience in the comments below.