Is your regularly scheduled work retreat going to go virtual? Ours did! And it proved to be a smart decision. Get the scoop about how our CMO planned the virtual retreat and tips for putting on for your own business.
For a few months, we members of Agorapulse's Marketing team had a week in April circled on our calendars for our in-person work retreat. We'd be flying in from Ireland, France, Malaysia, various U.S. cities, and Ireland, and arriving at Las Vegas, Nevada. (Where else would a Paris-based company go but a famous, glittery Paris-themed hotel, after all?)
A partially remote global company, we rarely see each other in person, so we were excited about spending time together (in person!), brainstorming sessions (in person!) and learning new things together (in person).
But then, everything turned upside-down.
From In-Person Event to Online Retreat
And in early March, we (like everyone else) all immediately became familiar with words that had never felt relevant to us before: social distancing, quarantine, shelter in place, etc. And while, of course, our first priorities were to be safe and to be with our families, we couldn't help but feel a wee bit disappointed about not seeing our colleagues in person.
So, what to do about our work retreat?
Our CMO, Michael Angiletta, had the challenge of converting our real-life event into a virtual retreat and also of making sure the Marketing team's enthusiasm didn't wane.
The result was so good that … Well, I won't spoil it here. Instead, let me share an interview with Michael about how he put on the retreat, how he formatted it, what worked, what didn't, and what benefits it reaped.
What were your concerns about turning the offline retreat into an online one?
Michael Angiletta: "My biggest concern was we'd miss all the good stuff that comes from an in-person interaction, all the intangible benefits that come with person-to-person, flesh-to-flesh interaction.
"There's a certain team chemistry, a je ne sais quois, that comes with being in person.
"You also miss the subtleties in the interactions you typically have when you're presenting, when you're interacting, and when you're asking questions. You can't read somebody's face, for example, and then there are all the other small magical moments that you just missed that don't happen. Sometimes, it could be a sidebar conversation … We could be playing soccer in the Olympiad, and we start talking about a topic related to business and we come up with this brilliant idea, kind of spontaneously.
"So that was my biggest worry about not meeting our needs, and maybe the other one was that the technology wouldn't live up to the expectations and get the job done."
What did you see as the benefits of doing so?
Michael Angiletta: "That's easy. Obviously, it's safe. Given these times, nobody has to travel. And it's cheap. It's far more affordable than getting everybody to travel in. And it actually turns out to be super-easy.
"So, win-win-win."
How did you choose the platform for the retreat?
Michael Angiletta: "I wanted a platform that had an all-hands room that would also allow us to do breakout rooms easily, and Whereby turned out to be an awesome solution and also has a pretty good price point.
"It also allows for a live collaboration in a shared document, which we did not use for that retreat, but I plan to use in the future one.
"I thought it had a little bit more flexibility than Zoom for our specific needs of all hands and very quick breakout rooms."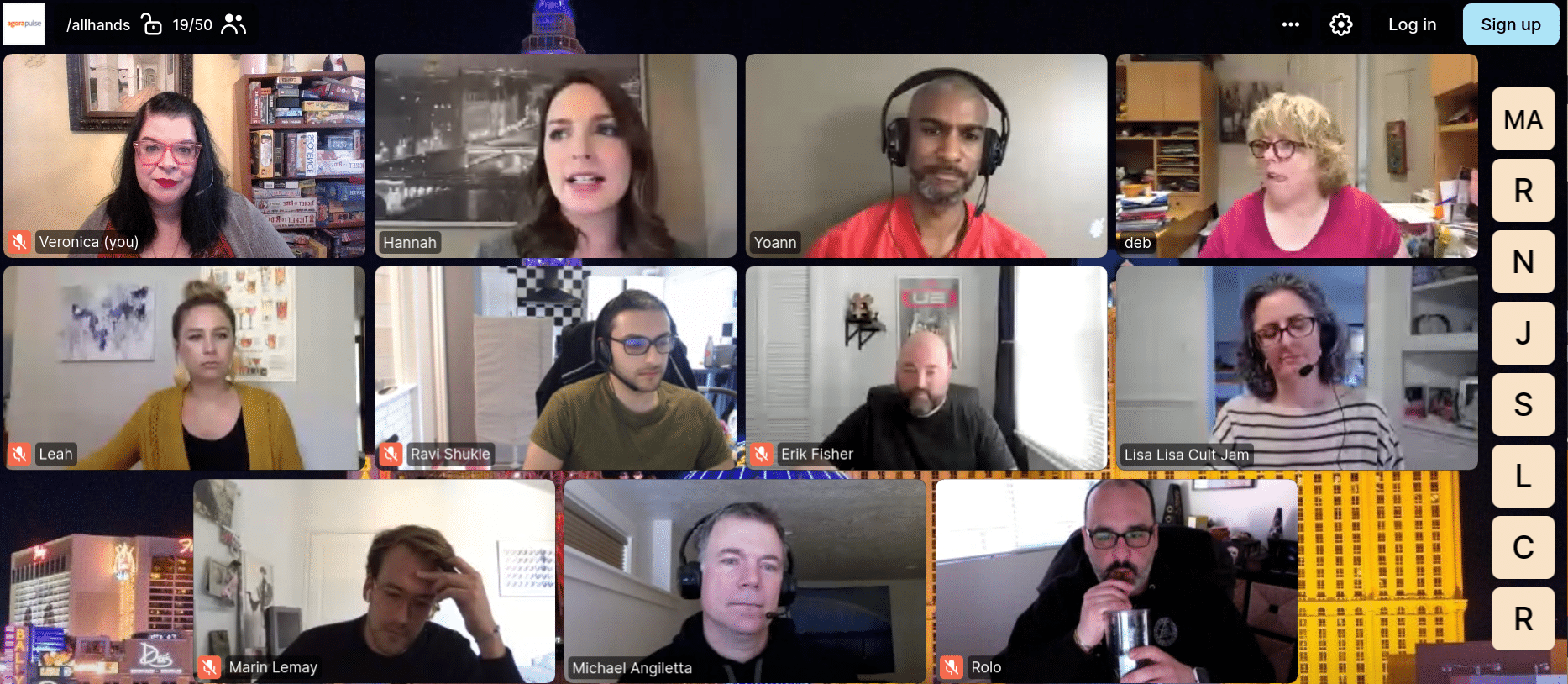 What made you decide to go with the hours-in-the-morning format rather than an all-day event?
Michael Angiletta: "We have a huge time zone difference between our entire sales and marketing team. We have people in France, we have people in California and Oregon. We even have people in Malaysia. So, yowza. That's tough to get everybody in the room.
"So, the best we could do was a two- to three-hour meeting every day, 7:30AM my time, sometimes running as late as 7PM French time.
"So we were trying to be respectful of everybody's time. That also was a double-edged sword—as we'll get to in some of your other questions."
How did you decide to break down the days? What was your thought process?
Michael Angiletta: "I did a survey across the marketing team, and I asked everybody what they thought were the biggest challenges and opportunities. I tried to build an agenda on that.
"I certainly had my own preconceived notions, and they were, it actually turns out, very aligned with what the team came up with. And that's what shaped our agenda—the survey responses before the retreat ever started.
"I try to take that approach wherever I can. It's important to have a nice hybrid blend of top-down thinking and planning, and bottoms-up thinking and planning. I like to think we did an OK job there."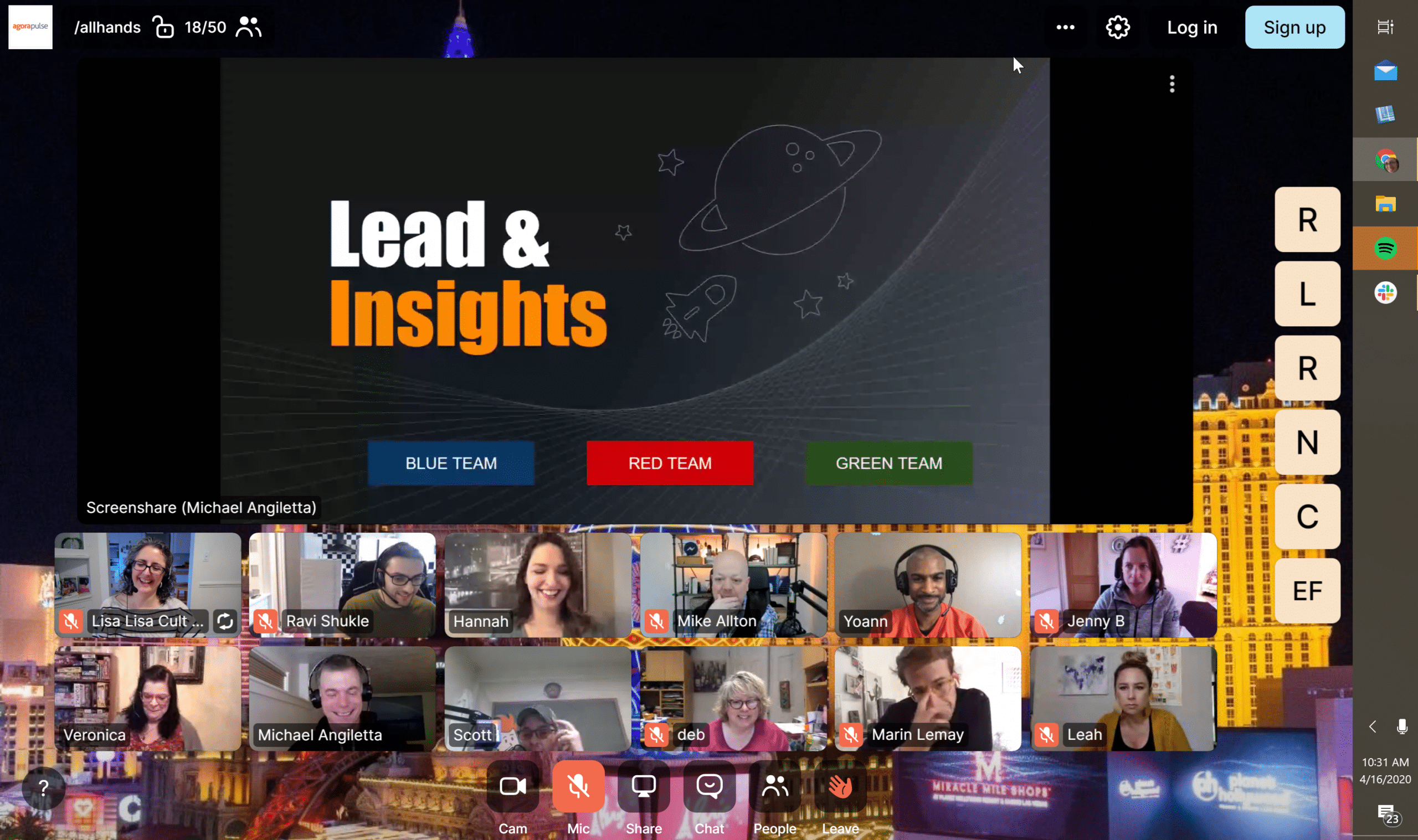 What difficulties did you face in doing so?
Michael Angiletta: "There were too many topics to cover and not enough time. This was the huge complaint from most people. It wasn't really a complaint—more like 'This is what we would do better next time.'
"So, we already have a backlog of other topics so here we were …  We have the topics we covered at the retreat and other ones we weren't able to cover. Even among those topics we did cover, we didn't have enough time. And part of that was because the timezone difference only allowed us to do three hours at a time. So, I'm going to have to adjust that moving forward."
Did you have any help in putting the retreat together?
Michael Angiletta: "Certainly. Anyone who was co-hosting a presentation, they helped put together that particular agenda item, and also from three team leaders. They also helped orchestrate the breakout sessions that facilitated the progression in those groups."
What prep work was involved in putting together the retreat? (How did you decide on the leaders of groups format?)
Michael Angiletta: "Prep work again was the survey, super-important. And that survey was asking what are the biggest challenges that the overall marketing team in an organization faces and what are the biggest opportunities that present themselves for the overall marketing organization.
"And then I asked that same question for their specific functional area and/or group. So, Social Media, for example, or Product Marketing or SEO. And that allowed us to fashion a useful agenda because, obviously, if people are saying these are their challenges and these are their opportunities, we should exploit it.
"Then we built an agenda to address those challenges head-on and to tackle those opportunities to see how we can then create a plan to explore it moving forward. People should be getting a lot of use out of the retreat. So that was the approach.
"In terms of the team leaders, I'll tell you two things about the team's breakouts. I intentionally mixed up the teams, so people will be placed in groups with other people that they otherwise don't normally interact with. That worked pretty well people actually wanted more of that.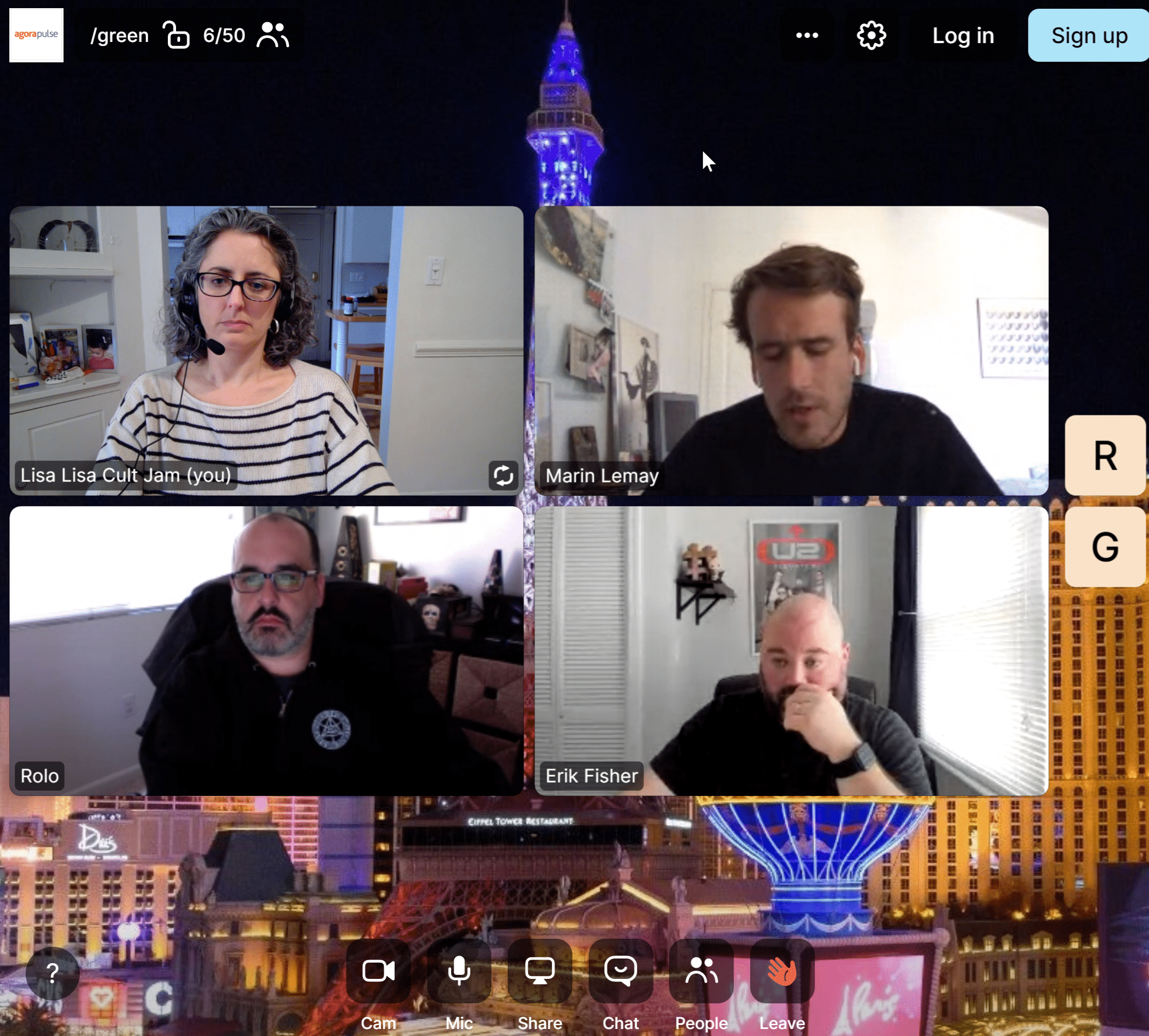 "But I think I'm going to stick with this approach and then the next retreat we're going to have a totally new mixed batch of groups and we'll do it that way rather than mixing the groups, every day.
"I like, in theory anyway, that each group gets their own chemistry over the course of the retreat, and they get to redo it all over again with a different group in the next retreat.
"In terms of the team leaders, that's a great question. There was some rhyme and reason to it. I wanted some diversity of function and region. I'm not really big on superficial diversity, but I did want to make sure that we had men and women leading different groups.
"So I thought, Richard, [Customer Success leader), Yoann, [director of Business Development, Europe] and Lisa [Product Marketing manager] represented two very different parts of the organization and have different styles and come from different regions, which have different imperatives. I hoped that they could bring that to the table to their respective groups.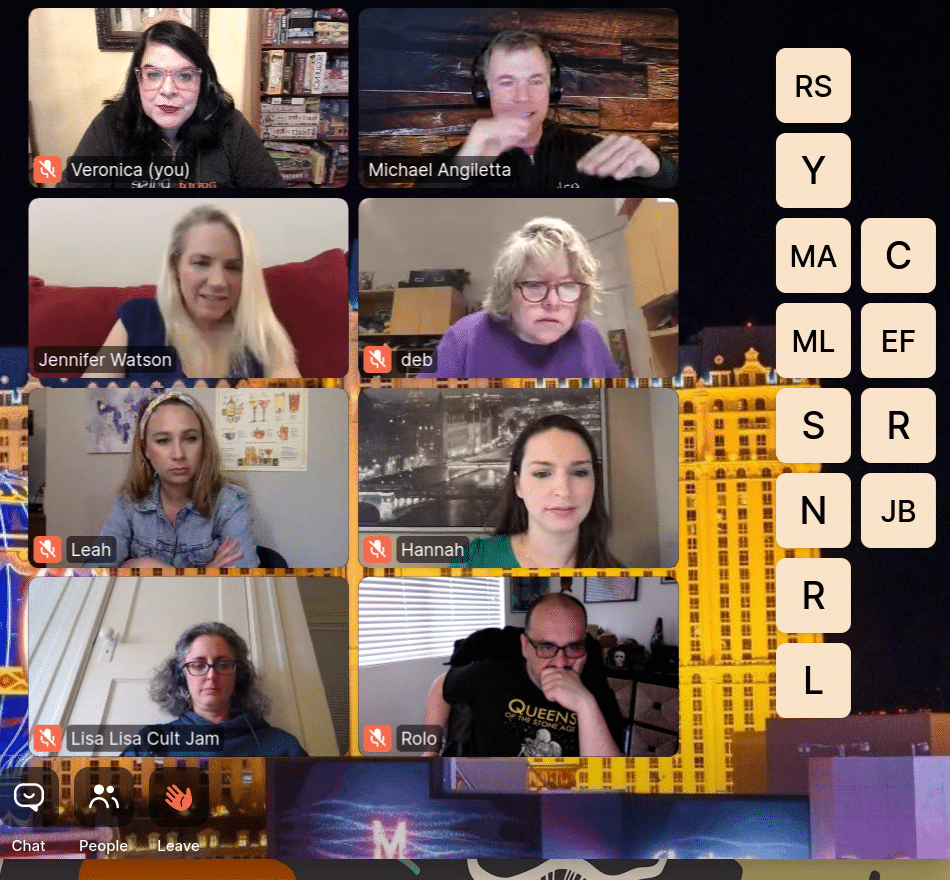 "I'll mix it up again. The leaders are going to be totally different next time. And those leaders did not in any means have to be a manager."
What other concerns did people on the team voice? How did you address these?
Michael Angiletta: "There weren't many concerns, actually. I think most people looked forward to it maybe with a little healthy dose of skepticism. We've never done this before. 'Is a virtual retreat really going to be useful?' But overall, I didn't hear too many concerns about the retreat itself."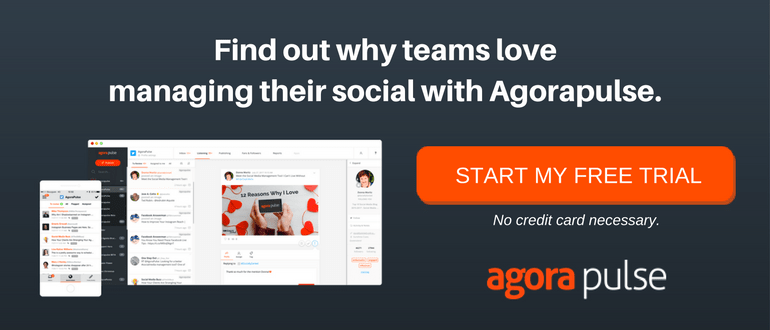 What technical aspects did you have to keep in mind?
Michael Angiletta:  "Will the platform work? It's really that simple.
"Fortunately, with Whereby, I can have an all-hands meeting with up to 50 people, and then the breakout sessions could have up to 12 people. It was perfectly suited for our needs. That was really the only technical aspect."
How do you make sure people remain involved during the sessions and not doing other work? Is this a concern?
Michael Angiletta:  "You betcha. I know I tend to drift off within 15 to 20 minutes at any kind of presentation if it's virtual. That's just me, and I think it's been getting worse as I've been getting older, more and more ADD. So it's very easy to get distracted when you're doing a virtual presentation and you're just attending and passively listening.
"That's why I wanted to keep all the presentation short. Most of those presentations were 15 to 20 minutes max. And then that was to set the table, for the most part, to then go right into a breakout session.
"So, it's in your interest as an individual, attending the retreat, to listen to that presentation, knowing you're going to have to use that material and content when you're going into that group and engaging and interacting with your team.
"That format worked really well, and I don't think I'm going to change that, actually.
"The reason why I did it that way again was I just thought of myself as an attendee and I would drift off it was just presentation presentation presentation. I need stimulation. I need interaction. And I think we found a really good balance and a good tie-in between the static presentations and the working breakout sessions."
What challenges arose in putting on the retreat that you did not foresee? How did you handle them?
Michael Angiletta:  "The breakout sessions could have had more structure. I planned those a little too late, and one of the reasons was that every day as the retreat progressed, new ideas popped up. I wanted to stay a little nimble and reflect that changing landscape in the next day's session.
"In retrospect, I probably could have done a little bit more structure beforehand.
I think I foresaw this … Again, the biggest challenge was that we did not have enough time. And so what happened is for these working groups—really chewing on good stuff, making lots of great progress, identifying, diagnosing problems, starting to work on solutions … but that's as far as we got: starting to work on solutions.
Next time, I want to allow more time for breakout teams.
"So the challenge now is going to be to take the seeds that were planted, the momentum that was created, and carry that forward into action items and initiatives that are all going to be part of our OKRs [Objective, Key Initiatives, Results] for Q2."
What good things emerged from putting on the retreat virtually?
Michael Angiletta:  "Well, I think one of the great things was getting the Sales team to participate in a full day's agenda. Huge interaction there.
"It turns out the Sales team members thought they were only coming in for a little bit. And then when they found out that they were there for the whole day, they were super-stoked.
"And I think a couple things about that. One is, on a very human level, they're super-stoked to hear that they're valued. And on a more practical level, building relationships, which aren't very strong between Marketing and Sales, with the exception of me and Jenny, our director of Sales.
"The rest of the Marketing team and our Sales team don't really interact. I think we're missing opportunities there. So that full day [together] surfaced the need to have more regular cadence with Sales.
"So we're going to do monthly Sales and Marketing [meetings], and more importantly, at every Marketing retreat, which is every quarter, Sales is going to take a visit for a full day in the retreat. So that was something really good that came out of it.
"And as we know Sales and Marketing integration is not only a huge challenge for companies, but it's also a huge opportunity if they can get it right."
Download Now: FREE "Your Essential Guide to Remote Work" ebook
What would you tell a person who is putting on such a retreat about the process?
Michael Angiletta:  "What are you waiting for? Get started now.
Now that everybody's telecommuting, they're all facing the same tech challenges that we normally do as a remote team.
"When I looked at the survey result after the retreat and asked everybody how useful it was, most people gave it five stars. A few people gave it four stars. So I consider that a success for first one." (Michael Angiletta, CMO, Agorapulse)
"And let's face it, we want to do it every quarter now.
"I think a lot of people were starting to look forward to the next day's retreat session. I certainly was. I kind of was bummed when it was all over. So, I felt like the human component of working together and seeing each other's faces can actually get real work done and working sessions were super-invaluable.
"It was so easy and affordable, it would be silly not to do it every quarter.
What was the feedback about the virtual retreat?
Michael Angiletta:  "The team loved it. The biggest complaint was too much left on the table because there wasn't enough time. We're going to fix that next time.
Sign up now for a FREE demo.