As a savvy Facebook user, you might have already come up with a solid strategy for saving posts you want to explore later because we can't consume everything thrown at us in the newsfeed as it comes.
Whether it is a cool video you found in your newsfeed, a movie review a friend left of a movie you want to go see this weekend, or a restaurant your neighbor visited and bragged about, finding a quick way to reference back to these posts for curation purposes is essential if you are a marketer.
What Exactly Can Be Saved?
Here is a list of what can be saved using the Facebook save feature — it's not just page posts:
Link Posts
Places
Pages
Events
What Types of Posts Do People Save?
We understand you might want specific posts saved because you want more traffic to these posts and then to your websites, YouTube channel etc. Therefore it's good to know what types of posts your Facebook fans like to save.
How to videos
Recipe videos
Craft videos
Comedy video clips
Animal videos
Facebook Live shows
Controversial posts
Memes
Blog articles
Knowing what types of posts in general people using Facebook might save, will give you a good place to start your very own 'call to action' campaign. I highly recommend NOT asking for a 'save this post' more than once every ten posts or so. People need to grasp that when you do ask for the save, they should be paying attention because that post is very special!
Why Create a Strategy for Facebook Post Saves?
Two words: Organic. Reach.
When people take action on a Facebook post (this includes a like, reaction, comment or save), it sends a signal of importance to Facebook.
When people revisit your Facebook post because they saved it, it sends a similar signal to Facebook, boosting your organic reach.
How to Encourage Facebook Saves
It comes down to the old fashioned marketing tactic: Creating a call to action.
Using a clear call to action, encourage people to use the save feature. Ask right in the post!
Here are a few examples of how to ask for a 'post save."
"Don't have time to read our latest blog article? Save this post to read later; use the save feature on this post"
"Can't watch this video right now? Save this post to watch this video at a more convenient time"
"Do you have a friend or two who can benefit from learning more about XYZ, too? Save this post in order to share it later with your friends; use the save feature on this post"
"This article about a new Facebook group feature should be shared with all Facebook group admins! Save this posts and share it with your fellow Facebook group admins later"
Here's an example of how Super Healthy Kids creates a call to action for a Facebook save.
When people take action on your posts; like it, react to it, comment or save it, Facebook takes notice; these in turn increase your organic reach, growing your Facebook community.
Make the Ask for Facebook Saves Outside of Facebook
To increase your 'page save' metrics, besides asking for a page save on your Facebook page much like the post save examples used above, you might also think about including a call to action in your email newsletter, or on your blog.
Here is a template you might want to try:
" We would love for you to join our online community by connecting with us on Facebook. We offer specials, highlight the latest news of our company and share the latest and most relevant information about our industry. Find us on Facebook by clicking this link (link) to connect with us. To bookmark our page for easy access in the future, use the 'save' feature (insert picture of page save)."
Asking for people to save your Facebook page so they can come back to it is smart marketing. The more often people visit your page, the more likely they are to see your subsequent posts in their newsfeed.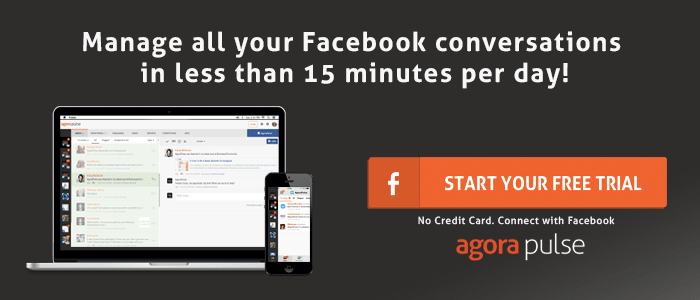 Get Ready to Educate Your Audience
There is nothing more important than educating people on where the Facebook save feature is and asking for the 'save' when you want to increase your Facebook save metrics.
The average Facebook user might not be aware of the existence of the 'save' feature, and most likely will not know how to locate it and how to use it.
If you educate your audience, they will use it.
If your audience uses the Facebook save feature, it will help your organic reach and help grow your Facebook community.
Now bookmark this article for future reference and if you just read this article on Facebook, go ahead and use the 'save' feature to reference back right here to start increasing your own Facebook save metrics, or to share it with your Facebook community!