Plenty of brick-and-mortar businesses develop strong personal relationships with regular customers.
Despite having a number of very loyal customers, many of these same businesses struggle to gain traction on social media.
Social media is an important part of growing your business in today's world, so all small, local business owners should be just as concerned with their social presence as e-commerce businesses.
In this post, we're going to explain why and show you five different methods to increase social engagement from within your brick and mortar store.
Why Should I Focus on Social with In-Store Customers?
There are plenty of reasons why you should be focusing on increasing social engagement from your physical brick-and-mortar location.
The first is that it will help build your online presence, making your business seem more credible and established. Now, businesses who lack complete social media profiles may be seen as behind on the times, or not caring about connecting with their customers outside of their stores.
Since plenty of customers use social media search engines (especially Facebook) to look up information like store hours or reviews, you want your entire page to be a good representative of your business.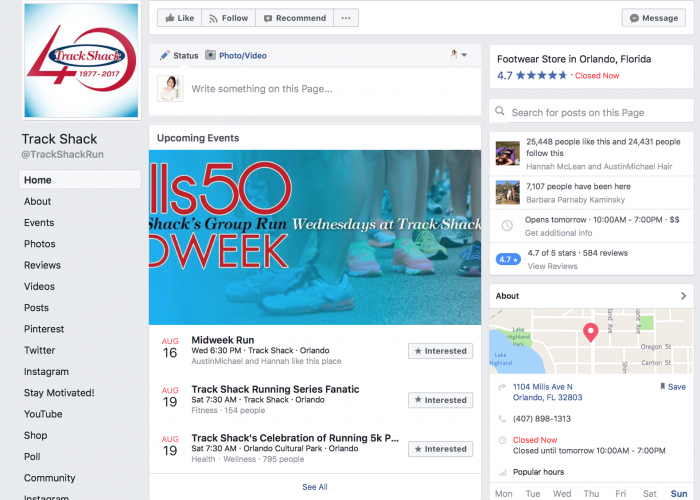 This is particularly important when new users discover your brand for the first time—a lively page with plenty of engagement will win over their confidence much faster.
Which would you rather try—a restaurant whose last post was from 2015 and had one like, or its competitor who posts three times weekly with tons of engagement like "when are you having more chocolate pie, ours was gone before we got home!" and plenty of reviews?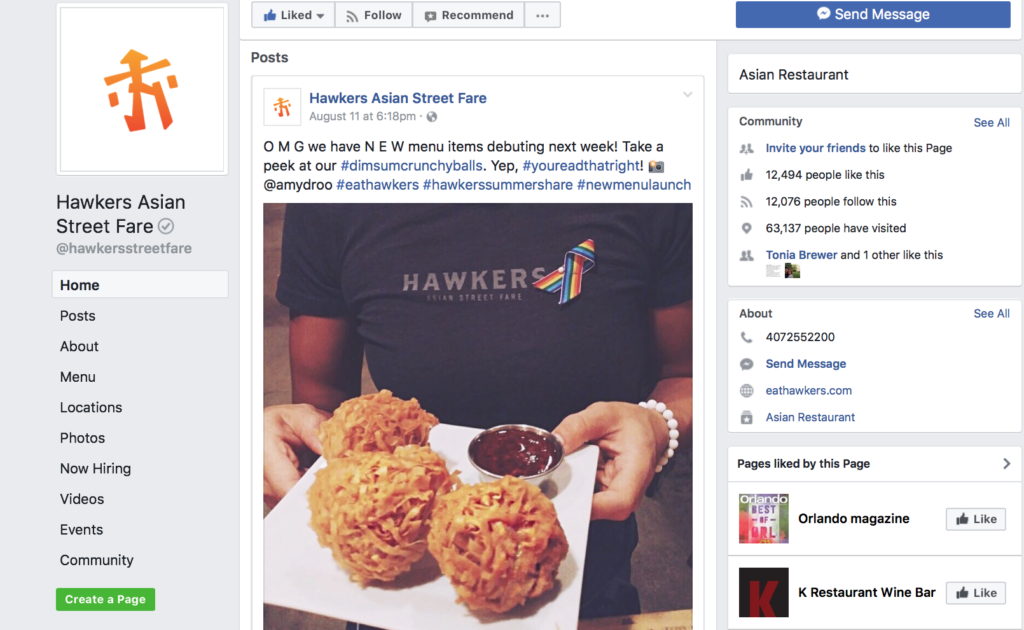 Getting in-store customers to follow you on social media also does several things. It gives you another way of keeping in contact with them, keeping your business at the forefront of their minds. It also allows you to build a community around your brand.
Think about gyms who promote in-location competitions, fostering stronger relationships between customer and business and other customers.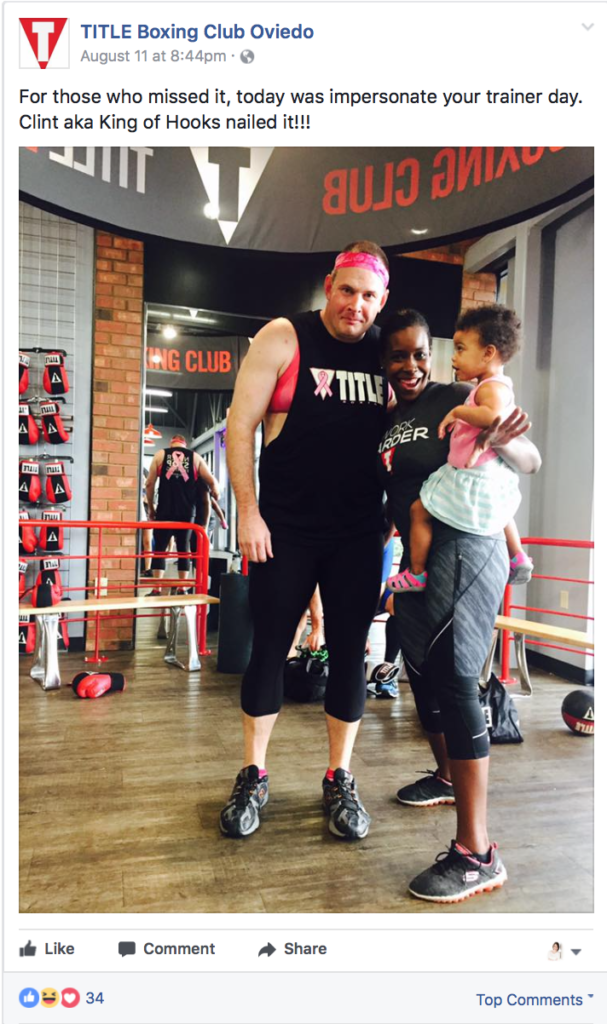 While you can hope that customers will like their in-store experience enough that they'll immediately go home and find you on Facebook, that's not the case. They forget, they get distracted, or they just never think to do it. Because of this, encouraging social engagement in-store is something all local businesses should do.
1. Use In-Store Signage
On your Instagram profile, it's common practice to list your brand's hashtags in the bio to increase their usage. Why shouldn't you do the same in store?
I recommend that all my clients who have brick-and-mortar stores place small signs near the checkout that are designed to increase social engagement. Placing them by the cash register puts it in easy view of almost every single customer, and it's not a bad place to leverage social engagement in exchange for offers like discounts.
All in-store signage promoting social media should include:
A CTA to "Follow Us on Social Media!"
A CTA to check-in, leave a review, and/or share UGC; something like "Love our dessert? Share a picture of your gelato with the hashtag #spoonfulofitaly!"
QR codes for social profiles or events, if applicable
Your brand's hashtags
This helps remind users that you're active on social media and that you want to connect with them there, too, as well as giving them specific instructions for the kind of social engagement that you're looking for.
2. Set Up Place Tips
It's no secret that we're all glued to our phones, and there's a decent chance that users will have their phones out at some point during their in-store visit as soon as they walk into the store. Place Tips lets you take advantage of this.
Facebook's Place Tips will be displayed to users who have them enabled once they're in your store. You can create a custom greeting, welcoming users and potentially alerting them special events. Place tips can show users other customers' favorite items, or UGC from their friends.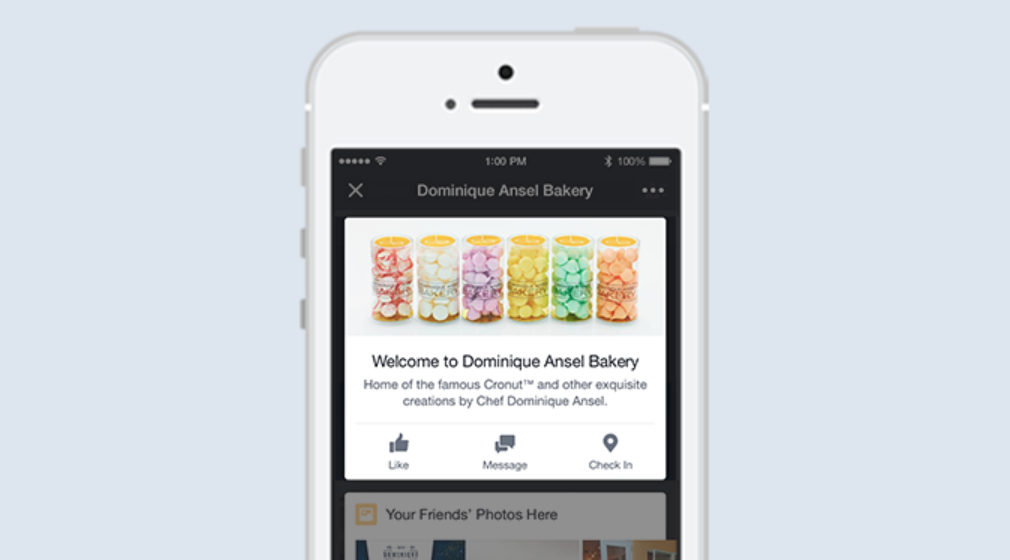 To create Place Tips, go to your Page's settings on your phone, and then select Place Tips (this may be available to some users on desktop, but it was only available for me on mobile).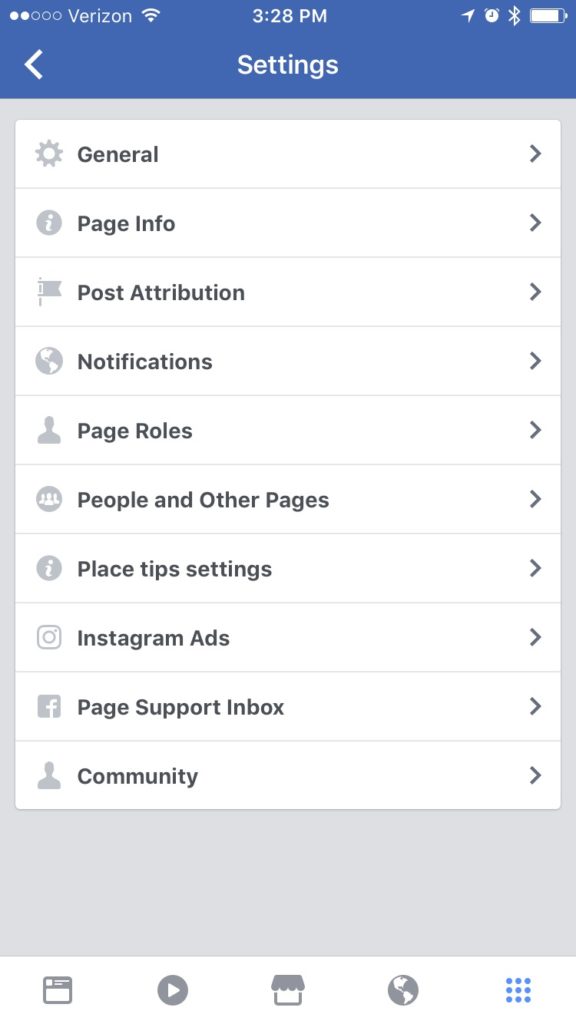 You'll see the option to add a custom welcome note, or to show the category of your page or use the description of your business.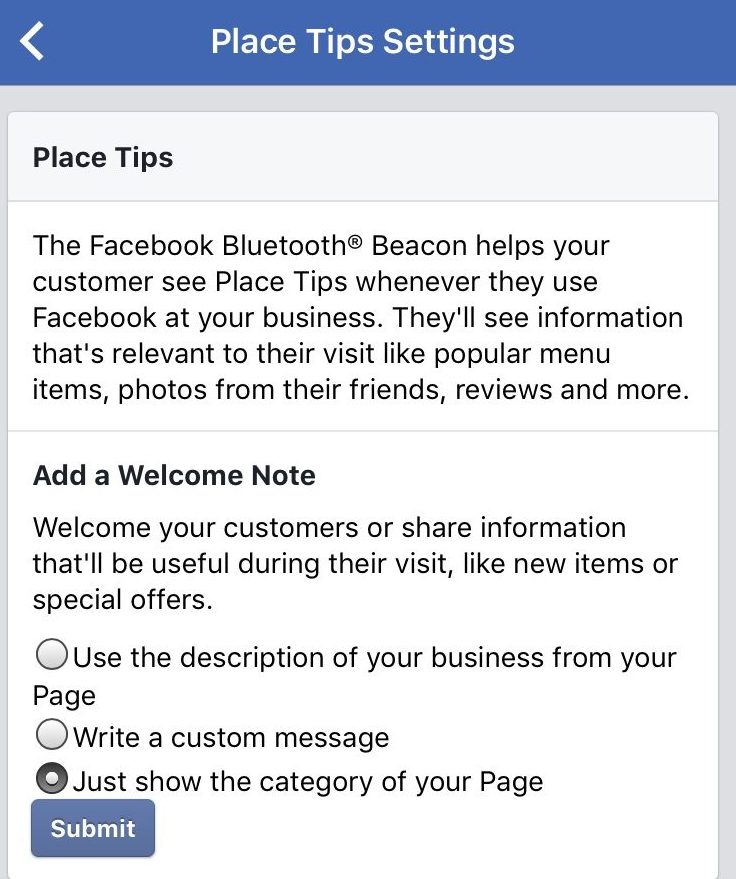 If you have an event going on or want to welcome customers to your store, a customized message can have a great impact.
3. Run Facebook Ads Targeting In-Store Visitors
If you don't trust your customers to ramp up the engagement once they get home, you can always give them a little nudge with Facebook and Instagram Ads.
Facebook's ad system allows you to target users who have just visited you in-store, or were very, very geographically close to doing so. Show users an ad within a week after they've visited, sooner if possible.
To do this, focus on location-based targeting. Choose "people who were recently in this location."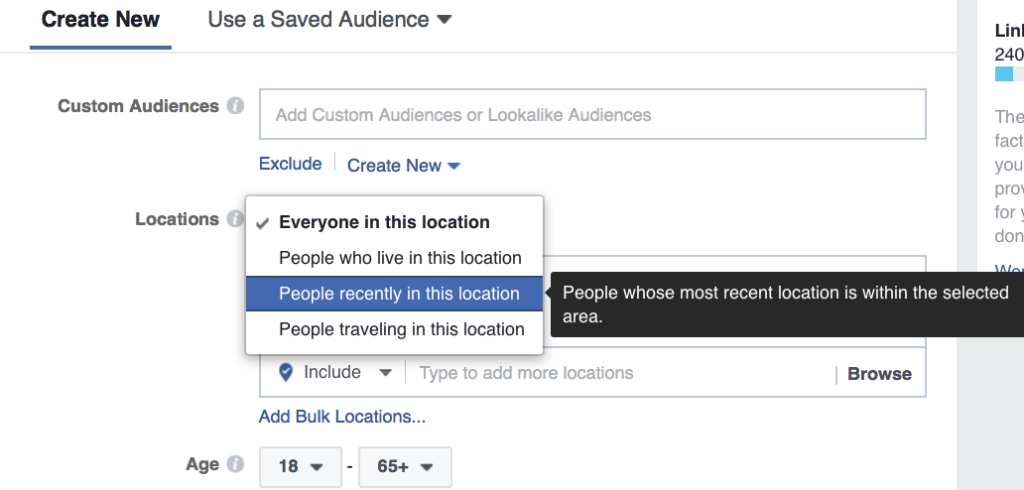 Make the radius as small as possible on your store's location. If appropriate, you can combine this with custom audiences or other interest and demographic targeting.
4. Ask for It
Yep, this one is simple and straightforward. Just ask customers outright. "Hey, we're trying to build up our Facebook Page—we'd really appreciate it if you took some time to check it out." As long as you ask in a casual way and leave the Leslie Knope enthusiasm at home, you'll be good to go.
Those one-on-one relationships you build in store are incredibly valuable. They see you as a real person running a business, instead of just a faceless business. If they like you as a person and you're asking them for a favor, they'll be inclined to actually complete the simple task you're asking, whether it's a check-in on Facebook or to leave a review. In fact, thanks to the nature of human psychology, if you ask someone a favor, it can actually strengthen their opinion of you.
When you're asking for social engagement, don't ask the same person every single time. It never hurts to say something like "I actually just posted knitting patterns on Facebook yesterday that I think you'd like," personalizing it for each individual customer.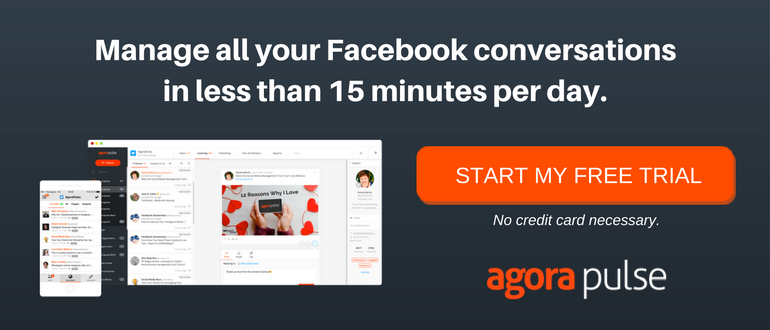 Conclusion
Building strong personal relationships with your customers is essential for small businesses, but building an online community through social media can help your business continue to grow. These five tips are the most effective ways to increase social engagement right from your brick-and-mortar location, helping to build that online community and grow your client base.
What do you think? How do you increase engagement from your local brick and mortar store? Which strategies do you use? Share your thoughts and experience in the comments below!