Last month, Instagram announced that users can share up to 10 photos and videos in one post. This Instagram carousel feature was previously available only to those who advertise on Instagram but now is open to users, business owners and marketers of all stripes.
How are brands making the most of this new feature? I turned to four of my fabulous writers on the Agorapulse blog to tell me about great Instagram carousel examples that they've spotted in the wild.
Related Post: 7 Best Practices To Rock Your Instagram Stories
Step-by-step tutorials are a fantastic way to utilize the new photo carousel feature on Instagram. Since you need to give users a reason to swipe, images that show different steps within a tutorial can offer value and keep them clicking to the next image. Here's an example from Williams Sonoma that was designed to keep users engaged.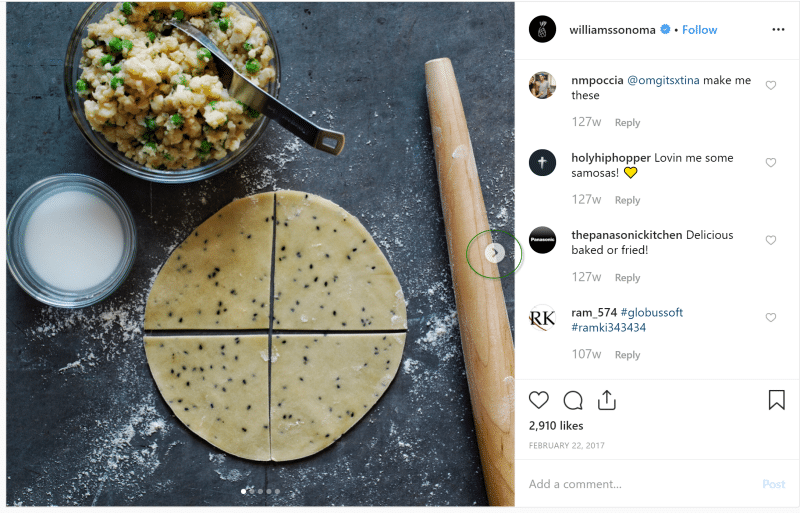 Its samosa tutorial executed this strategy perfectly. Each progressing image shows a different step, demonstrating how to stuff samosas, showcasing how easy the process is. To capture users' attention early on, they tell you exactly what the pictures will show you in the description. This acts as an additional CTA to encourage users to start swiping.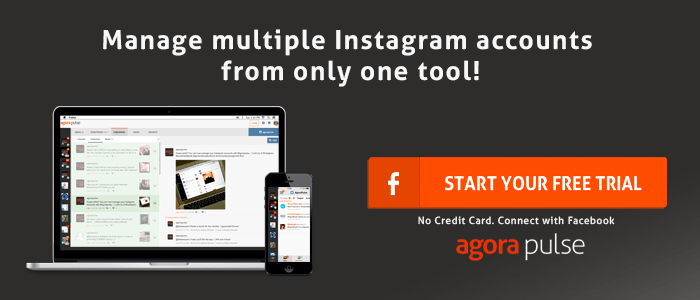 I think that swipe is genius. It's taking the disappearing story format and turning it into a long-life post in our feeds. Naomi from Dr. How's Science Wows often uses stories to share simple experiments you can try with your children.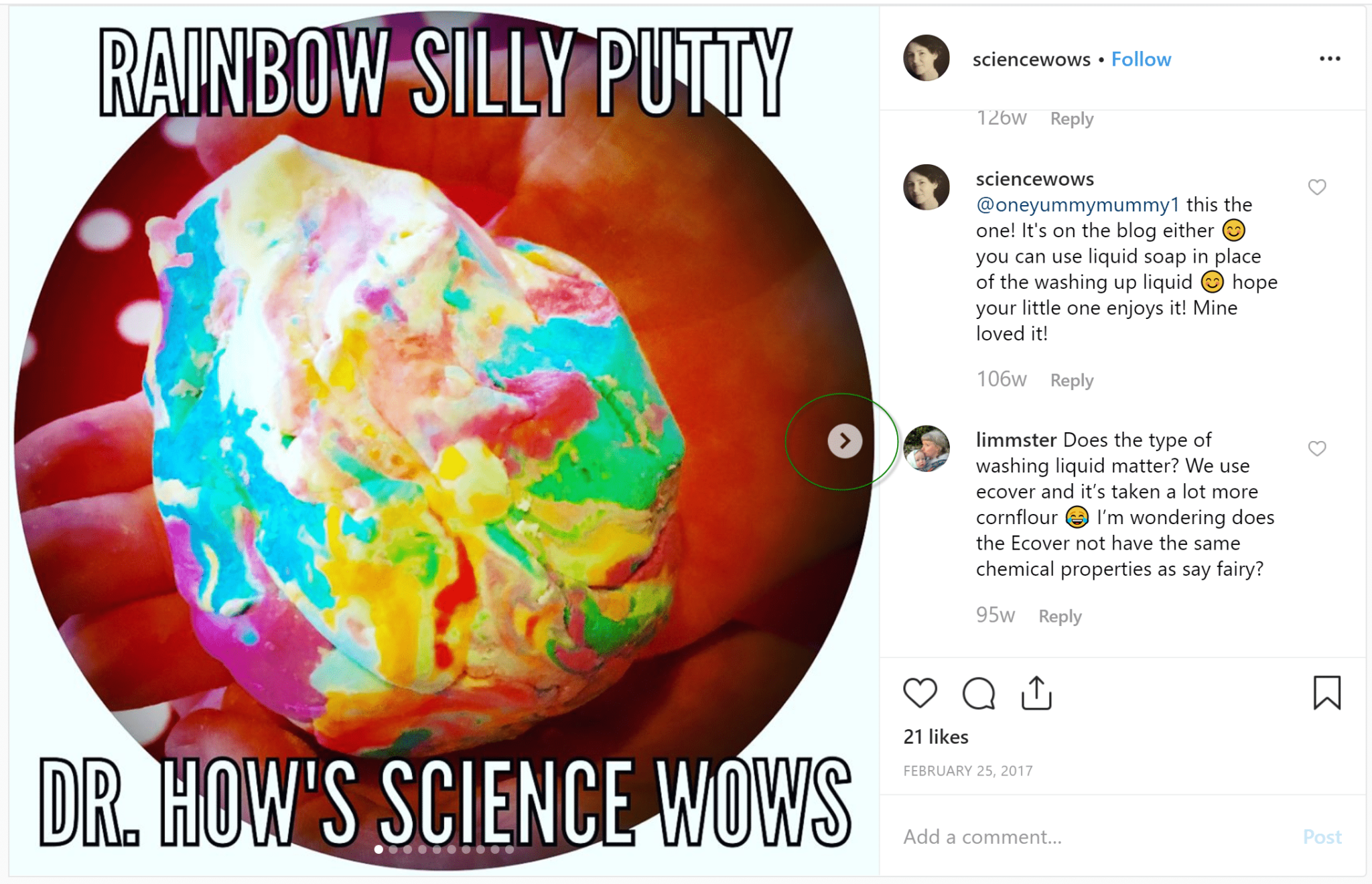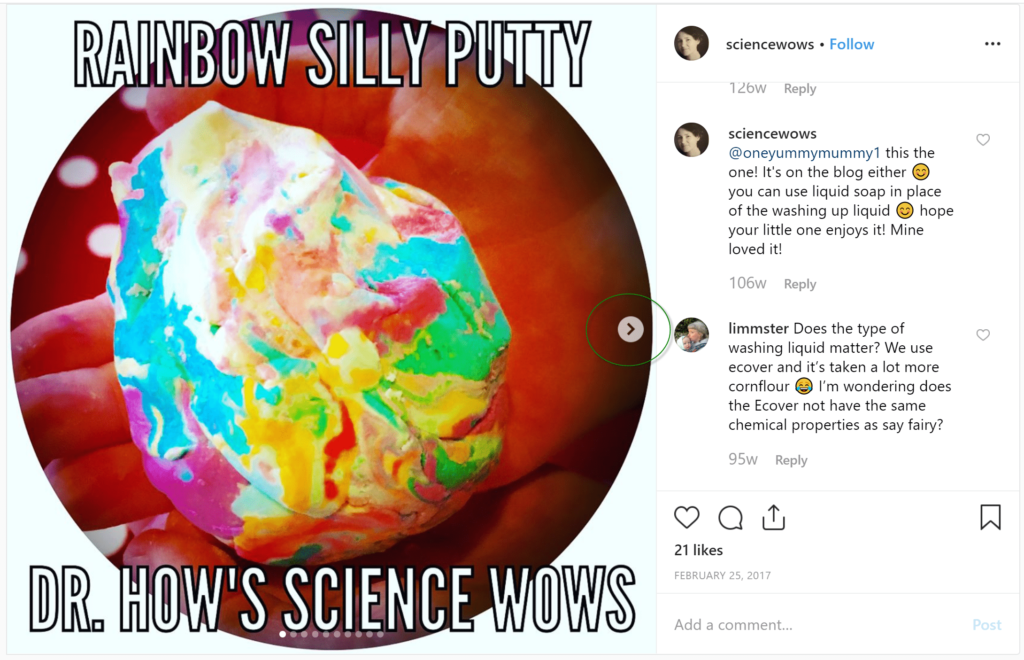 She's taken that same concept and translated it seamlessly into a swipe post. It makes an easy tutorial to follow and as it lasts forever. Her audience can favorite it and revisit it the next time there's a rainy day.
Stephanie Leishman, Apiarity
Gold Dust Collective is a business in Nevada City, California that provides aesthetic styling services. Often a well-designed space is best admired from multiple angles. When you need to show off a product or service that changes your surroundings, relying on a two-dimensional photo of a three-dimensional space can be limited. Gold Dust Collective uses the Instagram carousel feature to show off multiple angles of one space.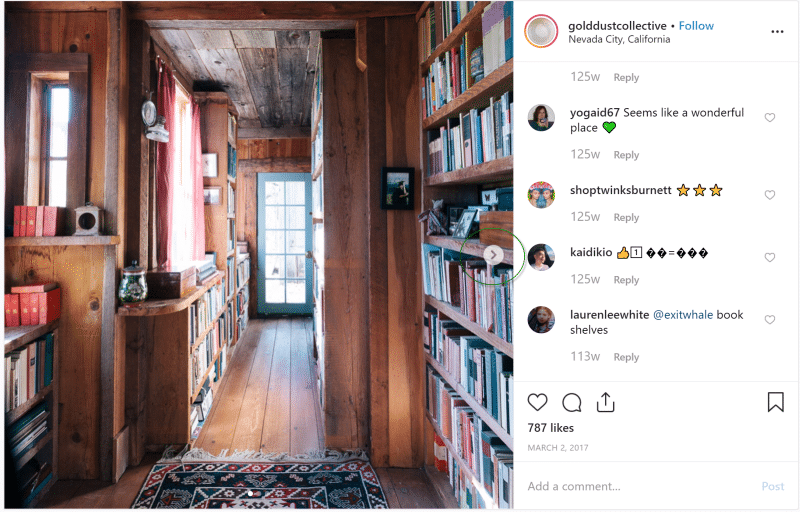 Cavallo Point did a nice job using Instagram's carousel feature to showcase the various components of their upcoming Lexus Culinary Classic event. The carousel features photos of both food and wine as well as a shot of the event itself. There is also a photo of a Lexus vehicle in front of the Golden Gate Bridge, which draws attention to their name sponsor in addition to highlighting the resort's pristine location.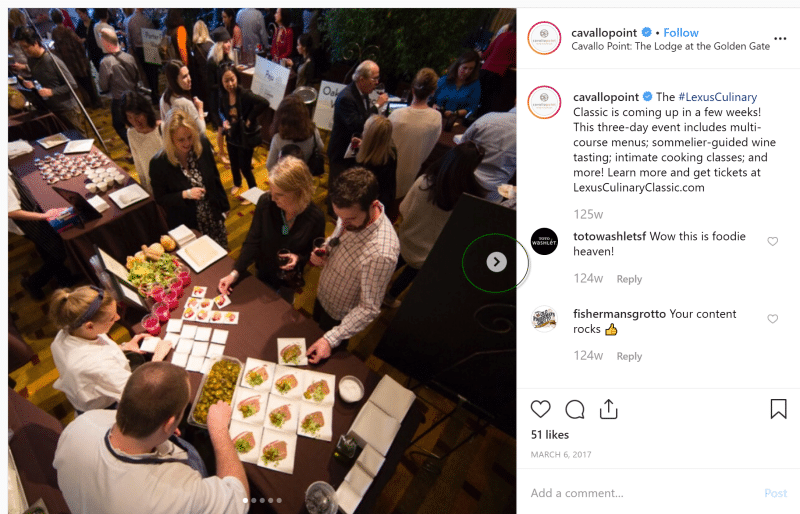 The caption provides details about the event and a link for an interested user to acquire more information. This is a great example of using Instagram's new carousel functionality to present the various aspects of a particular event.