[[updated December 20, 2017]]
Do you ever wonder how to best measure your social media efforts?
There are numerous tactics like creating a social media calendar, but at the end of the day, if you can't narrow down your "why," there's not much reason to invest time in social media for business.
Defining your goals and knowing what to measure to achieve those goals is imperative. Do you want to measure awareness? Do you want to drive website traffic? Do you want to create a community of loyal advocates?
Being able to analyze and report on your ROI from social media is imperative to strategizing for and executing successful social media campaigns around your specific goals.
How do you know which social media activities are most effective for your business and bottom line? How do you calculate and interpret the data?
SourceFinding an all-in-one social media measurement tool is vital to getting the ball rolling in the right direction. This is where Agorapulse comes in!
Agorapulse to the Rescue
If you're seeking a single dashboard that can provide dynamic insight to how you're doing on all your social channels, Agorapulse is a great option.
One thing I love about it is how it streamlines all my networks in a single location. In addition to scheduling and monitoring what's going on across the social landscape, I can also pull reports on any specific date range at any time.
Measuring Instagram
The Instagram reporting is especially useful. Since there isn't proprietary Instagram analytics in the same way there are Twitter and Facebook ones, using Agorapulse's Instagram data to help manage your Instagram followers is beneficial.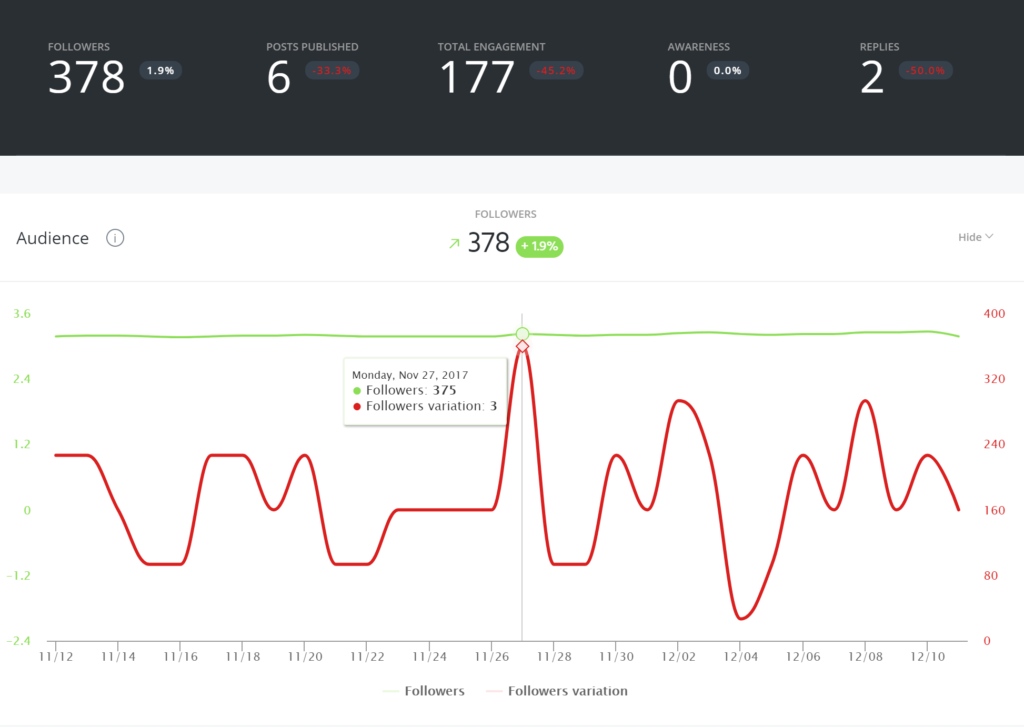 If you need to provide documentation to your boss or clients, the option to download a report is a lifesaver.
When you download a report, its delivered in a clean PowerPoint template with key metrics like follower growth and engagement. It also breaks down your top followers. This is beneficial if you're considering doing an influencer campaign among those who are already loyal to your brand.
Furthermore, the ability to note which posts garnered the most engagement helps coordinate future social media strategy for content types. For example, if brief captions get far more engagement than longer ones, you know to be more concise in future posts to leverage this trend.
Hashtag tracking is also essential when it comes to Instagram campaigns. If you have a branded, hashtag-driven campaign, monitoring its progress is vital. Being able to provide stakeholders with comprehensive insight helps bring light to your ROI.
Measuring Facebook
Even though Facebook's own data is robust, Agorapulse's Facebook insights provide a series of extra details that are useful.
Facebook Analyics reports on facts of your account, but Agorapulse is able to take it a step further and provide actionable recommendations about that data.
For example, the downloaded Facebook report highlights the best time to post for your specific brand as well as the best day to post; best type to post; best subject to post; and top page item tags.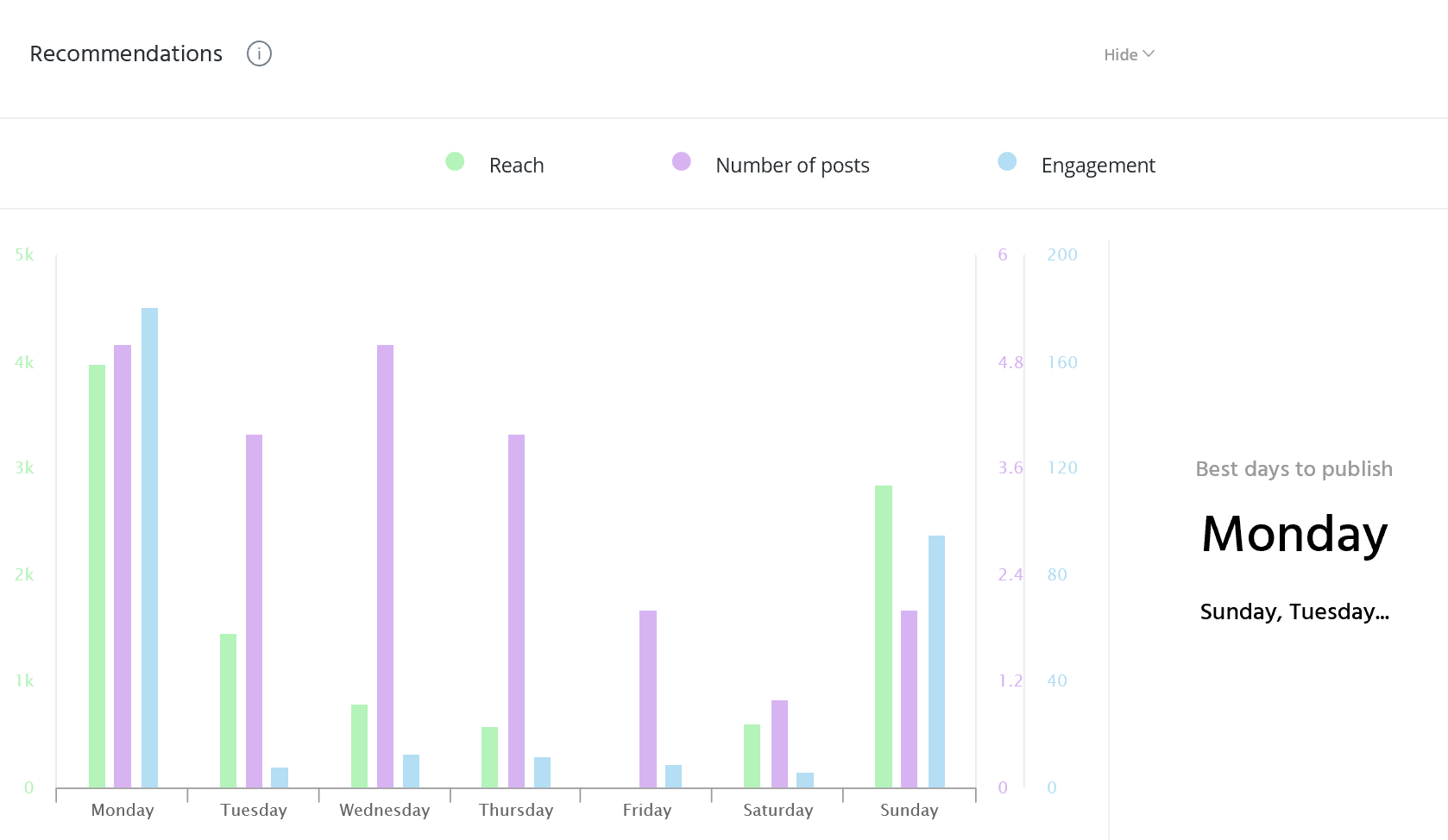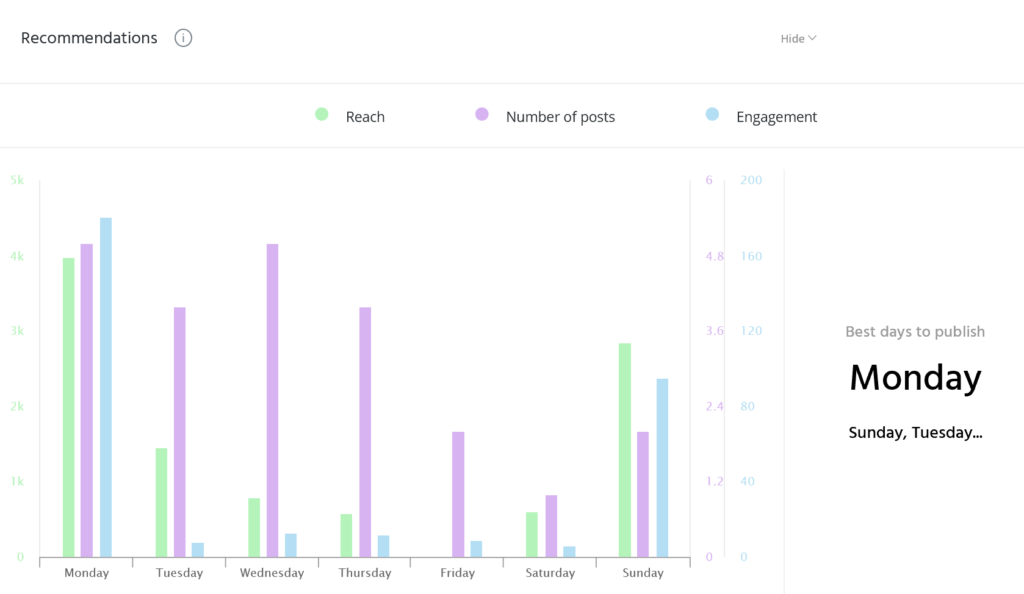 In terms of community and moderation, there's also a strong overview of reviews posted, comments reviewed, messages reviews, and average response times. This would be especially relevant for larger brands that have diverse teams tackling customer service through Facebook.
There is also information related to your competitors making comp set analysis more seamless.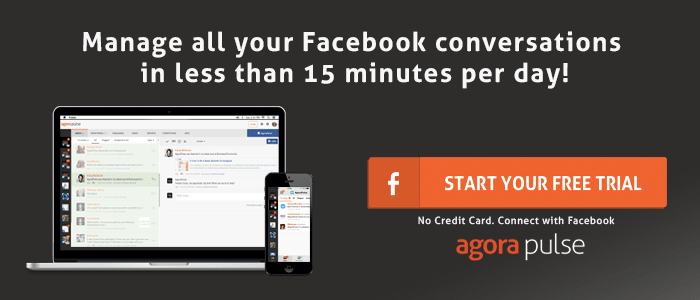 Measuring Twitter
The Twitter report provides similarly-specific information. Tweets, mentions, retweets, and favorites are all included, in addition to top publishing and engagement stats.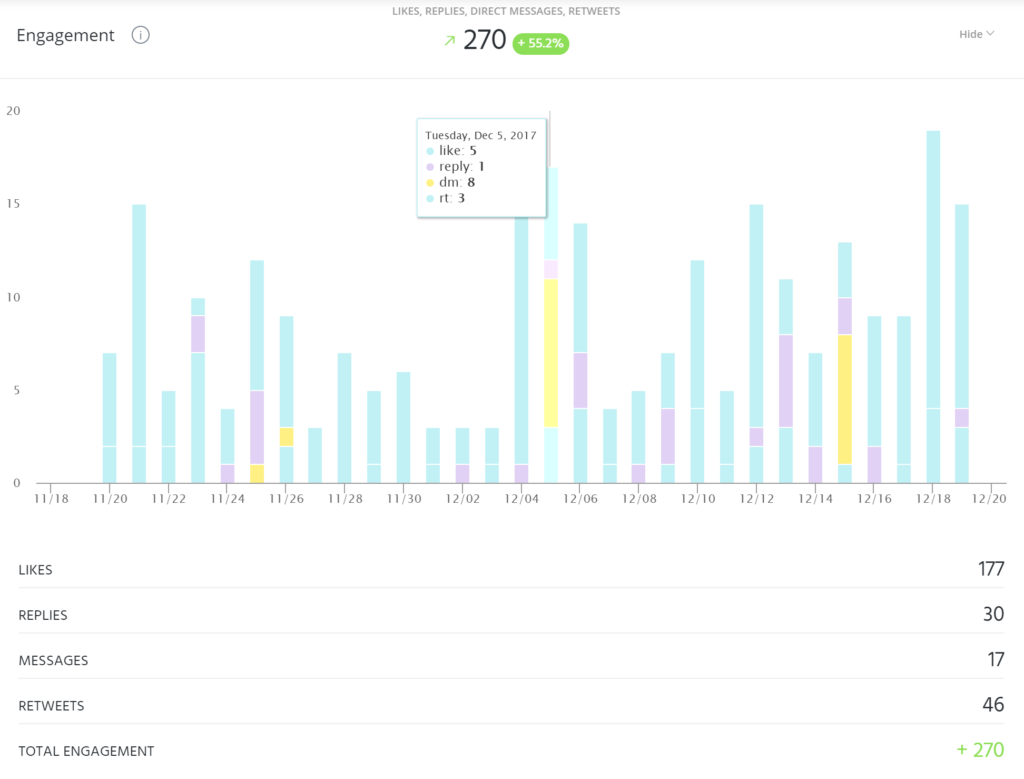 The hashtag report also breaks down your top hashtags by interactions including retweets and favorites.
If your goals are to achieve more interaction, this will help notify how you should craft messaging moving forward.
A Universal Social Media Measurement Tool
Knowing what and how to measure social media can be a daunting task. While some networks like Twitter and Facebook offer decent native analytics, it may be difficult to streamline data into a single format that is easily digestible, especially for multiple accounts.
Luckily, with a universal social media measurement tool like Agorapulse, you can knock your social media goals out of the park.
What are you looking for in a social media measurement tool? Let us know in the comments!