Using a social media post scheduler can be one of the best tools that you can have in a world that relies so heavily on social media. It lets you share updates at peak times without actually having to be on your device to press "Post," and lets you schedule content as far in advance as you'd like.
Agorapulse's scheduling tools make it possible for you to schedule Instagram posts ahead of time (including right from the mobile app). As of 2018 you can also publish directly to business profiles from Agorapulse. This makes the process of organizing your social media calendar so much easier, allowing you to plan posts for the perfect days and times.
There are, however, several mistakes that users commonly make when trying to schedule Instagram posts; these mistakes can not only prevent you from getting the best results on your content, they can prevent you from uploading your post entirely. Let's take a look at the four most common Instagram scheduling mistakes and how to avoid them.
1. Scheduling a Post Without an Image
Believe it or not, one of the most common mistakes we see happening is people trying to schedule an Instagram post that does not contain an image. This happens most often when people are trying to schedule a post for multiple platforms at once; Facebook and Twitter, after all, don't require images to post. Instagram, however, does.
Instagram is a visual platform; the images and videos posted on it are the very reason the site was created. Even if you just want to create an image that only has text on it, that's fine—but it needs to show up as an image file.
If you try to schedule a post to Instagram using the Agorapulse desktop app without an image, you'll get a kind reminder to put one in.

You'll just need to click on the camera icon to attach your photo.
To attach an image to your Instagram post through the Agorapulse mobile app, click on the small picture icon on the bottom left hand corner. You can choose an image from your library or take one with your camera.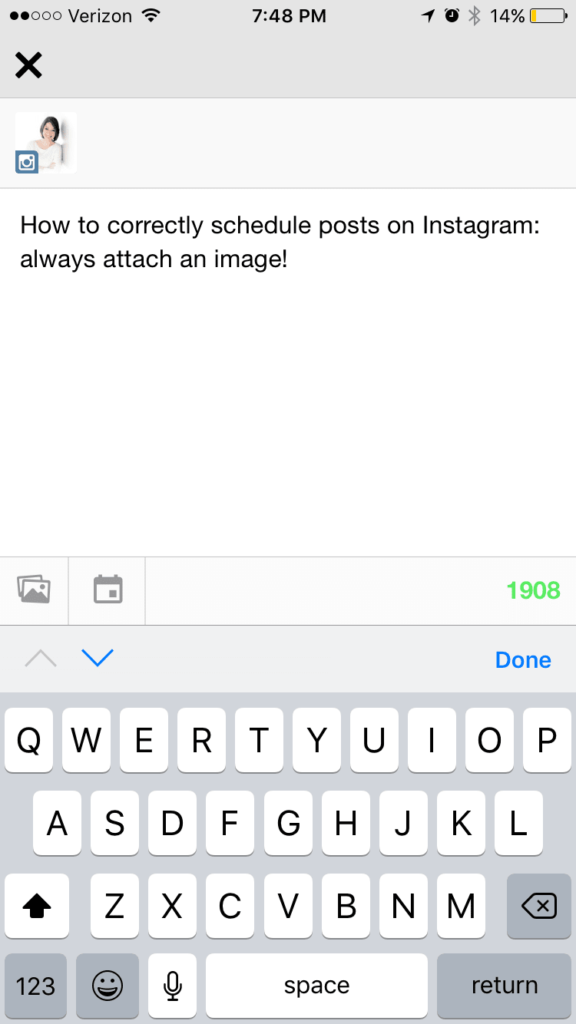 Once the image is attached, the image you've chosen will replace the picture icon on the screen where you're creating your post.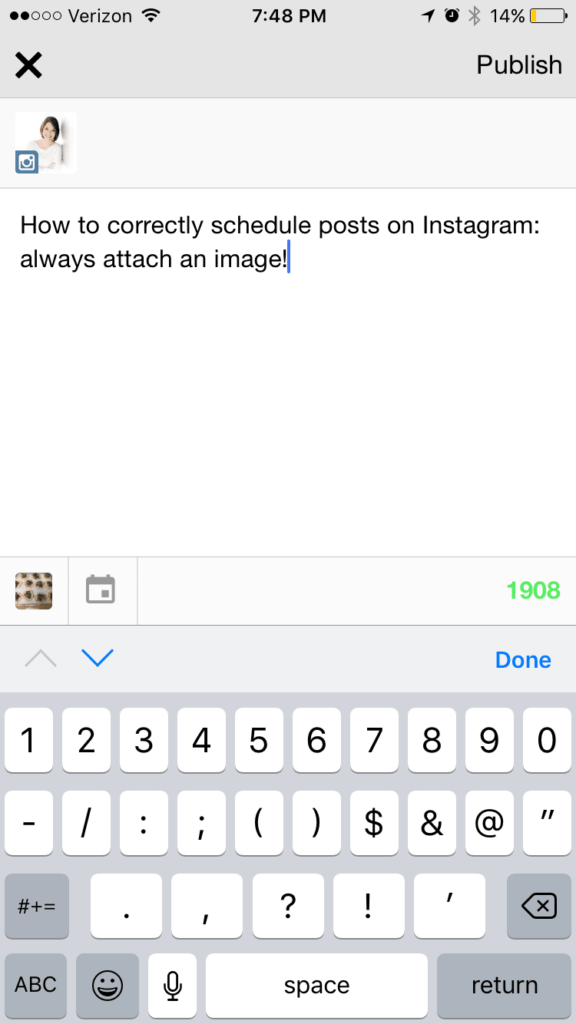 2. Scheduling Instagram Posts with Links
This is another thing that just isn't possible; you can't attach links to Instagram posts like you can with Facebook, Twitter, and LinkedIn. Unless you're running Instagram Ads, you only get one link on Instagram to an outside site, and that link is in your bio.
As it turns out, ignoring that link in your bio is a massive waste of an opportunity, and it's one of the biggest Instagram mistakes you can make; it's your one chance to send users wherever you want them to go.
If you've got great content, instead of attaching links to your posts, add the hashtag #linkinbio and a CTA for users to head to your profile page and click that link. This way your post will not only be published, it will be much more effective, too.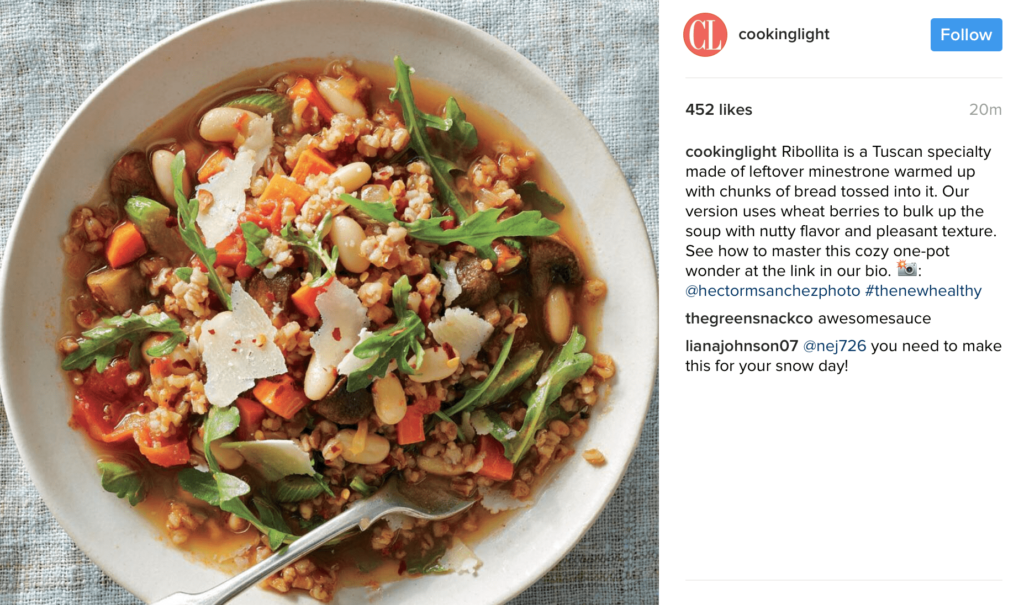 3. You Schedule And Then Forget It
If you've disabled direct publishing to your business profile, to schedule Instagram posts create your post through Agorapulse as you normally would. Click on the small calendar icon next to the photo icon in the bottom left corner.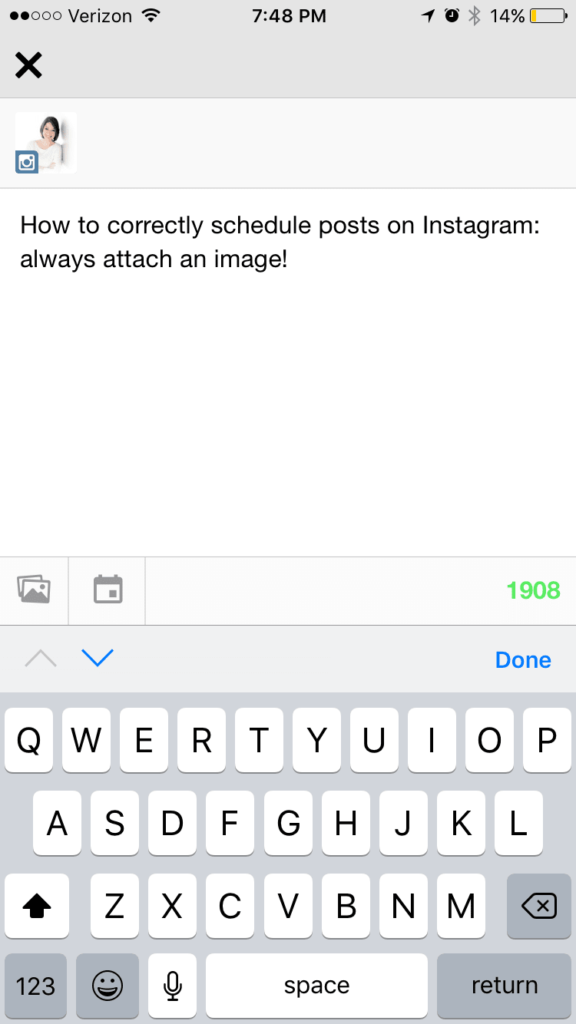 This will open a screen that will let you schedule the post. Once you're happy with the time and date, press "Save Scheduling."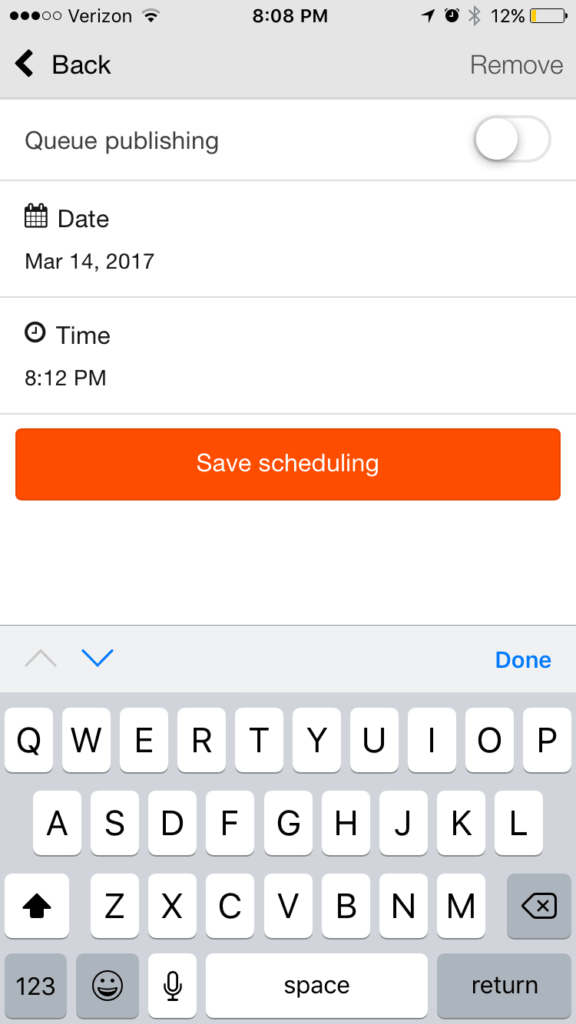 When the scheduled time comes around, you'll get a notification prompting you to publish it.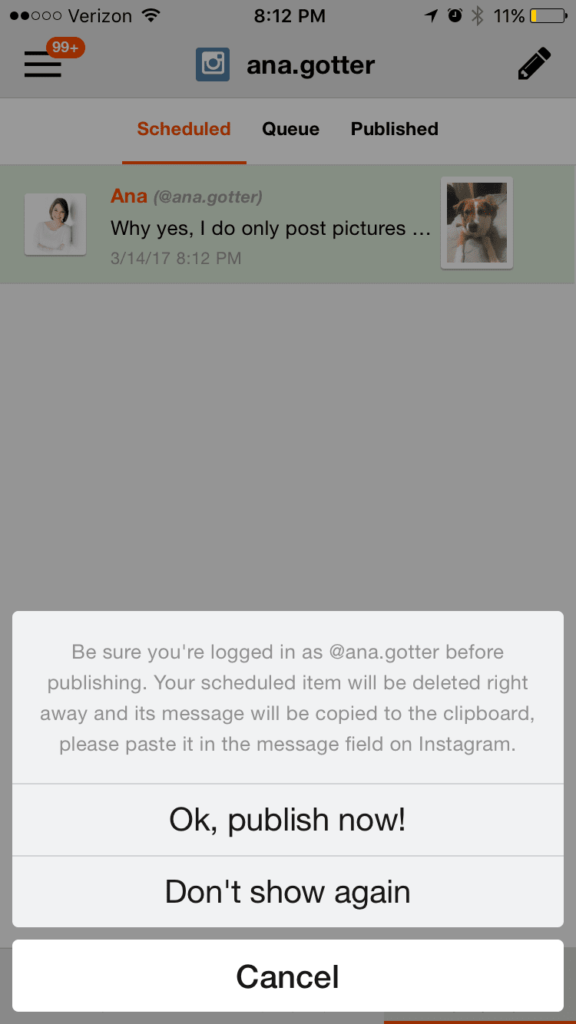 When you click on the notification, you'll see a "Copy to Instagram" option. This will open up your post on Instagram. You can tag any users, add any final touches on the post, and publish it.
4. Ignoring Your Analytics
Ignoring your analytics won't prevent you from posting your content to Instagram, but it can significantly lessen the impact that your posts have. Your Instagram reports—especially those provided by third party analytics and monitoring tools like Agorapulse—can give you so much information about the content that performs best on your account. It can also tell you when your posts will perform best.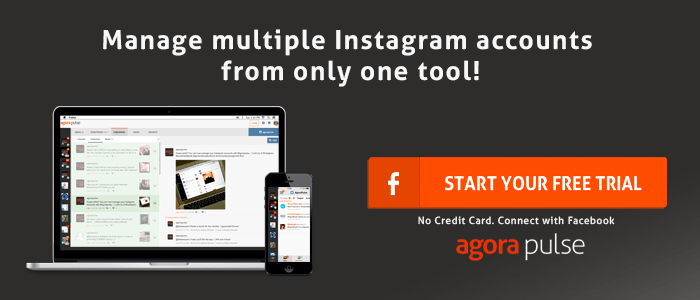 To get a good sense of what your peak posting times are, you can check and see which posts got the most engagement through your Instagram reporting tools.
Once you've noted which posts have the most engagement, click to your Instagram schedule. This will show you immediately what times your different posts were published. If you notice a distinct pattern (like early morning posts perform better than those published later in the day), you'll be able to find your peak posting times.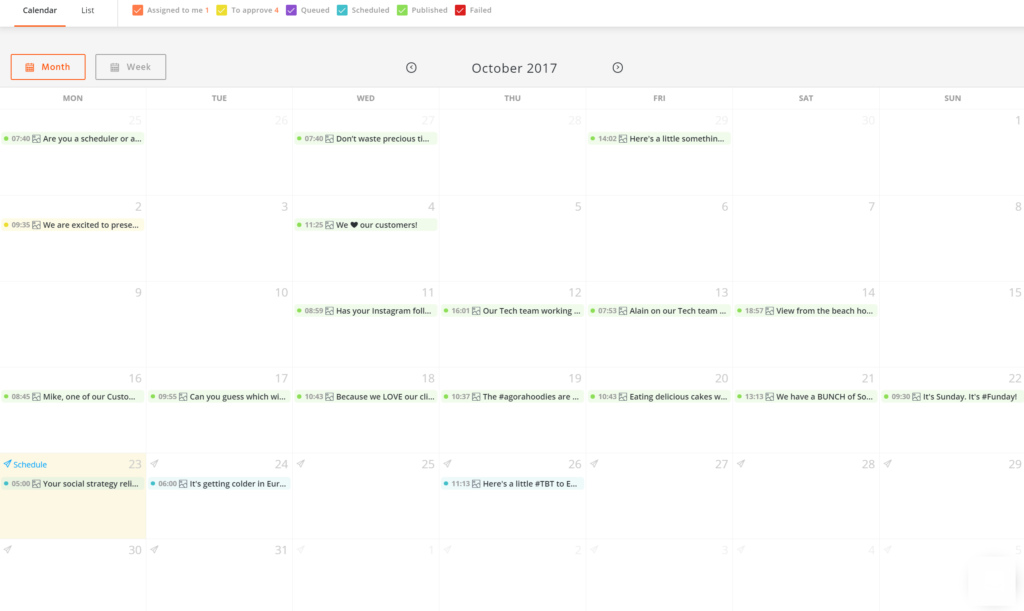 Instagram Scheduling Best Practices
Now that we've looked at the mistakes you should avoid making when scheduling Instagram posts, let's take a closer look at some of the best practices you can benefit from. These include:
Schedule posts regularly. Consistency is important for social media marketing, and that includes being consistent in the frequency of your posts. Several experts believe that scheduling one post per day is just enough to maintain engagement without spamming your followers, though you should test what works best for you.

Consider adapting an editorial calendar. If you regularly post certain types of content on Instagram on different days of the week, users will know to watch out for it—and it will be easier for you to plan and schedule. Social media keynoter Kim Garst incorporates motivational quotes in her editorial calendar.

Post at peak times. Instagram's algorithm no longer shows posts in the order that they're shared on Instagram, but the times you choose to post still matters; a bunch of early engagement can help your post rank higher in that algorithm, giving you extended reach for longer. Take a look at your publishing statistics in Agorapulse's reports to see which times get you the most engagement, and post then. You can create Publish Queues set up to make sure posts you've scheduled get automatically posted at these times!

Final Thoughts
Agorapulse's scheduling software is an exceptionally valuable tool that will save you time and can help you increase both your efficiency and results—but only if you actually use it correctly. Instagram itself has certain limitations that need to be considered when scheduling, and they should always be kept in mind when creating posts for the platform.
What do you think? What mistakes do you see happening most often when scheduling Instagram posts? Let us know what you think in the comments below!