Marketers have big plans regarding how to grow on their LinkedIn accounts in 2019.
Some 69% of LinkedIn survey respondents said they hoped to "build my Page following" and 44% said they wanted to "master Campaign Manager." A total of 36% said they hoped to "A/B test everything and optimize my campaigns," according to a recent LinkedIn survey.
The types of marketers answering the survey were brand marketers (48%), content marketers (44%), tech marketers (23%) and demand generation marketers (21%).
So, what did these marketers plan to achieve with LinkedIn and social media marketing in general this year?
Of the surveyed marketers, 63% named "driving more leads" as their big priority with "building brand awareness" close at 62%. "Creating more content" came in third at 58% and finished the list of the biggest three priorities for marketers.
LinkedIn Infographic
You can find out how LinkedIn fit into their marketing plans for 2019 by checking out the infographic from LinkedIn:

All those big plans to grow on LinkedIn means big investments regarding planning, creating, and publishing content for their LinkedIn accounts.
Already, a whopping 75% of marketers spend their time building LinkedIn networks, and 49% on publishing original content.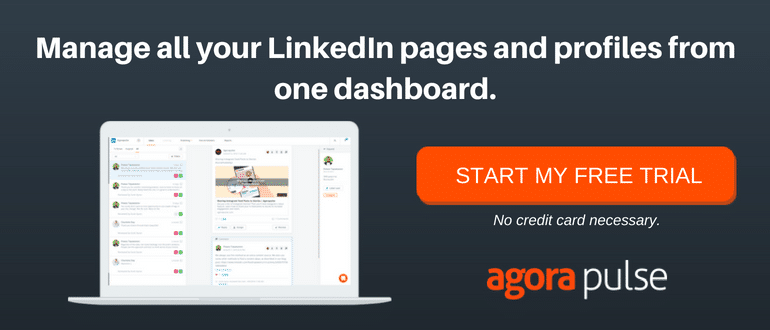 To save time in scheduling and publishing all that fresh content on LinkedIn accounts, social media managers can use the Agorapulse social media management tool for:
Publishing video to LinkedIn
Publishing multiple photos to LinkedIn
Setting up queue categories (e.g., "photos" or "promotional" or "inspirational quotes" or "tbt")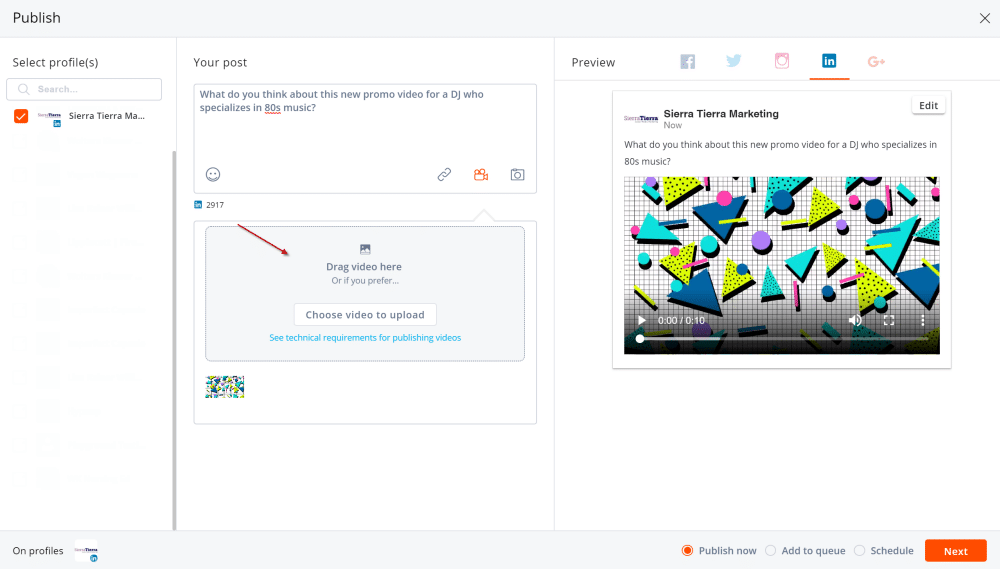 What marketers plan to achieve with LinkedIn is made easier and less time-consuming with the Agorapulse tool.
Sign up for a free trial and get on your way to more well-organized content for your social media channels.