Periscope, an app less than a year old, is already the go-to social media platform for live video. Periscope streaming allows people all over the world to share their experiences. The app gives those who are watching the opportunity to interact live with the person who is broadcasting.
When you join Periscope, you want to create an engaging experience that keeps your viewers coming back. A great scope will be a large part of what convinces viewers to invite others.
1. Give your scope an engaging title
Just being live is already going to bring in viewers, but you are more likely to gain a greater number of viewers by describing where you are, what you're looking at, or what you're talking about. A smart title has the potential to draw more people in.
The GoPro team is great at titling its scopes. For example, a recent scope included hashtags, Twitter handles, and a clear indication that viewers would get to see something exciting—sharks!
With GoPro, you know what you're getting and it sounds fantastic. You can't help but click on that title to start watching.
(Go)Pro tip
Periscope users can broadcast directly from some GoPro devices.
2. Welcome newcomers and say their names
Say the viewer's handle or name when you answer his or her question. Make it personal.
For example, if John comments, "What's your favorite color?" You could answer, "What's my favorite color? Thanks for your question, John! I'd have to say that my favorite color is…"
Pro tip
Go the extra mile by welcoming people to the scope the moment they arrive. When a user joins your scope, Periscope will tell you. To engage them even more, ask them questions as they sign on. It makes them feel special, and they'll likely respond back. For example, "Welcome, Maria! Thanks for joining. How is your day going?"
3. Answer viewers' questions
Give your viewers personal attention. The comments won't keep coming if you don't acknowledge them. Responding to comments and questions is how you treat Periscope like the social platform that it is. It's meant to be a two-way conversation.
A great example is Ginger Zee's scope of her rehearsal for Dancing with the Stars. She welcomes many viewers from all around the world at the beginning to make viewers feel special. Val Chmerkovskiy joins the moment he hears her greet a viewer from Garfield, New Jersey, and he mentions that he went to Garfield Middle School. The first half of the scope is dedicated to greeting viewers and answering their questions. In the second half of the scope they let the viewers watch them rehearse.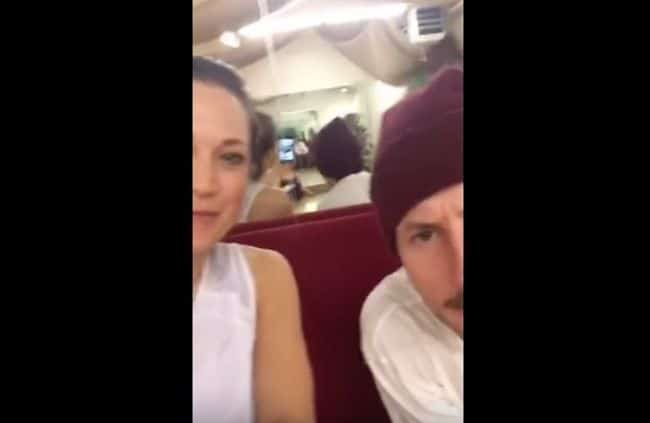 Pro tip
Repeat the question before you answer it. Viewers can play a scope during the 24-hour period after you broadcast it and then the scope disappears. A great way to get more out of a scope is to take it out of its ephemeral state by saving it to your camera roll and posting it to YouTube to allow people to watch later (as Ginger Zee did in the example described above). The pop-up comments that appeared during your live broadcast won't show up on the video file that appears in your camera roll, so repeating the question before you answer helps YouTube viewers know what question you're answering.
4. Treat your broadcast like an open house, not a play
Who doesn't love a good play with its dramatic structure: the exposition, rising action, climax, falling action, and denouement? In other words, a play's drama follows a bell curve, where the drama rises, then falls with a resolution at the end. The audience arrives early and waits quietly as the curtain rises, prepared for the actors' first words. They stay until the curtain drops and applaud at the end.
A scope isn't like a play; it's like an open house. Viewers rarely join all at once. They come and go as they please. You could have thousands of unique viewers watch portions of your scope, but only hundreds watching simultaneously at any given moment. This means you will be starting before everyone arrives and will see people come and go throughout.
Unlike a play, your scope won't have a formal beginning. When you start broadcasting, your viewers won't be there with you. Starting your scope sends a notification (make sure that auto-tweet feature is turned on!), and they'll join once they get that notification. You can't wait until a critical mass joins before you start talking.
Pro tip
End before everyone leaves. It's difficult to tell when it's the right time to end the scope. You don't want to end too early; don't stop broadcasting the moment the first person leaves, for example. However, you don't want to end too late, either. End your broadcast while the audience wants more—early enough that they'll be excited for the next scope.
You're ready to start streaming
When you give a great title to your scope, answer viewers' questions and give them personal attention, and go with the flow as viewers arrive and leave, you take a human-centric approach. Focus on what your audience needs and wants and engage with them.
Do you scope like a pro? Share your tips in the comments below!