As social media marketers, we are often asked how often we post to our Facebook pages.
My answer to this FAQ is probably different from yours. And how often you post to Facebook is probably different than the last social media manager you spoke with.
And all of our answers might be right on the money.
How often we post to our Facebook pages shouldn't be arbitrary, but it shouldn't be a one-size-fits-all rate. Let's learn how to figure out a frequency that works best for our own businesses.
Factors that determine how often to post to Facebook
The simple truth is that the right posting frequency will depend on a number of crucial factors. There isn't a magic number that's going to work for everybody.
But, by taking a few key points into account you can find your magic number.
1. Audience preferences and demographics
Who your followers are and what they like is the number one thing the smart social media marketer takes into consideration.
Facebook's insights tools make it easy to see exactly who they are, what they want and what's working for them.


Dig into the data.
Study the groups of people your posts currently reach. One way you can do that is based on demographics. This will give you an insight into the times and styles of posts that get the best results.
Compare this to your ideal client profile. How successful are you at reaching them at the moment? This will help you figure out how often to post to your page.
2. Type of business
Not everyone spends the same amount of time on social media and certain businesses and audiences have had an easier time adapting than others.
While every industry can benefit from a strong social media presence, the type of industry you are in and its current habits are going to influence the type of posts you make and their frequency.
Use Facebook's "Pages You Watch" tool to study the pages of people in your industry that you want to emulate.
Go into your Facebook Insights. Under "Posts," simply click on "Add Pages" to start creating a list. The tool shows you the number of reactions, comments and shares for each page's most popular recent post.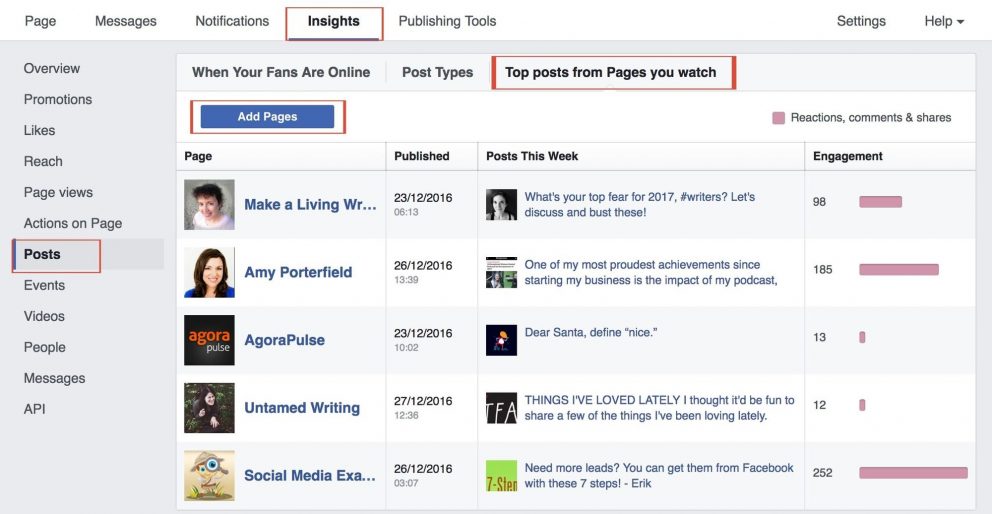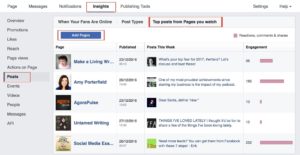 This is handy for following complimentary pages with a similar audience to yours. How many times do they post a day? Which posts get the best interactions? Now try their successful strategy on your own page.
3. The type of posts
Certain posts do better than others. Posting three promotional posts to your Facebook page every day will not make you popular and will bore your followers.
However, if your audience is active on Facebook and you can offer a relevant, interesting selection of posts then posting multiple times a day may work well for you.
Experiment with different post styles and track the engagement you get for each. You can use the "engagement" section of your Agorapulse reports to visually track interactions.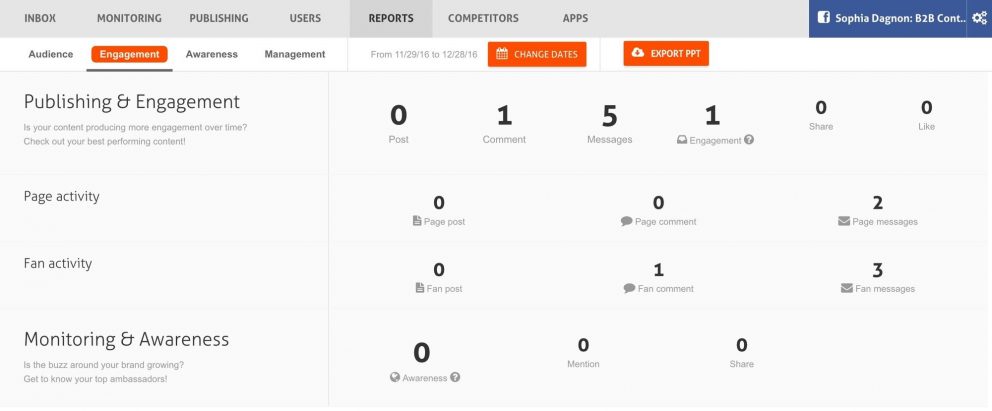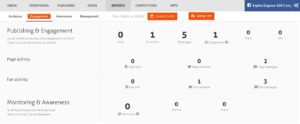 So, to find your magical number, reflect on the types of posts you share.
4. The number of followers
This isn't about the eternal fight between quantity and quality. It's about organic reach.
In 2013, the way Facebook weighted content changed. It dropped Edgerank in favor of machine learning.
The new algorithm uses over 100k different factors to determine who sees which post. The new algorithm's main purpose was to show users more of what they already love and to keep the personal connections with friends and family to the forefront.
This meant that the organic reach of business pages dropped dramatically. Generally, the larger the page, the less its organic reach. So, if you have a really large following posting multiple times a day to reach different segments may work really well for you.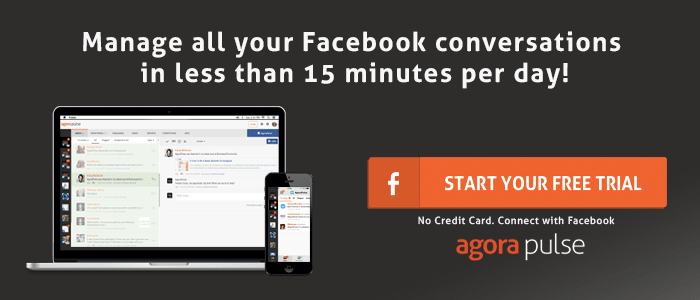 Finding your perfect "post to Facebook" number
Knowing your audience and adjusting your strategy to meet their needs is the number one thing that will keep you competitive today and through any future algorithm changes.
Starting with 1-2 posts per day will allow you to create a good baseline and begin testing and experimenting with more frequent or less frequent posting.
External factors are going to influence user engagement so take time zones, national and regional holidays and current events into account when analyzing your data.
The most important thing is to never let your Facebook posting strategy stagnate. Using these tips should be a good way to keep things fresh.
How often do you post to your Facebook pages each day? Let us know in the comments!