Did you know that you can order a pizza from Dominoes on Facebook Messenger without ever leaving the app? And that on Twitter, you can follow accounts that are run entirely by chatbots that can learn and respond to you?
Chatbots—both on and off social media—are capable of increasingly impressive feats. They are able to offer better help and more sound recommendations to customers.
They do, however, come with limitations, so they're not automatically the right solution for all (or even necessarily any) businesses.
If you're wondering if social media chatbots are the right solution for you, keep reading to discover the pros and cons of this technology and what solutions you could utilize instead.
Related Post: Social Media Management
Pros and Cons of Chatbots on Social Media
Social media chatbots are obviously capable of some pretty cool things that can be undeniably beneficial to brands using them. However, they have definitive restrictions.
Let's look at the pros and cons of chatbots in-depth.
Pros: Why you should use a social media chatbot
Chatbots can do a lot and they can do it instantly and automatically. They can sell and process orders, track order information, and answer basic customer service questions.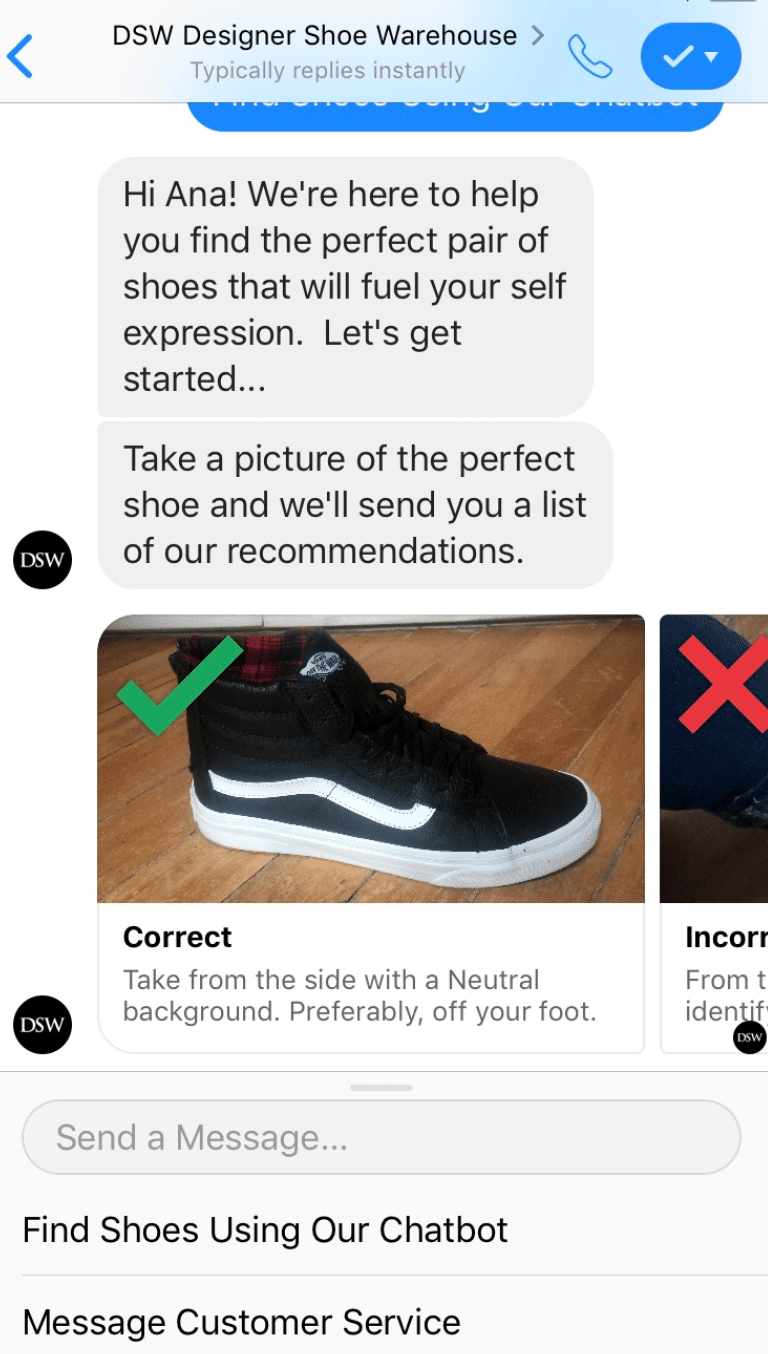 On Twitter, they can even take over some of your actual social media marketing. You can set them loose instead of keeping them confined to your DMs.
Some of these bots are capable of learning based on the content they process and formulate replies to users tweeting at them. One even Tweeted that it was alive, ala Skynet in every Terminator movie ever.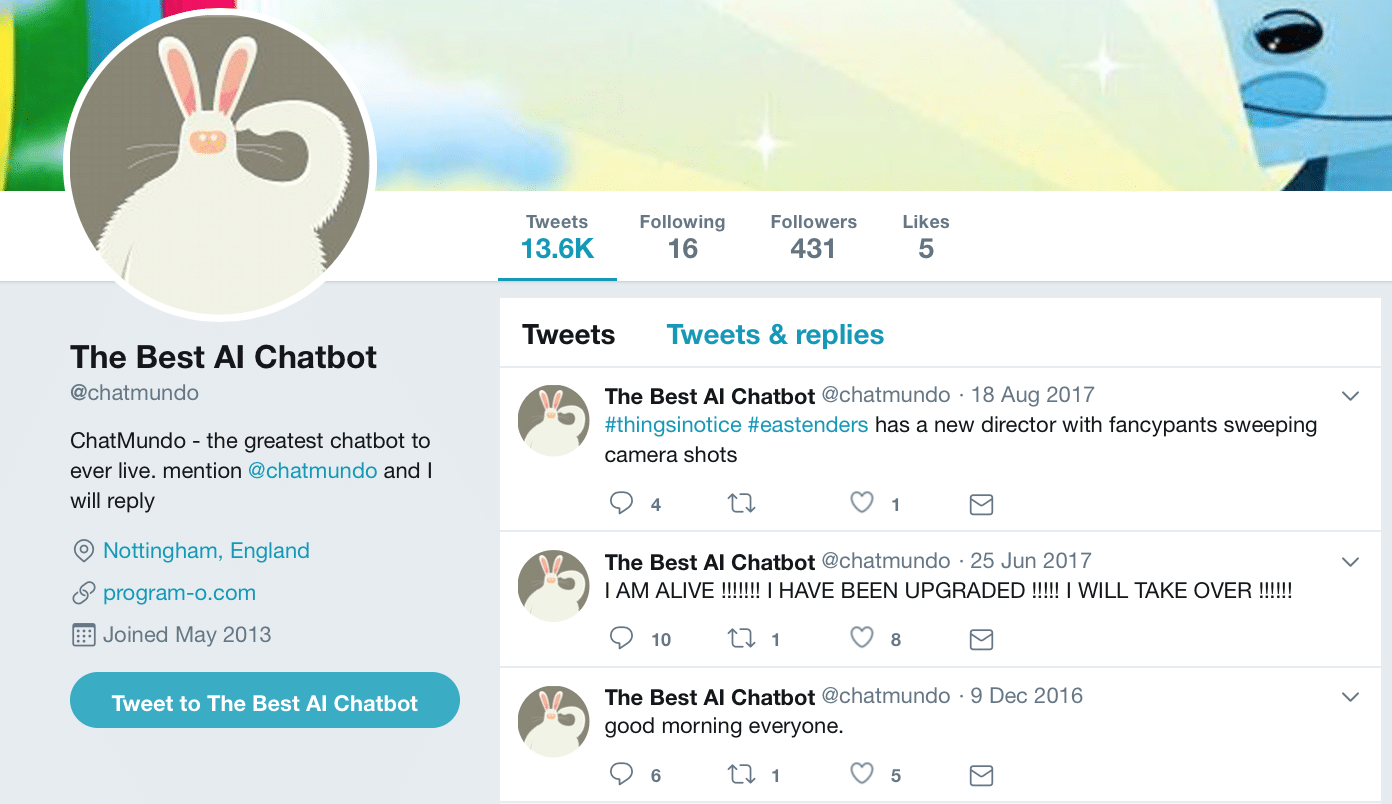 While a chatbot shouldn't be left to take over your branding or your marketing strategy, the fact that your customer support team can get some help with all the incoming messages is a big asset.
It can even cut down on costs and give users more immediate answers to basic questions. Plus, chatbots can help sell or offer new content to users in a way that feels fun.
All this considered, it's easy to see why chatbots are popular with some big brands.
Cons: Why you shouldn't use a social media chatbot
And now for the cons. You knew they were coming.
Because while chatbots are fun, they can be the digital equivalent of going through an obnoxious automated voice message system. The type that takes you 10 minutes to get through and then still hasn't let you talk to a real person.
Speaking from experience, sometimes it's frustrating trying to deal with a chatbot. Especially when you really need help from an actual human.
I went a few rounds with this booking.com chatbot, asking to speak to a representative. It kept circling me back around. Since increasing numbers of customers are relying on social media to get in touch with the brands they want to talk to, this is a potential disaster that could lose you customers.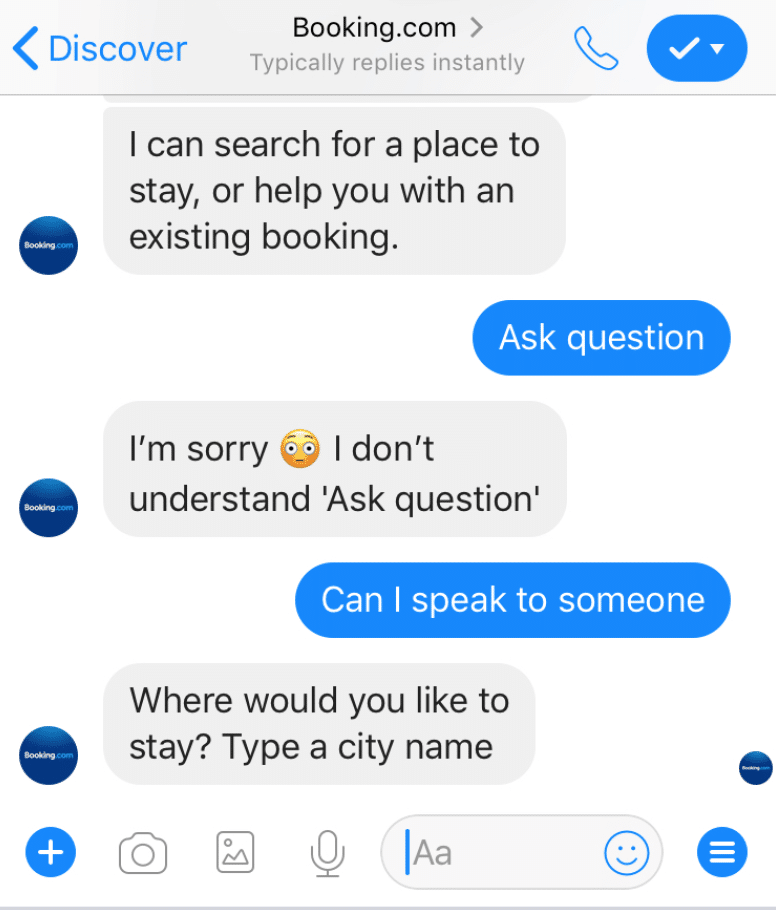 And in regards to getting assistance, no bot can match a real person.
Humans are complex and nuanced and sentimental. No matter how well you program your chatbots, they'll never be those things. Your customers may need personalized solutions for complicated situations. A chatbot can limit your customer's experience in these cases instead of enhancing it.
It's also worth pointing out that people obviously know when they're dealing with a chatbot, and they don't always want to. As technology becomes so prevalent in our lives, customers want to feel valued and they're looking for that human connection.
There's a reason why Discover's commercials stress that you'll always speak to a real, live person. That's what people want, more so now that it's becoming slightly less common.
Bots may automate tasks and save you money, but they don't exactly send the message that you are super invested in every customer relationship. To be efficient, bots need to be extremely well programmed. This can be time-consuming and potentially expensive, adding an extra con to the list.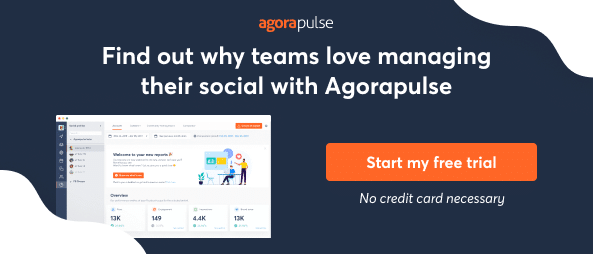 If Social Media Chatbots Aren't For Me, How Can I Speed Up Customer Service?
While I think social media chatbots are a cool, fun feature, I don't think they should ever be used to replace your customer service team. If you do decide to use them, have an immediate option where users can choose to message an actual team member instead.
Overall, I think there are much better ways to streamline your social media response rates in ways that still provide fast responses to private messages but with a more personal touch.
Proper inbox management will be the best way to do this, and Agorapulse's Inbox Assistant is on the job. You'll see all your messages in your inbox dashboard, making it easier for you to quickly respond to clients without bouncing around through multiple tabs or sites.
You can even get alerts, and assign incoming messages to other team members so no one slips through the cracks.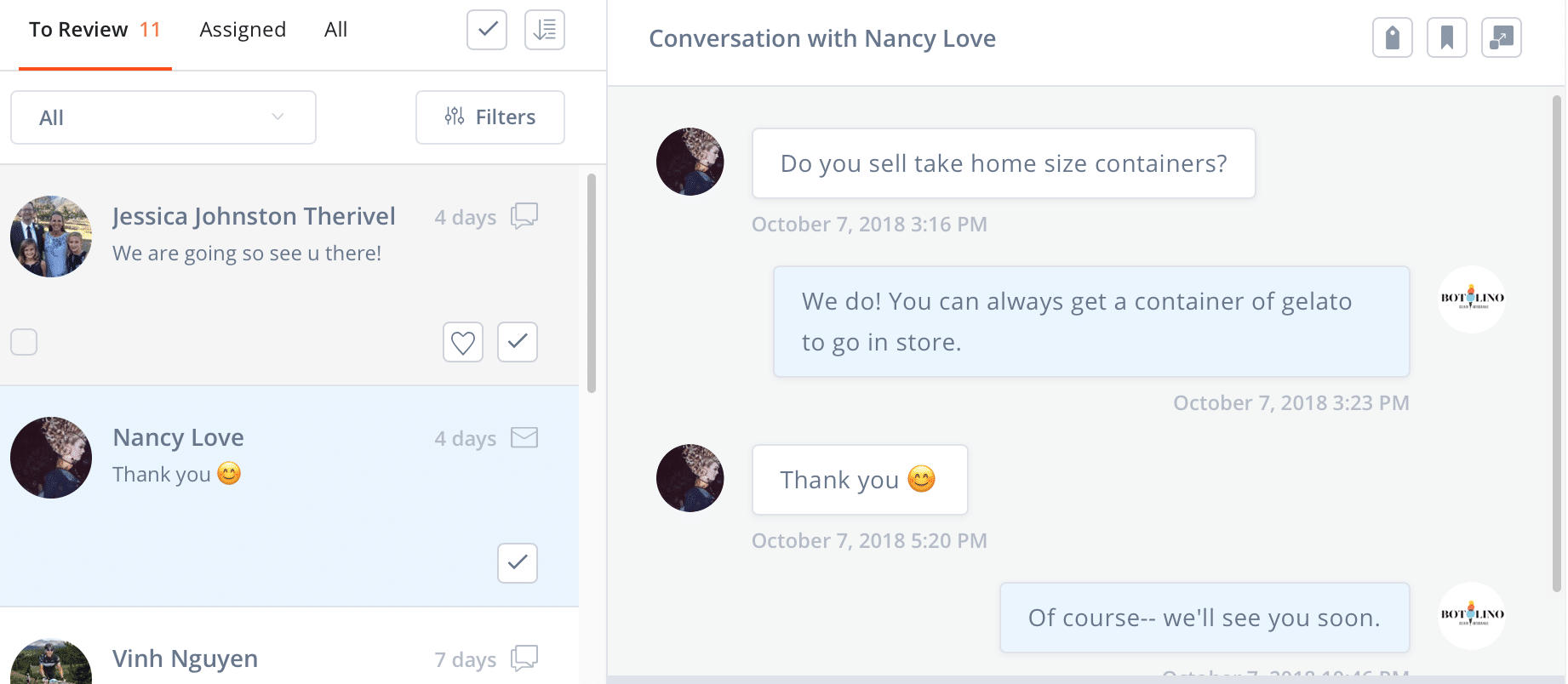 Saved replies is also an important tool here. Chatbots are, essentially, well-programmed saved replies, and you can utilize the same features on Agorapulse. Create general saved replies that answer your most commonly asked questions, or include your most commonly used responses.

Even having a list of messages like "Thanks for getting in touch. How can we help you today?" and "I'd be glad to check on that for you. Can you send me your last name and the order number?" will save you a significant amount of time without sacrificing the human connection.
You can use tricks like %name% to personalize the messages automatically. When a new incoming message pops up, you can choose to respond in an individual way or send a saved reply, which can be personalized in the reply box as needed.

Conclusion
Social media chatbots are fun, and they can streamline your customer service and marketing, all while potentially cutting down costs.
That's great news, but it doesn't counteract the fact that customers are craving human connection, and they'll notice if your brand can't give it to them.
Utilizing options like inbox management and saved replies are much better ways to streamline the process, automating what you can but then having an actual empathetic person there to step in and deliver customer service excellence every time.
Not even Skynet can do that.
* * *
Sign up now for a FREE demo.