Are you looking to get more out of Twitter's native search function?
While most people stick to using the basic Twitter search bar, few ever dive in deep to the advanced search functions that the platform provides. Maybe it's due to the advanced search feature being buried in navigation or that users don't fully understanding how to utilize the advanced search function once they get there.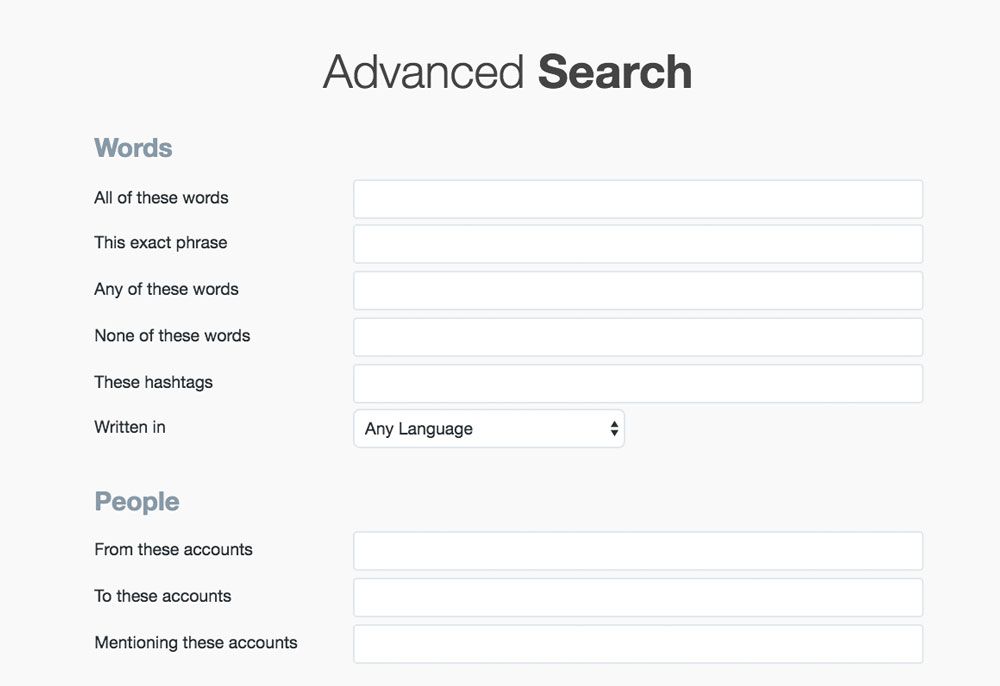 In any case, you can easily navigate to Twitter's advanced search and follow along as I detail six Twitter search functions you didn't know about but should totally use.
1. Search for Typos
While this tip isn't necessarily revolutionary, but you'd be surprised at the amount of fan chatter and would-be brand mentions you can miss from minor misspellings of your brand's name. This can be especially true for your brand's specific or marketing campaign's dedicated hashtag.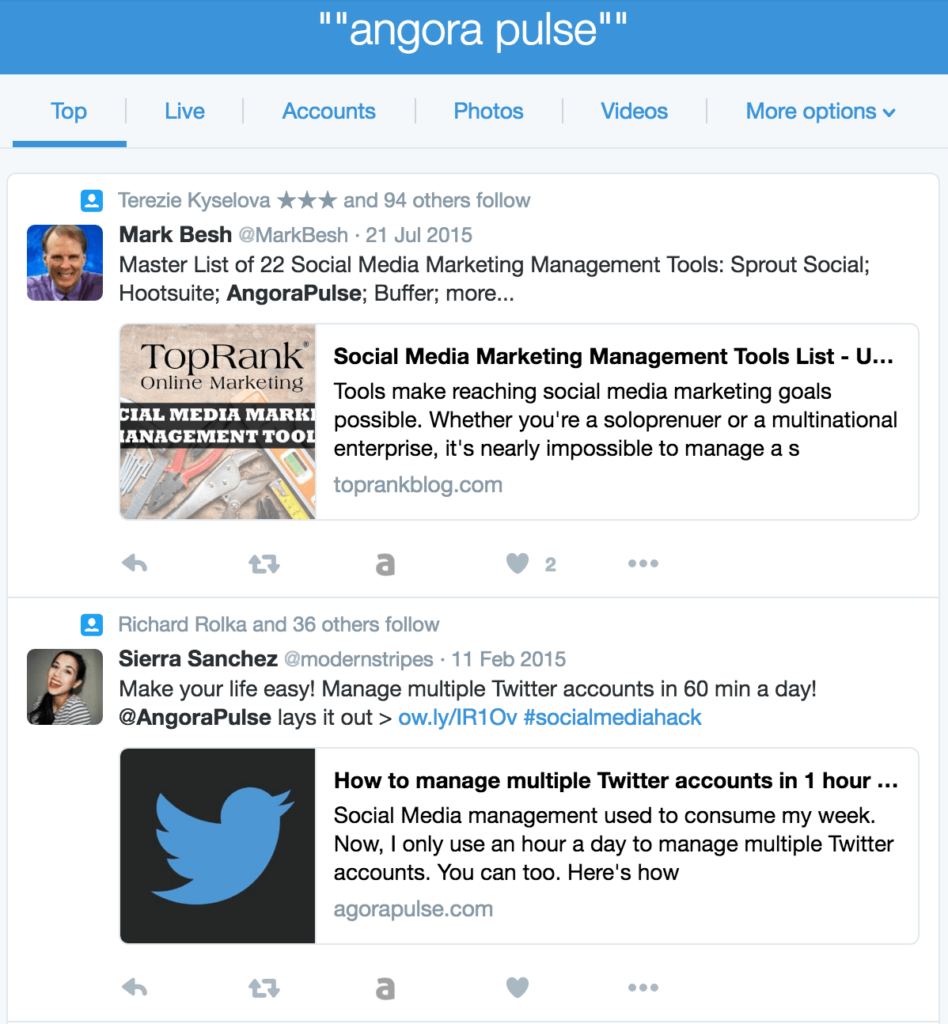 While this search may seem unnecessary, it's worth having your community manager take a look at if you're using a hashtag for contest entries and user generated content (UGC) or finding overlooked customer service opportunities to respond to.
2. Search Sentiment
One of the more powerful Twitter search functions I recommend using is the advanced search feature to find tweets containing sentiment. While this ability is limited to only tweets that include a smiley 🙂 or sad 🙁 face, there are plenty of applications for this information especially when combined with other search modifiers like specific keywords or locations.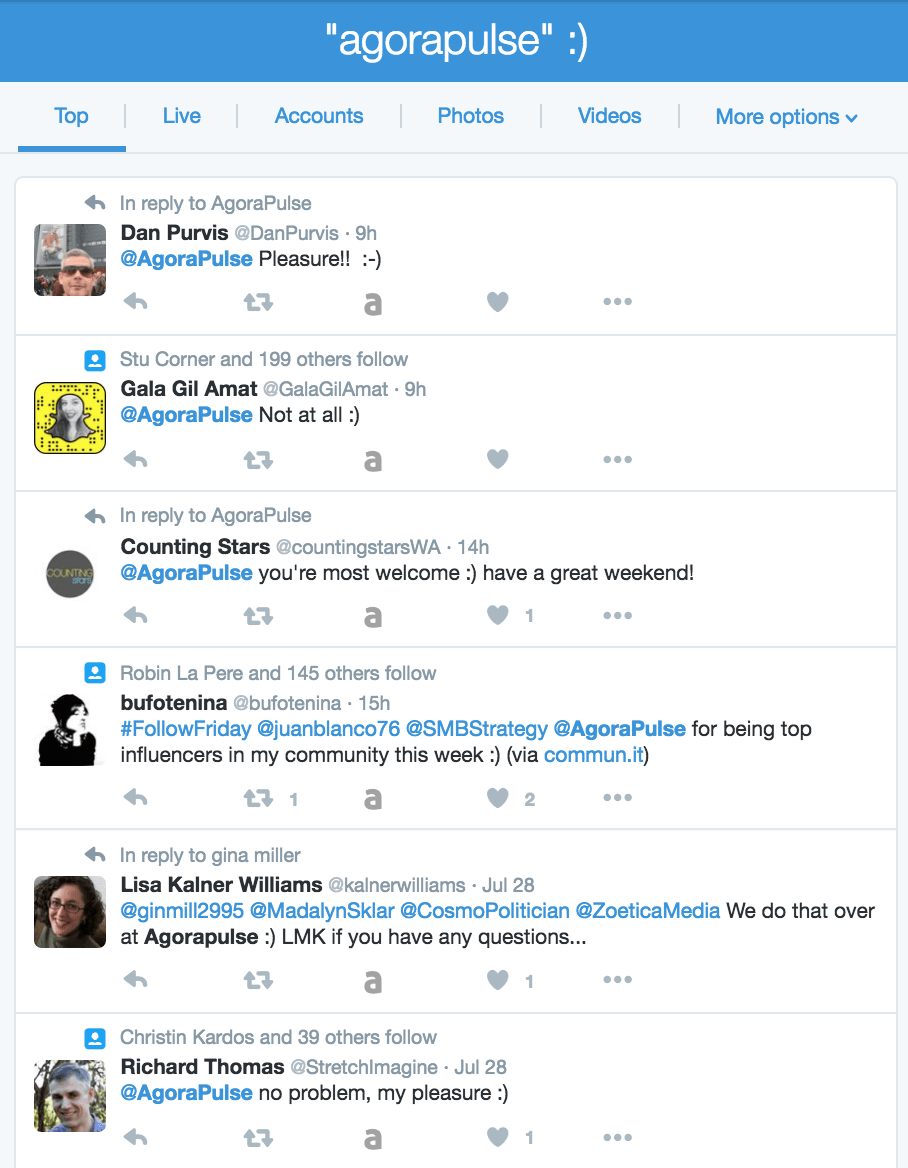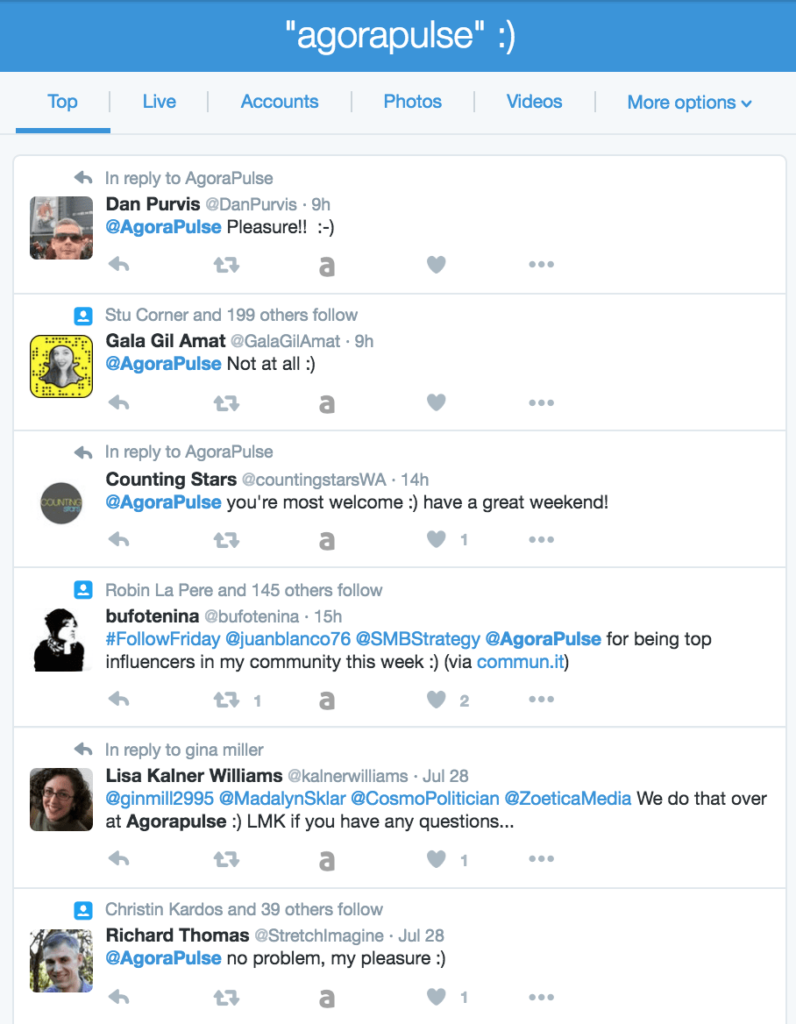 For example, a local rain boot company can source tweets close to them from users negatively commenting about the bad weather. You could also search for negative related tweets about your competitors from their customers and position yourself as the solution.
3. Search for Questions
Similar to searching tweets based on sentiment, searching for industry related questions can also prove beneficial for customer service and social listening. You may also want to pay close attention to frequently asked industry questions and use that information in your content marketing, editorial calendar and SEO efforts.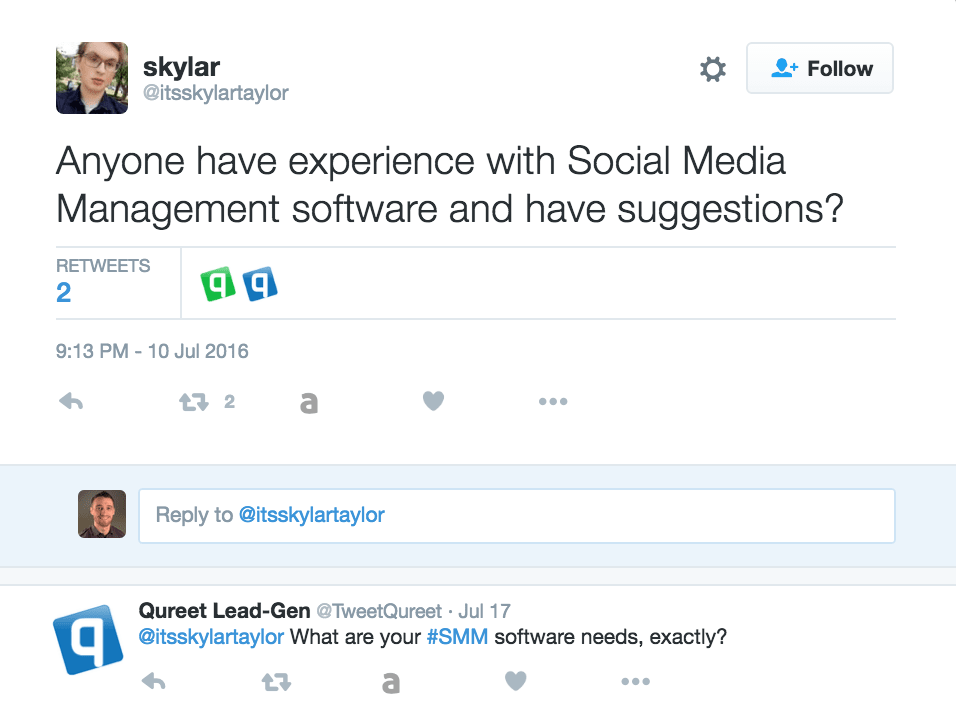 4. Search using Boolean Operators
Did you know Twitter supports Boolean search to refine your results and bypass filling in additional advanced search fields? Twitter support provides a robust list of operators you can use within Twitters native search bar. You may want to bookmark this post just for this resource: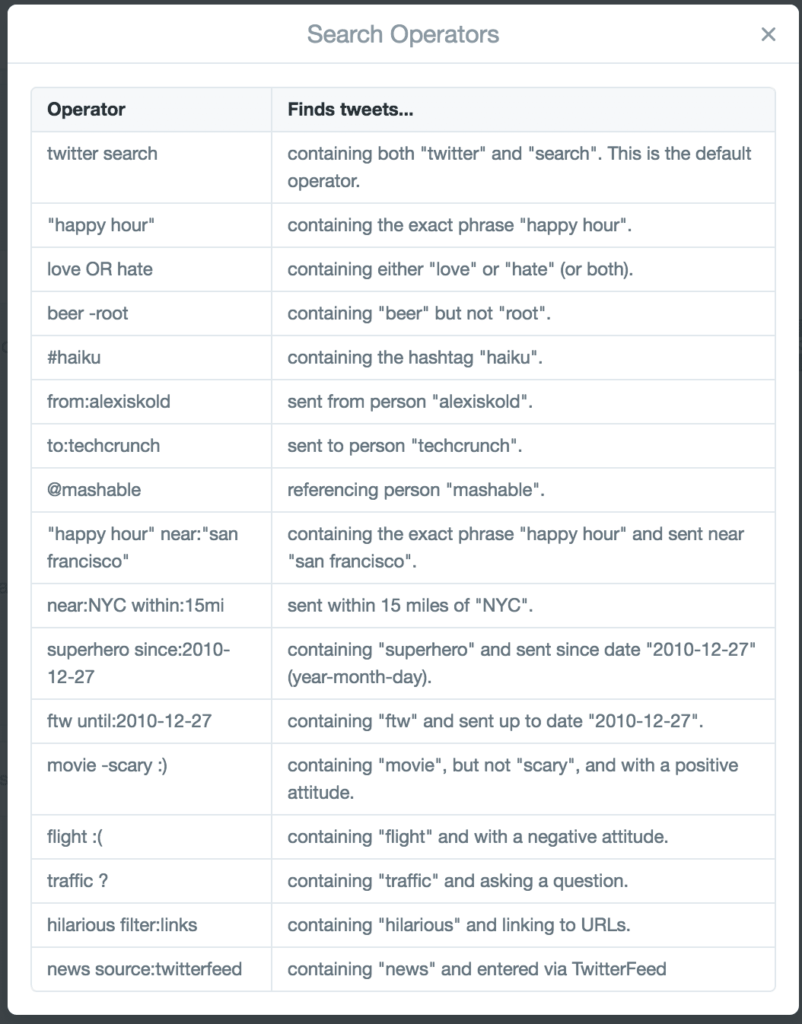 If you use Agorapulse, you can set your monitoring feed to serve you results from Boolean searches.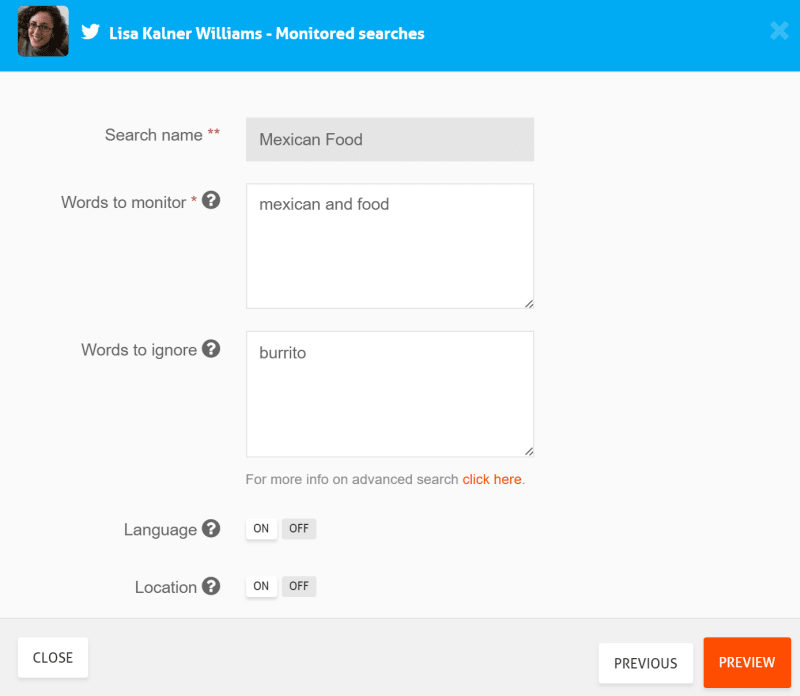 Add as many searches as you'd like and have them filtered by language and/or location.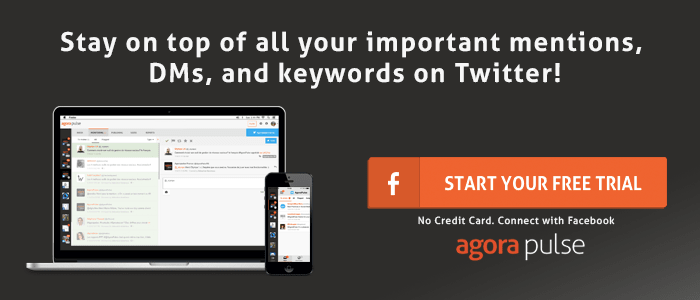 5. Save your Frequent Searches
Once you've found advanced searches you know you'll be frequenting for your marketing, you can save the specific search for easy access next time. To do so, find the save search option after performing a Twitter search. It can be located in the "more options" tab on the results page.
After saving, you'll then notice the next time you do a Twitter search, all of your saved searches will appear in the dropdown.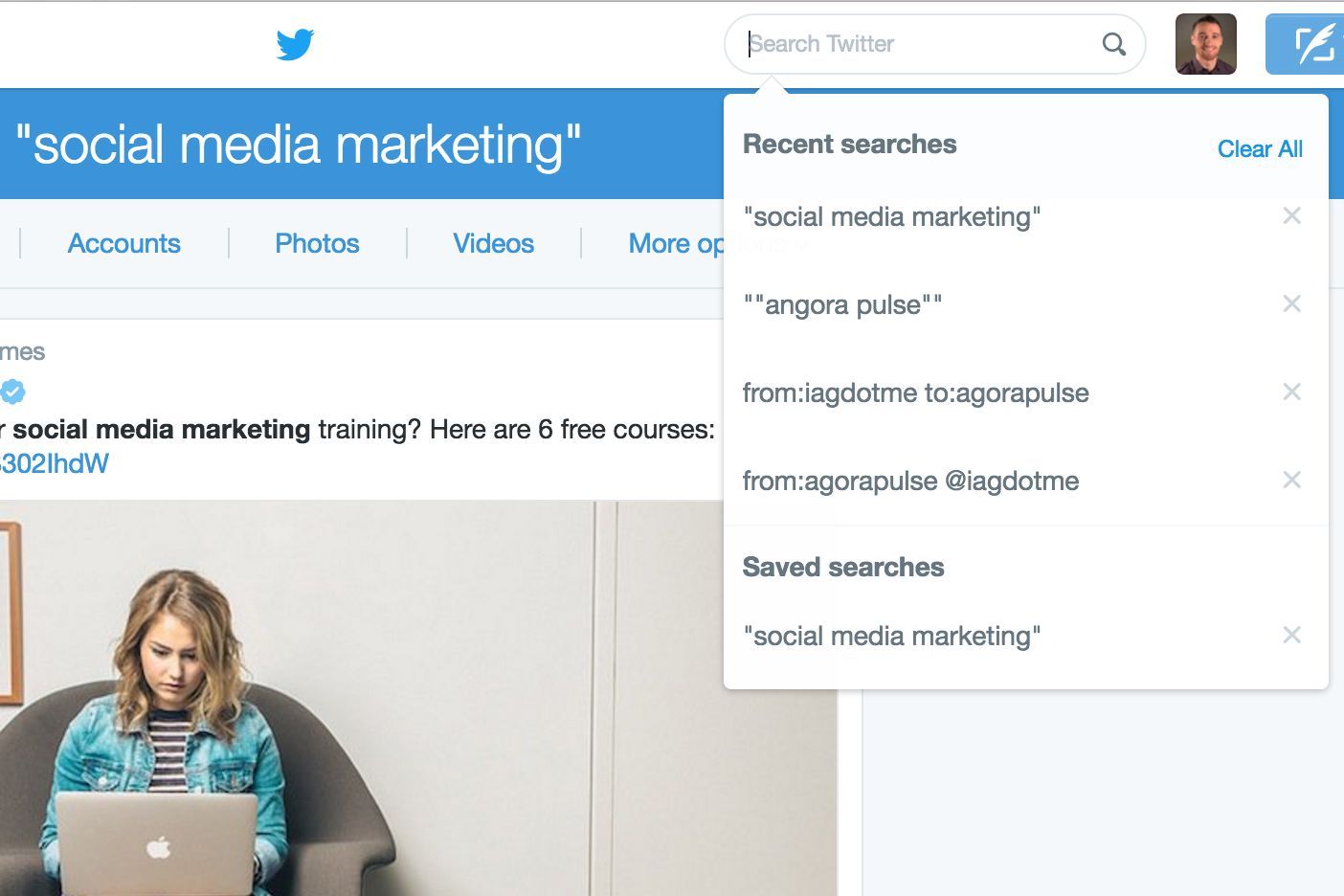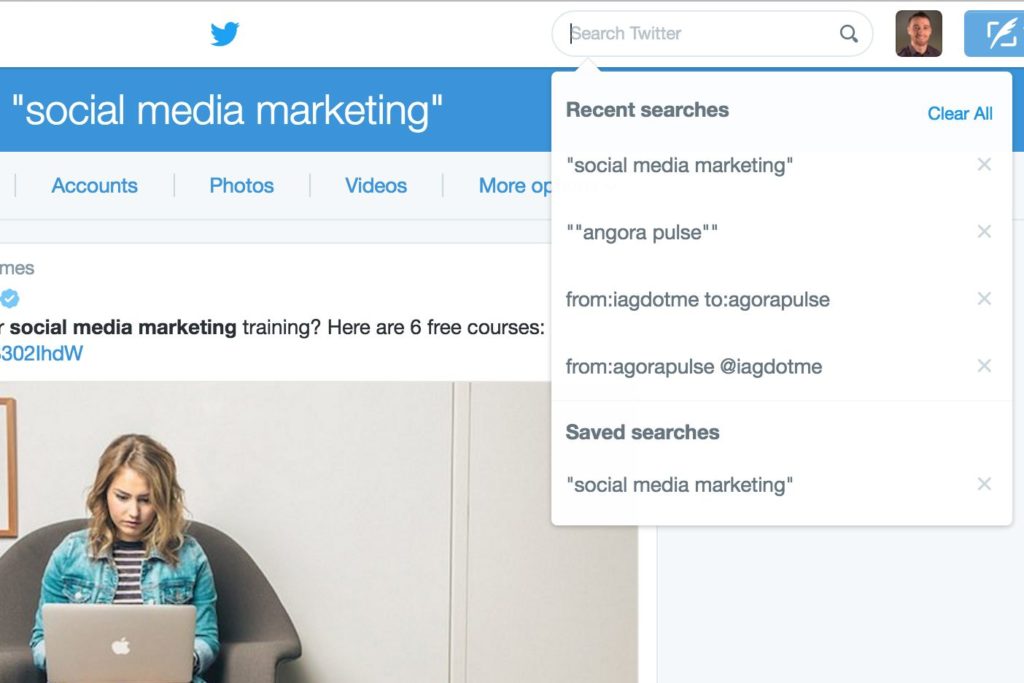 6. Embed a Twitter Search
This is a relatively new feature that allows you to embed a Twitter feed widget on your website or blog that displays a steam of tweets matching your specific search query. Much like saving a search, the option to embed searches can be found in the "more options" tab once a search is performed.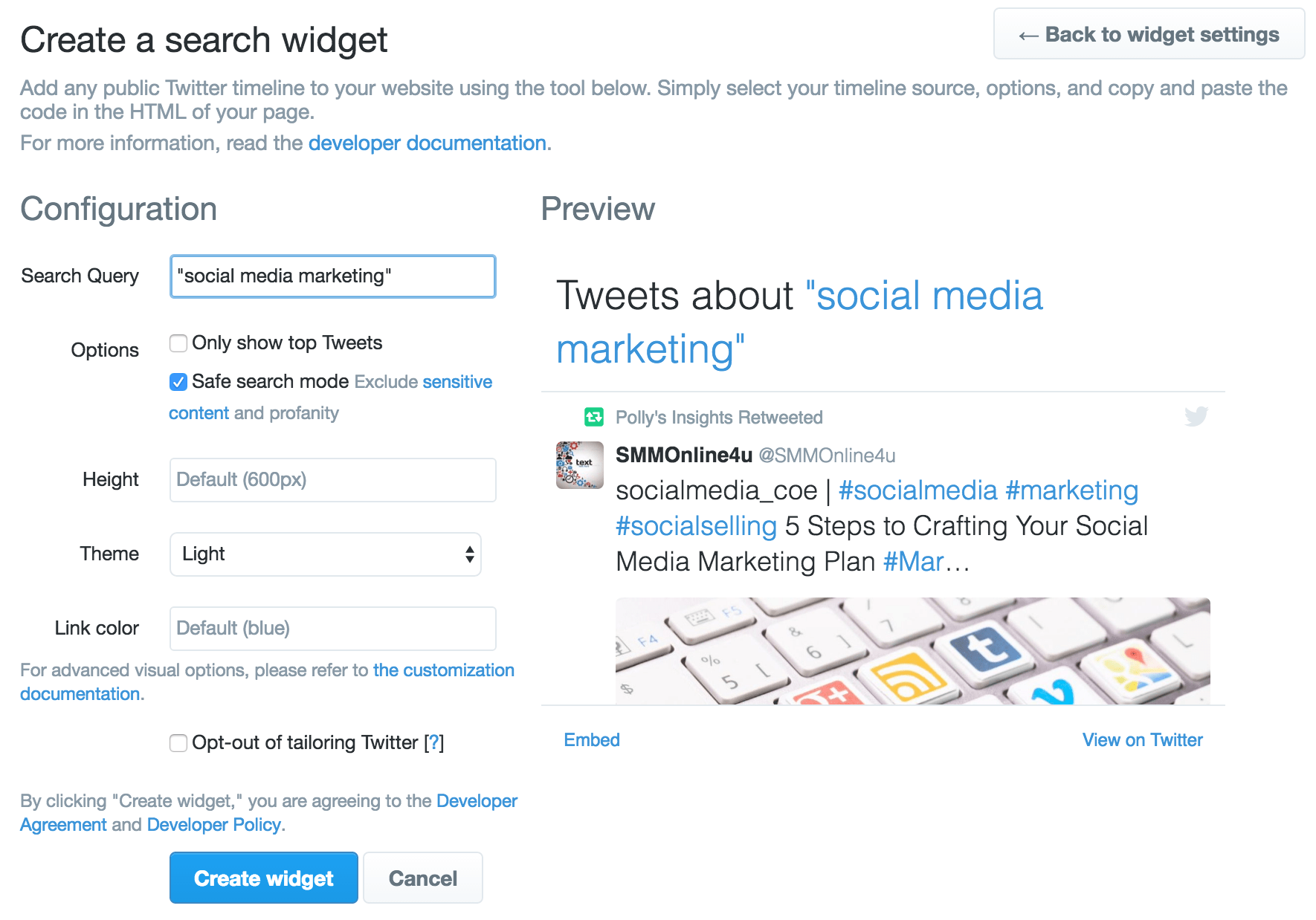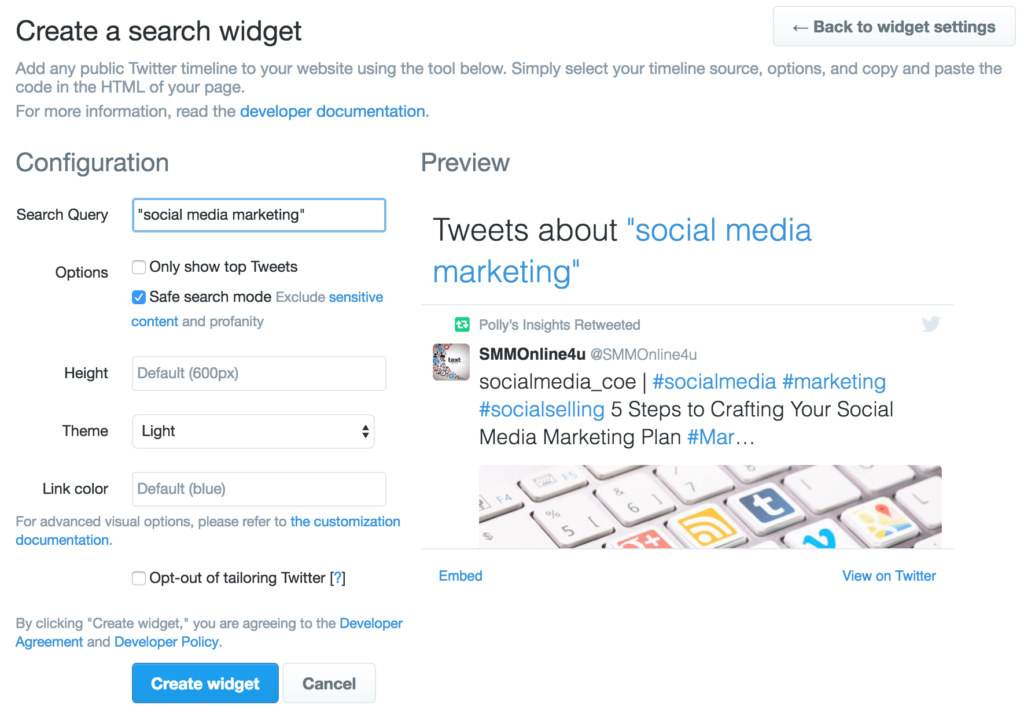 I will leave it to you savvy marketers to think of clever ways to integrate this. Just be careful where and why you place the embed search widget in your site as it may increase page load speed and creates more outbound links to Twitter visitors could bounce to.
These are just a few Twitter search functions I've used. Did I miss any of your favorite Twitter search features? Let me know in the comments below!