Are you using Instagram as thoroughly as you can? Social media managers often overlook these important Instagram features. Make sure you don't!
As a social media marketer, it's been incredible to watch Instagram flourish over the past few years, evolving from a simple (if popular) photosharing app to become one of the most popular social media marketing sites on the market.
Part of its meteoric rise can only be attributed to its commitment to continually advancing the platform, offering new features left and right at a nearly break-neck speed. Every month without fail for the past three years, Instagram has at least announced new features if they didn't also release some.
With all the great features on Instagram, however, it can be easy for social media practitioners and social media agencies alike to miss some.
In this post, we're going to take a look at five major Instagram features that you're forgetting to use, including new and old features alike and how to use them.
1. Interactive Stickers for Instagram Stories
Instagram Stories is a major part of the platform. If you're just doing all you can to simply post a few times a week, you may not be diving deeper into some of the amazing features Stories offers.
That's particularly true for interactive stickers.
Interactive stickers on Instagram Stories aren't anything brand new by now, but some businesses are still unsure of how to use them or what they can do.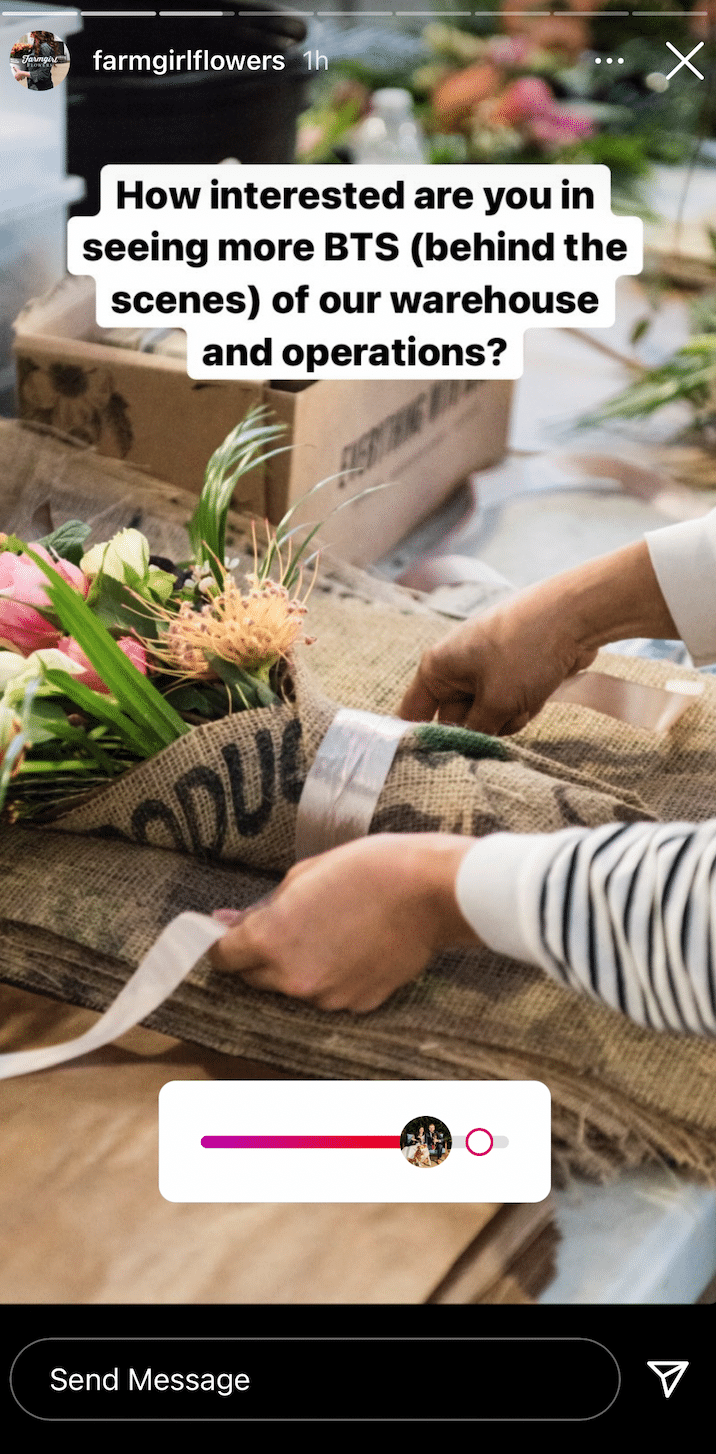 This is a good general breakdown:
Music stickers allow you to add music to your Story users can listen to.
Location stickers are clickable hashtags that take users to a geographical location's search page.
Mention stickers are clickable ways to tag other accounts in your Stories.
Hashtag stickers will take users straight to the page of that particular hashtag.
Donation stickers let users donate directly to a specific organization or cause.
Questions stickers let your audience ask you questions that you can then answer.
Sliding emoji stickers let you ask a question which users can respond to by sliding the emoji of your choice up and down a sliding scale.
Poll stickers allow you to ask a question and give users two answers they can select from.
Quiz stickers are similar to poll stickers, asking a question and giving users two answers, but the idea is to quiz them instead of asking their preference.
The more interactive your Stories are, the better.
Users become more engaged, and you can even generate highly valuable and direct feedback, send them to pages like your branded hashtag with plenty of UGC, or learn more about what they want to know about you.
Helpful content: 10 Useful and Fun Ways to Use Instagram Stickers

2. Action Buttons
Have you noticed that business profiles on Instagram can have new clickable buttons like "Book Appointment" or "Order Food" recently?
Action buttons are essentially CTAs that appear alongside your "Contact Us" or "Shop Now" buttons on your mobile Instagram profile.
If you've ever wondered "what are new Instagram features that would benefit me," this is one to look at.
Action buttons allow you to drive specific off-platform actions on-platform through the use of third-party tools like scheduling software or table management software. Fortunately, they're easy to set up, though you will need subscriptions with those third-party tools.
To start, click to "Edit" your profile. Then find "Action buttons."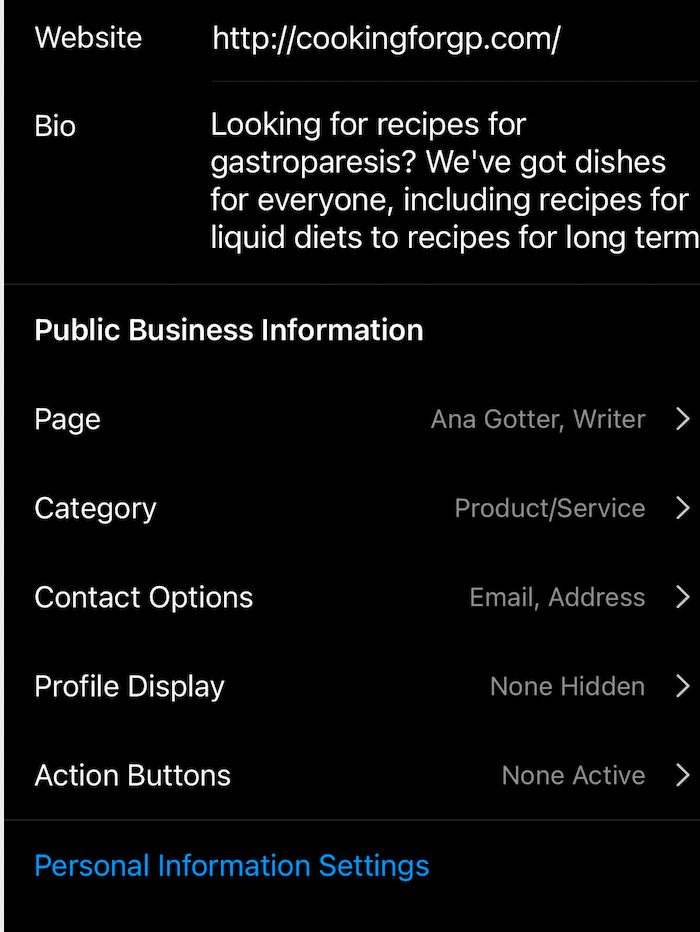 Next, determine which button you'd like to add.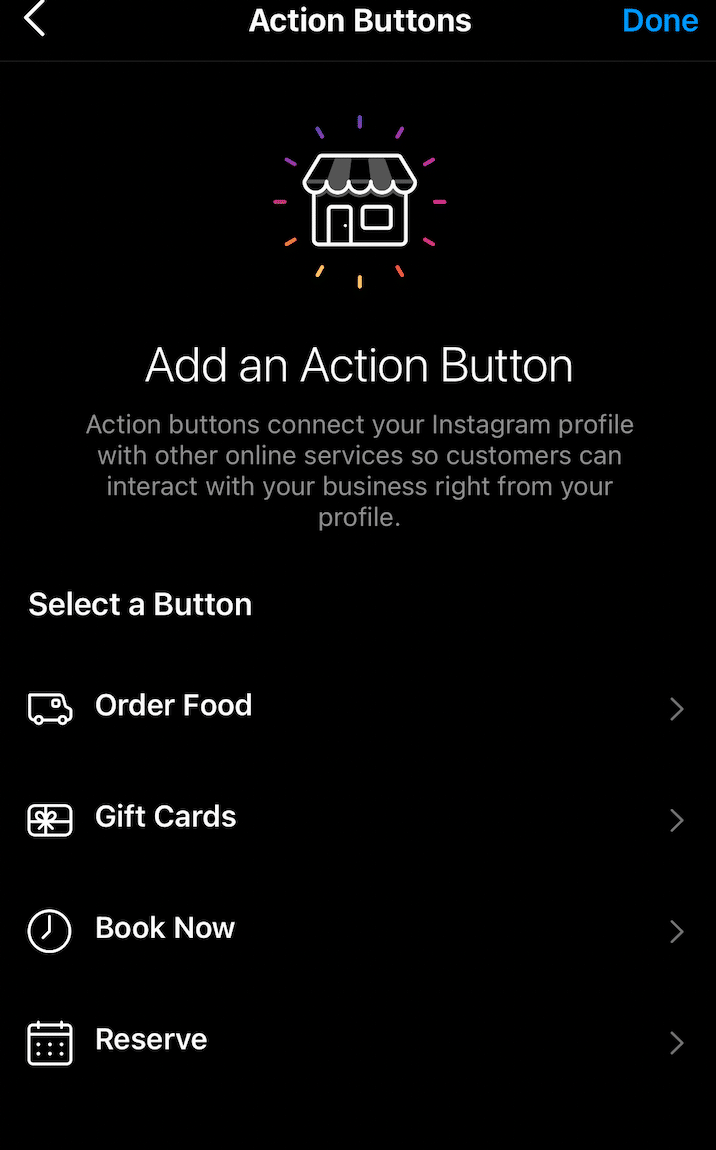 After selecting either "order food," "gift cards," "book now," and "reserve," you'll sync up with the third-party tool you're using.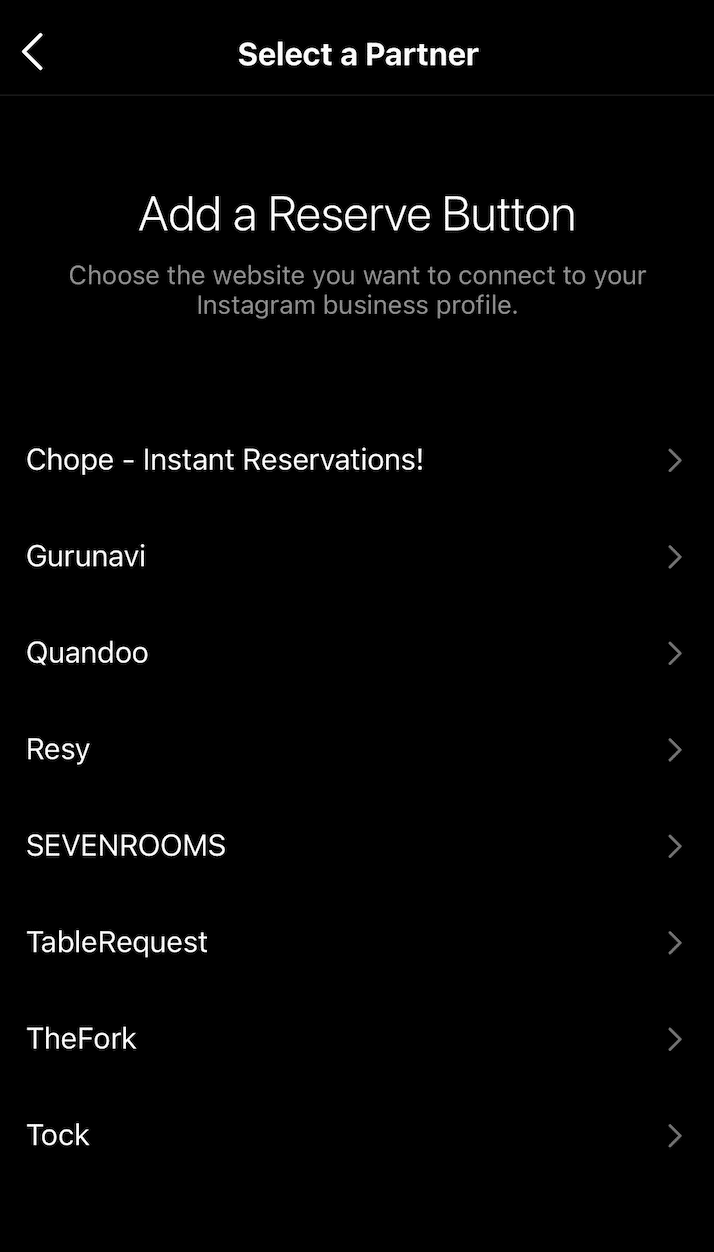 Once linked, this button will now show up on your account for users to interact with.
Helpful content: How to Write Social CTAs That Really Move Your Audience
3. Alt Text on Instagram
Alt text is used to tell both Google and people using assistive technology like screen readers what is happening in an image. It offers context. On a visual platform like Instagram, it ultimately makes a world of difference in whether or not users with sight impairments are able to participate on the platform.
You can add alt text to all of your in-feed posts on Instagram.
To do this, just go to "Advanced settings" on the page you see right before you post.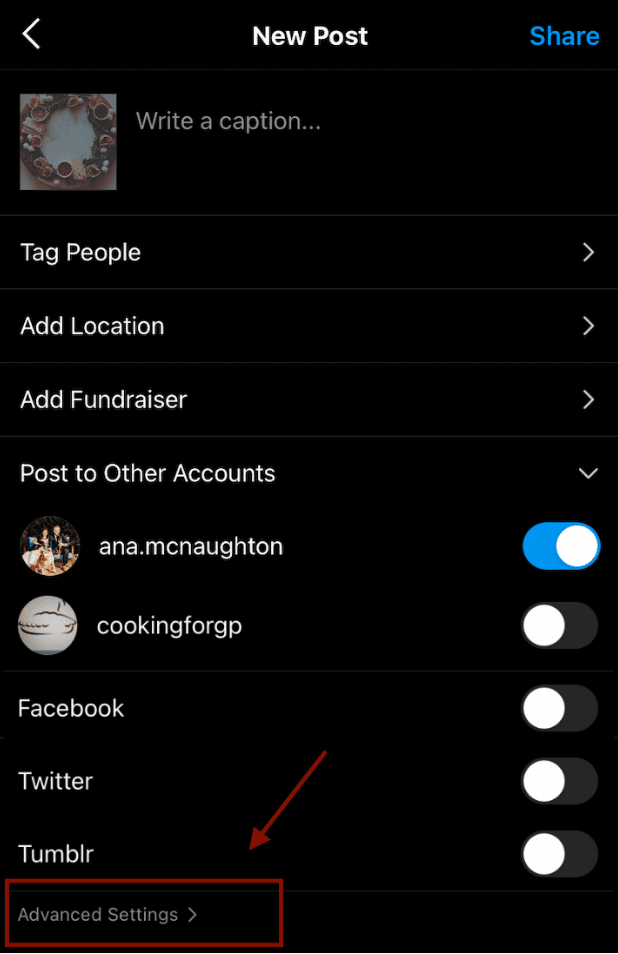 You can then click on "Write Alt Text" under "Accessibility" at the bottom of the page.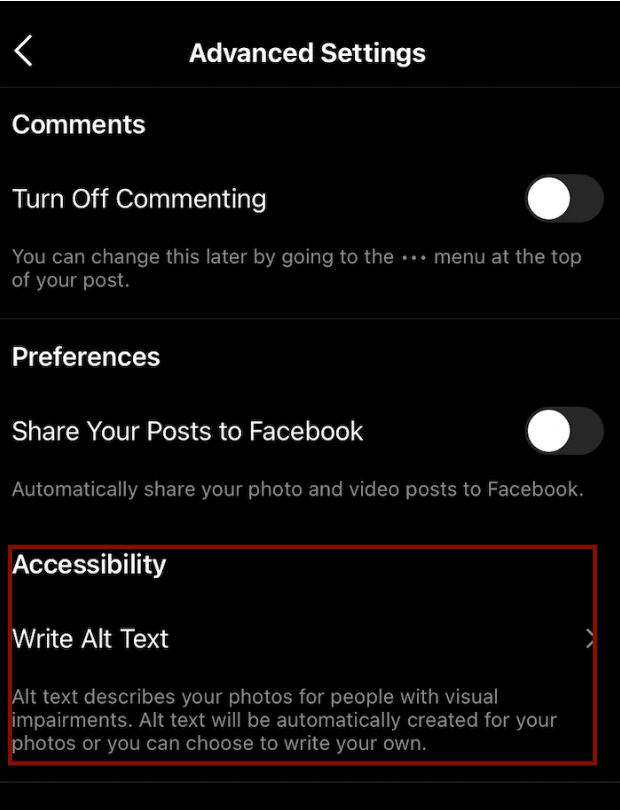 You can also use Agorapulse's scheduling software to add alt text to posts when you're uploading them.
If you're uploading a similar post across multiple platforms or scheduling posts in advance, this can be an enormous timesaver.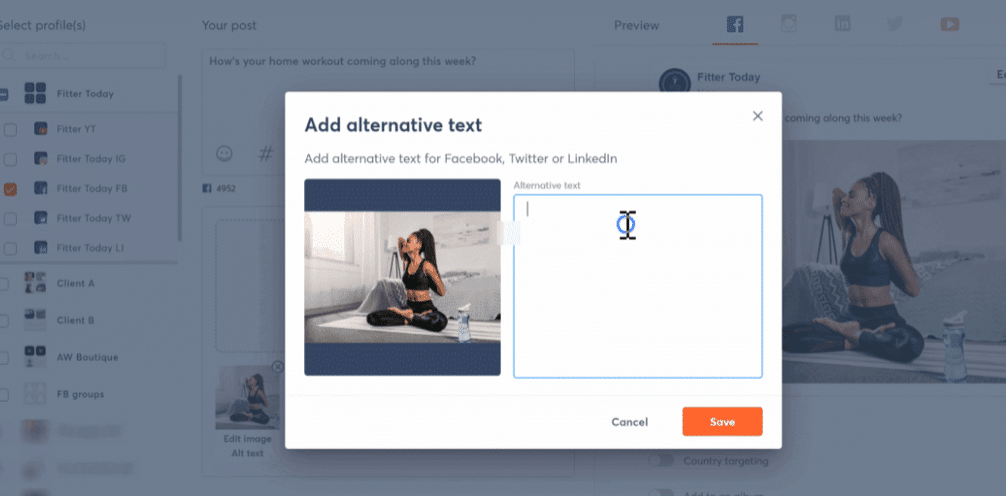 Helpful content: How to Use Alt Text to Optimize Social Images and Win More Visibility
4. "Restrict" Accounts & Other Moderation Features
If you've known that there are moderation features but wondered "how exactly do I use Instagram features for moderation," we've got good news: It's easier than you'd think.
Instagram has several outstanding features that can help you control who is commenting on your content and who can see it.
One solid option is to look at restricting accounts. This allows you to essentially automatically hide everything a user is posting on your content from everyone except you and them. They'll have no idea they've been restricted because they can see the comment, but no one else will. That is, frankly, an excellent asset for both personal and business accounts.
And if you're wondering what a person can see when you restrict them on Instagram, the answer is "everything." It's just that people can't see their contributions.
To restrict someone, go to your Settings and then to the privacy section. Scroll down to find "restricted accounts."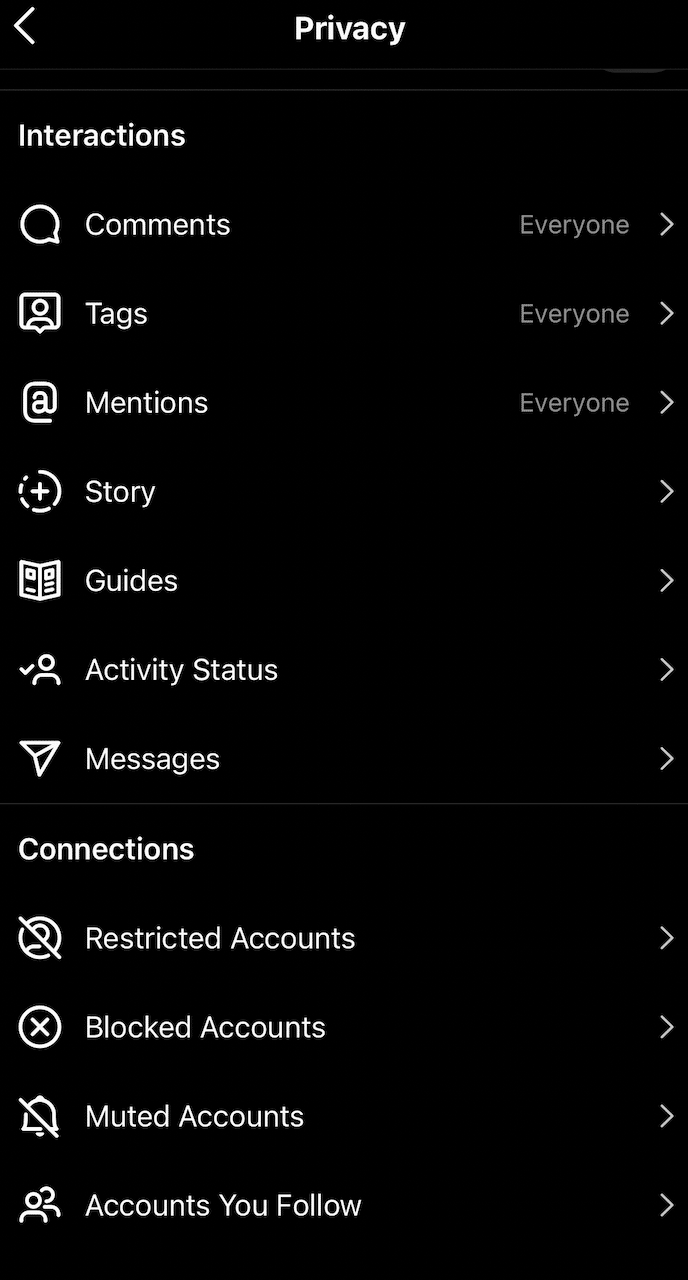 Search for the name of the user that you want to restrict, and select them. Note that if there's anyone who you don't want to access your account or comment at all, period, you can block them outright.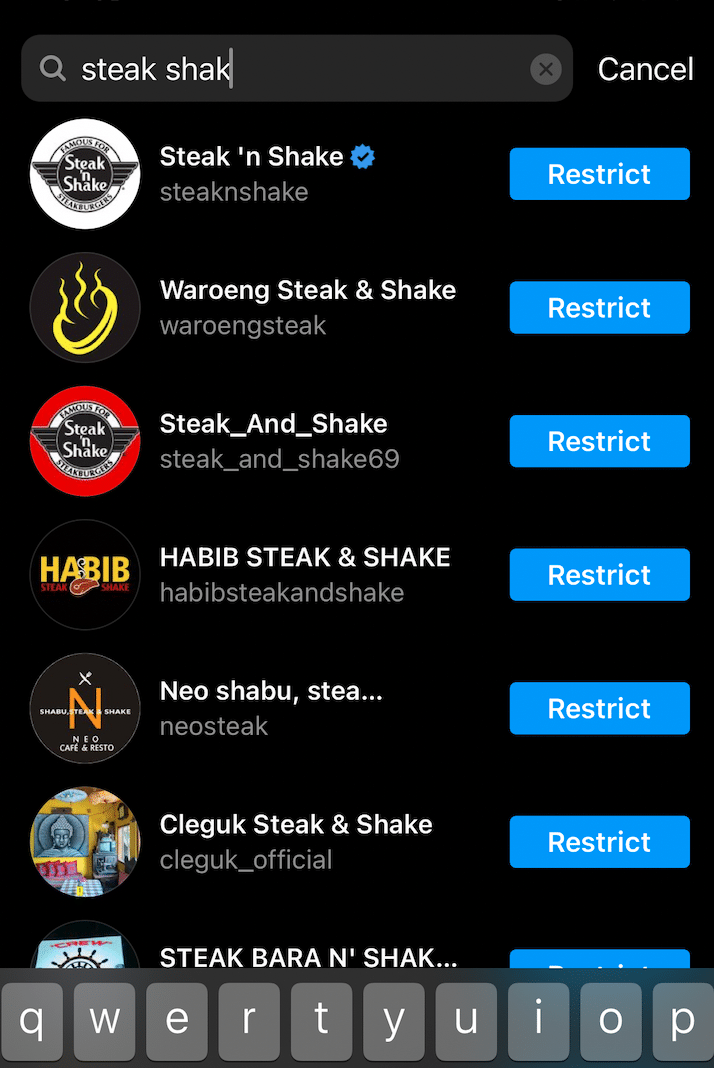 In addition to restrictions, you can also set up comment moderation features to make your job as an agency owner or social media manager a little easier.
Go to "Comments" under the privacy section.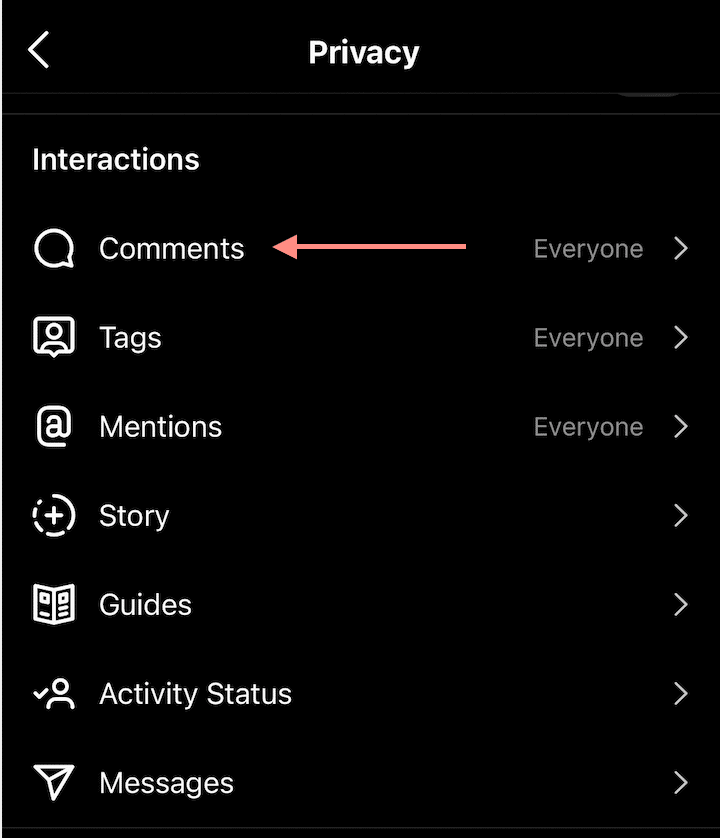 Here, you can choose to allow comments from certain groups of people, to block certain users, and to hide offensive content.
You can use automatic algorithms on Instagram's part to do this, or set up manual filters for specific words. If something sets off the algorithm, the comments will be hidden.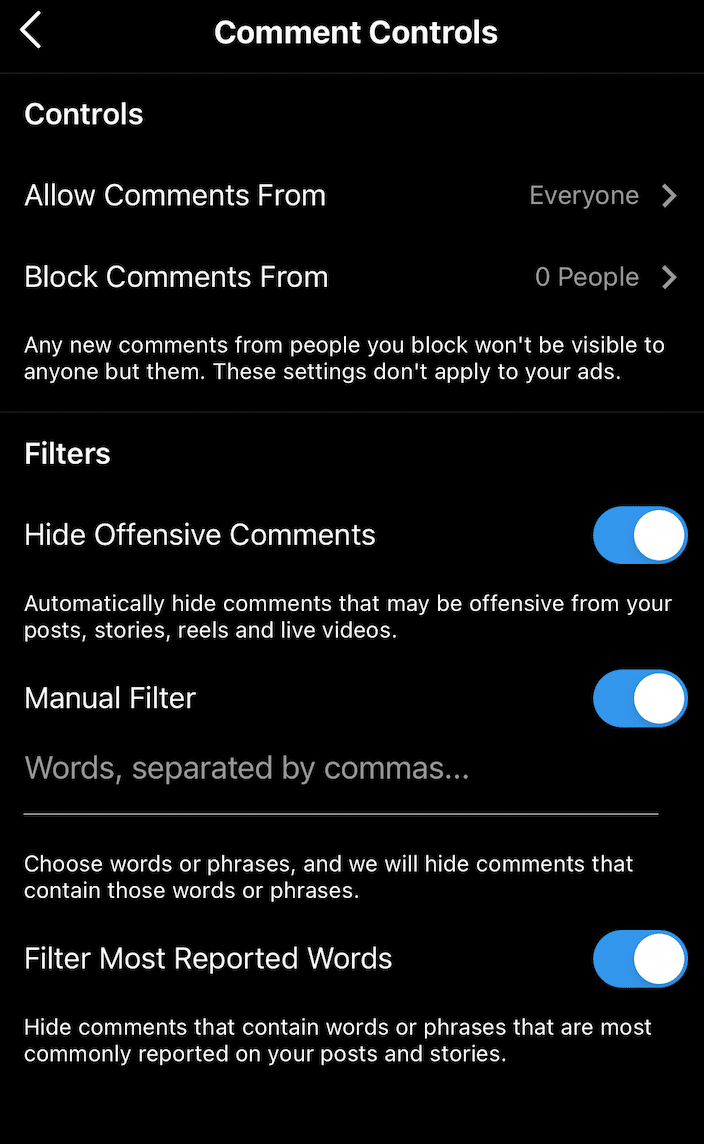 5. Branded Content Tags
Sponsored content isn't uncommon on Instagram, with brands partnering up with other brands or influencers to promote their product. This is excellent, but if you are doing this, you need to flag it with a branded content tag.
This will present a "paid partnership with" tag in your post, tagging the sponsoring account.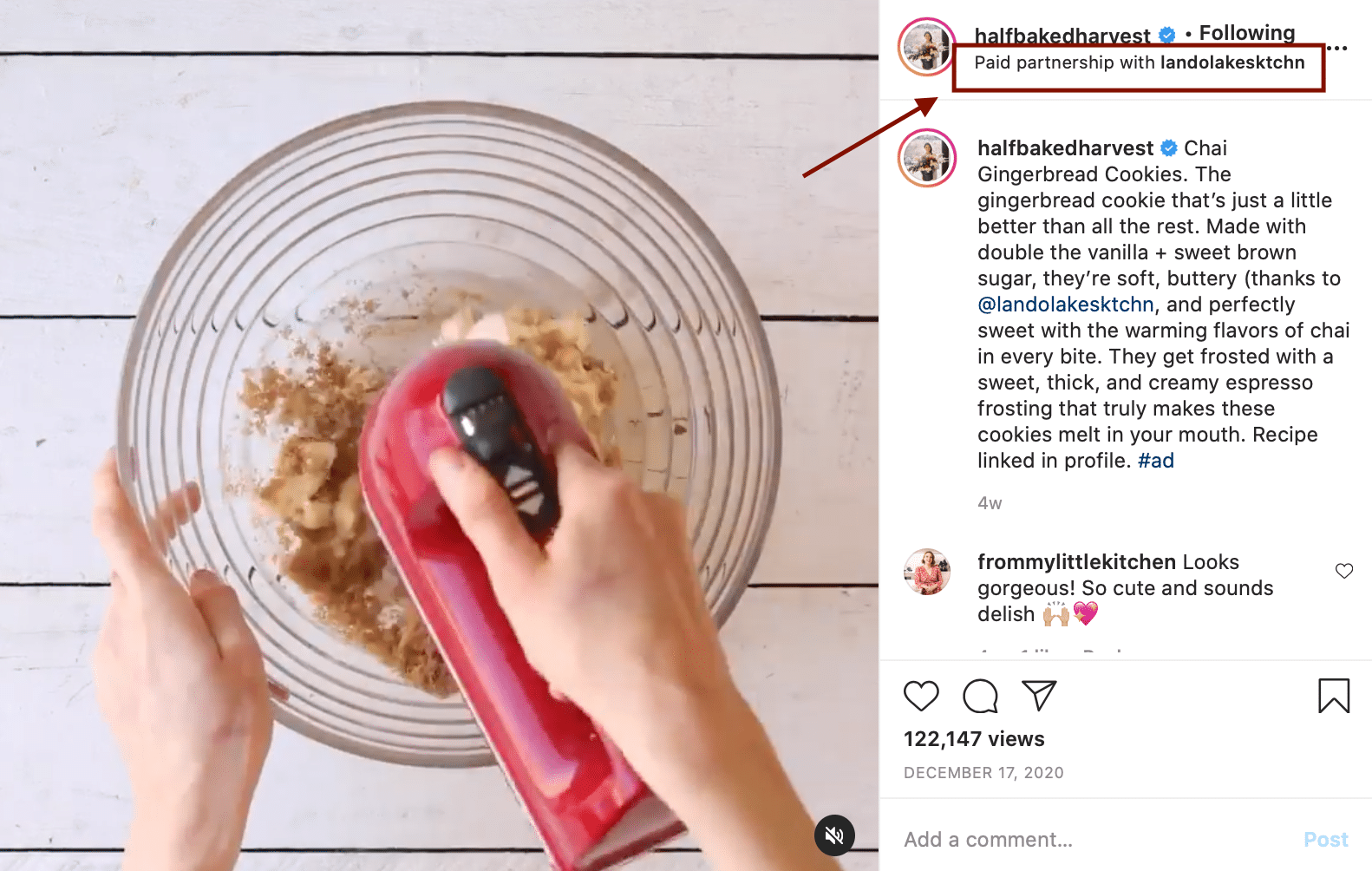 To take advantage of this feature, your partner will link you as a branded partner on Instagram so that you can tag them in this particular type of way.
Once they do, you just need to go to your "advanced settings" when posting and then click "tag a business partner." Tag the account, and post.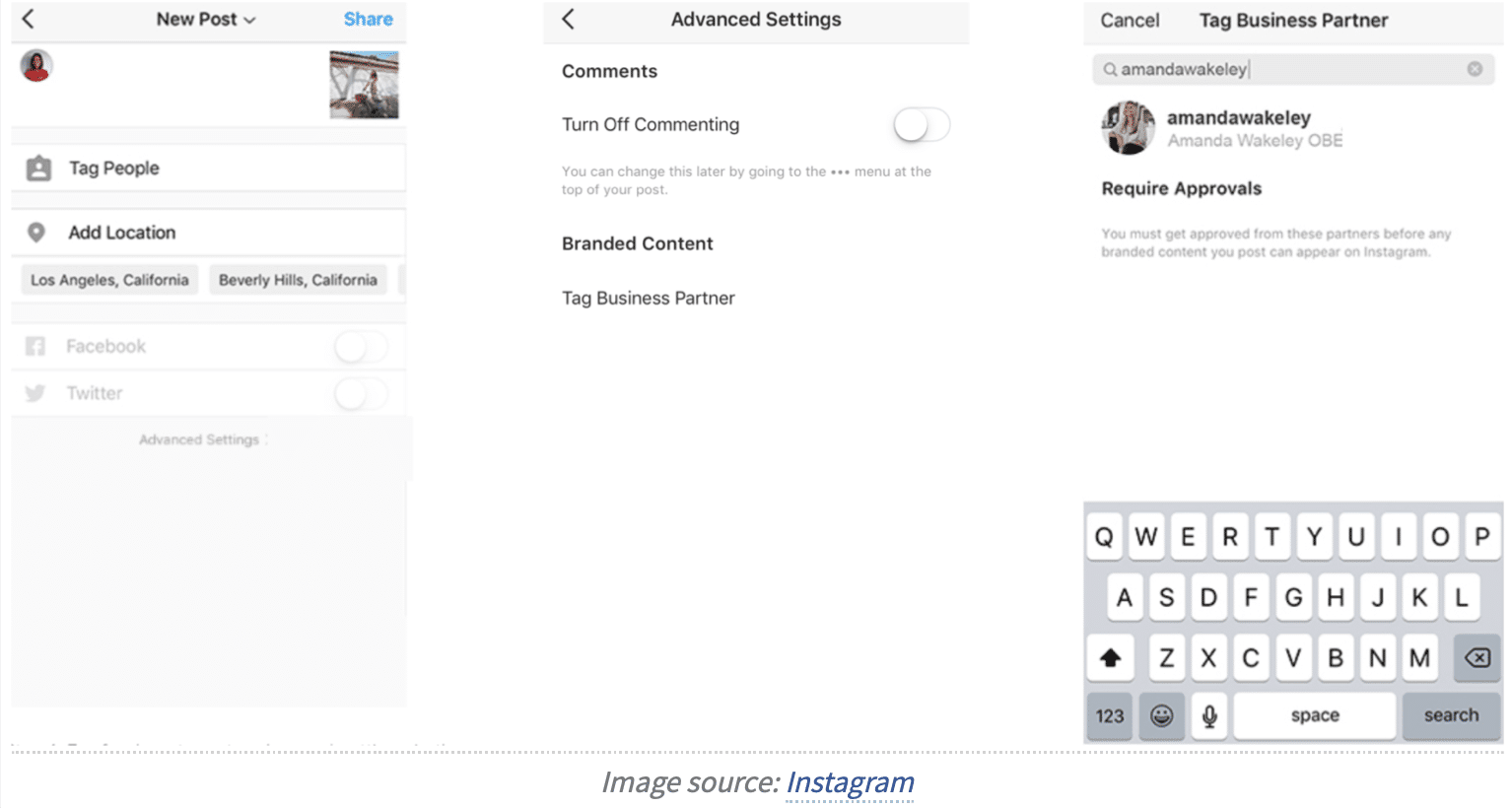 Some accounts may require approval before you can formally tag them, but if they know you'll be posting at a certain time, they'll be ready for it.
Why You May Not See All the Features Discussed Here
If you see Instagram features in this blog post or others that you're excited to use only to pull up the app and not find them, there are a few reasons why this may be the case.
It depends on the individual feature that you're looking for, but any of the following could be the culprit:
You aren't using a business account. Some Instagram features will be exclusive to business or creator accounts, like native analytics, action buttons, and shoppable campaigns.
Your app isn't updated. When brand new features come out, you need to update your app to access them. If you're running an out of date version of the app, that could be the cause.
You're geographically out of reach. New features often emerge in slow rollouts, and those are often limited by geographic reach and/or to users of certain languages. Give it time if this is the case, as the feature will likely be to you eventually.
Final Thoughts
We have a lot of people asking regularly, "What are the new Instagram features I need to know about?"
My answer at least is always: "Well, it depends."
B2B, service-based businesses, for example, may not benefit from the otherwise highly-valuable shoppable features, and some small businesses that don't venture into influencer marketing wouldn't need to worry about branded content tags.
The best features are those that add functionality, automate elements of marketing, or find new ways to help you connect with your audience.
These Instagram features are often underused by social media practitioners and small businesses, but remembering that they're there and making a conscious effort to use them (if needed) can make a world of difference!
Get started on saving time and energy on your own social media management! Check out our free trial of Agorapulse to help you schedule, track, and measure all your social media efforts.