Snapchat feels different than other social media marketing platforms.
As a marketer, I avoided it for as long as possible: why would I possibly want to spend time and money creating content that would only disappear in 24 hours and was difficult to track?
Then I realized that Facebook Ads don't really stay on your timeline forever, and I spend a lot of time and money running those for my clients. And now, there are metrics available to track your Snaps' viewership.
As it turns out, Snapchat can be an incredible marketing tool for businesses as long as they know how to adapt their content to the unique platform.
In this post, we're going to go over all the Snapchat best practices you need to create killer content your audience will love.
Related Post: Social Media Marketing 101
1. Check That Your Audience is On Snapchat
Wondering if Snapchat could really work for you? The one question you need to be able to answer positively is this: is my target audience on Snapchat? If it's not, focus on the other social media platforms. If they are, though, full steam ahead.
Simply put: if your target audience contains Millennials, get on Snapchat immediately. 30% of Millennials use Snapchat daily.
Snapchat's largest demographic is 18-24 year olds at 37% of all users, though 25-34 year olds come in at 26%. And according to Snapchat, about 41% of these combined age groups logs onto the app on any given day. About 70% of Snapchat users identify as female.
Certain countries also have higher rates of Snapchat usage than the US. In Norway, about 50% of all smartphone users have Snapchat; in the UK, it's 25%.
2. Keep Videos Under a Minute
Like copywriting, Snapchat marketing is often more effective when the video clocks in at a shorter time frame. Largely thanks to the disappearing, impermanent content, Snapchat focuses more on brief snapshots of a moment instead of long content. It's more about fast fun than anything else, like Tinder as the online dating equivalent to eHarmony.
Keep your Snaps and stories to a minute or less; any longer, and you'll lose user interest. If you have a longer video that's just so great, share it elsewhere on Facebook or YouTube in its full-length glory and shorten it for Snapchat.
3. Tell Stories with Your Stories
Stories are the Snapchat pictures or videos that you can choose to share with your entire audience, instead of a Snap that you send to individuals. These stories will be displayed on the closest thing Snapchat has to a newsfeed, and users can rewatch them for 24 hours. If it sounds a lot like Instagram Stories, it should (but Snapchat did it first).
The point of this tip: use traditional storytelling methods. Connect the stories that you have on any single day. Show multiple different areas at an event, upload interviews in multiple stages, and keep users on edge when advertising a new product or promo code that will come later in the day. These stories keep users engaged continually, instead of losing them in a too-long video.
It's also important to remember that we don't have captions, or tagging, or anything else that allows us to explain the image we're sharing—we only have the text we add to the snap. So make your captions as informative as possible.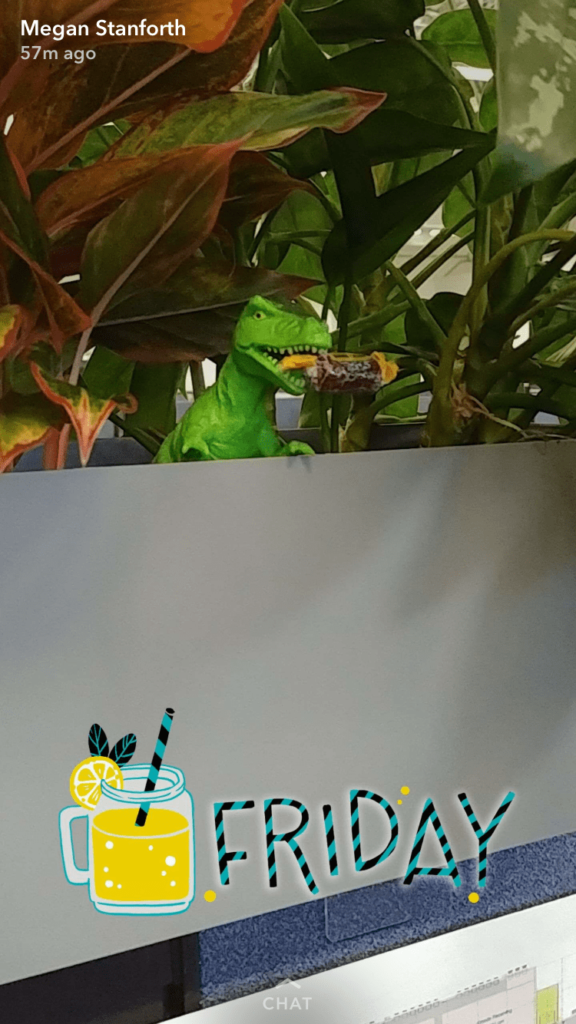 4. Use Snapchat Memories
I was REALLY happy when Snapchat Memories was finally a thing. Now, you can upload images and videos that you've already taken to create Snaps and stories, instead of needing to shoot the content right away.
This means that you can upload content that you've edited outside the app, including the additions of branded logos and content. While your images should still feel like they've been snapped with an iPhone instead of a $5,000 camera (a big difference from Instagram), a little editing never hurt. This is especially true for videos, which can now be edited and modified more effectively.
To use images or videos taken in the past, you can click on the small circle (which will likely have a tiny picture in it) just underneath the main button you'll use to take pictures in the app.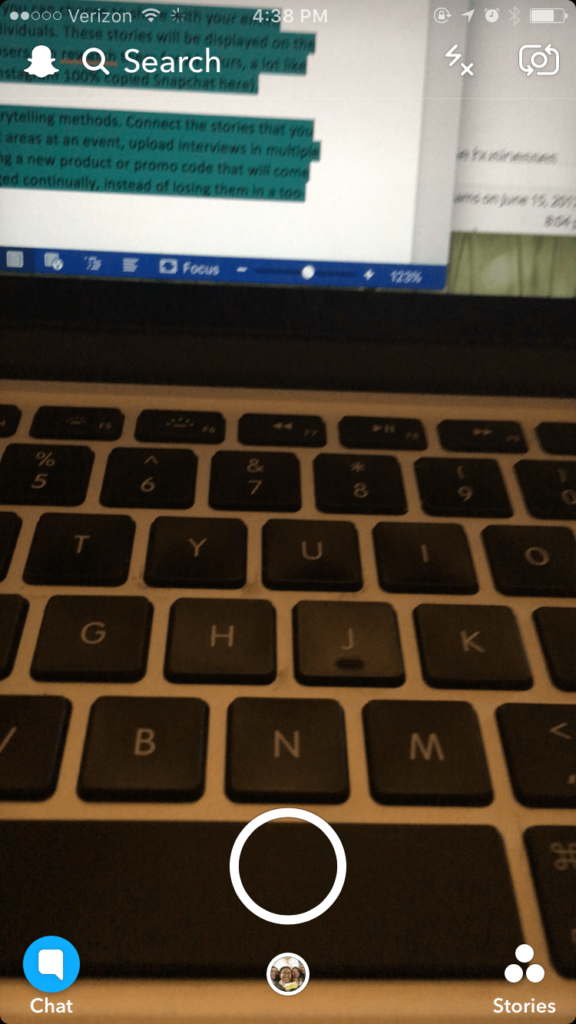 Once there, you can upload content into Snapchat. You can edit it like any other pictures you'd take within the app, and it'll be shown as regular Snaps or stories to your followers.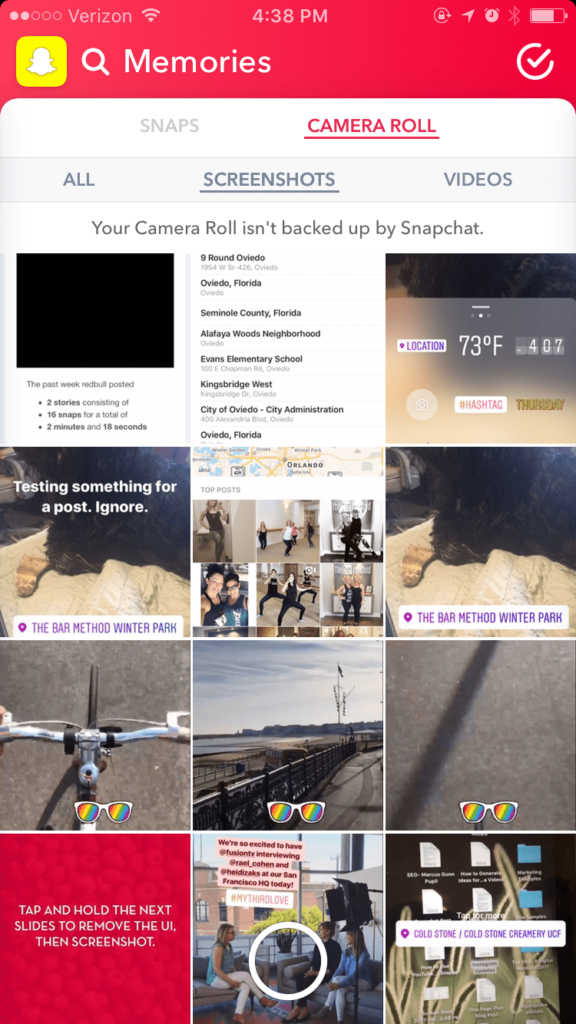 5. Track Your Metrics
Snapchat marketing is difficult to track, which is a nightmare for marketers. It's one of the reasons I'm not personally a huge fan of the platform (though I fully acknowledge its necessity). There's no Snapchat version of Facebook Insights or Twitter Analytics for Snapchat, after all.
To get the data from your story, you need to tap on it after it's been viewed. You'll be able to see how many views it's had (the number for which will appear next to the eye symbol), and number of screenshots taken right next to it. You can manually track this data over time.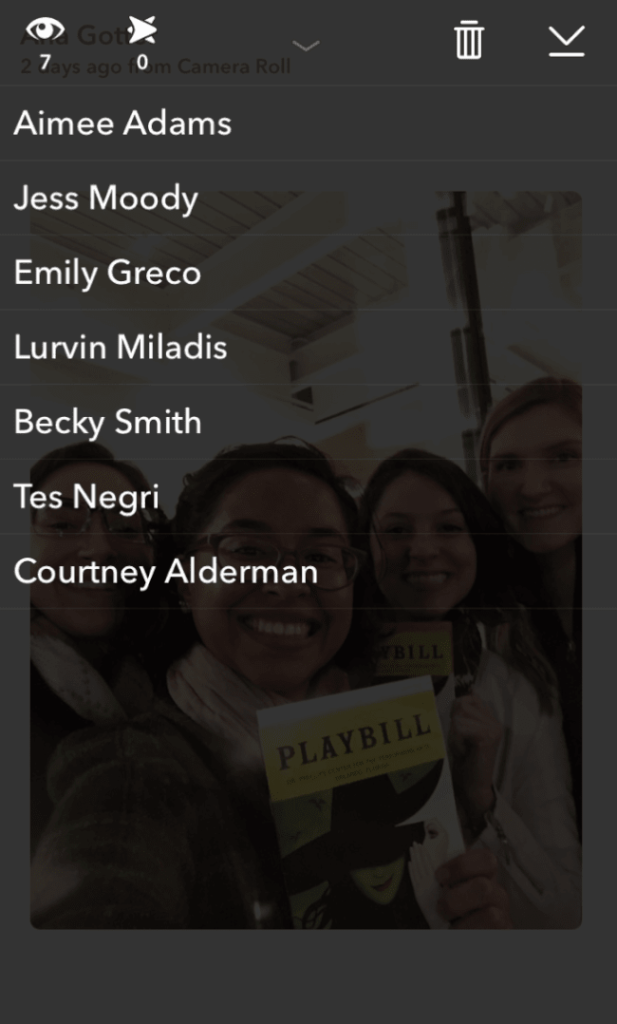 If you want to automate the process and make it a lot easier, you can use Snaplytics analytics software. As for as Snapchat goes, it's an incredible tool. They'll show you all the data on every story you've had in a certain time frame. Even better, they'll also show you the data on your competitors.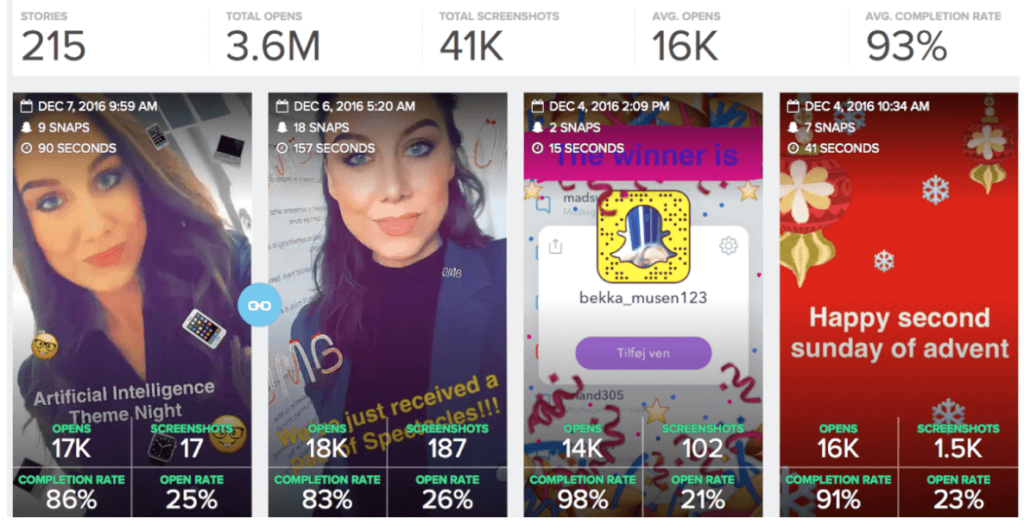 6. Don't Just Snap a Picture
That's what Instagram is for. Snapchat is fun and quirky, and since there are no captions, you should use Snapchat's in-app editing/add-on tools to adapt your content to the platform. Yes, that means you have to use the filters, drawing tools, and emojis. You're a business, but you still want your content to fit into the platform.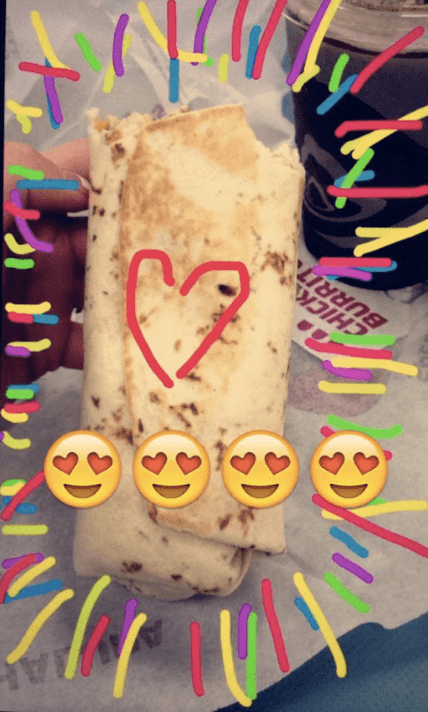 I have embraced the necessity for Snapchat, particularly for the businesses whose audience is active on the platform. While it may not be my favorite platform as a user, I have friends who are nearly addicted to it.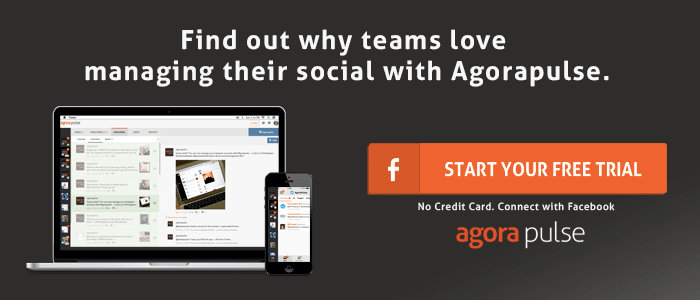 Snapchat's daily users are loyal to the platform, so if you're able to connect with them here, great! You'll likely have an easier time getting their attention, too, since there aren't as many brands on the platform as other social media sites, keeping competition low.
Combined with our list of Snapchat best practices, this can mean big results, and that's always work investing in.
What do you think? Do you use Snapchat marketing as part of your overall strategy? Which best practices have you used? Leave us a comment and let us know what you think!