The following post was written by Anastasia Melet of wave.video.
Video is an incredibly powerful way to connect with your audience on social media – but the format in and of itself is not necessarily the "magic bullet" you've been looking for. To truly raise awareness, increase customer engagement and broaden your audience in the ways that you're aiming for, there are a few key things we suggest that you always keep in mind.
1. Design for Mobile First
From the moment of conception, you need to be thinking about your video in terms of mobile devices first, everything else second. Not only are most people going to wind up viewing your video on a mobile phone anyway, but there are a lot of social media platforms like Snapchat that are ONLY mobile networks. With that in mind, focus on creating square videos (in the case of something like Instagram) and portrait videos for best results.
2. "Brevity Is the Soul of Wit"
Never forget that the short-form, biteable, snackable format is what currently and will always work best on social media. A five, 10 or 15 second video will ALWAYS outperform one that is ten minutes long because most people will actually watch it through to the end. As an added bonus, these types of short form videos are also easier to reconfigure into ads later on.
Damon and Jo, two travel bloggers, keep all their videos on their Damn Millennials Facebook series under two minutes in length.
3. Refer to the Specs of Your Platform
Speaking about video ads for social, it sometimes may not be easy to keep in mind all video specs as different social media platforms allow different video length. Here's a summary that you'll likely want to keep that in mind when creating videos for different platforms:

4. Design with the Sound Off
As part of your efforts to think about the mobile platform first, ALWAYS design videos that can be fully understood and enjoyed with the sound off. Use text overlays to convey important points and always use titles, captions and similar techniques so that people know what is going on.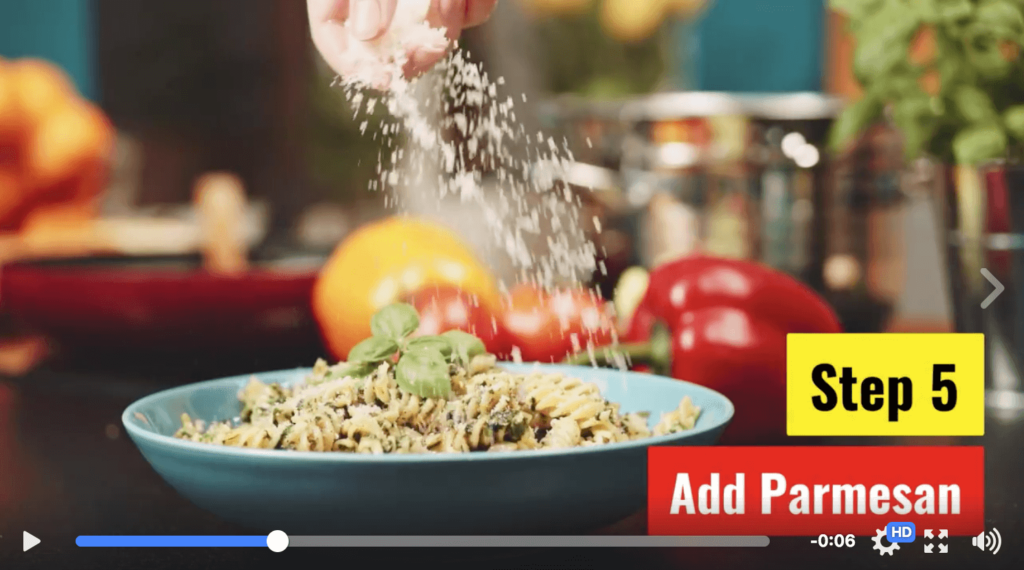 5. If You're Not Creating Live Videos, Start Now
Finally, one of the absolute best ways to improve your social video marketing involves creating live videos as soon as possible. Live videos are great because people are immediately notified as soon as your live video session begin.
You can record live videos on mobile, on a desktop computer, or use third-party applications like Wirecast. These apps also give you the opportunity to create a video and then broadcast it as if it were live.
As a note, however — so that people don't feel like they're being tricked by watching prerecorded videos that you insist are live — try to combine live and prerecorded content. You'll have more control and you'll come off as more authentic to your audience at the same time.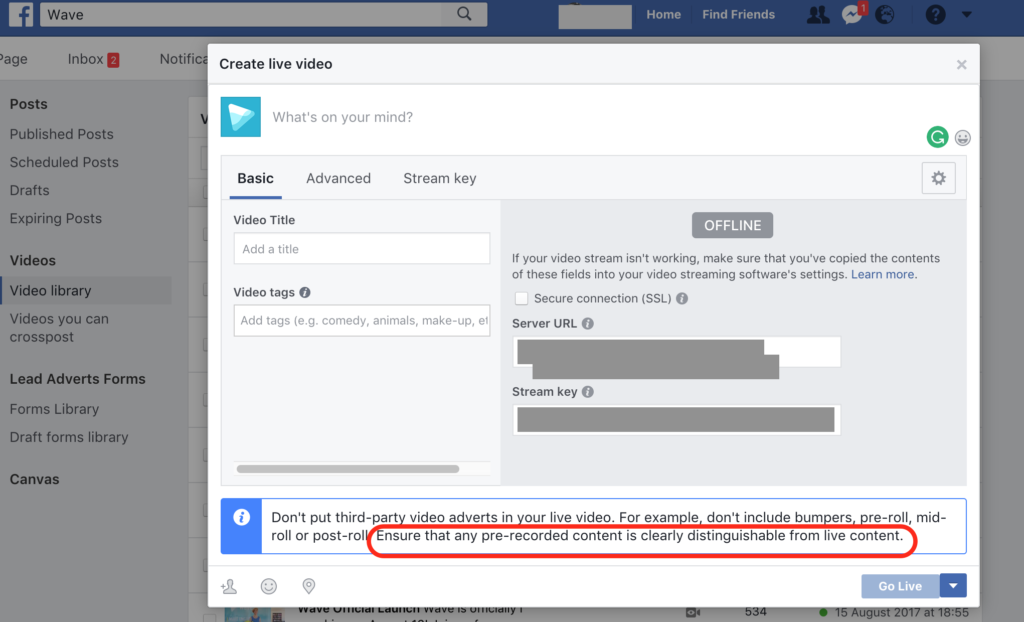 Want to Master the Art of Social Video?
wave.video is proud to announce the world's premier social media video challenge which will allow you to improve your video marketing skills in seven days and win amazing prizes.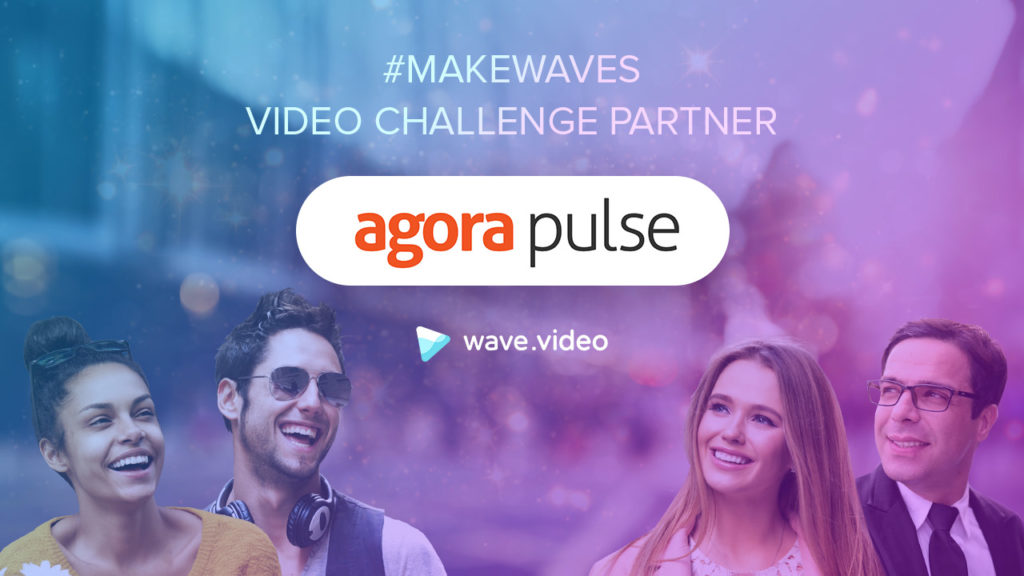 Every day Peg Fitzpatrick will post a video explaining how to make a perfect social video. Each day will focus on a different channel. Based on Peg's recommendations, the challenge participants will need to create and post a video on the social platform of the day using the contest hashtag #MakeWaves.
A panel of renowned judges will pick seven daily winners who will receive amazing prizes (including a subscription to Agorapulse!). At the end of the contest, Guy Kawasaki will announce three top prize winners.
We would love to encourage you to participate in the challenge. More details and a link to pre-register here.
What are your top tips that help you create high-performance videos for social? Please share them in the comments!