Just last week I walked around Harvard Square (Cambridge, USA) while talking with my Instagram followers on an Instagram Live video. It's both terrifying and exciting to start a live video—when you go live you can't edit, modify, cut scenes… it's just you and your audience together, experiencing the moment.
How can you use terrifying-yet-exciting Instagram Live video for your business? Let me share a few ideas with you.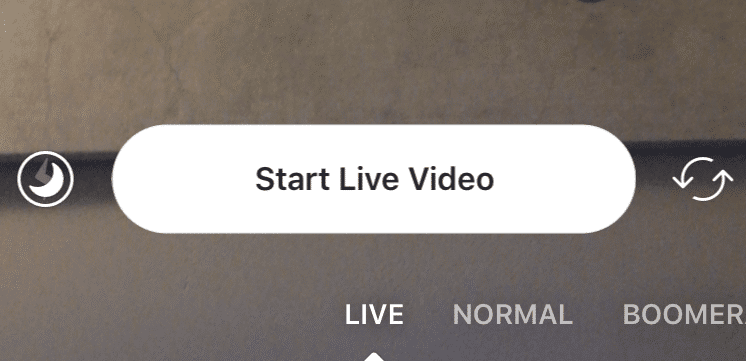 Cater to the extremes: loyal customers and remote strangers
My first tip is to focus on the extremes. This is a concept that I learned from a few people at IDEO, called "Extremes and Mainstreams." If you figure out what the extremes in your audience like, you will likely find what works for the majority as well.
There are different ways to think about extremes. For example, your most loyal customers might be looking for different type of content (like advanced tips) than your first-time prospectives who might want to learn the basics of the product. If you can make the video interesting for both, then chances are the mainstream viewers in your audience will also enjoy it.
When a close friend or regular customer shows up as a viewer on your Instagram Live video, make sure to give that friend or customer a shoutout and ask a question that proves your connection, like, "Hey Marta! How's your goldfish doing?" It makes that person feel special and lets everyone else know you're a real person with real friends and customers you care about. It humanizes you and also lets people see how well you treat your customers.
You could even mention a product, e.g., "Marta, I was just thinking about you the other day because we just got another set of floral napkins in the store and I know you love florals." It's a great way to mention a product, but make it personal. Everyone is listening in on the exchange.
As a good businessperson, you also love making new friends and bringing in new customers. So, it's just as important to show attention to the Instagram followers you don't know who pop onto your Instagram Live video. You'll want to engage them in the conversation. If you sell jewelry, you might greet new people with, "Hi Sam, Jana, and Louis! Welcome! What's your favorite gem? Comment and I'll show everyone an item with your favorite gem on it."
Promote your Instagram Live video before you broadcast
This is a tip that experts give for using live video on any platform. Live video is not just another form of content; I would also classify it as an event. Therefore, you'll want to promote it as an event. The reason this is even more important for Instagram Live than it is for any other platform is because of its ephemeral nature. One major difference between Instagram Live and Facebook Live is the fact that Instagram Live videos disappear once your broadcast is over, but Facebook Live videos get saved to your page. If you don't promote a Facebook Live video, that's ok, you can promote it after the fact for people to watch. With Instagram Live, your followers have one shot to join, so promotion is paramount.
In this example, woodworking company Sons of Sawdust alerted its Facebook fans to its upcoming Instagram Live video.
Post a day or two before about your broadcast and when you plan to start the live video. Your loyal customers will pencil it in their calendar. Others will still happen upon it by chance. Post about it to your social media profiles on other platforms and link to your Instagram profile URL. If you work with other companies or individuals, ask them to post about your upcoming live video on their profiles and to tag your username in the photo.
Give early access to something… a coupon code, an announcement, a piece of advice
Reward viewers so they know that every time you do a live video it is worth the full attention. For example, give them early access to a coupon code. Or announce something before it goes live on your website. Or give a piece of advice for free that they would otherwise have to pay you for. This type of reward incentivizes users to come back to future videos. Everything you do should give value to those who engage with you.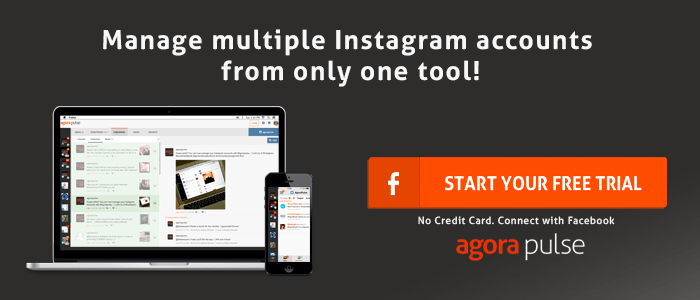 Treat it like a kick-off meeting
Instagram Live video can be really great for engaging people at a level deeper than a static post comment. When people are engaging with you live, they aren't as distanced from you as they are through your static content and they have the opportunity to ask you questions in real time. When people are more engaged, it takes more of their attention.
If you're in the services industry, you and your employees are your business. People need to meet you, trust you, and know they can work with you before they hire your company for its services. Often, designers, developers, photographers, and more have kick-off or intro meetings with their prospective clients to build that face-to-face relationship. Instagram Live video lets more people interact with you virtually face-to-face (rather than through a website or catalog), and acts as a sort of intro meeting. You build trust with more people at once, and more people might feel comfortable using your services.
While social media can be quite personal, usually more personal than a website or catalog, live video can be the most personal of the social media content types. People don't just see what you create, they see you, or your hands working on something, or they at least see what you are seeing as you point your phone's camera at an interesting scene. It's just more real. If you are in the relationship business, this type of interaction can be crucial to growing your business.
Have you started using Instagram Live for your business? Share your experiences with me! Comment and tell me what has worked for you.