Are you monitoring Twitter for new leads? You should be! There's a wealth of prospects looking for your products and services on social networks, and, unlike Facebook, all Twitter content is public.
There are many ways to go about it, and we don't want you to get stuck in the mire, so here are the 10 most effective approaches to winning new business as a Twitter monitor for your brand.
1. Search and monitor a basic keyword phrase
First, look for phrases that describe the pain points your product or service solves. For example, a local plumber can do well monitoring "clogged drain".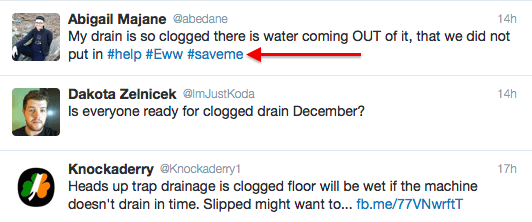 Bingo!
2. Monitor multiple keyword phrases
Now that you've got a good start, how many different ways can you describe a customers' pain points?
Continuing the example above, we can add "clogged pipe", "clogged sink", "clogged toilet bowl", to our list of phrases to monitor.
3. Refine your search keywords
If you're still unable to find enough relevant tweets from potential customers expressing their needs, you can refine the keywords that you're looking for.
Try to think in your customers' language – how would they express their frustration?
Here are a couple of examples: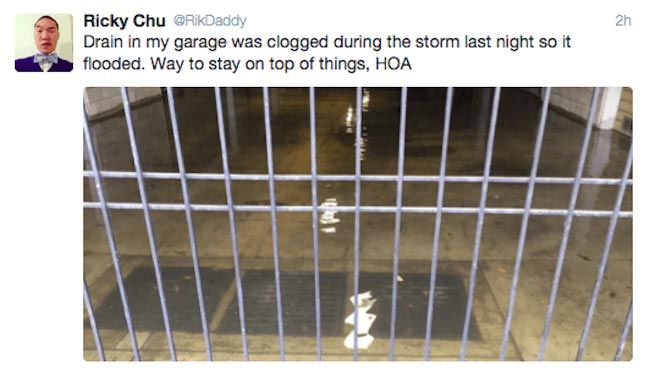 I might start noticing words like "flooded".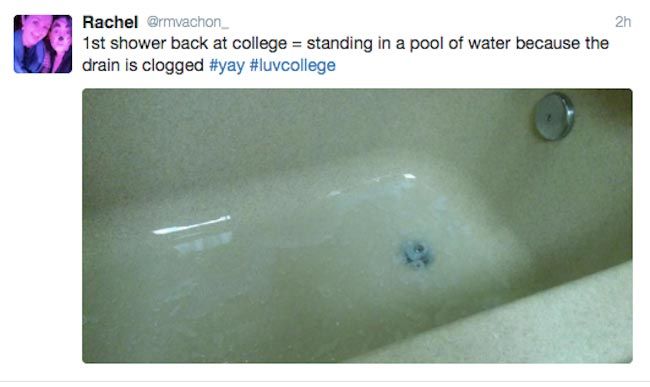 And "standing in a pool of water".

And "taking the drain apart".
4. Save time. Use an app.
Once you're locked in on a good list of keywords and phrases expressing a need for your products or services, let an app do the hard work and keep you on top when relevant tweets pop up.
If you prefer a dashboard that will also deliver an email of all relevant tweets delivered to your inbox everyday (like Google Alerts), then you should definitely give Agorapulse's Twitter management tool a try. Setting up Twitter monitoring alerts is simple: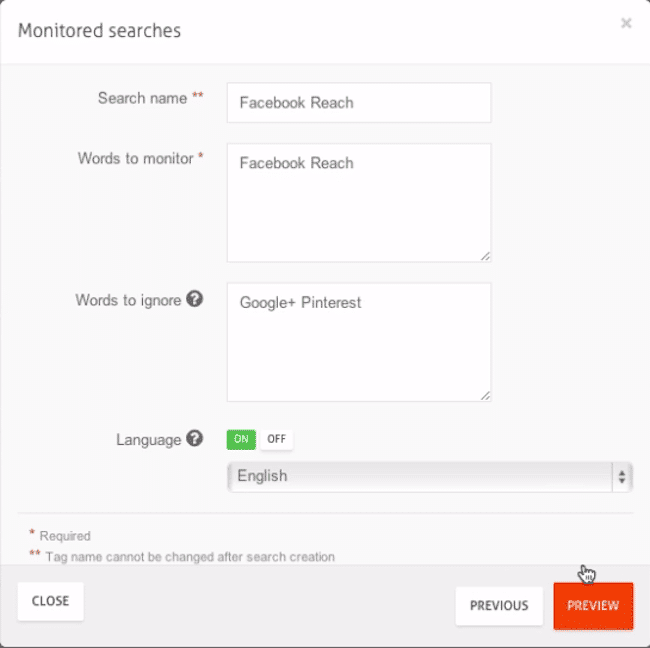 o
Give your search a name and enter the specific keyword phrases you'd like to monitor
o
Choose keywords that you want to ignore so that the daily report doesn't include the irrelevant stuff.
o
Click on the "Preview" button on the bottom right to see if the results that turn up match what you're looking for. If yes, then you can complete the setup process
You can see more details here Agorapulse Twitter monitoring.
If you don't need alerts delivered into your inbox you can give Tweetdeck a try.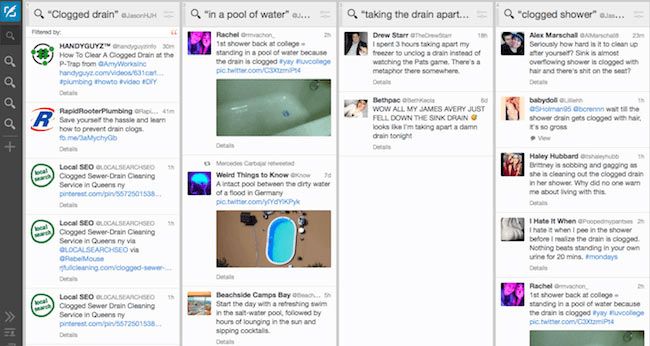 5. Offer to help
Having found tweets from potential customers in distress who need your products or services – what do you do? Go for the immediate sale? It might work, and I'd say that depends on 3 major factors:
o
How urgent the issue is
o
o
How trustworthy you come across at the first impression
If the issue is urgent, they might be more inclined to accept your offer right away. If your social media presence gives them the confidence they need to trust you, they might take the leap of faith and make an immediate purchase. If your fix costs the right portion of their income, they'll likely be ready to pay for your product or service.
But what are the odds that all three options are favorable towards you? What might be a better solution?
Consider reaching out to them and offering help. Offering to help is different from trying to sell. Some might say that offering to help is the new type of selling – otherwise called social selling.
It doesn't mean that you'll be offering solutions that don't work. If you know that the customer's drainage system is made of porcelain, you can advise them against pouring boiling water into the drain, thereby worsening their situation. If you don't know- make your advice pointed, such as telling them to avoid pouring boiling water in case the system is porcelain and has cracked under the heat.
Here are two other reasons to offer to help:
1. Build trust and relationships
Would you buy from a complete stranger or a completely new brand? Maybe. But, are you more likely to buy from a person or a brand you already know and trust? Likely. So if your initial contact is not to sell but to offer assistance, you're more likely to get to know someone and gain their trust. They'll by much more likely to buy from you next time.
2. Think long term: first impressions, word-of-mouth referrals.
This is the thought process a Twitter monitor must have to win at social marketing. Many of the quick solutions available online are not long-lasting ones. In the case of the clogged drain, even after the drainage system works, even after you provide them with a quick and viable solution such as using baking soda to unclog the drain, there might be problems with the drain again in the near future which are not solvable with DIY techniques. That's when these people will remember you for being there for them when they faced a similar situation before – and guess who they will go to for help? You.
Even if their drain works fine ever after, they might have friends who'll face similar problems that cannot be resolved by the simple DIY solution. But, guess who they will remember to come to for professional help? You!
6. Monitor and cultivate happy customers
Another way to monitor Twitter and win new business is to keep the focus on your existing customers. Happy customers make the best mouthpieces for any business. So if you spot one, here's a couple of things you can do (do it all if possible!):
o
Thank them for trusting you and getting the word out
o
o
Let them know that you have an online resource (DIY) they (or their friends) might find helpful
o
Let them in on your latest news, such as the launch of a new product line. Give them early access and ask for reviews
o
Once in a while, show appreciation for your customers-cum-ambassadors (people who create the most effective form of word-of-mouth marketing) and amplify the positive feelings they have about your brand. Let them talk even more about you with their friends and social network. Instead of providing a lucrative prize only one ambassador may enjoy, think about benefiting your brand ambassadors as a group. Something of a surprise may be welcome too – how about first access to samples of your new product? A thank-you retreat for your customers? Cash vouchers for your services?
There are so many things you can do to engage with a happy group of customers. I bet you have a few more ideas already. How many more can you think of?
7. Monitor bad reviews and angry customers
Just as happy customers are your most effective mouthpiece in growing your business, the reverse is also true in destroying what you have built. So, it's definitely important to pay attention to angry customers.
There are plenty of stories online about companies that have successfully turned angry customers into loyal customers. Yes, it is certainly doable, and it doesn't have to cost too much in resources to do it.
Some agencies advise their clients and businesses to ignore bad reviews, as they're afraid that your responses will fan the fire and cause it to escalate when it could have gone unnoticed.
But the value of resolving issues with your customers publicly can be immensely fruitful and these disgruntled souls often turn into the biggest positive mouthpieces for your business.
In general, when you come across bad reviews and feedback, especially from angry customers, you can do a few things to manage their emotions and improve the situation:
o
Make them feel heard, not ignored.
o
Do all that you can to delight your customer. Don't do it at too much expense, but if you can show that you went out of your way to resolve an issue, your customers will be delighted.
o
Provide excellent customer service even if the customer insists on a refund.
o
Nip the problem in the bud and let your customers know when it is resolved.
In fact, one of my clients did such a great job on her Facebook page (albeit not Twitter, but definitely still relevant) that she managed to turn things around and got angry fans to rave about her response instead.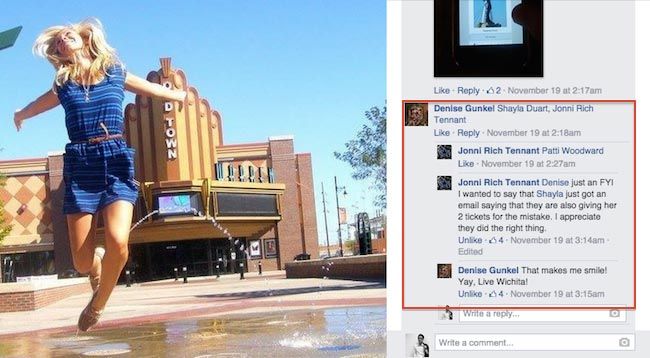 Basically, a Facebook photo contest app error led to the announcement of a wrong winner, upsetting fans on the page (at least this proves that the fans are truly engaged, right?). My client took the initiative to get the sponsors to offer a duplicate prize to both fans.
If this were to happen to you, would you have done the same thing or simply apologise and transfer the award to the real winner, putting the blame on the app?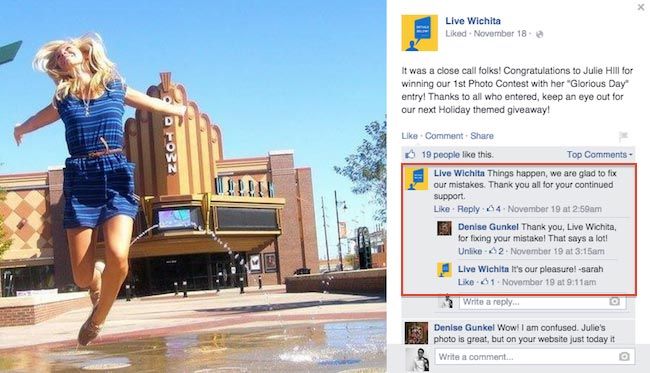 P.S. the app she used was not Agorapulse's, but for the sake of both the app provider and my client, I have kept the name of the app provider under wraps.
For more tips, you can check out these articles:
o
o
8. Curate highly targeted list of leads
Not all potential customers will buy from you immediately. Some will reject you outright. But that doesn't mean that they aren't future prospects.
Make it a point to follow these people because they're who you should be paying attention to on social media.
To help you navigate through the noise over time, you should definitely make use of Twitter lists to curate a highly targeted list of leads, even if they're already your customers. Remember, your goal is not to sell, but to help. To provide so much value that they'll buy from you when it's right for them.
9. Make use of Lead Generation Cards
Do you know that using Twitter lead generation cards has helped several business to increase conversion rates by multiple folds?
[Tweet "Use lead generation cards to enhance your Twitter monitoring strategy and gain new businesses!"]
For example, Mount Washington College more than doubled their conversion rates at 55 percent lower cost per lead after using lead generation cards.
But you shouldn't just tweet your lead generation cards at anyone. That's spam.
Instead, you should deliver these cards during a conversation with a lead, for example, when you're talking to someone on your Twitter list of leads. Also, you should adapt Facebook best practices in designing the generation card to maximise the probability of converting someone to sign up for your updates.
10. Create content that is helpful to your potential customers – and promote this content to your lists.
By now you probably realize that your follow-up actions with potential leads are just as important as monitoring Twitter to find new leads.
[Tweet "Taking follow-up actions with potential leads is just as important as finding leads on Twitter"]
To convert leads into customers, you need an ongoing process that builds trust and adds value to them. They might not take the bait the first, second, or third time, and there is no way you can find out how many times it'll take for them to buy your product and service. So an ongoing process to add value to them and make them remember you makes perfect sense because it'll put you in the front of their mind when their need arises.
For a start, try to create and host this content on your website. It'll benefit your business in more than one way – people looking for information online will thank you and come back again, helping you gain search visibility; people ranting on social media will be thankful that you are there for them, follow you, and regularly engage with your posts (even if they are merely "invisible" clicks to your website)
Conclusion
To be a great Twitter monitor and build value for your brand:
o
Start with a basic keyword phrase
o
Expand it by thinking about other ways you can describe the pain point you're solving
o
Refine your search keywords by paying attention to how your potential customers describe the pain point you're trying to solve
o
Make use of an app like Agorapulse or Tweetdeck to keep track of all relevant tweets
o
Offer to help before going for the sale
o
Monitor and cultivate happy customers
o
Monitor bad reviews and angry customers
o
Curate a highly targeted list of leads
o
Make full use of lead generation cards to increase your conversion rates
o
Create an ongoing process that adds value to your leads, such as offering helpful content to solve the pain point
If you find success with other ways we haven't mentioned here, share them with us in the comments below.