The Social Media Inbox got a makeover!
We're on a mission to build the most effective platform to engage with your customers on social media! For this reason, we recently overhauled our Inbox with a group of major updates to help you build better relationships with your customers. 🚀
The new Social Media Inbox is cleaner, easier to navigate and more powerful than ever. With it, you and your team can:
✅ Seamlessly engage with your audience replying to comments, DMs, tweets, and even Ad comments.
✅ Improve collaboration with features like assignment workflows and internal comments.
✅ Boost your productivity with automated moderation rules, advanced filters and custom-saved replies.
✅ Easily label conversations to understand what are the topics that engage your audience and to identify trends.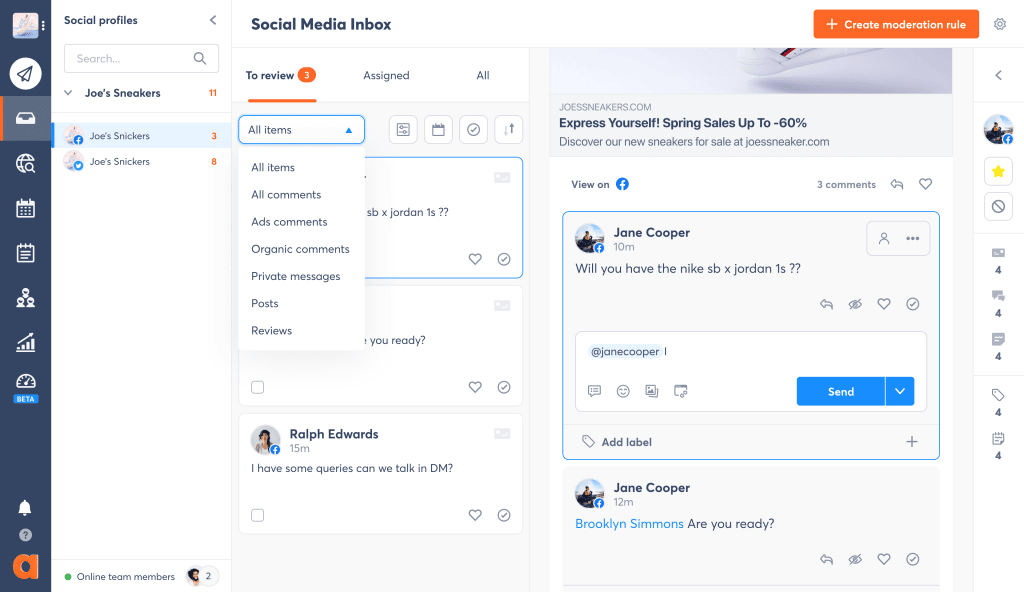 The new Inbox is packed with new features that streamline collaboration in order to increase team productivity, efficiency, and customer satisfaction. Have you tried it?
Enhanced mobile app features to boost your productivity 📱
Social media marketers need to have all the necessary tools to work anywhere and anytime — whether they're attending a meeting, running errands, or simply on the go.
For this reason, our mobile team worked on a brand new version of the mobile app that will help you work more effectively, regardless of your location.
Some of the changes that we've included in this new version are:
A fresh, new look! 🤩
You can reply to comments, review your scheduled posts, access advanced reports, and collaborate with your team in a faster, better mobile appp.
A faster Inbox to engage with your audience 🤝
We have implemented the new version of the social media inbox in the mobile app as well so you can easily engage with your customers at any time.
A new way to find and organize your content 🔎
With an improved design, you'll get faster access to your content calendar.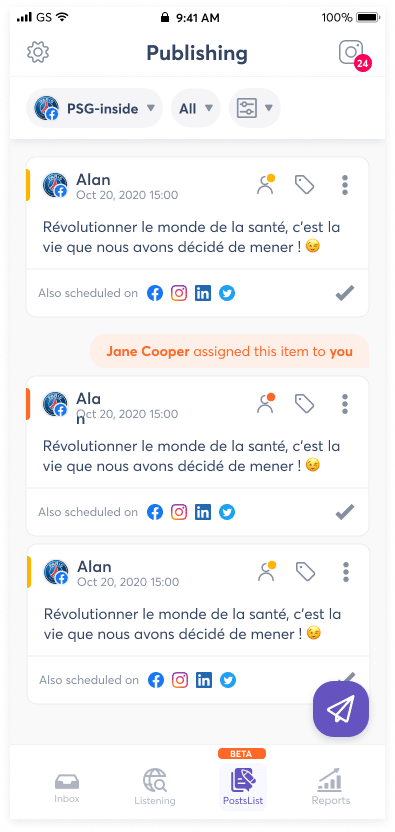 Consolidate all of the information you need in our intuitive and powerful mobile app that moves with you!
Agorapulse's Mobile App is available for iOS and Android.
Help us keep improving Agorapulse ✨
We are always looking for current Agorapulse users who would like to talk with us about their experiences and help inform our roadmap over the next year.
If you're interested in helping, please email product@agorapulse.com and we'll reach out.
We'd like to learn more about how you work and what you're looking for!
Stay tuned for the next newsletter!