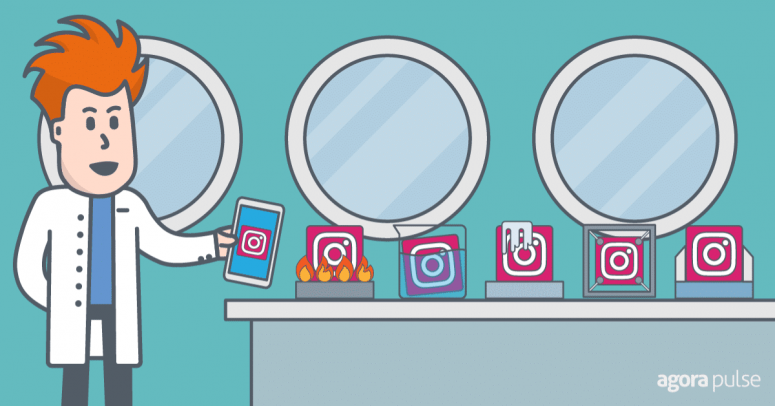 Instagram Marketing Hacks Backed by SCIENCE!
The Lab has run more than 70 detailed experiments on a wide array of social media marketing tactics. Many of them have been on Instagram.
We're going to go over 5 Instagram marketing hacks that are a result of our testing. These hacks will help you skyrocket your engagement on Instagram.
With so many users and business owners upset about the privacy issues on Facebook and the decline of Facebook Reach, Instagram has become THE place to be!
The problem, however, is many business owners struggle to figure out how to best utilize Instagram, so they end up frustrated and dejected over time.
Enormous amounts of "advice," how-to articles, webinars, and info products regarding Instagram marketing abound. But should you trust them? Is the information valid?
Unfortunately, many social media managers and agencies waste hundreds and thousands of dollars on conferences and digital training products only to be even more confused.
The entire goal of the Social Media Lab is to bust the myths, rumors, and unconfirmed stories of social media with science and share its true findings.
We spend $15K per month to test different paid and organic tactics so you don't have to.
Let's cover the basics of each experiment and the results.
1. Put Your Hashtags in the Original Instagram Post, Not the Comments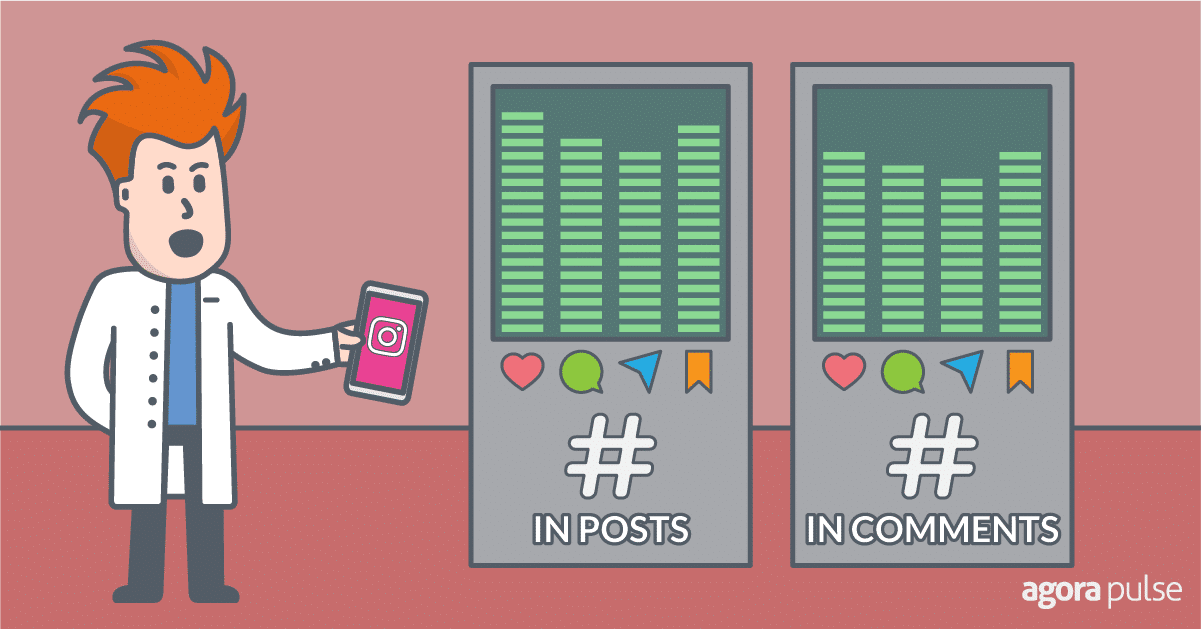 For quite some time, many experts in Instagram marketing have been telling us to stuff the hashtags in our comments instead of the post.
The thought is it looks ugly and too "market-y"
Instagram expert Sue B. Zimmerman had this to say:
"Keep your Instagram captions clean by incorporating the bulk of your hashtags into your comment section. Much like Buffer does with each of their posts, they typically use about three hashtags in their post but put the rest in the first post comment. Just be sure to post your hashtags immediately in the first comment so they don't get bogged down in the hashtag hub."
Here's a quote from Riotly Social :
"You can just hide them if you don't want your followers or your competitors to see the Instagram hashtags you're using, or you just prefer caption-free of hashtags.
You can achieve a clean look by putting the hashtags in a comment, and starting that comment with five dots, each on its own line break, and then add all your hashtags in the bottom. This forces Instagram to collapse the comment.
Putting the hashtags in the comments works just as fine as if they were in the caption."
But is this true?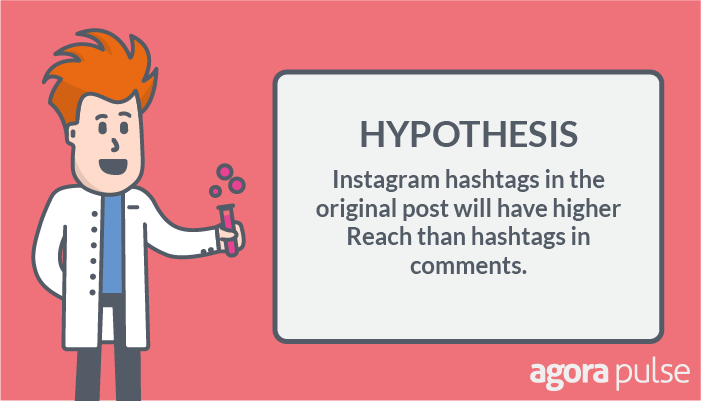 The test was run on 3 different Instagram accounts alternating between putting the exact hashtags in the original post versus the comments.
Here were the results: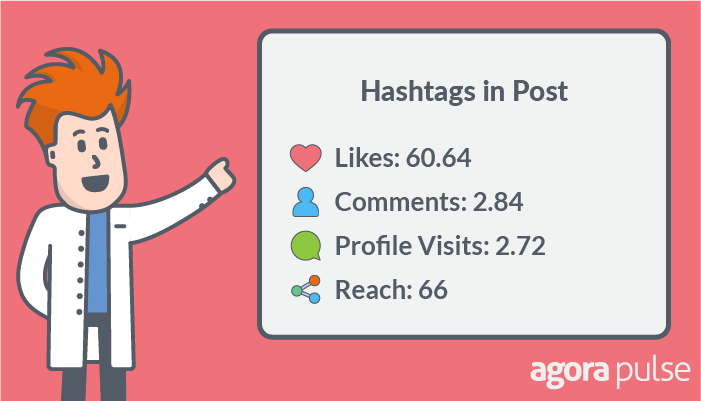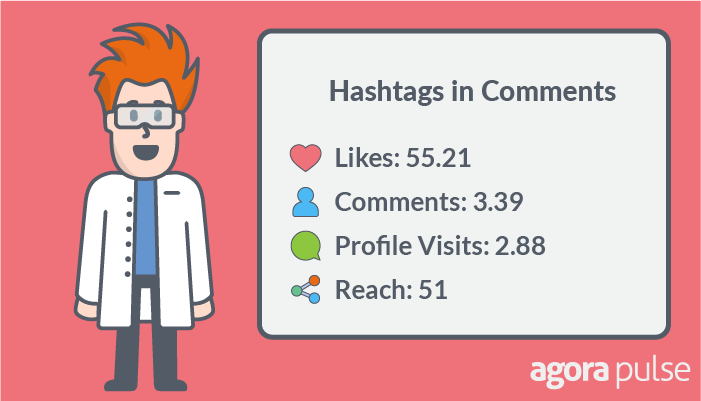 Reach was 29.41% higher with hashtags in the posts, which leads us to the following conclusion based on the hypothesis and thrust of the experiment: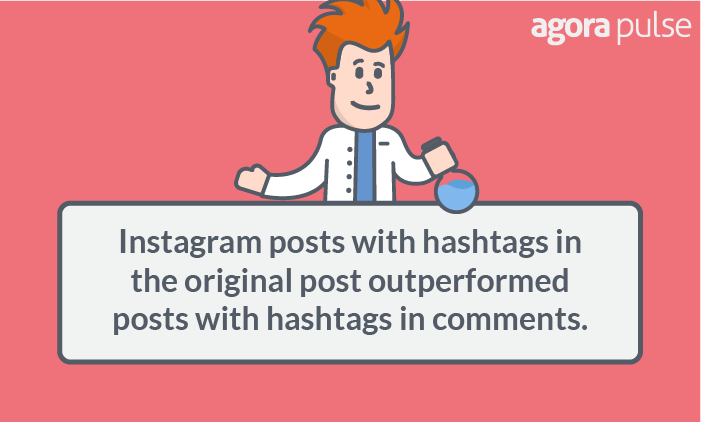 Myth busted! Now onto another experiment connected to this one.
2. Use the Maximum Amount of 30 Hashtags on Instagram.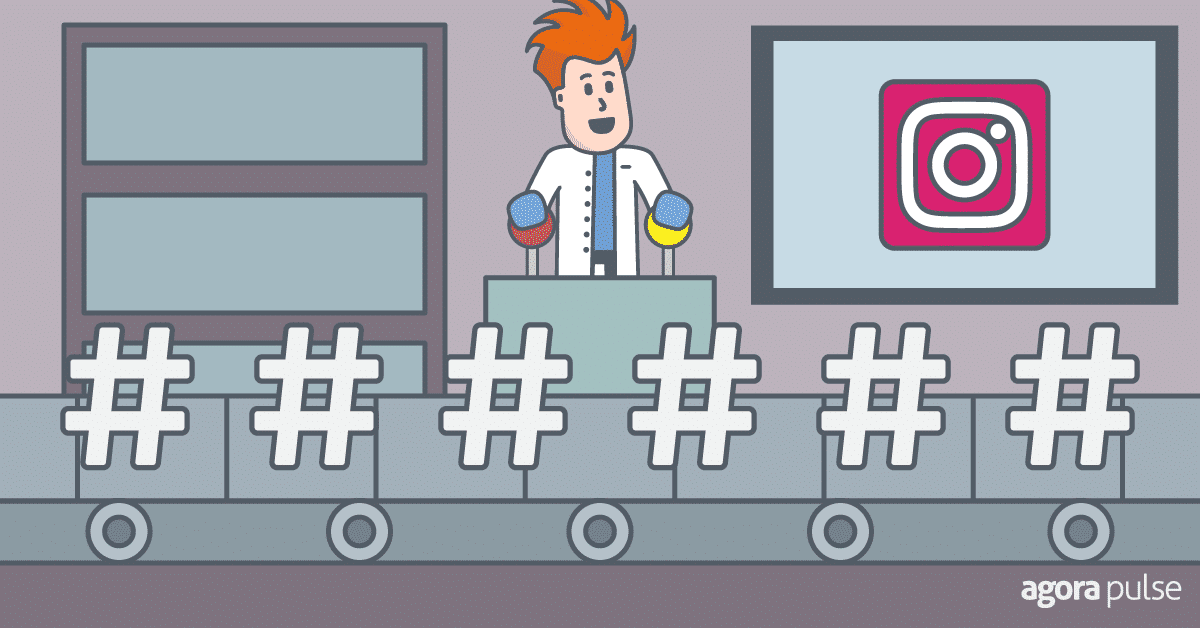 Instagram allows up to 30 hashtags in a post, but is there an advantage or disadvantage using the maximum amount?
We wanted to find out by performing this next study.
Louise Meyers says using as many hashtags as you can is the way to go:
"I'm a fan of using all 30 hashtags. Do people find it spammy? My engagement rates say otherwise."
Business2Community is a big fan of using all 30 hashtags allowed on Instagram (although they go on to say putting in comments is better, which is false according to our study):
"Better yet, studies show that the more hashtags you use, the more engagement and interactions you can expect from your posts. Because of this, I'd encourage you to use the maximum number of hashtags allowed: 30."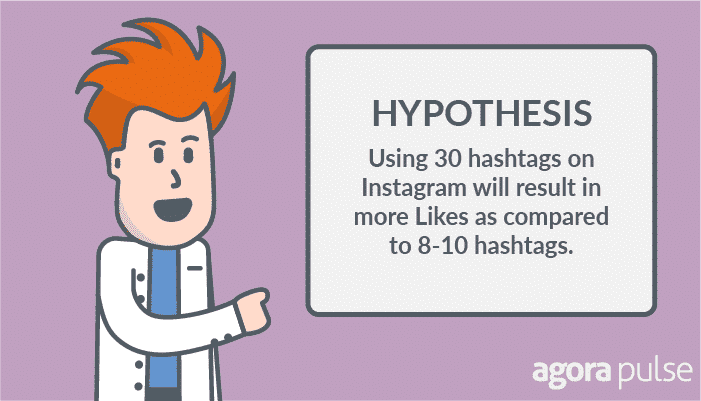 Three Instagram accounts from various industries were used in this test. Data was then compared from a previous Instagram test that found 8-10 hashtags worked best. Also taken into account was the follower growth of each account.
The results?
Compared to previous data we find that 30 hashtags had 135% more Likes on average!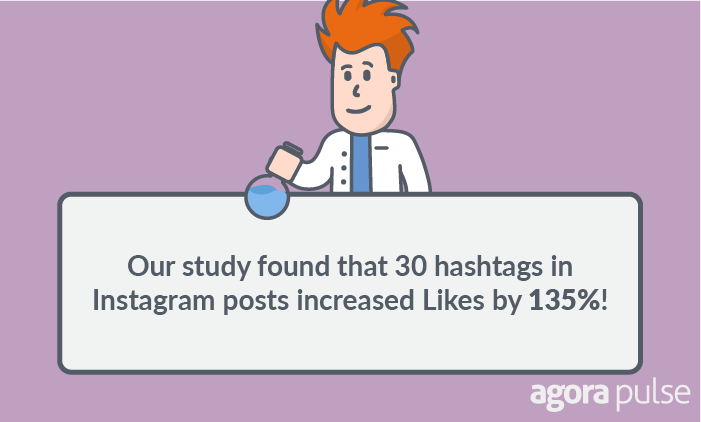 The hypothesis of this experiment was spot on.
And this gives you as a marketer some serious proof that using all of the hashtags (and in the original post) allowed is a good idea.
3. Instagram Stories Ads Outperform Feed Ads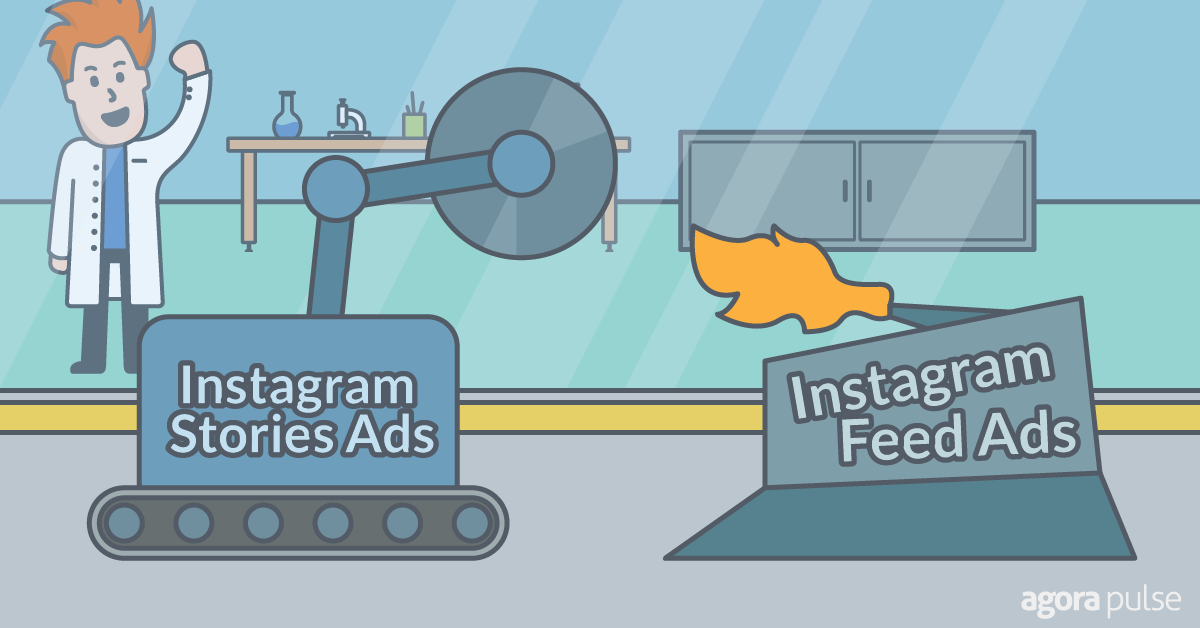 Instagram stories have become the hot place to be on Instagram for both marketers and individuals.
The quick 24-hour expiration makes them fuel the FOMO many feel on social media.
But can ads from them compare or even outperform ads in the Instagram feed?
Social Media Lab ran a test to find out.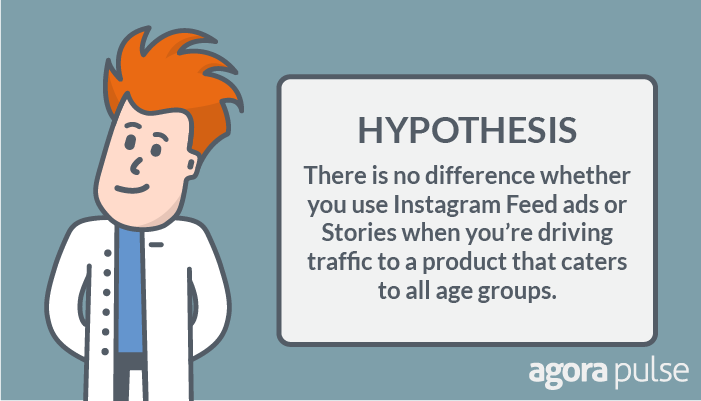 Jason How ran this test, and his best guess was no difference in ad performance. After all, feed ads stay until you stop the ad or your budget is spent, but Stories ads are gone in 24 hours.
Identical ads were ran sending traffic to a blog article using the Agorapulse Instagram account.
The Instagram feed ad spent $314 and reached 18,014 people. Out of the 18,014 people reached, it generated a total of 592 unique link clicks at a CPC of $0.53.
On the other hand, the Instagram Stories spent $310.52 and reached 26,701 people. Out of the 26,701 people, it generated an impressive number of 1,039 unique link clicks at a CPC of $0.29.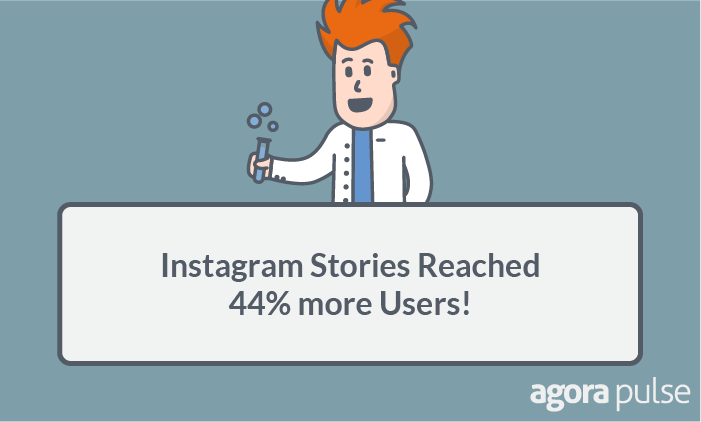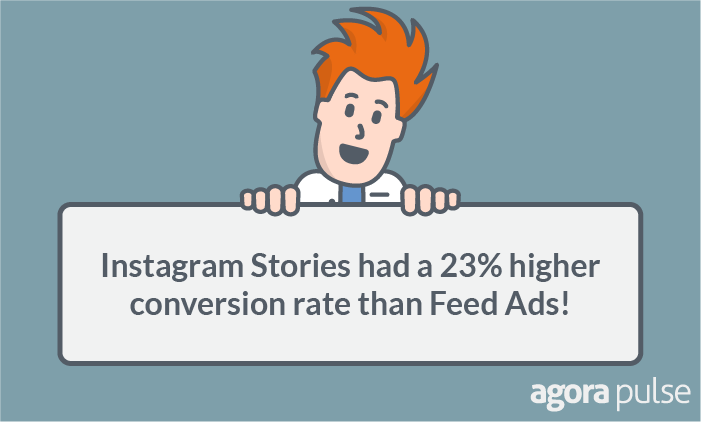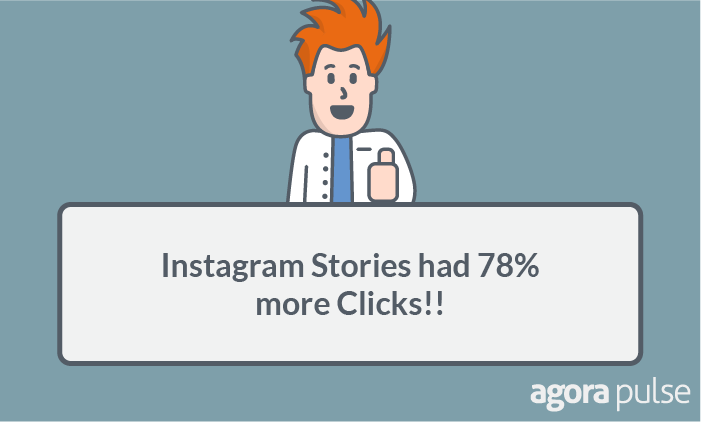 Wow!
These weren't exactly the results that were expected. It appears, according to this data, that Instagram Stories ads far outperformed feed ads.
Once again data doesn't lie, so you might want to start running Instagram Stories ads!
4. Use at Least One Emoji in Your Instagram Post for Greater Engagement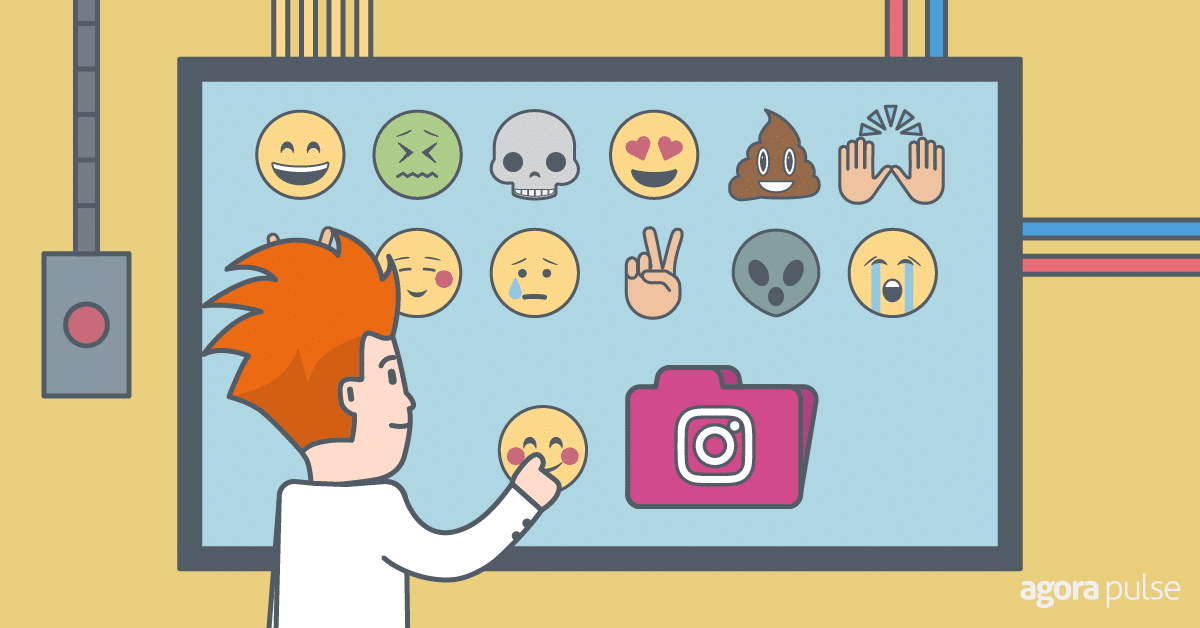 Emojis are fun but is there marketing value in using emojis in your Instagram posts?
The experiment was inspired by a Quintly study on the impact of emojis on Instagram posts.
In its study, over 29,000 Instagram profiles and 5.5 million posts were analyzed. The study discovered that posts with emojis had a 15% higher interaction rate.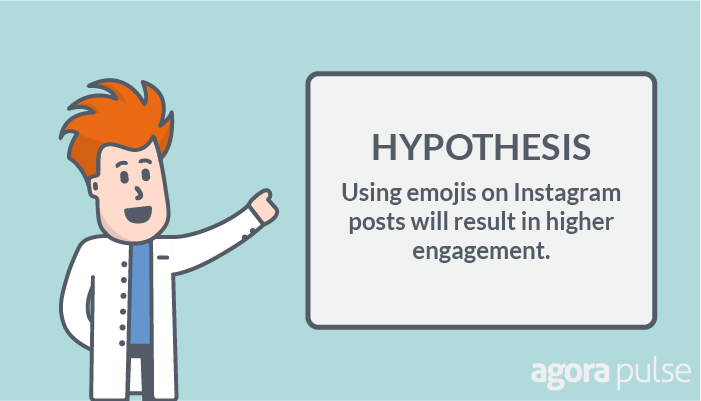 Two different sets of Instagram accounts were studied:
Accounts I owned and could access Insights.

3rd party accounts of influencers
For the accounts not owned, we'll simply look at the number of Likes and Comments.
Here's how the data looked: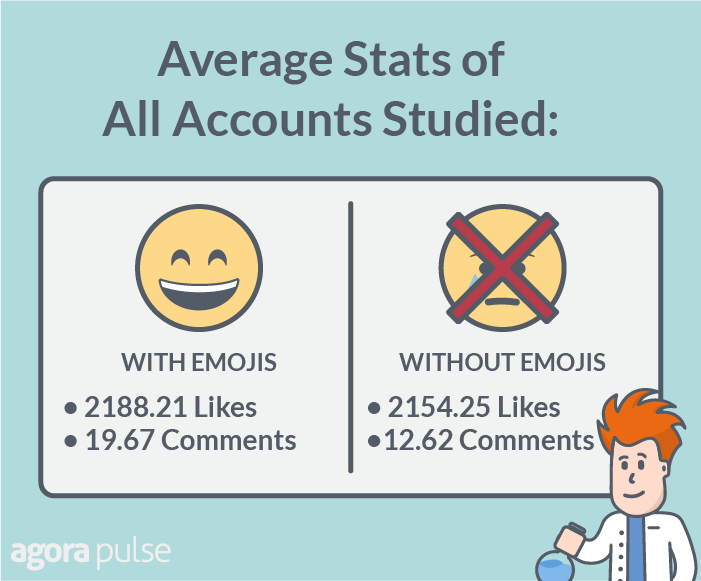 When the interaction rate from Quintly is taken into consideration we find this: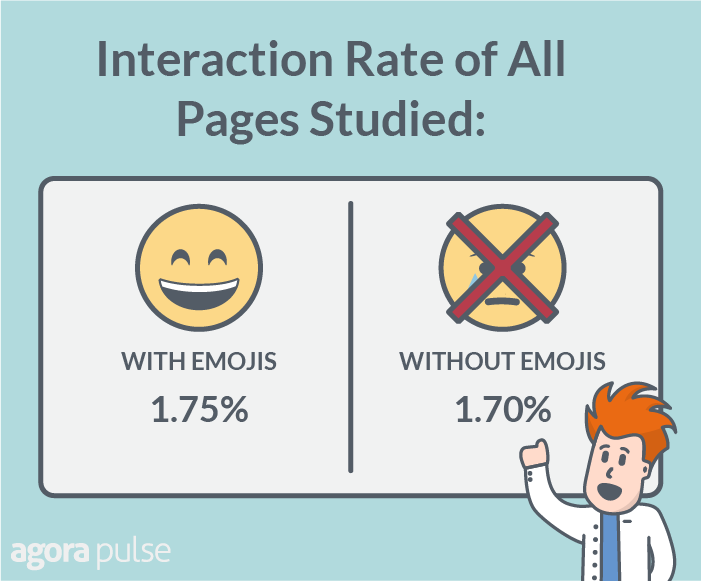 Though there's not a huge difference, Instagram posts with emojis performed better. So, this conclusion can be made: posts with emojis led to more engagement.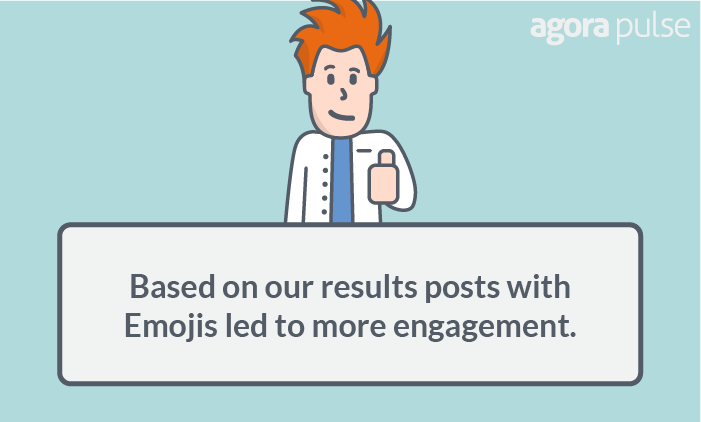 OK, four Instagram marketing hacks down, 1 left. And this one is quite controversial.
5. Do NOT Overlay Text on Instagram Photos
Don't miss an experiment!
New experiments and exclusive content straight to your inbox