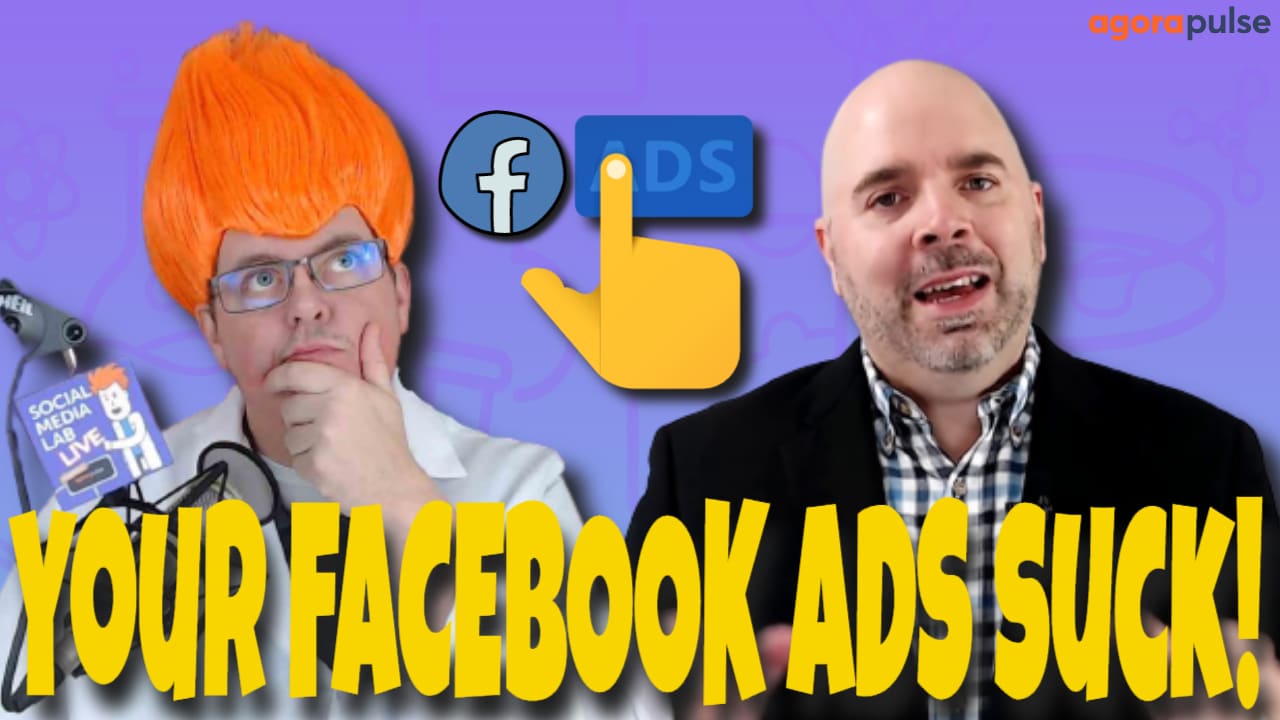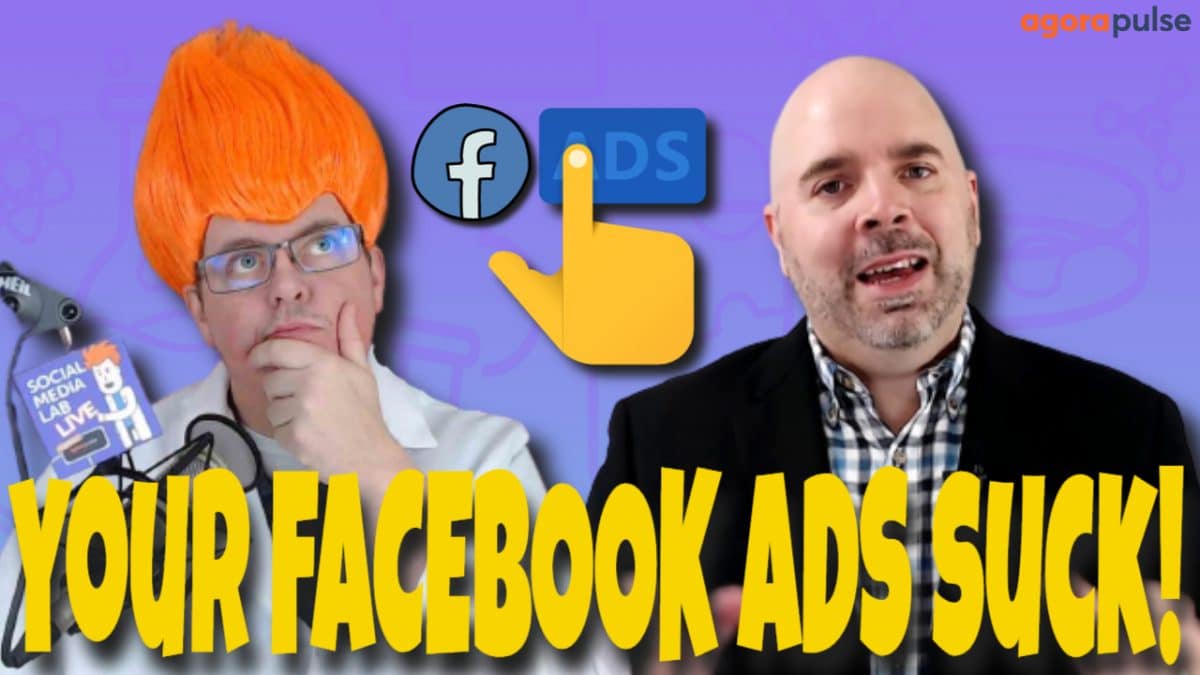 Subscribe to the podcast on Apple, Google or Spotify
Do Your Facebook Ads Suck?
Real talk… Most of us stink at running Facebook ads.. We struggle to figure out what to post, who to target, how to measure, etc.
On episode 96 of the Socia Media Lab LIVE that changes!!!
We're gonna pick the brain of Facebook ads expert Bob Regnerus.
You'll learn:
What is the most critical thing to get right in a Facebook advertising campaign?
How can I achieve quick wins with my Facebook campaign?
How can I increase engagement on my Facebook ads?
What are the most common mistakes you find in most Facebook Ad accounts?
How can I target more people to buy my products and services?
What are two keys to effective ads?
Who is Bog Regnerus?
Coach Bob Regnerus is the Co-Founder of Feedstories, a digital marketing expert, and author of five books, including the 4th Edition of the Ultimate Guide to Facebook Advertising (Entrepreneur Press).
Since 1998, Bob has been helping his clients achieve their goals through digital media and storytelling, and he is eager to share his experience with you. Bob is a sought-after expert in the area of Facebook Advertising and Deep Funnel Marketing™ strategies.
Most importantly, Bob is a husband to his high school sweetheart and a dad to 2 amazing daughters and is a high school basketball coach.
Listen to the podcast above or watch the full video interview below:
What is the Social Media Lab LIVE?
Social Media Lab LIVE is hosted by me, Scott Ayres, the Content Scientist at the Social Media Lab.
It's a weekly show where I talk about social media marketing with expert guests and is always testing something!!!
I use Restream to power all of my live shows on Facebook and YouTube.
Get started with Restream for free at www.restreamlive.com
With Restream Studio, you can:
— Launch & demonstrate new products
— Drive flash sales & promotional offers
— Host interviews, Q&As, or podcasts
Don't miss an experiment!
New experiments and exclusive content straight to your inbox