There are tons of Black Friday and Cyber Monday deals to sort through, so we decided to spare you the work!
These deals will score you tools, training, and services to take your marketing skills to the next level.
Social Media Manager School
The Social Media Manager School – Free Access has a library of continually growing FREE social media and marketing lessons to polish and expand your social media skills and business.
Right now, you can get lifetime access to more than 70+ hours of training from popular social media experts, such as Kim Garst, Jay Baer, Stephanie Liu, Ian Cleary, Dustin Stout, Mike Allton, Steve Dotto, Mark Schaefer, Andrea Vahl, Jeff Sieh, Donna Moritz, and many more!
Troy Sandidge
Marketing Accelerated Brainstorming Session: 1/2 Price
Troy's M.A.B. (Marketing Accelerated Brainstorming) Sessions will help generate ideas and build an initial strategy outline to help you with your marketing efforts.
Get Troy's fast-paced insights and on-the-spot ideas and frameworks in your own personalized session. Troy usually offers these sessions usually at $500 (minimum) but is currently doing a promotion in hopes to make an impact and offering this session for half price for only $250.**
** There is a $25 processing and handling fee. The discount price will be until Dec. 31, 2020. And if a reschedule needs to be made, it will be honored at that price for three months into 2021.
Andrea Vahl
Andrea's Top Secret Swipe Files for Facebook Ads
Andrea Vahl is a social media speaker and consultant who is passionate about helping businesses understand and leverage the power of social media to grow their business.
Get Andrea's private files and templates for Facebook Ads for only $27 (for a limited time). That includes:
A formula for writing great headlines and Facebook Ad copy for higher conversions
A list of power words,
Long-form vs. short form
50 inspiring ad examples
Code: BLACKFRIDAY
TubeBuddy
TubeBuddy Black Friday Discount: 25% Off All Plans
TubeBuddy is a FREE browser extension and mobile app that integrates directly into YouTube to help you run your channel with ease.
Get 25% off ANY TubeBuddy license for new or current users for the lifetime of your subscription.
This also applies to our annual plans (already discounted by 20%), so you end up getting up to 40% off!

Ecamm
Cyber Monday sale
On Monday, Nov. 30, we're taking 50% OFF our Ecamm Live Standard and Ecamm Live Pro annual subscriptions.
That means that you'll get all the power of Ecamm Live for as little as $96 a year and lock in this rate for you. As long as you're subscribing, you'll keep your 50% off discount year after year.
This epic deal expires at 11:59 p.m. (EST) on Nov. 30, 2020.
Code: Use code CYBER2020 at checkout to get our best deal ever on annual subscriptions.
* This Cyber Monday deal is valid one day only (Nov. 30, 2020, until 11:59 p.m. EST). This is a recurring offer and this discount will apply to all renewals of your subscription as long as you do not cancel or make changes to your account. It cannot be combined with other offers. Valid on only Ecamm Live annual subscriptions. For new subscribers only.
All Things Marketing
All Things Marketing Membership Black Friday Promo
Join the ATM – All Things Marketing is my online marketing membership for ambitious entrepreneurs looking for guidance, support, and real results-driven social media strategies you can access 24/7.
Purchase a yearly membership for just $997 (normally priced $2,400). Plus, you'll receive a private consulting session with me, not normally included with your ATM membership.
You also receive:
Access to Pop-Up Challenges
A group call every single month to hold you accountable for your social media marketing goals
Training on brand new social media features and how to apply it to your marketing strategy
Much more!
Easil
30-50% Off All Easil Plans
Subscribe to Easil during our massive Black Friday/Cyber Monday sale, and receive an ongoing discount of 30% on Plus Plans, and 50% on Edge plans!
Keep your graphics always on-brand, with Easil's easy-to-use brand tools and highest-quality creative design templates. Offer applicable to multiple team members, and monthly and annual subscriptions.
Code: 50-OFFEDGE for 50% off Edge Subscriptions and 30-OFFPLUS is for 30% off Plus & Team Subscriptions
Wave.video
Wave.video 60% OFF any plan
Even with no design background, you can create professional-looking videos using Wave.video.
Use promo code WXX_BF2020 before Nov. 30 to get 60% discount and power up your social media with videos in 2021.
Keyhole
15% off monthly subscriptions
One of the top tools in hashtag tracking, Keyhole measures your social campaigns and hashtags metrics in real-time.
Prove your impact and create compelling reports on time for your clients.
Get 15% off on all monthly subscriptions (Keyhole Suite, Social Listening, Account Analytics, Campaign Tracking).
Code: Key15
Nimble
40% off your first three months of Nimble CRM
Nimble is a simple, Smart CRM for Office 365 and G Suite teams.
Get a 14-day free trial + 40% off your first 3 months of Nimble with promo code: JON40 at checkout.
Tailwind
50% off annual Plus plans, first-time subscribers only
Tailwind is the social media scheduling tool for Instagram and Pinterest.
Get details on Instagram or Pinterest.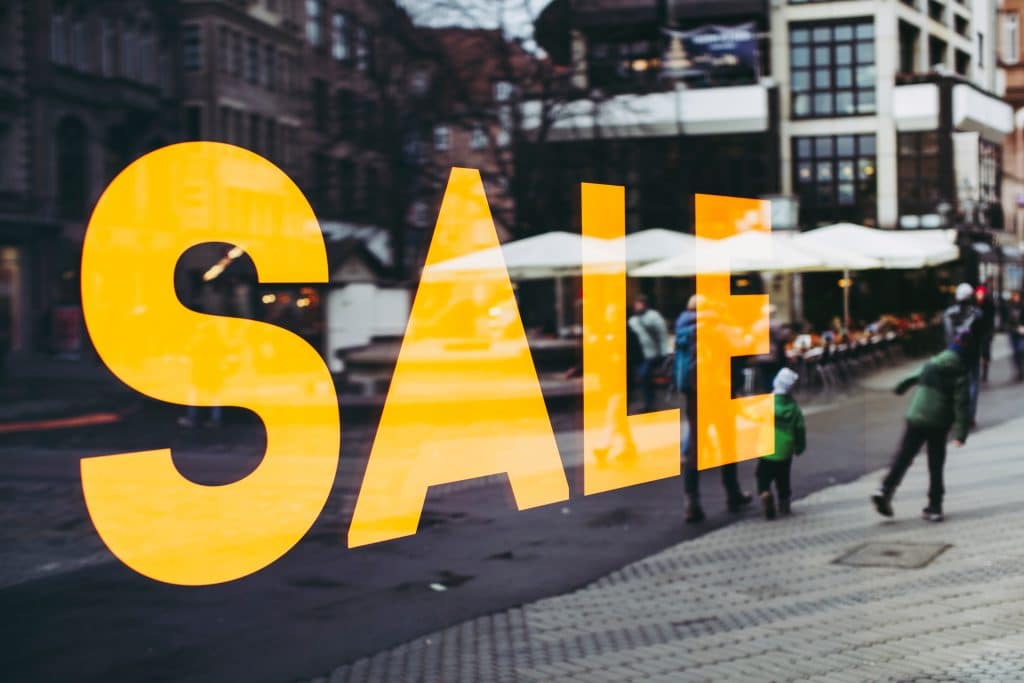 MarketingProfs
Save $150 on a MarketingProfs PRO Membership
Designed for marketers by marketers.
Code: Use code FRIYAY20
Casual Fridays
Save 60% on Facebook Business Manager Jumpstart Program
The single greatest mistake we see when working with businesses is they don't have their Facebook business manager set-up correctly when running ads on Facebook or Instagram.
This means the business is missing out on the most valuable data they can get from Facebook, their ad account data, and audience data.
Let us help you with our Jumpstart program, which assures you have this set up properly for your business.
Restream
Get 50% off Restream
Restream is your go-to live streaming solution to broadcast your content on multiple social platforms at the same time.
Only this Black Friday, our biggest sale of the year, get a lifetime 50% off any Restream plan. Valid till Nov. 30, 2020.
Content Marketing Institute University
Give the gift of Content Marketing Institute University
Register for CMI University using the code BOGO20.
Once registered, we will send log-in registration for the free gift pass. You can give the gift of content marketing to a friend, co-worker, or anyone you think would benefit.
Quuu
Quuu the Applause
An active social media presence is necessary if you want to grow your audience and drive engagement with your followers.
But trying to find high-quality, relevant topics to share takes hours, and more often than not, you just wind up doomscrolling Twitter. (In case you missed it, all fun is canceled this year.)
Luckily, this AppSumo Black Friday comes with an awesome tool that automates curation and posting for you.
Your chance to grab high-quality, hand-curated social media content recommendations this Black Friday.
Foundr
Foundr's Instagram Domination course with FREE BONUS Productivity course
How to go from 0 to 10K, 50K, or even 100k real followers faster & more consistently than ever before.
Get Foundr's proven method used to generate over 2.7m followers for @foundr on Instagram in a few short years and countless success stories creating Foundr students (resulting in millions of followers).
[BONUS] FOUNDR'S COURSE: PRODUCTIVITY MACHINE
We have included full BONUS access to another course: Productivity Machine, which normally costs USD$297, but for Agorapulse's community, it's 100% FREE!
It's taught by Ari Meisel and will show you his complete productivity system on how to work only 1 hour a day and reclaim your life.
*Bonus course access will be sent via email upon purchase confirmation.
Your Brandista
PR & Media Intensive Sessions: Two-Hour Consultation to Elevate Your Media Presence in 2021
This intensive session is perfect for growth-minded brands of all stages who want to strategize with an expert 1:1. Our goal is to intensify your PR + media relations through a custom-brewed strategy and messaging, while covering all areas of media outreach & follow-ups, and how to connect with the right media influences.
Repurpose.io
25% OFF any of our plans for life
Sign up for a free trial. If you love it, automatically get 25% off any of our plans!
Wildfire Marketing
70% all LinkedIn courses
Enter the code "BlackFriday" when purchasing a LinkedIn course for 70% off. Ends Friday 4th Dec.
In Conclusion
If you found these deals helpful, please share them with other marketers you know!
Get started on saving time and energy on your own social media management! Check out our free trial of Agorapulse to help you schedule, track, and measure all your social media efforts.