LinkedIn, Twitter, and Facebook are the most utilized social networks by Fortune 500 companies, according torecent research from UMASS Dartmouth's Center for Marketing Research.
The report was part of an annual analysis of the digital efforts of companies on the Fortune 500 list. The researchers examined the social media presences of each firm in 2018 to determine whether it has an active account on various networks. They also looked at whether each company on the list is maintaining a public-facing corporate blog.
Some 98% of Fortune 500 companies have an active account on LinkedIn, the same share as in 2017, the analysis found.
The platform is used most widely because it both helps firms connect with customers/potential customers and because it can be used as a powerful tool for technical hiring. As the researchers note: "LinkedIn remains the most popular platform [with Fortune 500 companies]. Businesses have set up shop on the site to tell their story, network, stimulate word of mouth, and recruit."
Twitter is the second most used social network by Fortune 500 brands (91% use; up from 88% in 2017). It is followed by Facebook (89%; up from 85% in 2017), YouTube (77% use), Instagram (63%), and Pinterest (32%).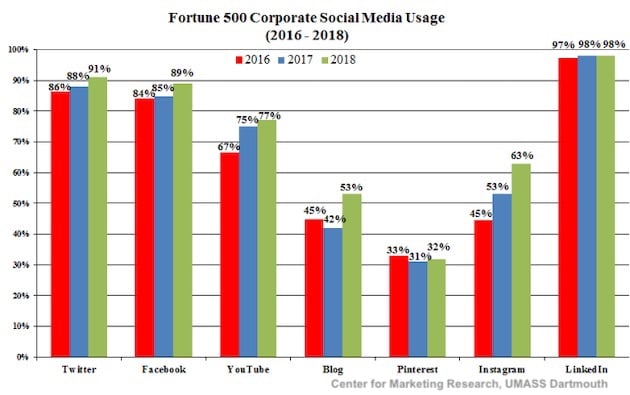 Instagram adoption by Fortune 500 companies has been rising the most quickly among the social networks examined.
The platform has experienced significant increases in its adoption rate every year since 2013, the analysis found.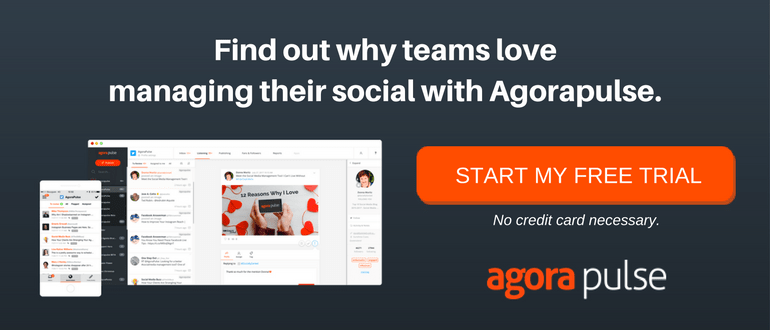 As the researchers note: "With its constant innovations, Instagram proves to be an important marketing tool for [Fortune 500] companies.
The steady increase in usage over the past five years (up 10% from last year), makes it a platform to watch going forward."
As for corporate blogs, their use by Fortune 500 firms has also been steadily rising. Some 53% of the companies examined now have a corporate blog, up from 42% in 2017 and 36% in 2016.
The researchers theorize that the use of blogs may be increasing in part because they give firms full ownership of content and establish direct connections with audiences.
As the report states: "[Regularly publishing blog posts] creates long-term relationships between businesses and their customers. In addition, as some of the larger platforms struggle with terms and conditions of use, blogs are 'owned' by their corporation. No limit can be imposed on length or type of post. No post can be removed or censured. Blogs are unique and may be gaining popularity because of it."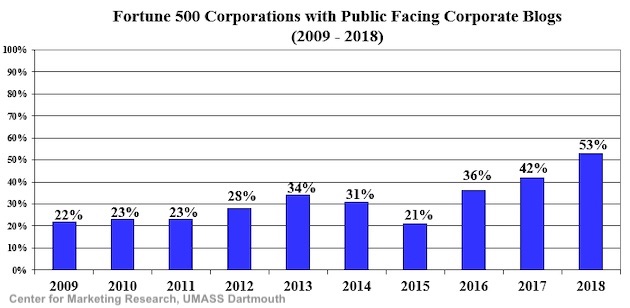 Ultimately, what emerges from the research is that Fortune 500 companies are bullish about digital marketing: More firms are utilizing more social networks and the use of blogs is quickly growing as well. If the trend holds, this year should bring an even higher level of online engagement by big firms.
Related Post: Social Media Marketing 101
Pin This Post