Content and social are two very different marketing platforms, but they can work well in unison. Read on to discover three helpful tips for setting up a funnel for a powerful content marketing and social media marketing integration.
Because so many people are interacting with a brand across multiple channels and multiple touch points, having a strong omnichannel integration can increase the overall effectiveness of your marketing efforts and keep people moving through the digital sales funnel more successfully.
In this post, we'll show you exactly how your agency can integrate content marketing and social media marketing to get your clients winning results.
Set Up Distinct Funnels
Digital sales funnels are set up to "capture" users by:
Introducing them to your brand
Leading them through the discovery, research & consideration stages of the buyer's journey
Taking them all the way to a purchase
In today's world, users often interact with a brand at multiple touch points before they purchase. That first touch point is essential, but it could be anything.
Some users, for example, will discover your brand by seeing your Page tagged in a friend's post, and it catches their interest. Others will come across you for the first time by searching a long-tail keyword to find an answer, and your blog post will answer it.
Whatever that first touch point is, you must have steps in place to ensure it won't be the last touch point.
Here's how you can do that.
Treat Your Blog as a First Touch Point in a Funnel
Any blog post you write may be the one that brings you a new potential client, and it's up to social media managers to keep that momentum going through the funnel.
Here's what you should do for each blog post:
Link to additional content on your site that users would find useful, keeping interested users bouncing around until they're interested enough to subscribe or follow you elsewhere.
Have "Follow" buttons at the bottom of every page with a clear CTA, making it easy for users to follow you to keep up with what you're doing.
Encourage users to share posts. Many times, doing this will automatically tag you, and they can click to your social profile at that point.
Share your own posts on social media. They can help you build relationships. If readers share, that can also put new customers in the funnel, giving them access to your social and blog all in one post.
Treat Social as a First Touch Point in a Funnel
Social media is a common first touch point, especially once you factor in shared posts, on-platform recommendations, and PPC ad campaigns.
Want to run a campaign to actively attract a large number of new users? You can use the following funnel to move people back and forth through your content marketing and social media platforms to establish those crucial relationships:
Run a Facebook Ad campaign that focuses on engagement. Select a post with a ton of engagement and social proof that features blog content. Choose "engagement" as the strategy but know users can follow that link to your blog.
Encourage conversation on the ad. Reply to all the comments that you can in an authentic way, laying the foundation for trust and a solid customer relationship. Often, this can get people to click to the blog and sharing it.
Have CTAs on the blog post to share on social and subscribe to your newsletter. It's typically best to have only one primary CTA at the end of every post. However, you can place a "Click to Tweet" note within the content to boost social shares and encourage users to subscribe or download a lead magnet towards the end of the post.
The details of the exact funnels you establish for both social and content as the primary touch points will depend on your specific marketing goals and your audience.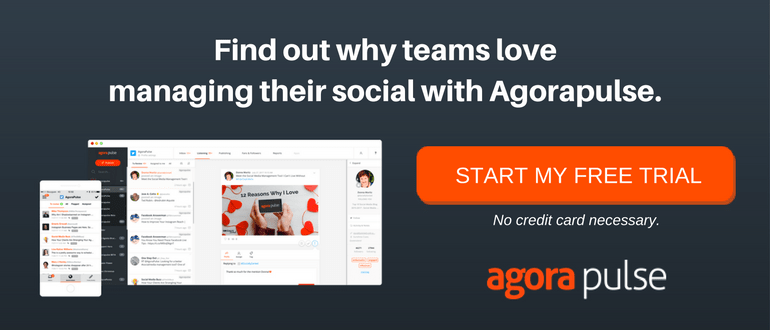 3 Tactics to Develop a Strong Content and Social Integration
Now that we've established the basics of what funnels may look like for you, let's look at specific strategies that can make the content marketing and social media marketing integration more effective.
1. Develop a Strong Editorial Calendar
Your social media marketing calendar and content marketing editorial calendars should accommodate each other.
If you want social media posts detailing why users should read your latest blog post, schedule it, so you never have your prime posting times taken up by "filler" content that may not be as essential to your brand. Use Agorapulse to create that strong social calendar; seeing everything laid out in front of you will do wonders.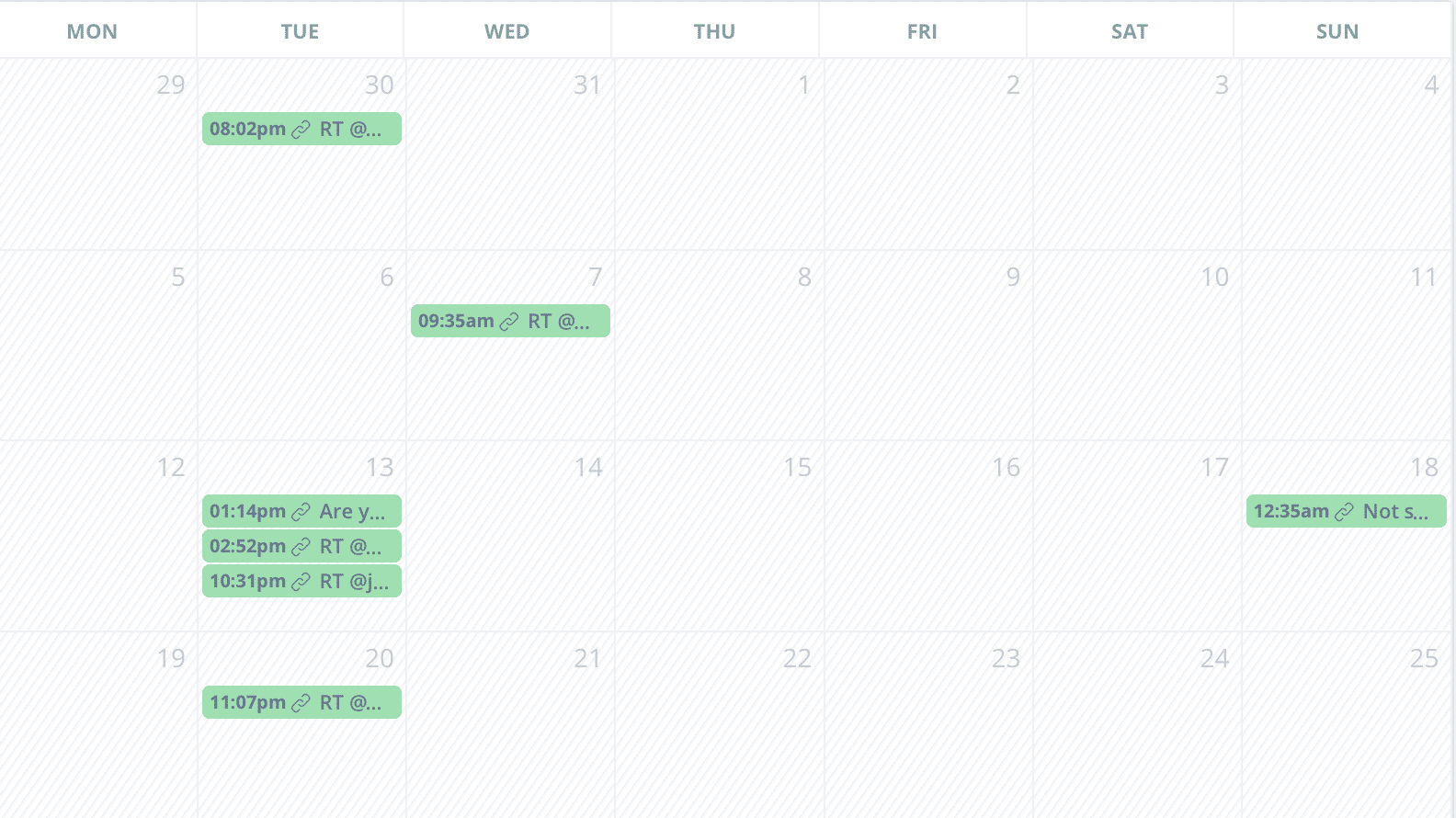 Similarly, if you're running any big social campaigns, note that in your content strategy.
Once, I worked for a company that ran a big social media campaign about how its product was made. Because we knew about it in advance, we were able to complement that with blog posts about green business practices, organic products, and sustainability. It was a strong integration that helped the campaigns significantly.
2. Use Your Content to Foster Discussion on Social
Posting a title of your blog post as a caption on social and then sharing it, hoping that will be enough? I'll let you in on a not-so-secret secret: It never is enough.
Instead, when you share your posts on social media, try to generate a discussion around it. Explain why users should read the post. Offer the value of your post then ask a question. "What do you think?" or "Do you use any other strategies?"
Questions can make people want to respond, generating social proof, more reach and stronger relationships.
During the conversation, users may ask questions related to what you've written. Take note of them; questions can be turned into incredible, valuable blog posts.
Want to take it a step further? Use your social channels to assess what content people want. You can even ask outright what they'd like to see a blog post written about, or host a poll and see what users vote on.
3. Run Social PPC Campaigns to Promote High-Value Posts
We talked about using social ad platforms like Facebook Ads, Promoted Pins, and Twitter Ad campaigns to expand the reach of your blog posts among your target audience. It's a strong strategy, so I wanted to mention it again here.
You can get creative with how you use these ad campaigns. You can target purely cold audiences to get more users into that funnel.
Another great strategy is to use the conversion tracking pixel to create a retargeting campaign that shows a high-value blog post to everyone who visited a certain page on your site within a time frame of your choosing.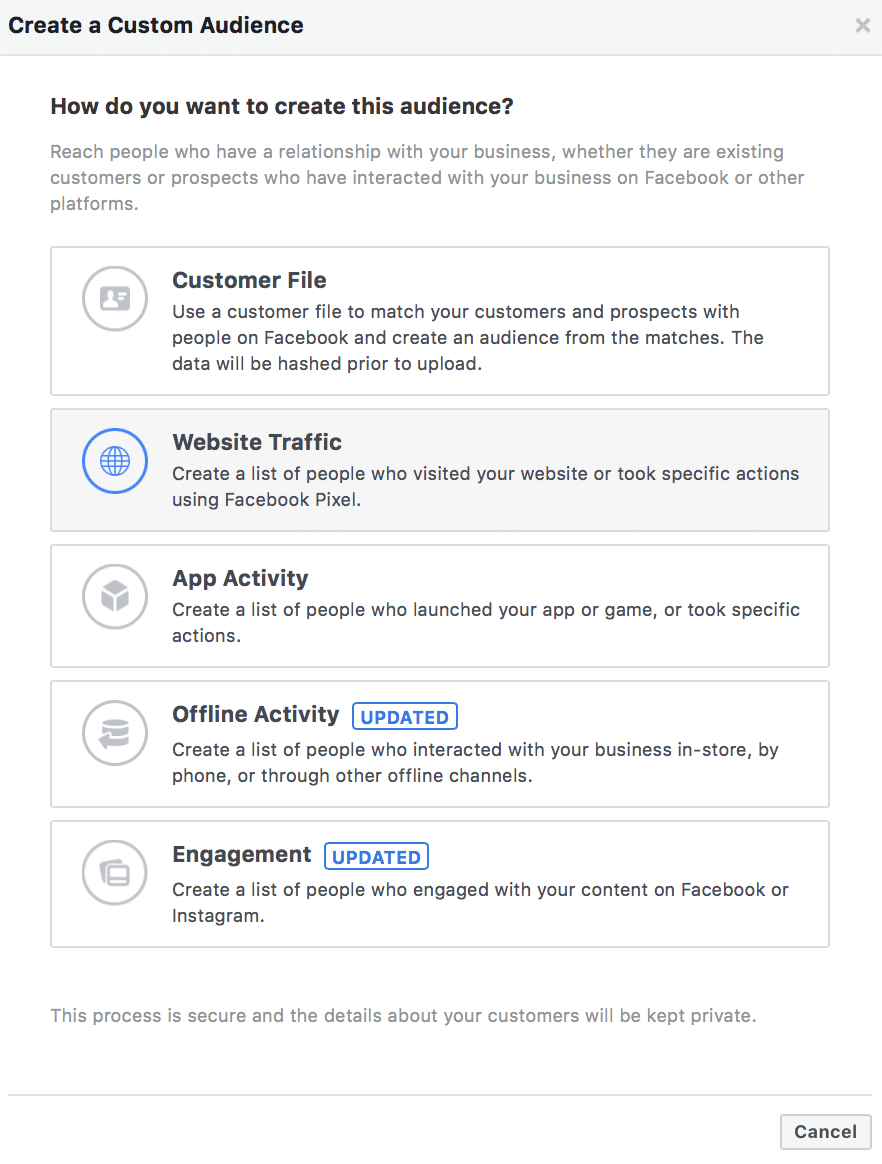 I'll often use this strategy to send lukewarm audiences to a valuable blog post that appeals to most audience members. The post has a link to a lead magnet at the end to capture their contact information, so you can add them to the email list, too.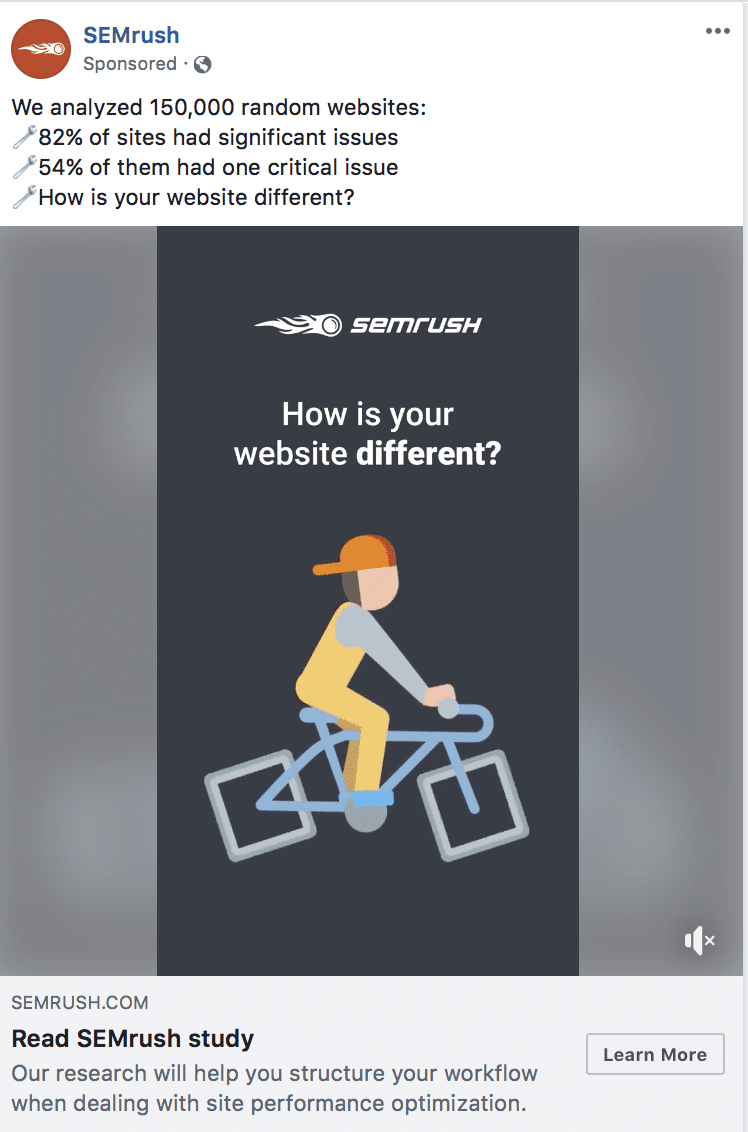 * * *
Social media marketing and content marketing are a match made in heaven.
Both focus on organic, authentic relationship and community building (at least when done correctly). Both are content- and value-oriented.
By creating cohesive campaigns that span both channels and using social scheduling software to establish an editorial calendar, you can see exponential growth in the effectiveness of your campaigns. Who can say no to that?