You can create custom Facebook admin roles as well as publishing and moderation workflows for your Facebook page. You'll just need a Facebook page management tool to do it.
There are plenty to choose from and most are pretty affordable.  You just need to know how Facebook workflows work before jumping into the app shopping jungle.
Here's a list of must have features to shop for.
Custom Admin Rights
Facebook's native admin roles are pretty simple.  You can learn all about them in less than two minutes:
Third party tools can break these roles down even further, so you can be uber specific as to what each admin can or can't do.  For instance, a custom Facebook admin role can give one admin the right to schedule and create posts and comments while denying them the right to publish.
This custom Facebook admin role creates a workflow, so your summer intern can be as creative and witty as they want, but the community manager must approve each piece of scheduled content before it goes public.
Direct Content to the Right Person
Your 3rd party app should give you the ability to assign pieces of fan content to any member of your team so each question, each complaint, each compliment goes to the right person to handle it.
 Automate It
Build rules based on key words which automatically assign pieces of fan content to the right person.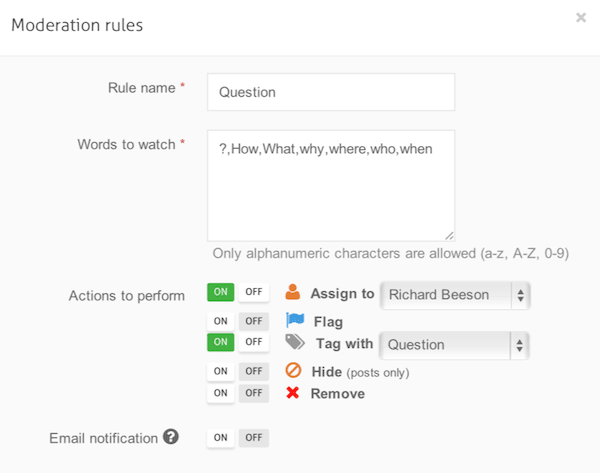 Whether your team is separated by cubicles or multiple international headquarters, custom Facebook admin roles and workflows make collaborating on your Facebook business page simple and efficient.  Happy shopping!
You can see more of Agorapulse's moderation features here.
Click here for RazorSocial's guide to Social Media Marketing Tools.

Your turn.  How does your team collaborate to deliver the awesomeness?