Could the new Facebook Explore feed be the end of organic reach? Are we close to Facebook "Reach Zero"?
If you're curious if this is all a big to-do-about-nothing or something to really get concerned about, let's investigate.
What on Earth is the Explore feed?
The Explore feed is a new tab on Facebook. It's been on the mobile app for a while but it was recently launched on Desktop.
Click on it and you get an alternative newsfeed filled with viral posts from pages and people similar to those you Follow and Like. I've been dipping into the mobile version to find content examples to show students in training sessions.
It was when the feed was officially launched on Desktop that the trouble started.
Why are people freaking out?
This October, page admins in six countries — namely, Sri Lanka, Bolivia, Slovakia, Serbia, Guatemala, and Cambodia — saw a sudden and massive decline in their organic reach.
All posts from pages had been moved to the new Explore feed leaving the main Facebook feed for posts from friends, groups and adverts.
In a statement, Facebook later called this "an experiment."
What happened in Slovakia?
I spoke to Mike Vlkovic who lives in Slovakia. He works for Agorapulse and runs a Facebook page for his metal band Morna.
The page has just 950 likes but they were getting great reach before the Facebook experiment. Posts were reaching between 500 and 1k people on average.
On October 19, the day Facebook moved the posts to Explore, these numbers plummeted. Facebook gave no notification to page admins but Mike noticed that something different was going on when he logged into Facebook.
A quick comparison of the organic reach numbers between the following chart and the one above is striking.
"..as you can see (below), the page previews also dropped radically. The posts aren't shown in the main feed and people are aren't really scrolling through the Explore feed."
There was some good news…
"When we paid to promote our latest video, we got reach over 3K. Not bad."
So it seems once you promote your post, it goes into the feed and the organic reach goes up along with the paid reach. Not surprising really when you think how little content users are seeing from pages.
Facebook has stated that this is a test in the six affected countries:
"The goal of this test is to understand if people prefer to have separate places for personal and public content. We will hear what people say about the experience to understand if it's an idea worth pursuing any further. There is no current plan to roll this out beyond these test countries or to charge pages on Facebook to pay for all their distribution in News Feed or Explore. "
But I imagine this is of little solace to page admins like Mike.
I asked him if he honestly thought the feed was better without the posts from pages:
"Absolutely not. Now I'm checking both both my regular and my Explore feed, so I'm scanning more and paying less attention to posts."
Should you be worried about the Facebook Explore feed?
Facebook's clarifying statement says it's not going to roll this text out beyond the six test countries right now. If you are in Sri Lanka, Bolivia, Slovakia, Serbia, Guatemala or Cambodia, unfortunately, you'll have to wait and see if they decide to roll it out fully in your area.
For the rest of us, we can breathe a sigh of relief for now. But no doubt this is a sign that in the future we are likely to reach Facebook Reach Zero, when something like the Explore feed will rob us of virtually all our reach.
It's a reminder that business page owners, particularly those who rely on it for the majority of their income, exposure, or website traffic are at the mercy of Facebook and the algorithm.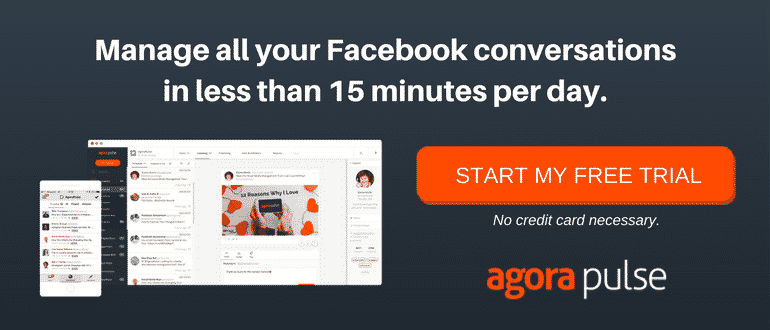 Preparing for Facebook Reach Zero
If the test proved positive in the selected countries it can't be long before they look at rolling it out worldwide. As businesses, we need to be prepared for this.
Here are a few things you should consider:
1. Focusing on Facebook groups
Facebook is invested in Facebook groups. Back in June of 2017, they held their first-ever Communities Summit bringing together hundreds of group admins. They've been rolling out new tools for groups. Clearly, this is a space they want to grow.
Of course it's likely that group posts will eventually see declining reach too. For now, they have become a space that both Facebook and its users like. You can create your own group and link it to your page but if you are happy to network as an individual you will also find traction within groups you are just a member of.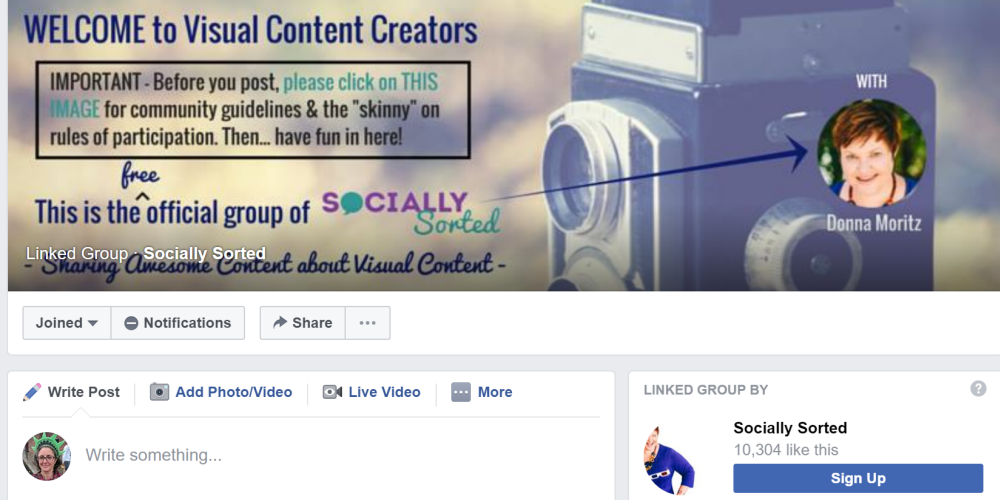 Spend time getting to know other group members and offer help when you can.
Groups are different to pages not just because they are enclosed spaces usually centering around one specific topic but because unlike pages, they foster conversation between group members — not just between the business and individual members. They are a hive of information, research and community.
2. Using personal profiles for business
According to Facebook's terms and conditions, you are not permitted to use your profile to represent a business. However, over the last few years, I've noticed that business owners and leaders have started using their personal Facebook account for networking. Connecting with people on a one-on-one basis and building on these relationships on Facebook is as valuable as doing so on your LinkedIn profile. But maybe delete that picture of you beer bombing from your profile first.
3. The value of Messenger bots
There has been a trend in social media marketing towards private communications. We use Snapchat, WhatsApp, Messenger, and Skype to chat with friends, family and increasingly, businesses.
Using chatbots businesses can delight their customers and become part of the conversation without being too intrusive. Here are some examples.
Chatbots are now simple to create using tools like ManyChat and if you are creative you will have a chance as an early adopter to stand out.
4. Running Facebook Ads
Mike's band page reach recovered when he boosted a post. It's unrealistic to think even before Facebook Zero that you will be able to achieve the results you want on any social network without allocating a social ads budget. Facebook may steal our reach but as a social network, it's not going away. Ads will still be an effective way to reach the right audience.
5. Putting all your eggs in one basket
The people who suffer the most from Facebook algorithm changes are those who rely on it exclusively for business. A website is still an essential part of your digital marketing in 2017 but you should also build a presence on other social networks. LinkedIn has bloomed recently but don't ignore Twitter, Instagram or even Pinterest, these could be the lifelines you need after Facebook Reach Zero.
So should you be worried about the Facebook Explore feed?
If you are in one of the six test countries, absolutely. If Facebook feels that users prefer the feed this way, you could be stuck with it.
For everyone else, not yet — but be prepared for the day that Facebook Reach Zero becomes a reality.