Managing a bustling Facebook group isn't always easy.
Whether you are struggling to keep your Facebook group alive or to keep people engaged, managing your Facebook community takes a very particular set of skills.
That's why we reached out to some experienced (and brilliant) Facebook group community management pros and asked them to share their secrets.
Let's hear it from the experts!
Loren Bartley, Impactiv8— Use custom #hashtags
Using hashtags to generate community engagement is nothing new. It seems like every second Facebook Group is encouraging (read: forcing) engagement using #TipTuesday and #PromoWednesday– Yaaaaawn!
Hashtags don't just help people within your Facebook group find similar posts– they also have an added bonus of getting your members interacting more when done right. And I think random hashtags (with some guidelines) are the right way to go!
To get started with this strategy, create a pinned post that outlines the common hashtags you encourage to be used within your group such as #Question, #Rant or #Promo. Or if there are particular topics you regularly discuss in your group, create hashtags for each of them.
Make sure it's clear that your suggested hashtags are suggestions only and that they aren't the only options– you want to encourage random and made up hashtags as well. Let the group have fun with it!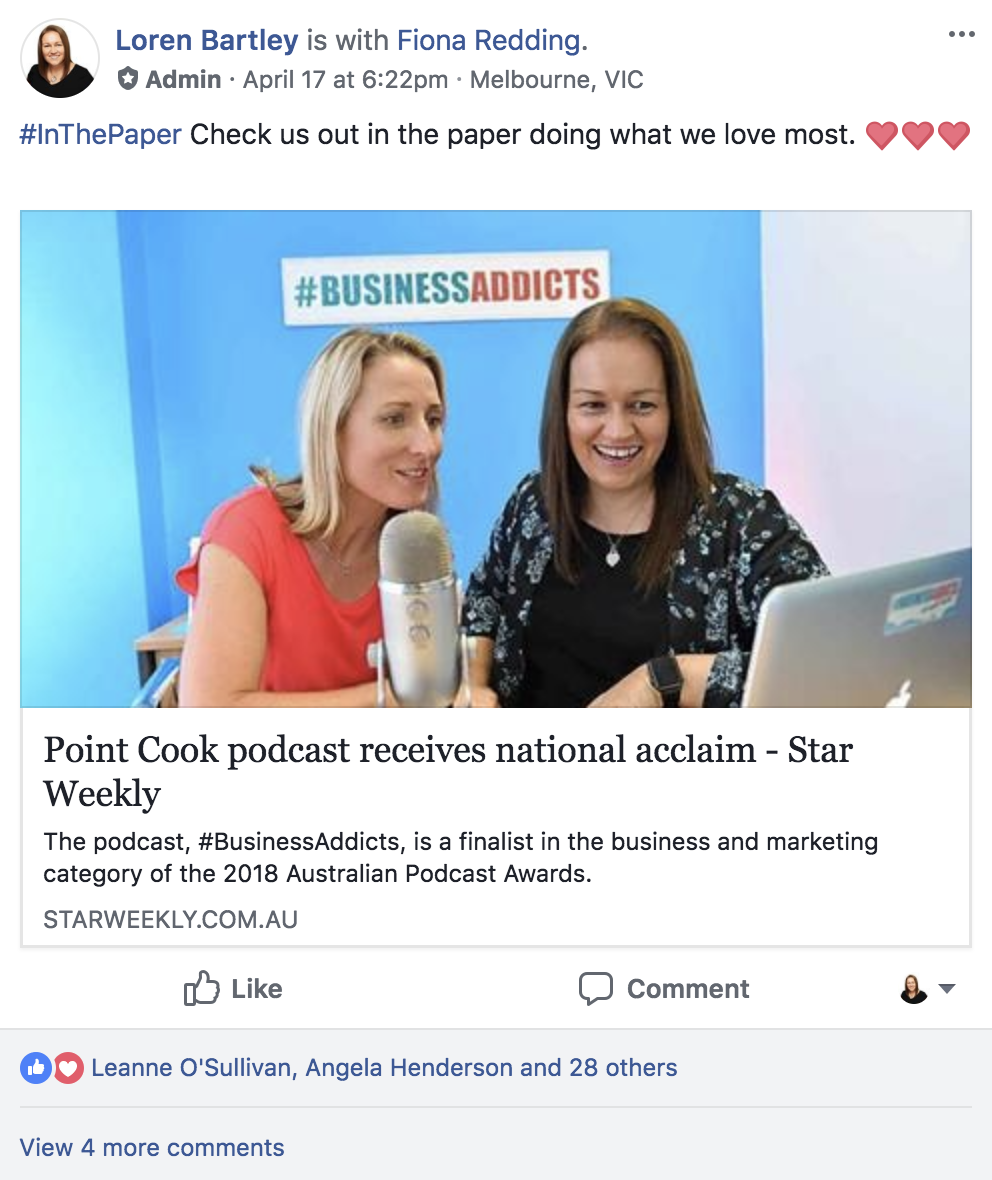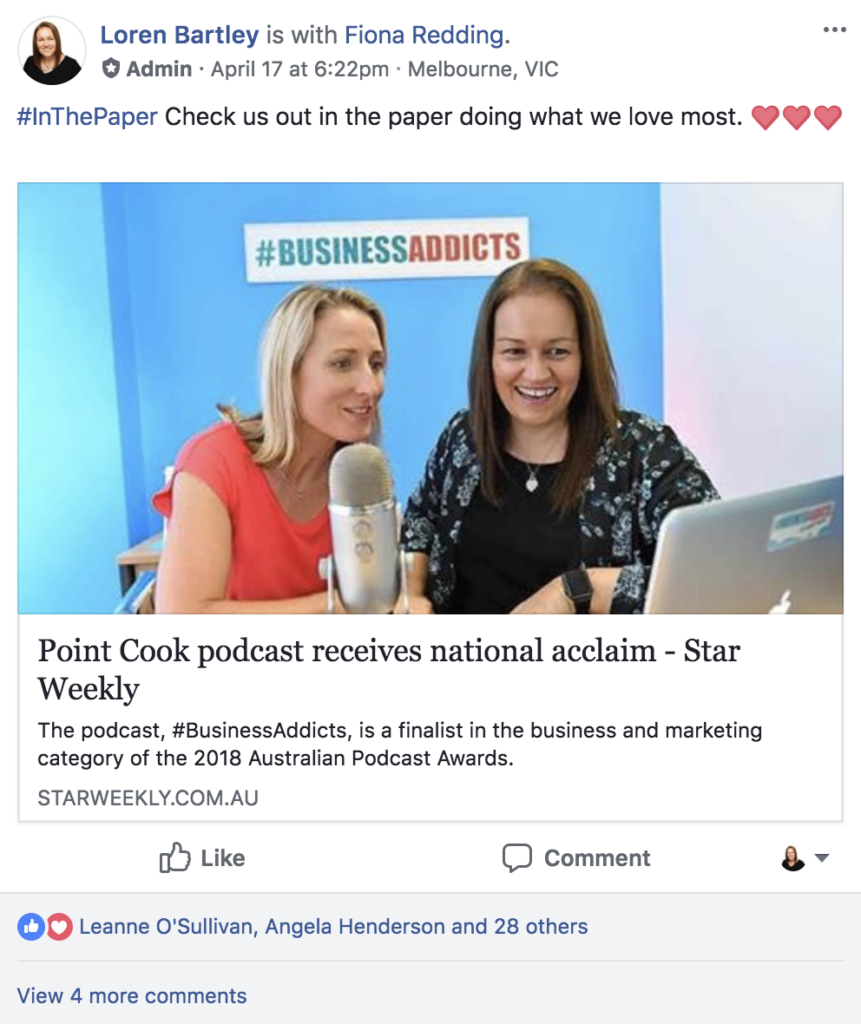 It does take a little work to get started. As the admin, you need to set the example and then lead by it. Post using hashtags so your community gets a feel for how to use them.
You may also have to poke a few people (nicely) when they forget to use a hashtag in their post. But soon, you'll start to see hashtags on every post, sometimes more than one.
You know you have nailed this strategy when your group members start making up their own random hashtags to fit their posts. I've seen #ShoutOut, #InstagramTip, and some hilarious posts starting with the hashtag #OhCrap. It becomes less about rules and more about having fun. And that's what creates a great community.
This strategy will also make your job a lot easier when it comes to moderating your Facebook Group because if it's done well, you will start to be able to recognize what the post is about without having to read the epic novel that some members write. #Winning 😉
Charli Day, Charli Says— Create community rules
Managing a Facebook group can bring great rewards but it's also a lot of work depending on the size of the group.
If you own a large group with several admins then it's important to have some guidelines or rules pinned to the top or saved in the about section. This makes it easier for other admins to enforce the rules and keeps the community free of spam or problematic comments or posts.
I include the following in my guidelines:
Info about the group. All the necessary info like "for information about the latest networking events, visit this website or contact this person."
Purpose of the group. Tell people what the group is all about, e.g. we established this group to help single people in Florida make friends and arrange networking events.
If your group is location specific, state the area. Tell people where you are based, e.g this group is for singles in Florida, particularly in the Tampa Bay Area.
List the admins. Tell members who the admins are and explain what their role is, e.g these admins have the following control and monitoring position for the group.
Define spam. Tell members what is considered spam and how it will be dealt with.
Define inappropriate content. Define your code of conduct. Set best practices to avoid being banned from the group, e.g. no swearing or vulgar language is permitted. Then, tell them exactly what will happen if the rules get broken.
By setting out clear guidelines at the start, you make it easier for admins to manage the group and also keep it streamlined and focused for the members.
Kim Garst, KG Enterprises— Set clear boundaries
My #1 tip for preventing abuse and/or spam in your Facebook group is to set clear boundaries or if you prefer, "rules". You can establish expectations by using the description area in your group to share what the group is all about, what the boundaries are within the group, and what the culture of the community is all about.
For example:
Rule #1: I ask that you please do not spam, directly or indirectly, in this group. If you spam you will be deleted and banned from the group. Personal attacks or disrespectful comments will not be tolerated. No ifs, ands or buts. This is a place to grow and learn in a positive environment. PERIOD.
The problem is that sometimes new members don't take the time to read the group description so I would suggest pinning a post to the top of the group that directs them to things you want them to know about the community. One of those things could be reading over the description.
Rivka Hodgkinson, Meet Rivka — Make some rules
Creating effective group rules is an essential part of an engaged and active Facebook Group. People want to have an opportunity to promote their own stuff, but don't want to ONLY get pitches from everyone else when they come to the group.
I have a very active Facebook group of close to 1,000 women for women entrepreneurs. The best way I have found to manage this is to create space for promotion. We have a list of guidelines in our group description, and this is the first one:
"We invite you to advertise your business and offerings under the designated posts, rather than in the general feed. We will make sure you have plenty of opportunities to pitch your business and events so that you can connect with potential customers within the group. Time is valuable so we, as admins, want to offer you a valuable group experience by making sure the group feed is organized and relevant to our intention of connecting with other women. Thank you for helping us create a strong network of women."
And then enforce the rules! Whenever I see someone creating a direct pitch outside of an appropriate comment thread, I ask them to move it to the correct thread. A few repeat offenders we had to ban from the group. But I would rather have fewer people that are highly engaged and love the group, rather than a bunch of people who don't come to the group because it is a non-stop pitch-fest.
Functionally, I usually create a post about once a week. Most often I do a "Sunday Share" post, with a fun branded image and invitation to share content, promotions, and events. It has worked really well for our group!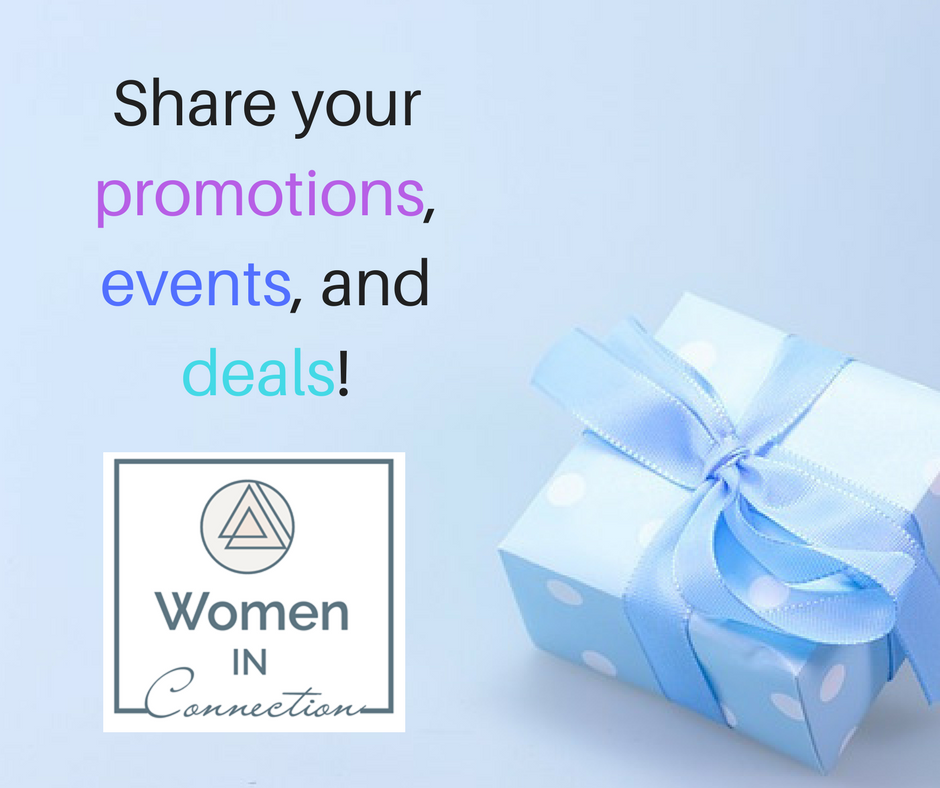 Dorien Morin-van Dam, More in Media— Coach your moderator
We have a Facebook group for social media managers to learn from each other and to help out with client issues. To prevent abuse and/or spam in our group, we have set up a secret moderator group for our paid and volunteer moderators.
In this secret Facebook group, we talk about content published within the group and collectively decide on whether it stays or goes if the topic is questionable. We also discuss what spam to watch out for depending on trending topics, and who is 'on call' to moderate at what time. If a member posts spam, they go on an active 'watch' list in this group; three strikes and they are out. Communicating on Facebook about Facebook is an ideal way to stay ahead of potential problems.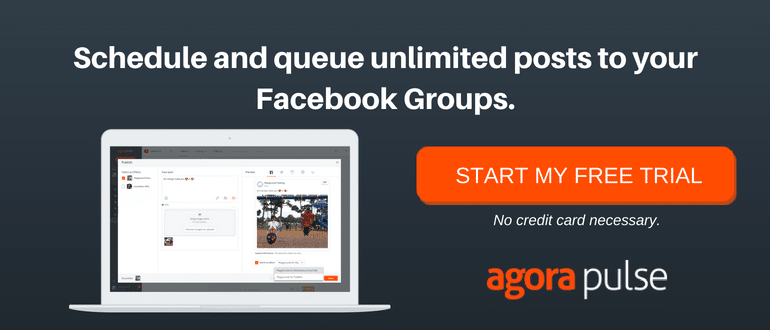 With Facebook Groups, it's really important to lay down the ground rules very clearly from the Get-Go. If you are unsure about what works and doesn't work, spend some time in successful groups and look at the rules and "flow" of the group.
How do people post? What are they allowed to post? How are the rules conveyed and moderated? Is the group content valuable or has self-promotion started to creep back into the group's feed?
The most effective groups tend to have clear guidelines and consistency with encouraging members to follow them. For example, if live video is not allowed (as it's difficult to check and moderate the content) then unauthorized posts will be immediately deleted without warning and this is made perfectly clear in the Group Guidelines. Here's a callout to the guidelines from my public group Visual Content Creators.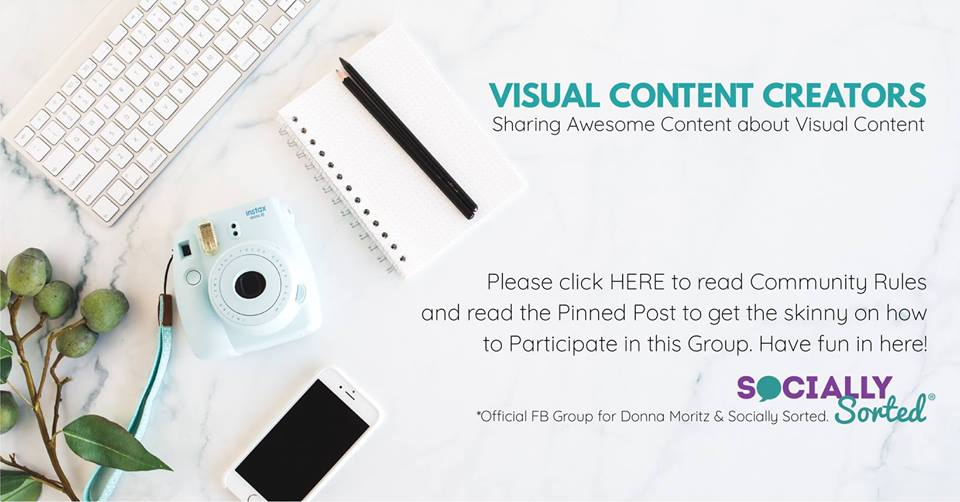 One of the best ways you can keep content on-topic, valuable to members and non-spammy is to encourage members to post in a certain way. Examples include:
Adding hashtags titles to posts so that Admins can easily find, respond to and moderate posts. This might be #ASK to ask a question, #SHARE to share a post and #WIN to share a success story. These hashtag titles are searchable in the group.
Using anchor images to encourage conversation and engagement. In my groups, I have used anchor images with titles such as "

TUESDAY

TIPS" (where members can share tips around a particular topic) or "FRIDAY DRINKS" (where members can share one profile and something around a topic – to encourage engagement). There are many ways you can do this, but it trains your members to have a conversation around the image.
Holding a Challenge in the group around a particular skill or topic. In this case you might use a mix of both of the above examples, encouraging members. For example, a video-creation challenge you would encourage them to post on the wall or under an Anchor Image using a particular hashtag.
Got Rules?
Our experts seem to agree on one thing– if you want to run a successful Facebook group you need to lay down some ground rules and enforce them.
You need to tell members what's allowed, what isn't, and what the consequences of breaking the rules are.
What about you? What's your favorite Facebook community management tip? Let us know in the comments!