[IMPORTANT UPDATE]: We've accessed a live page with the new design and there is a bug preventing fan gated applications from working properly. Read more here: https://www.agorapulse.com/blog/the-new-facebook-is-coming-highlights-from-f8
*************************************************************************************************************
A couple of days ago, Facebook announced a new redesign of its business pages. That announcement showed a partial screenshot on which application tabs were nowhere to be seen. This created a lot of negative feedback from the marketing community and page owners who were relying on apps to grow their fan base, capture qualified data from their existing fans and engage with them.
Among the 208 comments on the announcement from Facebook, no less that 75% of them were worrying about where the tabs had gone! The most common guess was that they would be accessible under the "more" drop down menu. Kind of hidden.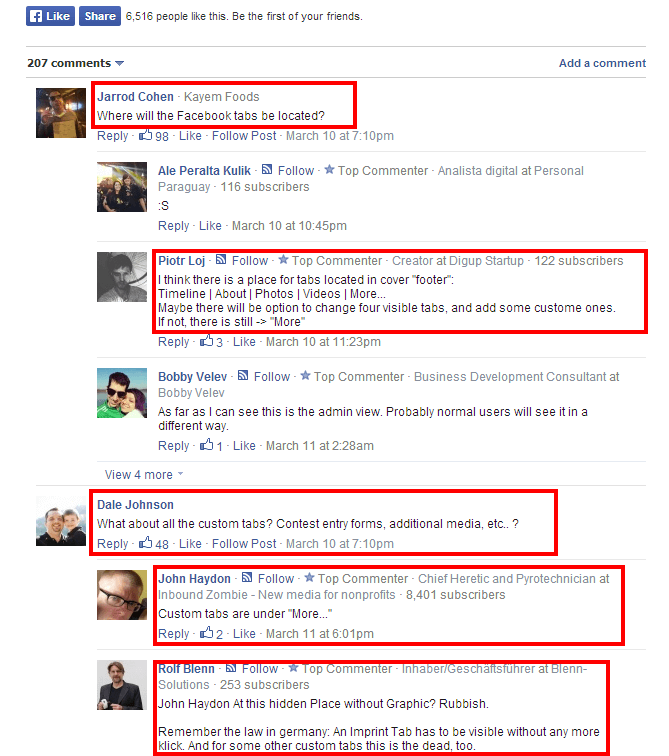 I even wrote an article on that choice, expressing my concern on what this meant for app vendors and Facebook marketers.
I was wrong! Well, at least on the Facebook-wants-to-hide-apps part of it.
Based on a recent screenshot taken from the Facebook for business page, Application tabs are still present on the page! Check it out here: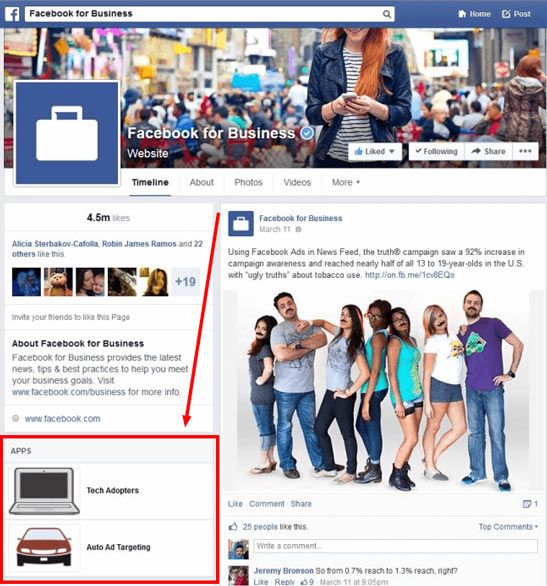 As you can see, application tabs still have the same image and app name, no change on that front, cool!.
Good news: page admins won't have to change their visuals or copy for the app name. A big relief for vendors like us too…
The big difference is this- applications will not be prominently displayed on the top of the page as they are now, they will instead be displayed on the left side of the Timeline a little down the page. If you remember the design Facebook pages had before the Timeline design rolled out in 2012, apps were already down in the left column, but they had much smaller visuals (16 pixel wide). So all-in-all, this isn't such a bad move.
The only thing that we don't know yet is how many apps we'll be able to display there. Remember that today you can only display 3 tabs, all others appear under a "more" drop-down menu. But this is not a big deal, I'll live with 3 and a "more" drop down.
What do you think about this news? Excited? Or still disappointed? Let me know!