As a social media manager or chief marketing officer (CMO), you know how powerful influencer partnerships can be for your brand. With social media influencers, you can do anything from increase brand awareness to drive ecommerce or retail sales.
Influencers have quickly become one of the most effective customer acquisition methods, and for good reason. On average, businesses generate $6.50 for every $1 spent on influencers. And according to Influencer Marketing Hub's State of Influencer Marketing 2023: Benchmark Report, influencer marketing has grown into a $21.1 billion industry. This is a significant increase of 29% from $16.4 billion in the previous year, and is expected to continue growing in 2024.
So the question is, how do you find social media influencers—and how can you manage these relationships efficiently?
How to Find Social Media Influencers on Each Network
You may assume that you need a full-featured influencer marketing platform to find potential brand partners.
But that isn't necessarily true.
In many cases, starting your own search on social media is much easier (not to mention significantly less expensive).
Let's walk through the different ways to find influencers on each major social media platform.
Identify social media influencers on Facebook
If your organization's Facebook page has attracted an engaged audience, you may already be able to count influencers among your fans.
Tracking follower interactions on Facebook is time-consuming, but you can streamline the process with Top Fan badges.
To turn on Top Fan badges, open your organization's Facebook page and go to the professional dashboard.
From the list of tools, select Top fans and switch on the feature.
Now you can start tracking your page's biggest fans and vet them for brand partner potential.


You can't always expect influencers to find your brand first, so seek them out. Because Facebook groups are ideal for sharing expert advice and tips, they're often great for finding influencers, too.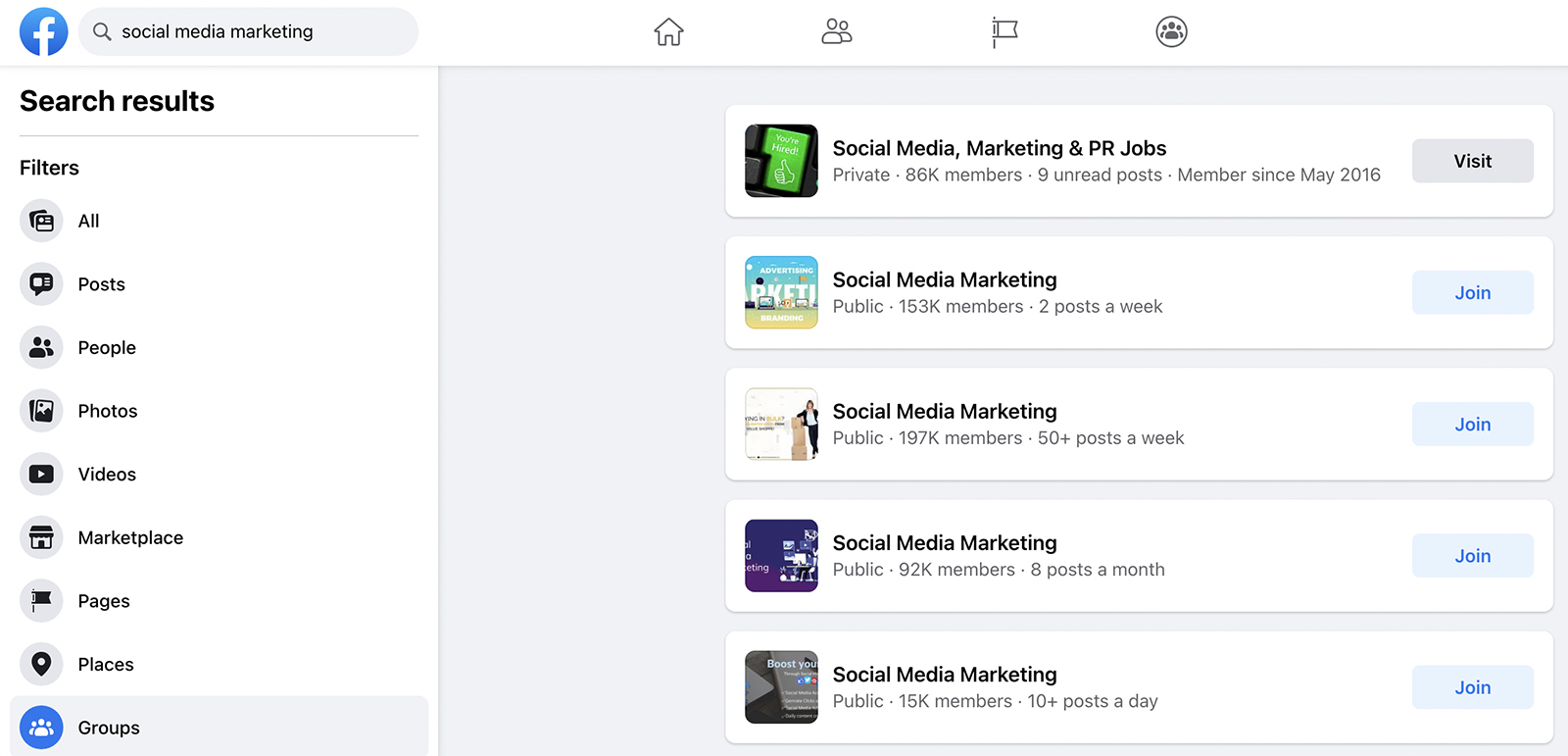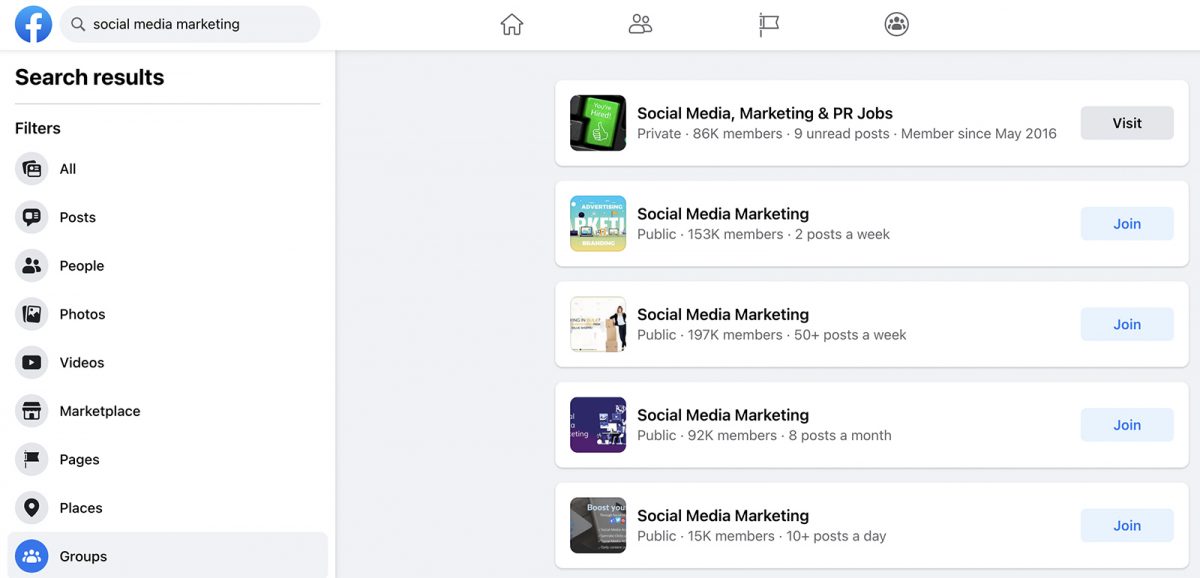 To find social media influencers, join Facebook groups that relate to your industry or your target audience. Then keep an eye on members who make a lot of contributions—as they may be influencers. You can typically identify them by their badges.
Look for members with Conversation Starter badges, which look like coffee cup icons.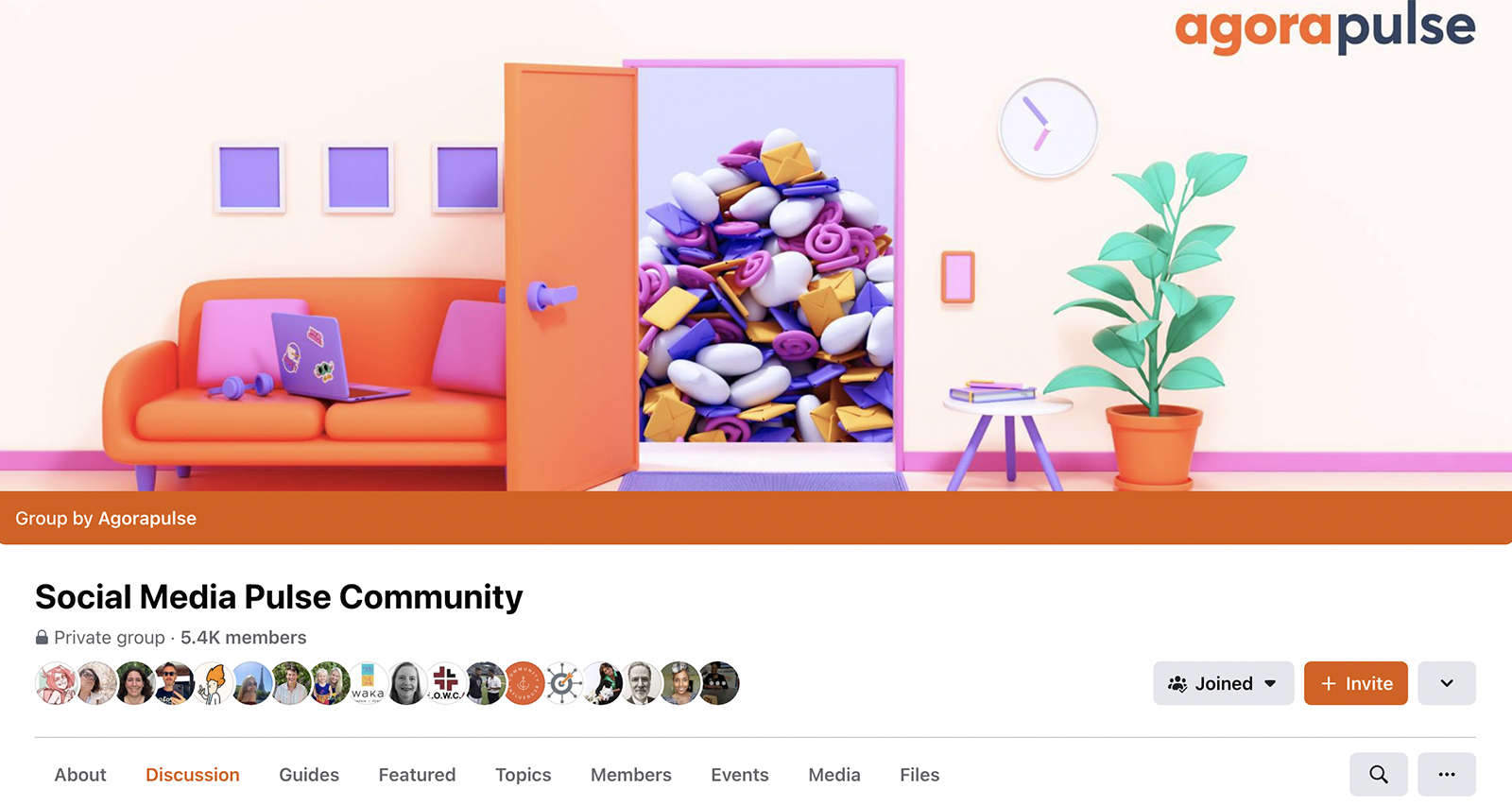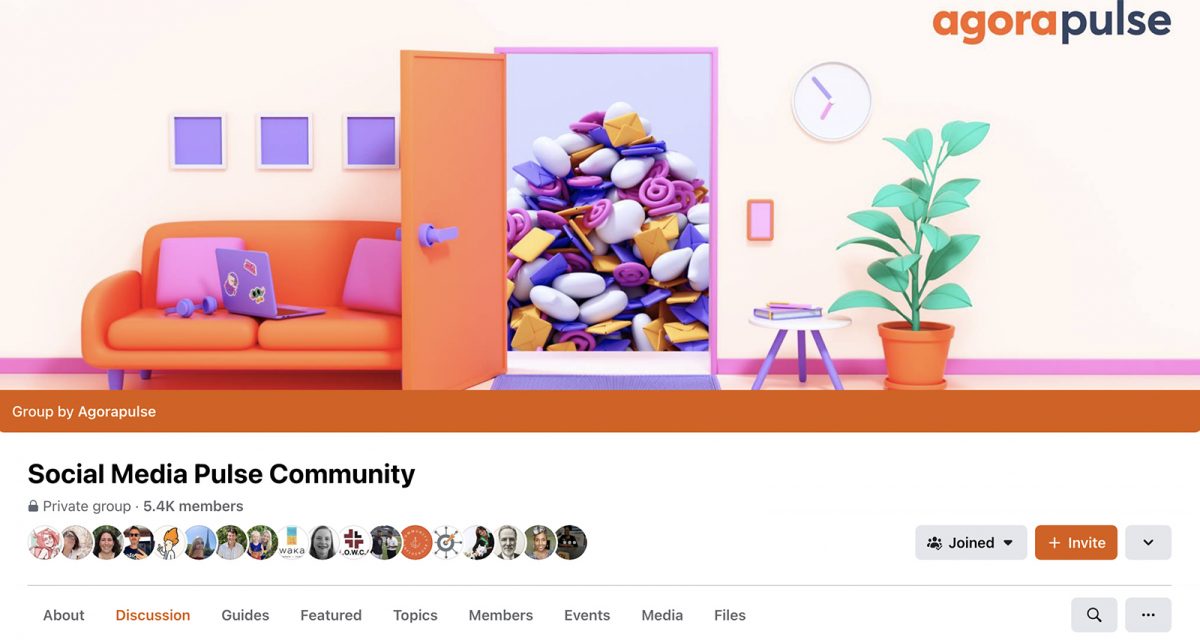 Rather than joining from your personal profile, participate as your Facebook page. Every time you engage with group content, you can increase awareness of your organization—and possibly introduce your brand to influencers.
Find social media influencers on Instagram
Finding Instagram influencers who follow your account isn't as simple as it is to find Facebook influencers on Facebook.
But Instagram makes it much easier to search for influencers—which is ideal if you know what you want in a brand partner.
To search for influencers, open the Instagram app and go to the Explore tab. In the search bar, type a keyword related to your brand or industry. Then browse the top content, top accounts, and top hashtags related to your search.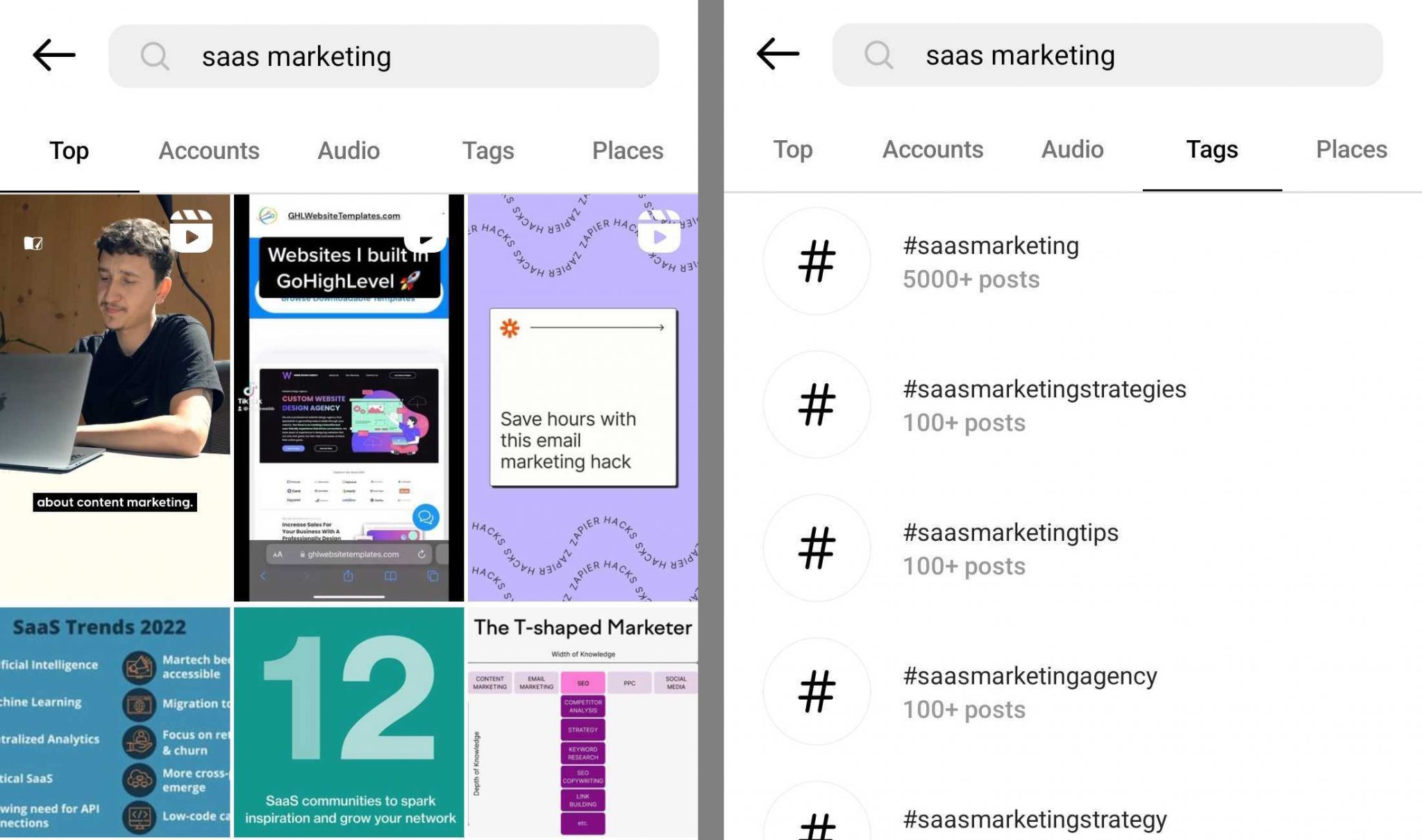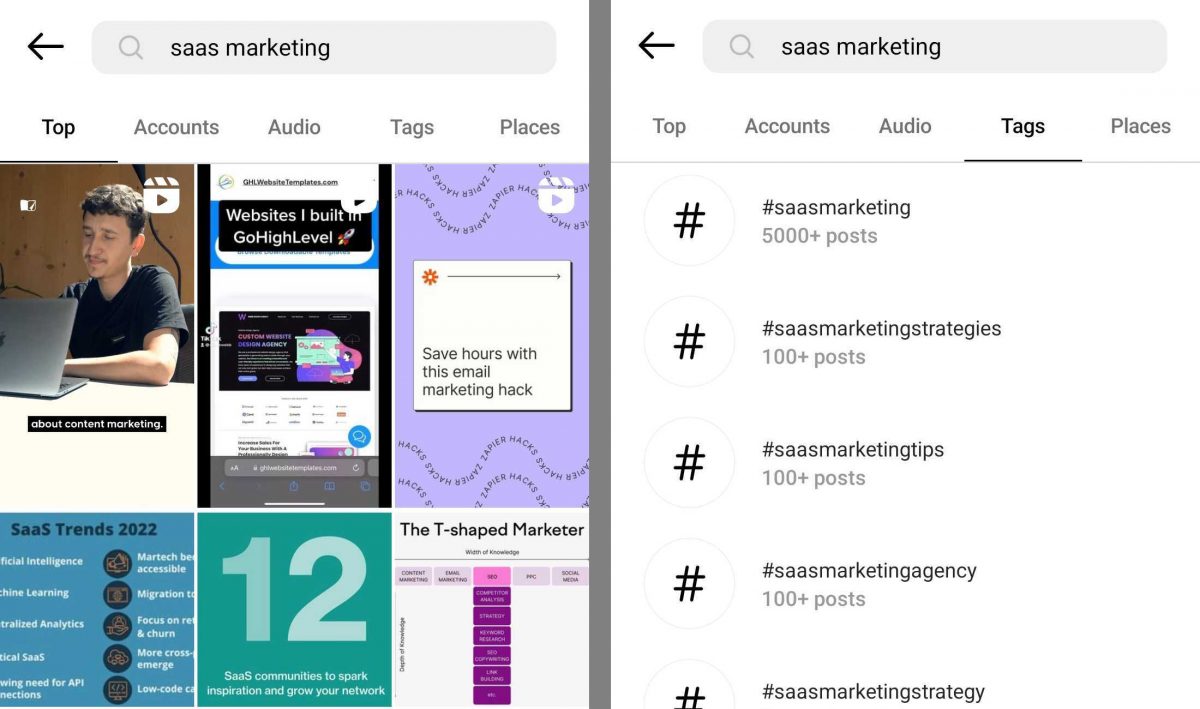 You can easily tap through to view creators' profiles and confirm whether they have influencer potential. For example, you can easily see their follower numbers, areas of expertise, and past partnership content.


Seek out brand partners on LinkedIn
Similar to Facebook, LinkedIn groups can be helpful for finding influencers. To find relevant groups, open LinkedIn and type a keyword into the search bar. Select Groups from the top menu and look for options to join.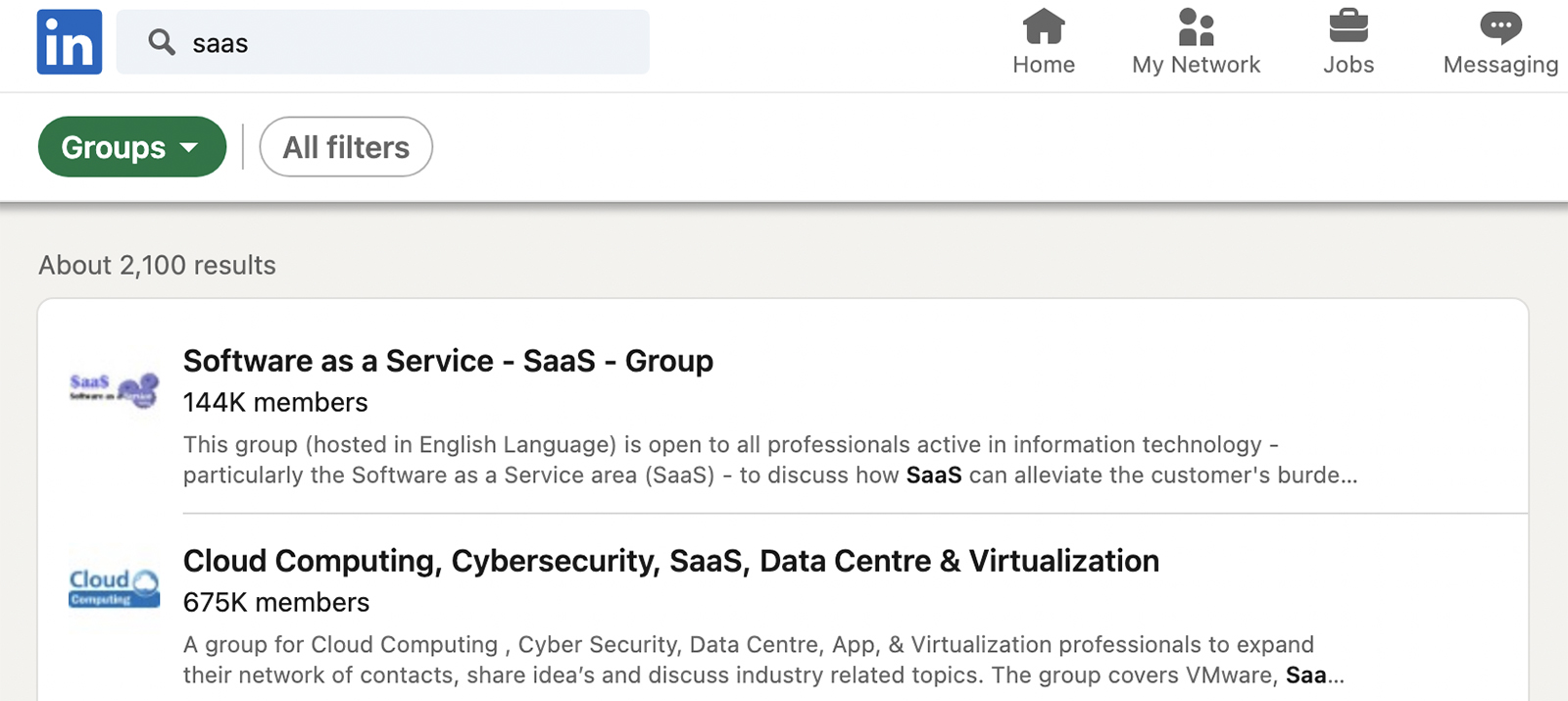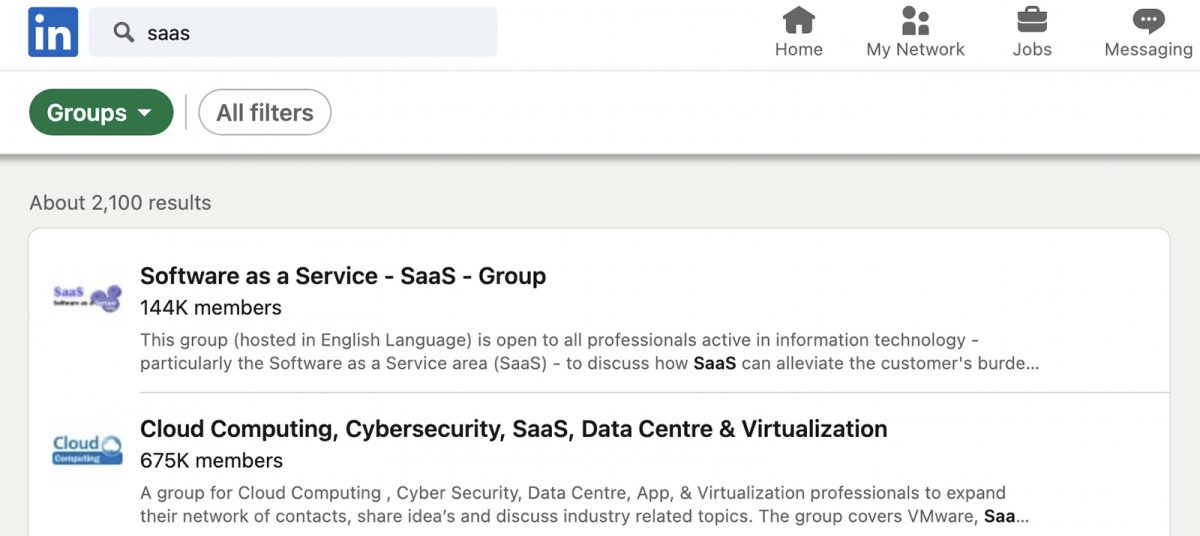 Unlike Facebook, LinkedIn doesn't allow company pages to join groups. That means you'll need to participate from your personal profile and act as a representative of your organization.


Following LinkedIn hashtags can also be helpful for seeking out influencers. Search for relevant hashtags in the LinkedIn search bar and follow any relevant options you find.
Then you can explore the hashtag feed to find popular posts and potential influencers.
You can also find influencers on LinkedIn by simply searching in the search bar, then choosing the option on the left sidebar that says, "People who talk about…" Then you can see all the people who frequently talk the topic you searched for.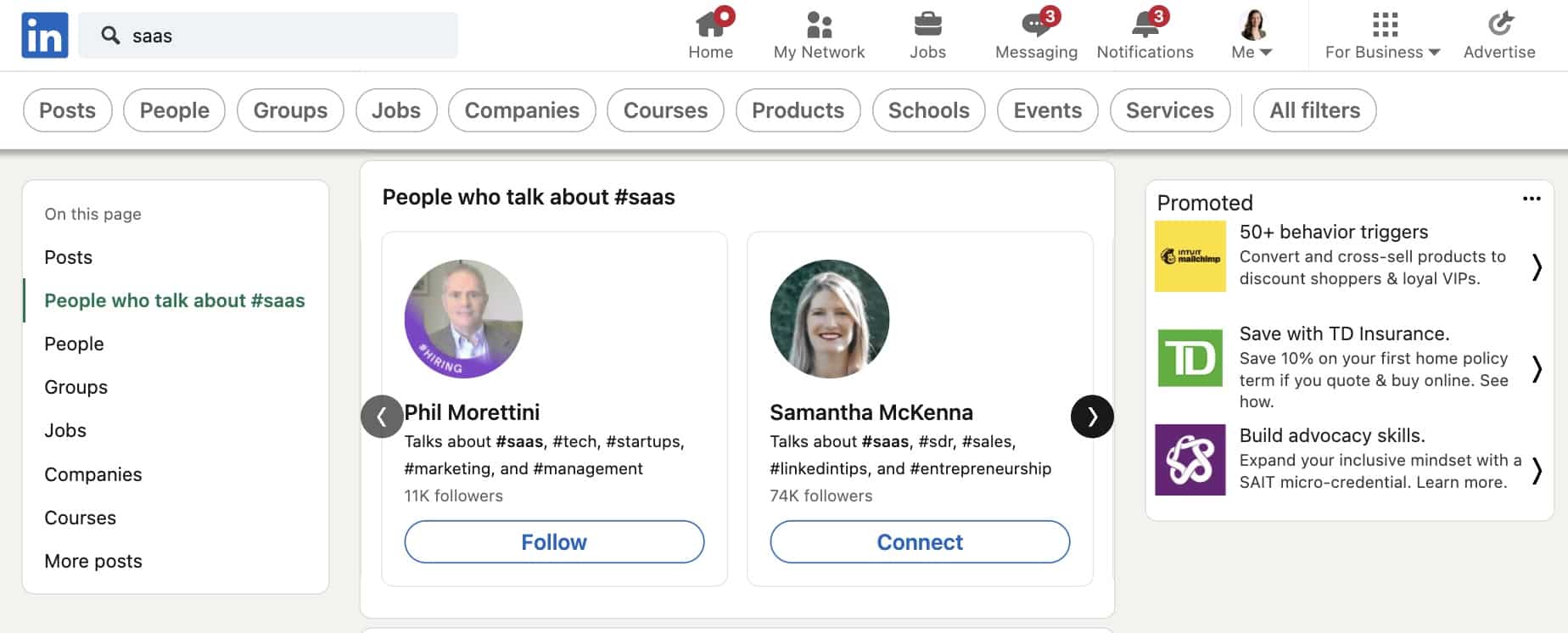 Another way to find influencers is by using the advanced filtering on LinkedIn searches. So, search for your topic using the search bar, then once you are looking at the results, you'll see an option appear in the top right of the page for Filters. Click on that, and then you can toggle it to search for only People. Then you will have a list of advanced filtering options to choose from, including the ability to filter by:
who they follow or are connected to
location
current company
industry
service categories
schools attended
topics they talk about
Connect with creators on Twitter
On Twitter, lists are ideal for curating your feed and identifying influencers. You can build a list of influencers for your organization by selecting Lists from the Twitter menu and clicking to create a new list. Lists are public by default, but you can make yours private if you're using it for research purposes.

Not sure who to add to your list of influencers? You can follow or borrow lists from other brands or figures in your industry. From any brand's Twitter account, click to view their lists. Then click to follow an existing list or add the accounts to your own list.
You'll automatically see content from accounts on your lists on your Twitter timeline. But you can also pin your favorite lists so you can quickly scroll through new content and interact with potential influencers.
Search for social media influencers on YouTube
On YouTube, you can find social media influencers using hashtag searches. YouTube automatically compiles these pages and adds relevant content—but you'll need to revisit them regularly since there's no option to follow these pages.

Another way to find YouTube influencers is to check your competitors' channels.
Look for content that features guest speakers or industry experts. You won't want to steal your competitors' current brand partners. But some may be open to getting to know your brand—and others may inspire ideas for additional influencers to seek out.
How Agorapulse Can Help Your Team Find Social Media Influencers
Whether you prefer to find social media influencers among your followers or via a hashtag search, Agorapulse can streamline the process significantly.
Let's take a look at the key features you'll want to use for finding and managing influencers.
Brand mentions
In some cases, social media influencers may discover your brand before you learn about them. If they publish social media posts about your products and services, you can easily view these mentions in Agorapulse.
When you add social profiles to Agorapulse, the dashboard automatically tracks brand mentions that include your username. Brand mentions land right in your inbox so you never have to worry about missing them.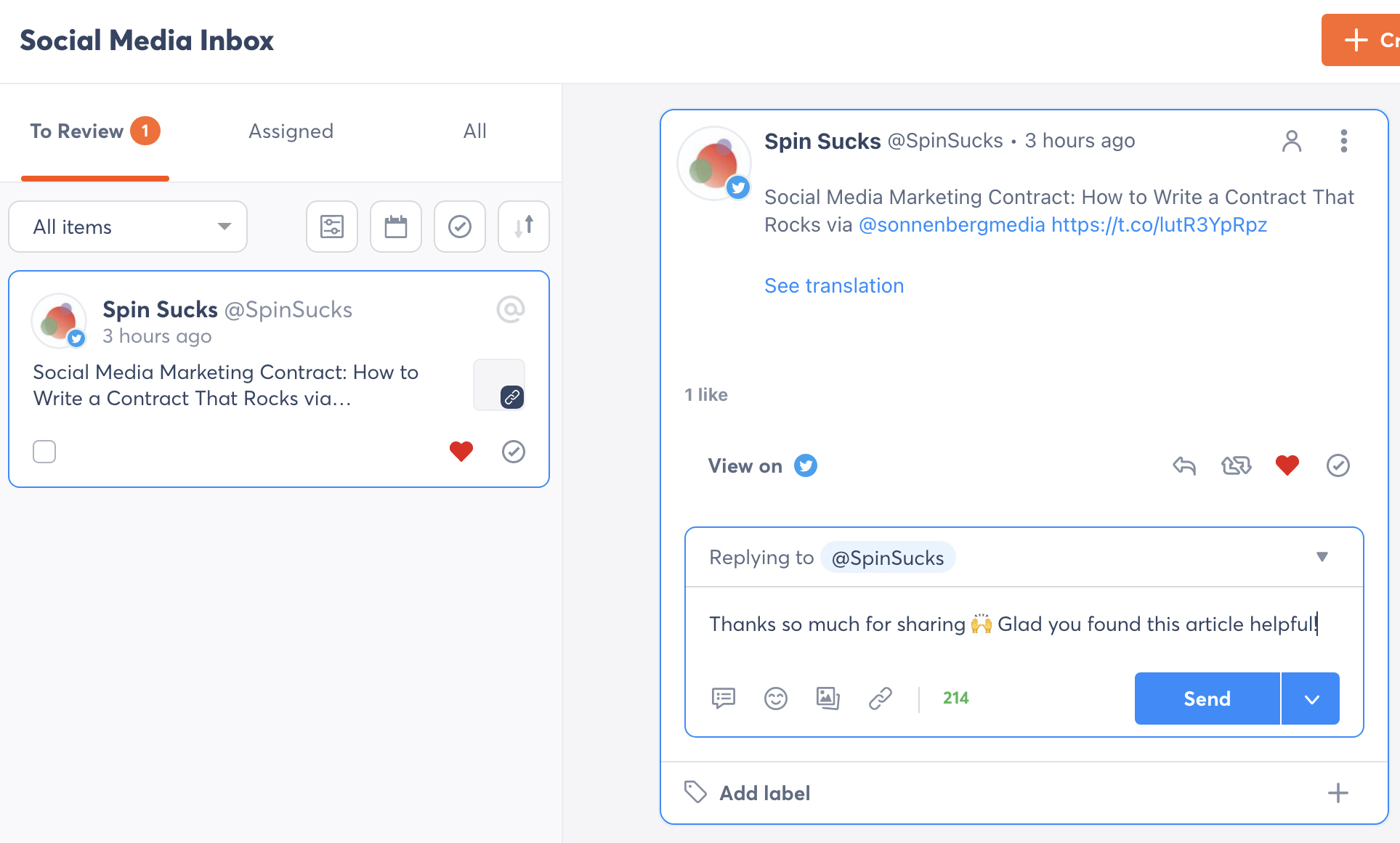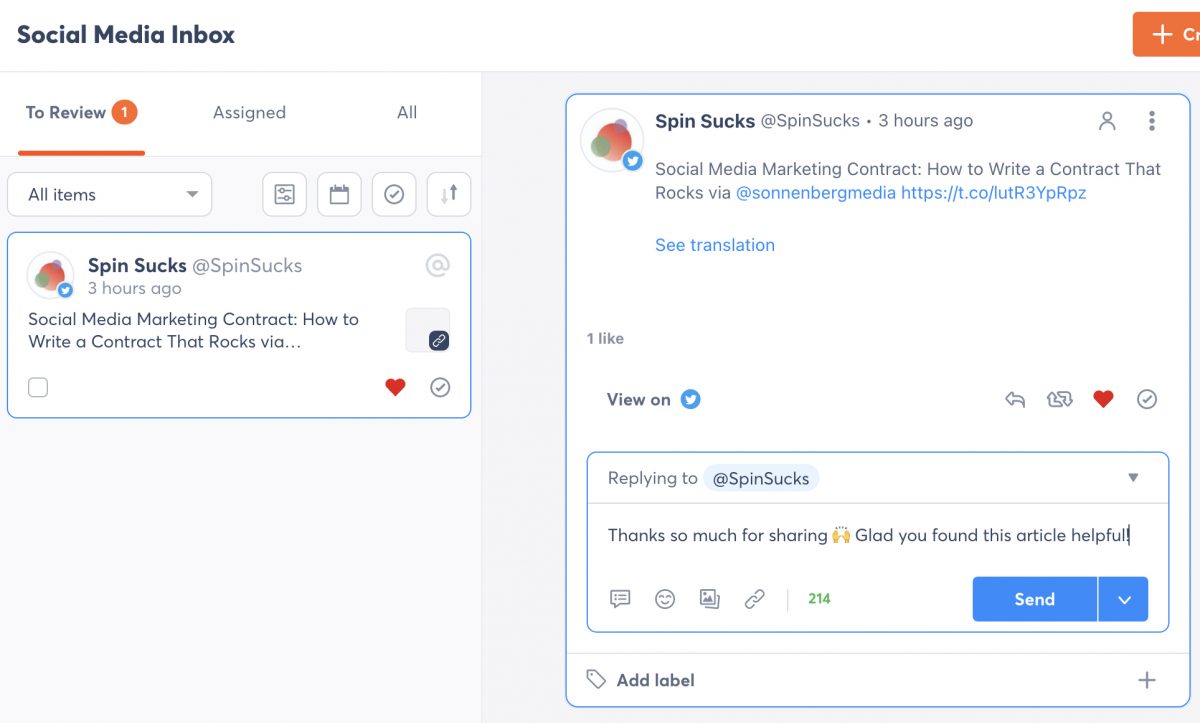 Your team can reply to Facebook and Twitter mentions from the Agorapulse dashboard, and you can click to engage with Instagram posts directly.
Want to get to know the creator and see if they might be a great brand partner? You can open the original post from your Agorapulse inbox—and then click through to explore the creator's profile.
Social listening
Brand mentions that include your @username are incredibly easy to track. But some of the best post about your brand may not include a tag. Instead, creators may mention your brand in the text or use an abbreviation (or even a misspelled version) for your business.
Agorapulse can help you find these mentions too—but you'll need to set up a social listening search first. From the listening tab, click to create a new search for your Instagram, Twitter, or YouTube profile.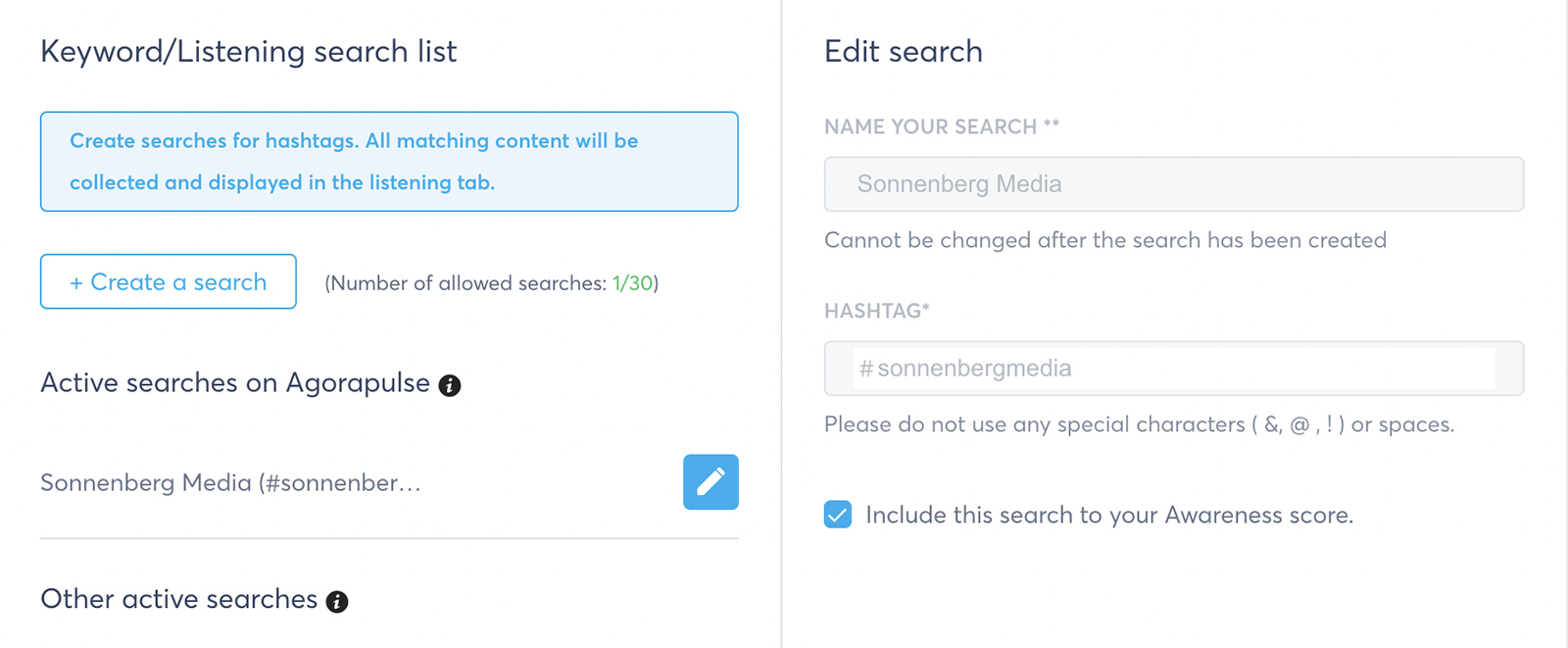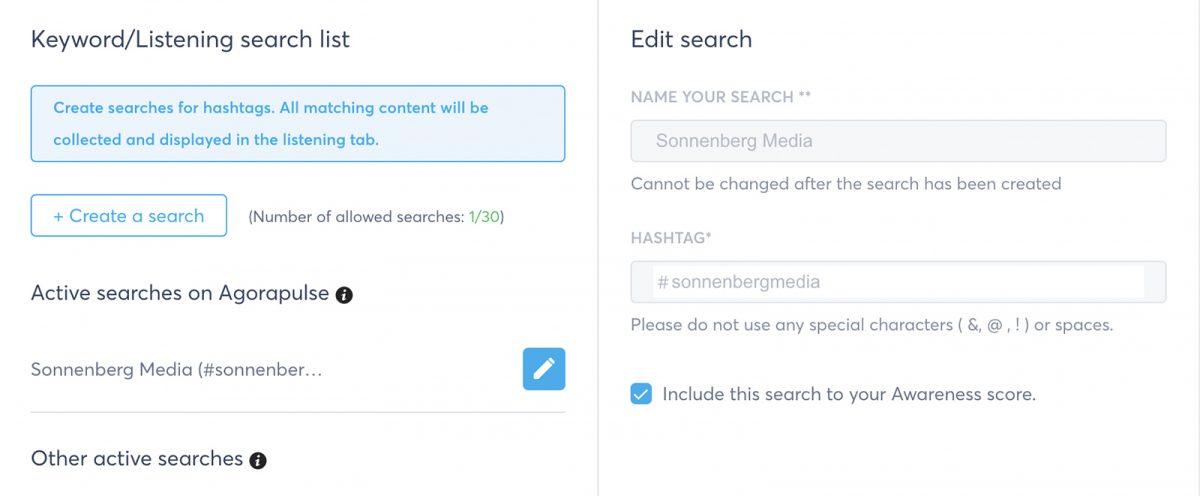 Then enter the keywords to include in each search. For Twitter and YouTube searches, you can add keywords like your company's name and the nicknames or abbreviations customers use to refer to your brand. You can also exclude terms to make the search more relevant.
For Instagram searches, you can monitor hashtags only. In addition to your branded hashtags, think about adding campaign hashtags your team has created as well as any fan-made hashtags.
Once you set up these searches, any relevant content will appear in the listening inbox for each social profile. You can reply to Twitter and YouTube listening items directly from the Agorapulse dashboard, just like brand mentions. Because of API limitations, Instagram listening items require a reply directly from the Instagram app.
Social inbox
Brand mentions aren't the only items that appear in your Agorapulse inbox. Agorapulse automatically collects all comments and DMs for your linked social profiles. This engagement might include questions or comments from customers—but some of those comments and DMs might come from creators who have their own engaged audiences.
In some cases, you might be able to identify engagement from an influencer right away. For example, some creators might ask you about a partnership if they think your brand would be a good fit for their audience.
But if their comments and DMs make them sound like happy customers, you might not realize they're from influencers. So how can you tell? Sometimes the number of interactions gives them away.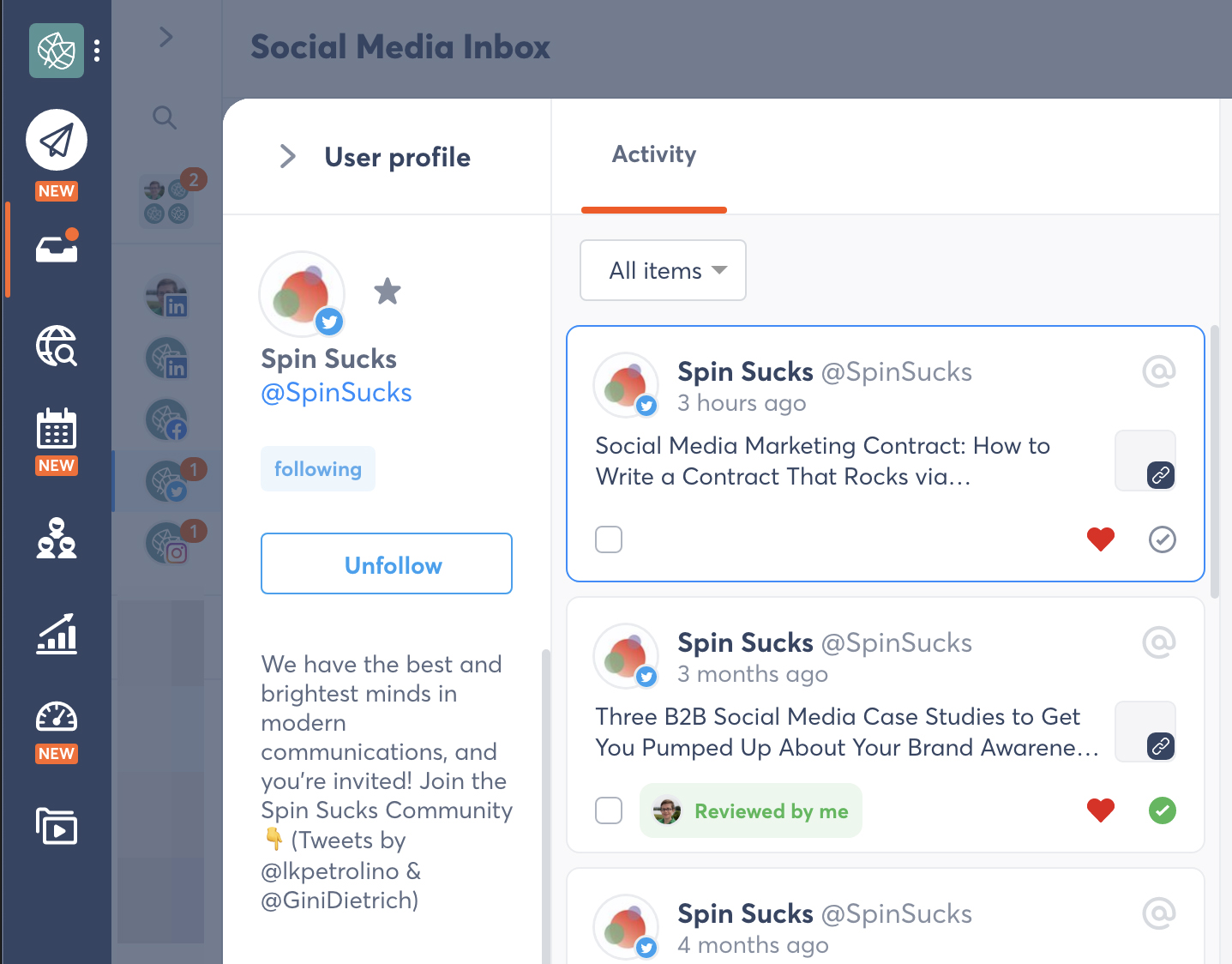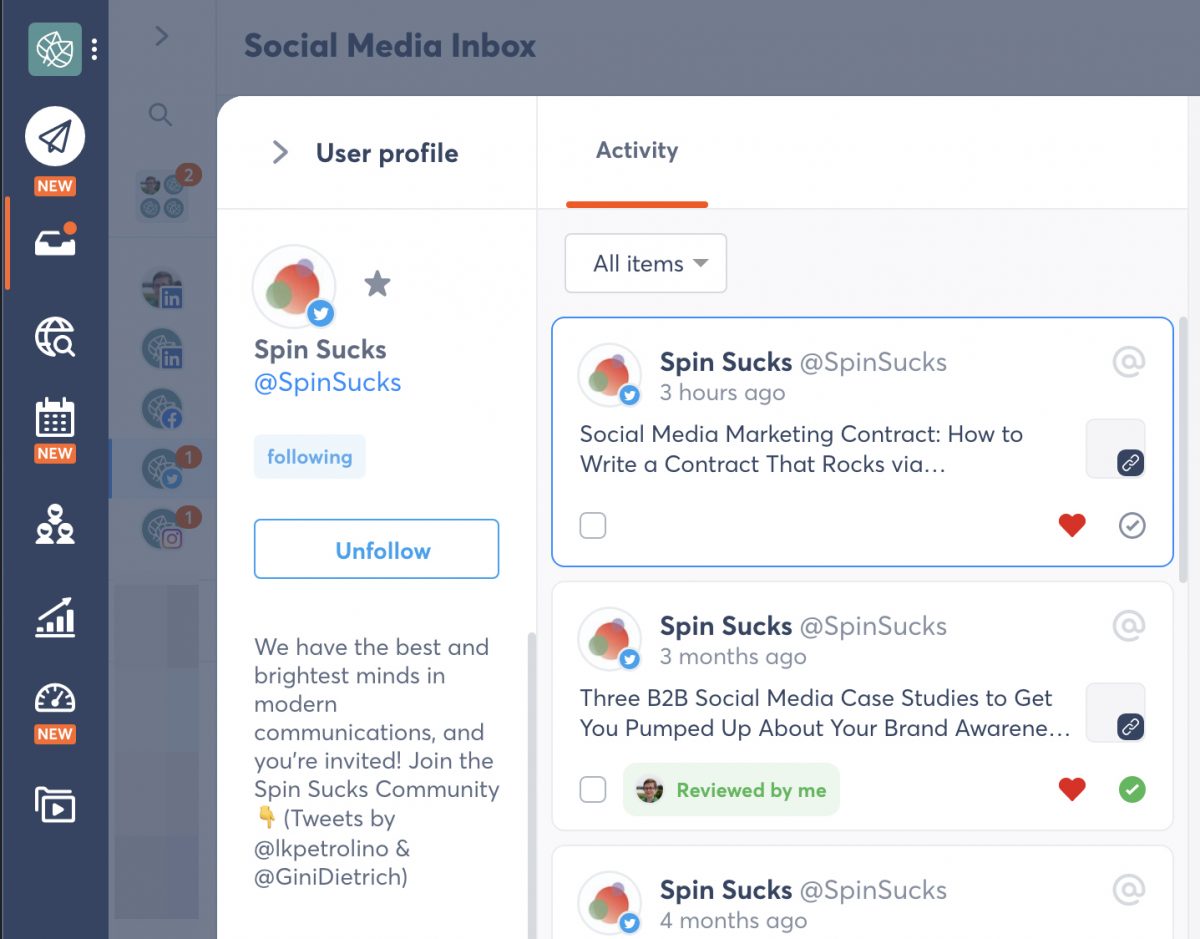 Every time you review an inbox item, you can see the user's profile on the right side of the screen. Here, you can see how many times your brand has received a message, mention, or comment from the user.
As those interactions add up, you may want to take a closer look at the creator's profile and vet their influencer potential. You can click to open their profile directly so you can read their bio and browse their content.
You don't necessarily have to wait for a dozen interactions to identify an influencer though. In many cases, their username or the thoughtfulness behind their comment make their influencer role clear. You can always click to open their profile or the original post to learn more.
Social CRM
With Agorapulse's social customer relationship management (CRM) tool, you can keep track of fans and potential brand partners efficiently. On the Fans & Followers tab, you'll find profiles for every user who has interacted with your social profile.

You can click to open any user's profile and see a complete history of all their engagement—including mentions, comments, and messages. User profiles also have notes tabs where your team can leave internal notes about users, engagement, or influencer potential.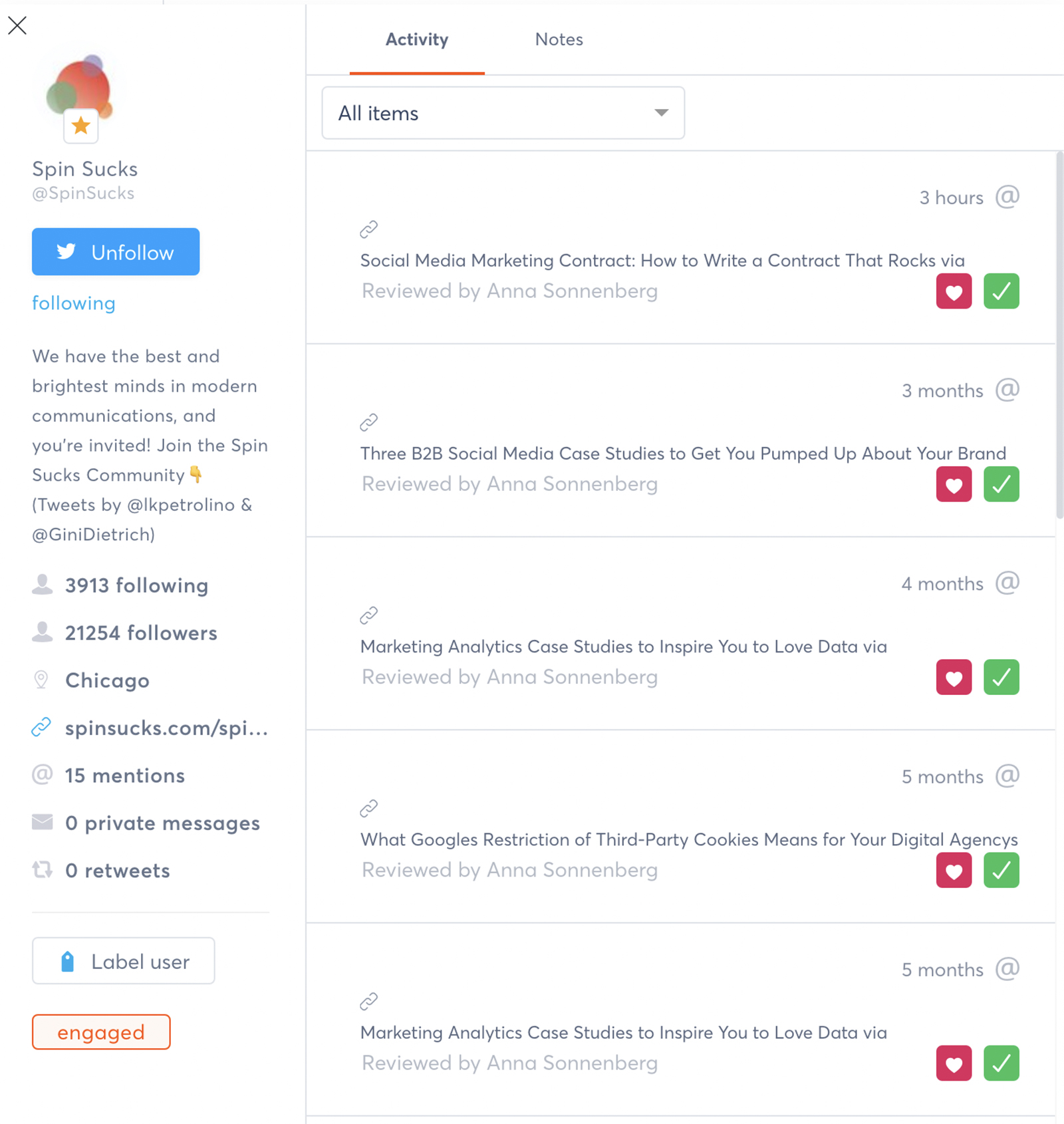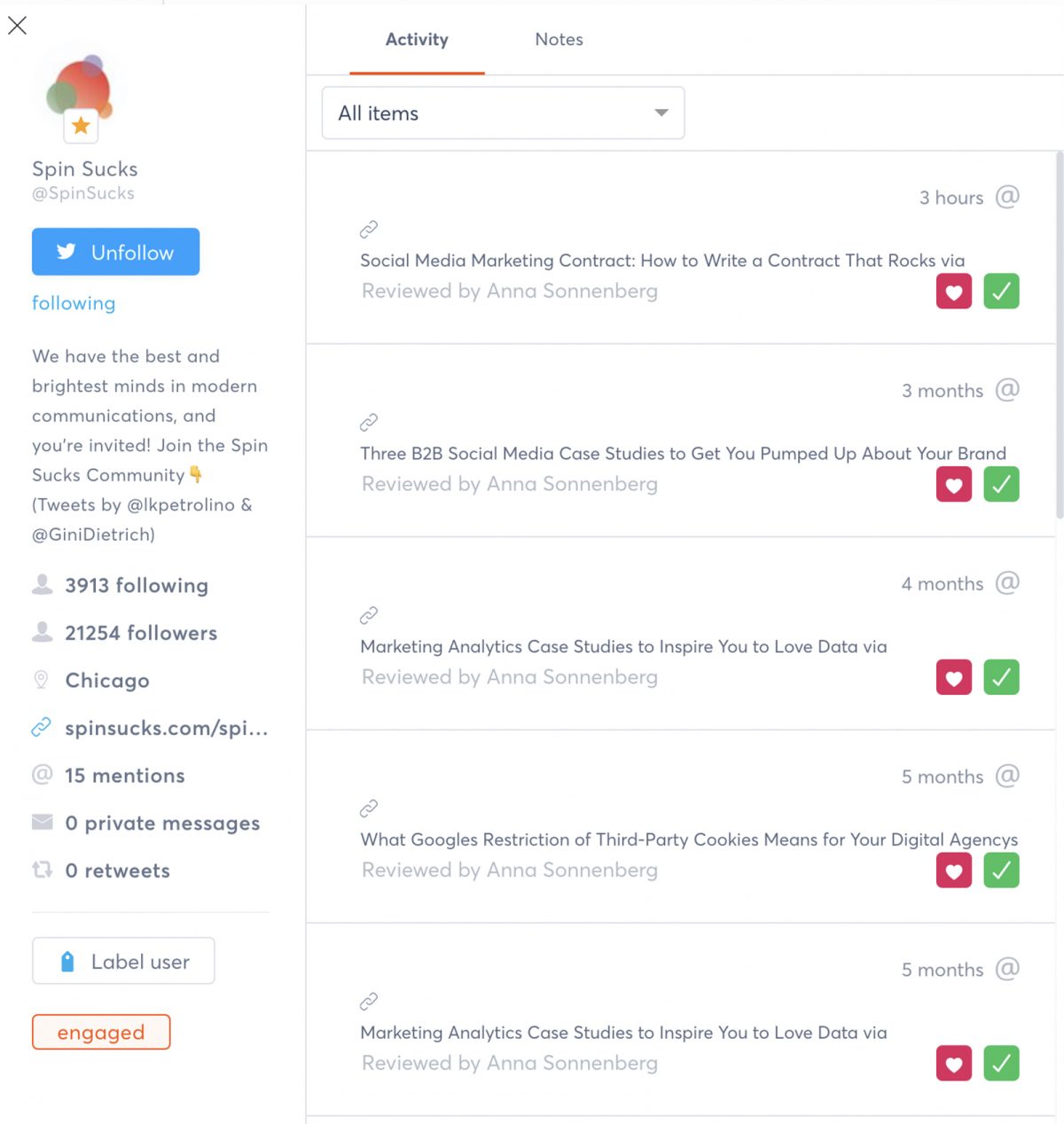 To help you separate the signal from the noise, Agorapulse's social CRM automatically ranks top fans using data from the past 30 days. This information is ideal for finding your brand's biggest fans quickly—so you can easily spot key supporters.
In addition, the Fans & Followers tab automatically labels people who engage with your social profile. The Engaged label designates users who mention your brand, while the ambassador label reflects users who amplify your brand's content.
Your team can also add custom labels to any user profile. For example, you might label potential nano-, micro-, or mega-influencers—or tag them in terms of partnership priority.


To help certain user profiles stand out, you also have the option to favorite them. The Fans & Followers tab displays all favorited users in a separate tab so you can sort through them easily.
How to Partner With the Right Influencers: A Guide for CMOs
When your team uses a combination of native and Agorapulse tools to find social media influencers, they're likely to find a lot of potential brand partners. But not every creator is the ideal fit for your brand.
So how can you ensure you work with the right brand partners?
Use the guidelines below to help your team find influencers who can help your brand grow and reach key marketing goals.
Specialty areas
One of the best ways to make sure an influencer is a good match for your brand is confirming their niche. Most influencers have one or two specialty areas that guide their content and shape their audiences.
Sometimes, the match will be obvious. For example, influencers who specialize in healthy recipe development could be a great fit for your plant-based consumer packaged goods brand.
But it isn't always necessary to seek out such a clear match.
When you want to seek out new audiences, it's helpful to look for influencers who specialize in adjacent audiences—such as fitness or health and wellness. Use your brand's buyer persona to get creative.
Audience size
Influencer audience size is a key consideration. But a larger number of followers isn't always better. In fact, creators with smaller audiences often have much higher engagement rates—which can make them attractive candidates.
For example, nano-influencers who have fewer than 15,000 followers on Instagram have an average engagement rate of 3.86%, according to Oberlo. In contrast, mega-influencers who have 1 million or more followers have average engagement rates of just 1.21%.
These trends don't apply to Instagram alone. For example, the relationship between audience size and engagement rate for YouTube influencers is similar.
Does that mean your team should only seek out nano- or micro-influencers?
Not necessarily, especially if you want to reach a large audience.
But your team should review influencers' engagement rates carefully to feel confident that any partnerships would receive positive engagement.
Campaign budget
If your organization is new to influencer marketing, you may have a lot of questions about standard rates and campaign budgets. The short answer is that there's really no standard rate for influencer campaigns, as creators set their own rates for projects.
In most cases, however, you can expect audience size to be a major factor in determining price. Nano- and micro-influencers with 100,000 followers or less generally have the most affordable prices. Celebrities and mega-influencers with 1 million or more followers typically charge the most.
Most influencers also consider campaign scope when quoting a rate for a project. Campaigns that include multiple pieces of content across social media platforms are likely to cost more than a one-off campaign on a single channel.
Marketing goals
To get the greatest value from your team's influencer marketing campaigns, map out goals in advance. Experienced influencers can often help your team set expectations before you commit to a partnership.
For example, creators may be able to share the number of impressions, clicks, sales, or giveaway entries their campaigns have generated in the past.
Using these metrics, your team can set key performance indicators (KPIs).
Social Media Metrics That You Need to Track Carefully Every Month
To maximize your marketing budget, align influencer campaigns with other marketing initiatives. For example, you might plan to partner with creators during a major ad campaign, so your team can create multiple touchpoints for the target audience.
Influencer contracts
Whether your team plans to work with new or experienced creators, an influencer marketing contract is essential. On a basic level, this type of agreement should outline the parties involved and the scope of the campaign—including the channels and amount of content.
It should also clarify the time frame for the campaign, the cost of the partnership, and the terms for payment.
Confirm content usage rights in an influencer marketing contract. If your team wants to republish creator content, for example, you need to know if you have permission.
In most cases, influencers are free to promote any brands they like. But if you want to prevent a brand partner from working with a competitor for a set amount of time, you can also hash out exclusivity terms in your influencer marketing agreement.
If you want to find out even more influencer marketing strategy tips, you can watch our latest video with influencer marketing expert Gordon Glenister, where he shares some of the key insights and trends that CMOs need to know about influencer marketing in 2023.
Wrapping Up What We Learned About How to Find Social Media Influencers
Now your team is ready to find social media influencers—with a little help from Agorapulse. From identifying potential brand partners to managing conversations, our complete social media solution can power your influencer marketing plan. Book a demo with a member of our team to see it in action.