Many marketing agencies are yet to take the leap into offering influencer marketing as a service. What are the influencer marketing trends you need to know about? And what are the essentials for managing a client/influencer relationship? Let's look.
Influencer Marketing Predictions for 2024
The influencer market has seen its dips and surges in popularity, but what's the outlook? Let's look ahead to some 2024 influencer marketing predictions.
Influencers in fields like finance, health, and pharmaceuticals are anticipated to be in higher demand, reflecting a need for authenticity and trust in these sectors.
According to Shopify, these are the average rates paid to influencers:
Nano influencers (1000 – 10,000 followers): $10 – $100 per post
Micro influencers (10,000 – 50,000 followers): $100 – $500 per post
Mid-tier influencers (50,000 – 500,000 followers): $500 – $5,000 per post
Macro influencers (500,000 – 1,000,000 followers): $5,000 – $10,000 per post
If you're looking to hire mega influencers like Kim Kardashian, expect to pay $858,000 per post.
Diversity and inclusion will be brought to the forefront in the influencer marketing space. In fact, there are now agencies like REFLECT, which represent underrepresented groups within media campaigns. This is hugely exciting for the influencer marketing space, and for brands looking for authentic representation.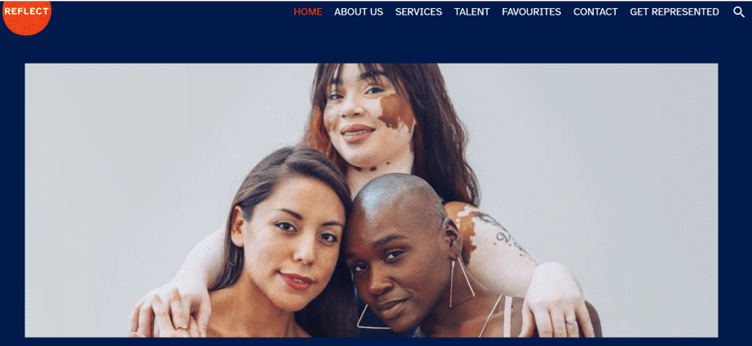 The term "finfluencer" has been coined to describe fintech and finance influencers. However, regulators are watching finfluencers closely. In August 2023, the SEC accused Fundrise Advisors of violating cash solicitation rules by paying 200 social media influencers and newsletter publishers to solicit clients. As a result, Fundrise decided to settle the case by paying $250K to the regulator. Ouch.
TikTok will get the lion share of influencer marketing budget spend. According to the Digital 2023 July Global Statshot Report, users spend more time on TikTok each month (31 hours, 14 minutes) than any other social platform. Instagram only averages 13 hours, and 49 minutes per month. In 2022, TikTok influencer marketing spend was around $800 million. By 2024 it will exceed $1.3 billion.
Influencers will be partnering with brands to conduct live shopping campaigns. Walmart recently partnered with TikTok creators to host live shopping experiences. During the event, the brand netted 7X more views than anticipated and grew their TikTok followers by 25%. Impressive.
Live shopping events generated an estimated $5.6 billion in US sales in 2020. Coresight Research predicts they will reach $35 billion by 2024. That's 3.3% of all US eCommerce!
What Does an Influencer Marketing Agency Do?
Yes, there are influencer marketing agencies who specialise in influencer marketing! An influencer marketing agency's job is to match brands with the right influencer for their campaign. They will also be involved in generating creative ideas and campaigns in addition to leveraging the content through organic and paid media.
Here are some of the areas in which they will excel:
They will closely follow trends on influencer savvy platforms like TikTok, Instagram, and Twitch. They will understand what goes viral, who's popular on YouTube and which influencers are in (and out) of public favor.
They will understand how to draw up powerful influencer marketing contracts. Influencers have the power to elevate a brand or destroy it completely and an influencer marketing agency sits right in the middle. They will negotiate on rates, terms and the execution of contractual obligations. Of course, they will also be charging for their services, creative input, content, social media management and possibly ad placements.
They will have solid connections with influencers or influencer databases. In addition they will understand how to engage them by following relevant hashtags, connecting with agents and media managers, embracing working relationships with PR outlets and utilizing social media listening with platforms like Agorapulse.
Three Things Agencies Need to Know About Influencer Marketing
If your marketing agency is considering taking the step into offering influencer marketing services, here are three things you need to know first.
1. How to set prices
Your prices for influencer marketing campaigns need to be calculated carefully or you could end up running at a loss.
Here are some of the costs you need to factor in:
The cost to engage the influencer. This will depend on the campaign and the activities you require. It may also depend on whether the influencer is creating their own content, how many channels it will be posted on and whether it will be repeated. Newly emerging micro influencers will usually be more affordable.
Your fee for managing the relationship. Influencer/agency/client relationships can be complex and may involve a lot of communication, meetings and paperwork. Agencies have different pricing structures, which can range from 1,000 to 100,000 per month depending on the work involved.
Advertising costs. If you plan to gain some serious leverage on platforms like TikTok then you will be looking at sponsored videos. The average cost for a sponsored TikTok is $3,514. That's the second highest after YouTube which averages $4,491 per video. Consider any additional ad placement costs and paid PR if you plan to go down that route.
Content and design. Yes, you must pay your content writers, graphic designers, videographers, photographers, and anyone else involved with the influencer marketing campaign. If your campaign is something very specialized (like finance) you might need to recruit the skills of a specialist agency.
Agency tools. If you're running a marketing agency, you probably already have essential tools like Agorapulse for listening, scheduling and handling social media content. But if you're running an influencer marketing campaign you might need to ramp up your toolbox. Upfluence is an all-in-one influencer marketing software that can help you find the right influencers, manage your campaign, and evaluate its effectiveness. Their prices start at 700 USD per month (although they do not display these publicly!) You might also need to invest in PR connection and monitoring tools like Meltwater which costs between $8,000 to $25,000 per year.
Influencer marketing example
The Influencer Marketing Factory helps manage talents on TikTok, YouTube, and Instagram. The agency has collaborated with hundreds of clients that include Fortune 100 brands. Their ability to showcase stats and ROI as in this Ren skincare campaign, ensure they can continue to attract top brands.
When discussing fees the agency stated:
Our influencer marketing campaigns start from a minimum budget of $20,000 that already includes our management fee. We also offer additional services such as TikTok Ads Management, TikTok content creation and even content production across different social media platforms and we can offer both a retainer fee or also pay per project depending on the relationship with the client and type of work to be done.
2. How to monitor and report on KPIs
When clients are spending big bucks on an influencer marketing campaign, they will expect to see results. If your agency is planning to offer influencer marketing, it's essential that you have a good grasp of monitoring and reporting on KPIs.
Let's look at the essentials.
Understanding demographics
This is a case of "meet us in the middle." If your client is unable to tell you anything about their audience, demographics, regions, and goals, then you may struggle to create a winning influencer marketing campaign. And that might backfire later if the campaign flops. Understanding your client's brand, product and audience is key to determining your influencer marketing approach. It will also help pave the way for the influencers you use, platforms you favor and content you create.
Setting KPIs with the client
In my experience, clients are often reluctant to share their KPIs (Key Performance Indicators). This is sometimes because they don't know what they are or how to set them. But influencer marketing campaigns need to have associated KPIs in order to track and evaluate performance. Common KPIs for an influencer marketing campaign will be:
Awareness and reach. Influencers have the power to achieve incredible brand awareness thanks to their large and often engaged following. You can measure reach and awareness by tracking impressions on posts, videos, and other campaign specific content.
Conversions. Increasing the brand's reach, growing an audience, driving engagement, and increasing site traffic are all metrics that can be tracked. Agencies can use a combination of Google analytics, web stats and social media metrics to report on this KPI.
Engagement. This is still one of the most popular KPIs, especially for social media heavy campaigns. Engagement can be measured by tracking likes, reactions, shares, clicks, comments, pins, video views, video watch percentages, and brand mentions.
Audience growth
By tracking your channel fans before and after an influencer marketing campaign, you can loosely ascertain growth. This is not 100% accurate, but solid reporting around the campaign timeframe will allow you to measure this KPI.
Reporting on KPIs
If your client is spending a large chunk of budget on an influencer marketing campaign, you need to dish up something better than a spreadsheet when it's time to report. Using professional tools is key to producing impressive reports that don't take hours to compile and design. They will also help you to benchmark your performance as an agency and showcase your work to clients. Agorapulse reports are colourful, insightful and even better, they can be created in minutes!
Here's an extract of one of our clients TikTok reports, with a comparison period of this year to last year.
The report will pull out highlights and also allows for deep dives on stats like completion rates, ROI and reach.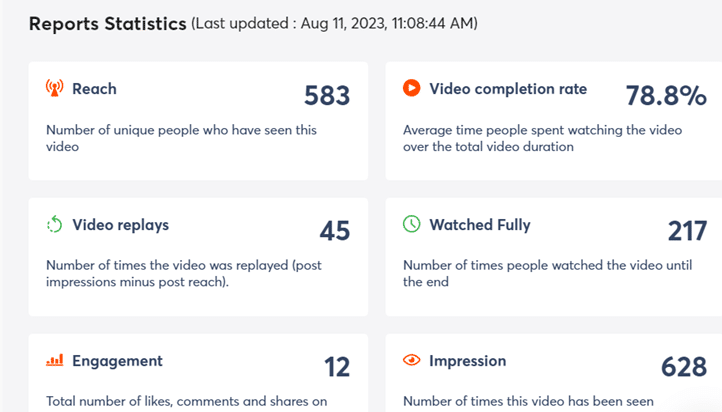 As part of your agency/influencer contract, you may be able to negotiate access to the influencer's own stats dashboard. This can prove to be more authentic and yield genuine results. It can also highlight any manipulation of figures!
3. How to identify your agency's expertise
Large influencer marketing agencies are set up to handle influencers and clients across a wide spectrum of sectors like fashion, food, beauty, and technology. But this is resource heavy in terms of staff, content, design, strategy and communication.
If you're looking to explore the influencer marketing space for your agency, you need to begin by identifying your strengths.
Who have you worked with before?
When clients look to employ the services of a marketing agency, they often look to their portfolio of past clients. For example: our agency can showcase extensive marketing work in the finance, tech and government spaces. Do we have any experience in the fine jewellery space? Sadly not! Your core agency knowledge may also match the resources you have in house. Working largely with finance brands, we have inhouse finance writers, analysts and compliance savvy social media managers. They are following trends in this space closely, monitoring competitors and top finance brands. If you're a smaller agency, it's good to fine tune your offering and play to the strengths of your team.
Shortlist clients in your space that you would like to work with. Then look at their marketing and influencer marketing campaigns for inspiration. Finally, trace back the influencers they have worked with and reach out to them.
Identify influencers in your space
Finding and matching influencers to your clients is the magic ingredient for a great campaign. To find influencers in your space you should head to TikTok and Instagram with some industry specific hashtags and keywords. Check out the top watched and trending videos and connect with the influencers in them. Once you have connected you can find out prices and start making a small database of costs. Remember to keep this updated because influencer rates will increase with popularity!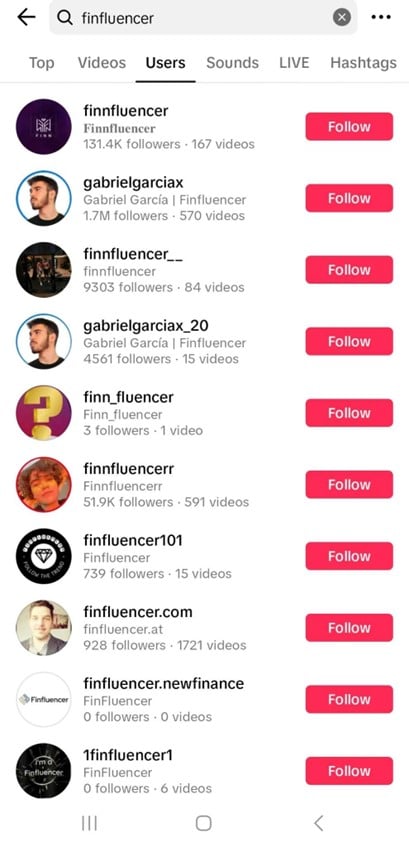 Don't rule out brand ambassadors, UGC, or micro influencers. Connect your clients to your Agorapulse dashboard and it will automatically add every user who messages the brand or comments on posts into a customer relationship management (CRM) tool. To find them, go to the Fans & Followers tab. At the top of the list, you'll spot the people who engaged with your brand most recently.
Team up with other agencies
We often work with other agencies to deliver a 360 campaign for clients. Introduce your agency to influencer marketing agencies showcasing areas where you have unique expertise. It might be that your first influencer marketing campaign is a joint effort with other agencies. Which is completely awesome and can be added to your portfolio for later.
In Conclusion
Adding influencer marketing to your agency mix can be a challenging but lucrative step forward. According to the latest data, influencer marketing spend in the US is forecast to hit $6.16 billion in 2023. This marks a 23.4% annual increase and the first time it's expected to cross the $6 billion mark. Ready for a piece of that pie?
Sign up for a FREE trial to see how Agorapulse can help your agency.