In recent years, countless celebrities, sports stars, and actors have been embroiled in scandals, bad behavior, and faux pas that left sponsors red-faced and scrambling to drop them. Additionally, influencers often failed to live up to their promises of viral exposure and engagement for the brands they partner with.
Influencer partnerships can be super-pricy running into millions of dollars. So, if you're planning to allocate budget for an influencer partnership you need to make sure you're aligned on expectations.
In this article, we're looking at how to create a powerful influencer contract template. Why do you need one? What should go into an influencer contract template? And how can you track the results of your influencer marketing campaigns?
Social Media Influencers That Went Rogue
We often hear of glittering influencer partnerships and killer influencer marketing campaigns. But there are plenty of fails, too. Influencers have the power to elevate your brand to the dizziest of heights, but they also have the power to bring it crashing to the floor.
Here are a few examples of social media influencers who got dropped.
PewDiePie and Disney
Felix Kjellberg, better known as "PewDiePie," is a top influencer on YouTube. His main channel currently has 111 million subscribers. His popularity and extensive media coverage made him one of the most noted online content creators. That's why Disney's Maker Studios division partnered with him and gave him co-ownership of Revelmode, a multi-channel that produced videos, apps, and merchandise. But PewDiePie was swiftly dropped by Disney's Maker Studios and from YouTube's Google Preferred advertising program. This was following a series of videos featuring anti-Semitic "jokes" by PewDiePie. Understandably, Disney didn't want to be associated with this kind of content.
This isn't the first time PewDiePiew has strayed from influencer contracts. He improperly disclosed sponsored YouTube content when partnered with Warner Bros. That led the company to get slapped with sanctions by the FTC. (This may not have been solely the fault of PewDiePie)
Nadia Bartel and JSHealth
Nadia Bartel was dropped by trendy vitamin company JSHealth after videos of her snorting "cocaine" went viral. The secret recording showed Nadia snorting lines of white powder off a dinner plate at a gathering.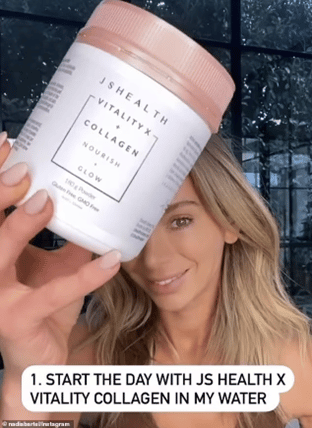 Prior to this, Nadia had been a key influencer in promoting the health and well-being offered by JSHealth supplements and vitamins. She regular posted to her channels as shown above.
In a post shared to JSHealth founder Jessica Sepel's Instagram page, the vitamin boss wrote: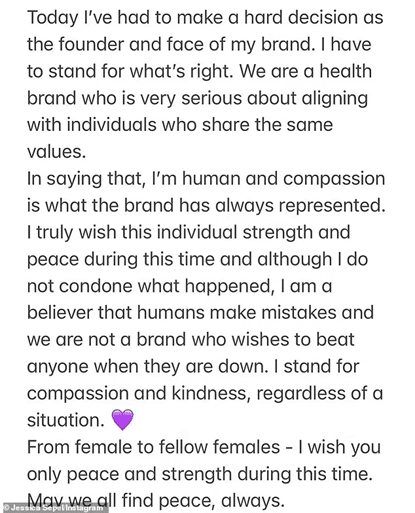 Oprah Winfrey and Microsoft
Microsoft worked with Oprah to promote Microsoft Surface, the company's then latest laptop. It looked to be a successful social media campaign until Winfrey's Twitter mistake resulted in Microsoft taking a hit. Winfrey endorsed the new Microsoft laptop in a post that was sent from Apple's iPad (a direct competitor of the one she was meant to be promoting).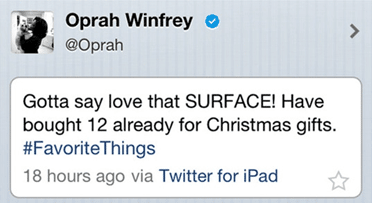 So many cringes for this one, but she wasn't the only celebrity to make posting errors.
Now, you have a glimpse into the need for a powerful influencer contract template. Here's the lowdown on what you need.

What Is an Influencer Contract?
An influencer contract is an agreement between an influencer and the brand who wants to work with them. The agreement should be written in such a way that it adequately governs the terms of the collaboration.
We will go into this in more detail later but overall, the influencer contract should provide governance for the content created, payment terms and clauses that specify certain standards, behaviors, or expectations. The influencer contract must also cover legal disputes or breaches of contract. All of this must be legally enforceable and agreed by both parties.
Why Do Brands Need an Influencer Contract Template?
Influencer contracts are vital for protecting the brand and, in some instances, the influencer, from financial or reputational damages.
Legal reasons
At Contentworks Agency, we work with large financial services brands, so I'm accustomed to NDAs, service agreements, and contracts. In fact, any time money is paid, there is usually a legal agreement binding both parties.
Contracts provide clear scope of work expectations for both parties and a legally binding agreement that can be used in court should things go wrong.
To set expectations
Influencer marketing campaigns need to be clearly set out to avoid any ambiguity. It might seem simple. All they have to do is post to Instagram, right? Actually, there are many boxes that must be clearly ticked, such as:
Who will create the content?
What is the timeframe for posting?
Does the agreement only cover social media, or does it also involve the influencer promoting a product in real life?
Does the influencer need to answer fans?
What should the engagement be for each post and how do you authenticate it?
Does the agreement include any other content such as video, podcasts, blogs or interviews?
Example: Lukas Sabbat and Snapchat
When Snapchat released their Spectacles glasses, they worked with Lukas Sabbat to promote the product to his followers. The agreement was that Sabbat would create three posts for his Instagram Stories, plus one on his Instagram feed. He would also wear the glasses in public during Paris Fashion Week. But that didn't happen. Lukas only delivered a few of the agreed posts and didn't wear the glasses during Fashion Week. The agreement had clearly specified the terms, so a public lawsuit swiftly followed.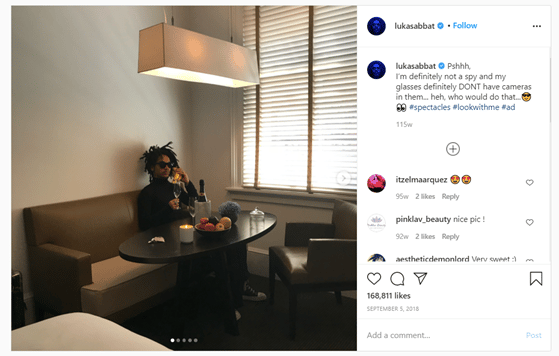 To achieve specific KPIs
Even huge brands with mega-influencer marketing budgets, still set KPIs for their campaigns. They might not be related to direct product sales, but they will involve measurements for brand sentiment, engagement, and virality of the campaign. These can be monitored via an expert dashboard like Agorapulse, which automatically calculated engagements across all the social media channels. This ensures that highly tailored KPIs can be created and agreed with the influencer.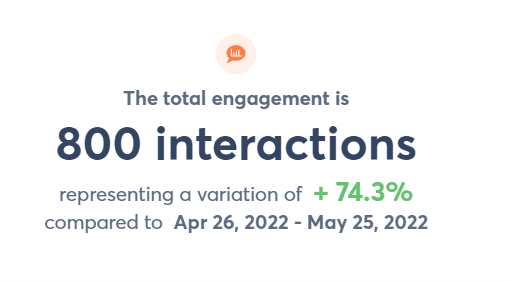 What Should Be in a Powerful Influencer Contract Template?
If you think this is a one-page document, think again. I've seen influencer contracts running into hundreds of pages. Usually, they will be issued from the brand. However, top influencers will often have their own contract and legal team.
Here are some of the clauses that should be included:
Branding and aesthetics
There is nearly always a clause on branding and aesthetics. Whether it's the inclusion of the products label or logo, colors, signage, or specific filters, it's important to be clear. Usually, influencers are left to create their own image with the appropriate aesthetics but not always. The brand might choose to arrange the photography, design and branding. These specs should be discussed at length and outlined carefully. That said, it's important that your design and ethos meshes with the influencer.
Sephora always gets it right with well aligned campaigns and the right influencers for their products. Like this campaign for Pride with drag legend @rochellemoncheri.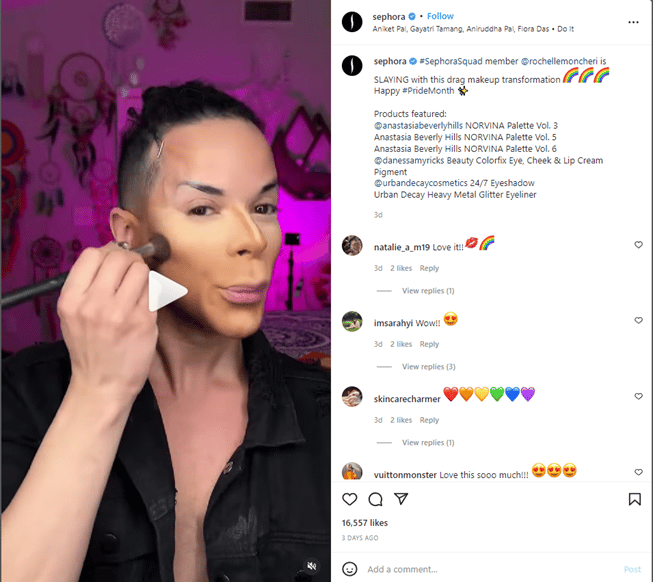 Content volume
In this section, you should specify who will produce the content, where it will be posted, how many times and at what times. Specify that the content and its links should be permanent. (I have heard of content being deleted months later by the influencer.)
Additionally, any other rights or permissions surrounding the content. For example, your right to embed influencer posts in a PR or use them in promotional materials. You should also specify any compliance or legal signoffs required. This is especially necessary if the influencer will be creating his/her own posts.
Mentions or hashtags
This is an important one. Perhaps your campaign has specific hashtags that need to be included in posts. Or you want the influencer to tag you or others in the posts. Should Instagram posts include product tags? If so, which ones? These details need to be clearly specified with nothing left to the imagination.
This post from @juliaberolzheimer clearly tags @nordstrom and specifies that the post is sponsored. An important legal factor.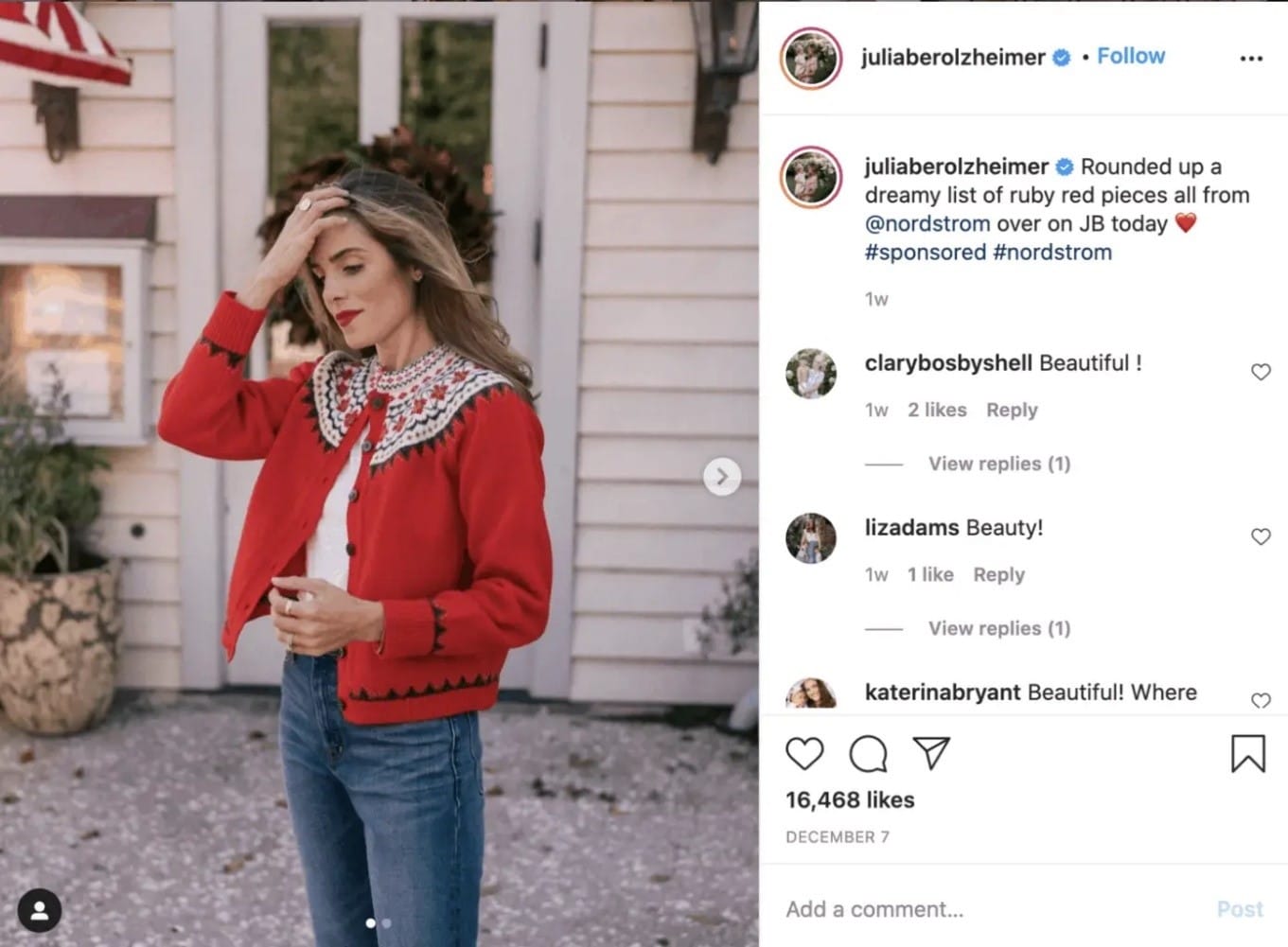 Confidentiality, exclusivity, and copyright
This is an important clause to include. If your brand is working with an influencer, you may need to share private or sensitive information. The last thing you want is your influencer taking screenshots or sharing your secrets.
Similarly, if you've shelled out big bucks for a campaign, you don't want your influencer to start collaborating with your competitor straight afterwards. Copyright covers the ownership of the marketing materials. Who owns them and what is allowed to happen to them afterwards?
For example, if an influencer creates a campaign with BMW, the influencer agreement would likely forbid them from working with Audi for 3+ months.
Access to influencer data
The danger with influencer marketing is that claims can be vastly exaggerated or skewed. An influencer might claim to get 10,000 likes on a post, but how do you know if these are genuine fans or bots? Similarly, they might state that they received hundreds of enquires or mentions, but how do you know if that's true?
There are several things a brand can do here.
Insist that the campaigns are run through a shared dashboard like Agorapulse. That way, mentions, messages, and engagement are clearly visible to the brand. Brands can also monitor their brand awareness, top brand ambassadors, ROI, and top content pieces.

Sometimes brands want social media login information from their influencers so that they can see what notifications are being generated by the content. They might also want access to the influencers website analytics to monitor traffic. The problem with screenshots is that they often don't tell the whole story. However, the problem with asking for logins is that many influencers will not accept these terms.
It's all about the money
Central to any influencer contract is the compensation! But again, you really need to go into depth here. How much is the influencer being paid per post? Will they be paid in commission, flat fee or with free products? When will it be paid and how? Is it based on performance? If so, on what performance metrics? Might payment be withheld for any reason?
Make sure that everyone in your brand's organization understands the agreement and is onboard. Once it's signed, you're absolutely bound to pay your influencer. No excuses.
Federal Trade Commission (FTC) compliance
So many influencer/brand agreements have come unstuck over this one. FTC compliance is crucial because failure to comply with FTC guidelines can land a brand or influencer with huge fines. There's a lot to read here, but your legal team will need to do so to draw up a powerful influencer contract template.

Recently influencers have landed in hot water for irresponsibly promoting diet products like Skinny Tea. The Federal Trade Commission slammed "detox tea" company Teami for misleading consumers with outrageous health claims and ads from influencer who failed to disclose it was a sponsored post. Teami earned $15 million + in sales for its products, which it claimed would cause weight loss or treat diseases "without reliable scientific evidence," according to the FTC complaint.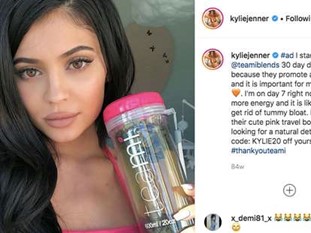 Add to this the social media backlash from fans who know that Kylie Jenner utilizes a personal trainer, private chef, and cosmetic procedures to achieve her look. The whole promotion was deceptive and damaging.
The FTC issued ad disclosure guidance for influencers to be more explicit about the fact they were selling something, like putting "#ad" in the caption. Instagram also has a tool allowing influencers to mark posts with "In paid partnership with" a given brand. Get your legal team onto this before you sign an influencer agreement!
Force Majeure Clause
Force Majeure is an unforeseen situation also known as "an act of God" that prevents parties from fulfilling the contract. Examples include Covid-19 lockdowns, labor strikes, riots, or natural disasters (like blizzards, earthquakes, or hurricanes). All these could prevent an event taking place or deem an influencer marketing campaign to be inappropriate. Your contract should cover what will happen in the event of force majeure, and it should be fair to both parties reflecting any prior efforts or collaboration that has taken place.
Influencer Contract: What Your Influencer Shouldn't Do
Just as important as the list of proactive requirements are the list of no-gos! Your influencer contract template should clearly specify actions and behaviors that would be unacceptable and cause the contract to be broken.
You should also specify what happens when the contract is broken.
The list will depend a lot on the product, sector, influencer and messaging of the campaign.
For example, an influencer caught late-night drinking while promoting a hard-core alcohol brand might not be so bad. That same action while promoting a health food could break the contract.
Examples of clauses in an influence contract
Not promoting or discussing a competitor's product for a certain period
Refraining from wearing or using a competitor's product
Certain unacceptable contract breakers, such as illegal drug taking, other criminal activity, or swearing
Misuse of your product or incorrect posting/social media interactions
Refraining from public comment or interviews should the influencer agreement break down
Social Media Tips for Minimizing Risk
Before you sign the contract on behalf of your brand, be sure you know who you're dealing with!
Here are some social media tips for minimizing risk:
Audit your influencer's social media channels. What are their posts like? Have they previously upset fans or do they have a happy and loyal fanbase? Additionally, check that they are really aligned with your brand values.
Prepare a social media crisis plan. Set out a clear plan of action in case your influencer goes rogue or if your campaign starts receiving negative attention.
Monitor your brand during the campaign. Don't wait until the end to look at results. Check on them daily and monitor hashtags and mentions. If public sentiment looks negative then you should be ready to pause, adjust or pull the campaign.
Run a final report three months later. Was the campaign a success? What was the overall sentiment around your collaboration with the influencer? Did any issues come to light that you were not aware of, and would you work with the influencer again?
In Conclusion: Influencer Contract Template
As with social media strategies, planning and agreements, the influencer contract might seem like a ton of hard work to produce. Truthfully, it is. However, if your legal team can create a powerful influencer contract template then this can be edited and reused for future agreements. This will make it a lot less intensive while also ensuring your brand is legally protected and geared up for a great collaboration.
Is your social influencer contract ready to go? Then start posting, scheduling, and monitoring your social media efforts right away. Sign up for a free trial of Agorapulse to get started.