When I started MIT's Instagram account in April 2012, Instagram was still considered an emerging platform. Now Instagram is an established platform for people to share visual content. Not surprisingly, you'll find more and more universities using Instagram to reach their unique audiences.
Go behind the scenes
Nearly every campus has epic views. Some views have been photographed thousands of times. Most likely, your fans have already seen these touristy photographs or images you can get by searching online for your university.
On Instagram, try to show a view that no one else can show. Take someone "behind the scenes." Invite them backstage or offer a point of view that a typical visitor can't access.
Behind the scenes for Duke in this example means inside the office where all the admissions letters are in crates waiting to be mailed.
Massachusetts Institute of Technology released a drone into the air to take aerial photos of campus. That's a point of view few people get to see. This photo got more likes on Instagram than any preceding posts on the account.
Make it less about you and more about them
When you think about a university, you think about its students. Reflect that idea with your Instagram posts. Don't focus too much on campus, research, announcements, and events to forget that the human beings are what make your university so unique. Here are some creative ways to take a human-centric approach to Instagram.
Content by students
Boston University does a good job of showing off great student-created content. When you feature students, you show you're listening. "Regram" and give them credit and a shoutout for their photos.
Student takeover
Another approach is to let the students take over the Instagram account completely–for a day, for a week, or for spring break.
"Humans of…"
If you've ever followed "Humans of New York" on Instagram then you know that getting to know one or two people at a time can be a powerful experience. Binghamton University is great at getting up close and personal to tell a story.
Travel back in time
Of all types of brands that exist globally, universities have one of the strongest ties to history. Students are in the "customer journey" for perhaps four years and are expected to leave and become alumni after they finish their degrees. The alumni relationship keeps the continuity of the brand alive and nostalgia becomes an important part of that relationship. An alum never ceases to be an alum. Therefore, history is important. Remember that historical posts aren't just for alumni; they give students (both current and prospective) a sense of the size of community they are a part of beyond their immediate class. The University of Virginia posts some gems from the archive, like a basketball game from 1940.
The University of Chicago posted a black and white photograph of campus "back when cars were still allowed on the Quad (!)"—a great example of a historical photo that shows that while some places never change, some change a lot. Seeing evidence of the transformation on Instagram can be a magical experience.
Historical photos can also make students proud of who they are. The Ohio State University features Jesse Owens, who won four gold medals at the 1936 Berlin Olympics. The university posted the photo during Black History Month (with the appropriate hashtag) and included the hashtag #BuckeyeForLife, meaning once you're a part of their community, you're always a part of their community.
Go beyond the photograph
While Instagram seems dominated by photographs, there are many creators posting visual content that is not photographic.
Drawings, sketches
The University of Kansas knows that Instagram isn't just about photos. Instagram is also a community for artists. Universities can take a different approach to content by posting drawings from members of their community.
GIFs
The University of Utah finds creative ways to use GIFs to bring some movement to their feed.
Video
Video is another great type of content for Instagram accounts. The University of Georgia takes a fun approach with a split-screen video. For example, in one video, a tour guide teaches people how to "call the dawgs" (the Georgia Bulldogs).
Another approach to video is the use of time lapse videos. For an example, see Harvard University's post about Housing Day. One great app for this is Hyperlapse by Instagram.
#HousingDay2016 ??? A video posted by Harvard University (@harvard) on Mar 10, 2016 at 5:50am PST
With so many universities using Instagram, how can you differentiate your university from the rest? Take a different approach. Create new rules for how you'll use Instagram: send up a drone, let students take over, visit the archives, paint a picture…be creative.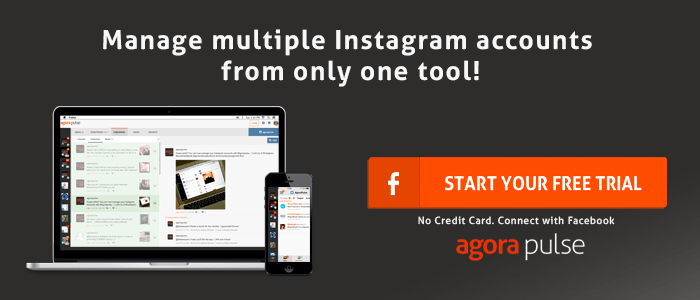 Have you seen any universities on Instagram taking other creative approaches? Share them in the comments!