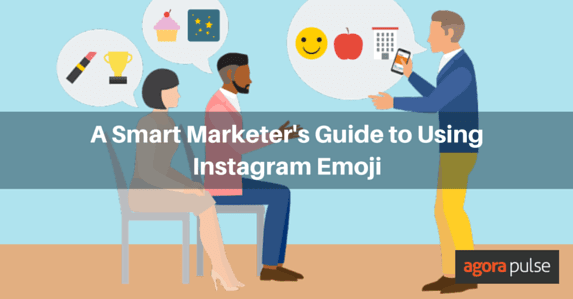 Despite your first instinct, Instagram emoji are not just for teenagers.
Emoji may seem silly at first, but the idea is advanced. Emoji display a thought or idea that a global audience can comprehend. Brands that are sold worldwide and trying to communicate with an audience made up of people who speak various languages can use emoji to express ideas beyond language barriers.
Also, many emoji express emotion or storytelling, which can be powerful for engaging an audience and remaining unique among the noise of Instagram. In some contexts, emoji can cause the viewer to pause for an extra few seconds on your content. If you are wondering how to use emoji on Instagram, here are a few ideas.
Tell stories with Instagram emoji
If you've never told a story with emoji, you're missing out. Get some tips from these people who have impressive emoji storytelling skills (including the entire storyline of Les Miserables).
Include emoji with text
If your audience might not get a caption that is written entirely in emoji, then better not to go all out with full emoji stories. Instead, you could also do what some Instagrammers do: include emoji in the syntax of your statements. In the example below, Urban Life Athletics substitutes emoji for some words in the text that accompanies an image.
Using emoji with text gives a body of text some color and accents. They draw the eye in to see what those bursts of color are and the story they are helping to tell.
For example, Later creates a bond between caption and image by including emoji flowers that look just like the flowers in the image. The eye is drawn between the two.
Real Simple is also known for including emoji in many of their posts. For example a few fruit emoji mix in with text for this "fruit-lover's paradise."
Talbots adds a quick orange emoji to the text that accompanies a photo of their orange espadrilles. "Orange crush, anyone??"
Emoji as hashtags
What a lot of people still don't know is that on Instagram emoji can be hashtags. That's right: if you hashtag an emoji, it will become a live link to see all other Instagram posts that have hashtagged that emoji. Go ahead, try it out!
An emoji hashtag is often used because it matches what is in the image. For example, if you search for #? (hashtag pizza slice emoji), the search results will display lots of images of pizza and #? (hashtag turtle emoji) when searched will display lots of cool photos (more than 50,000) of turtles: in real life, in gummy form, or of the ninja mutant variety.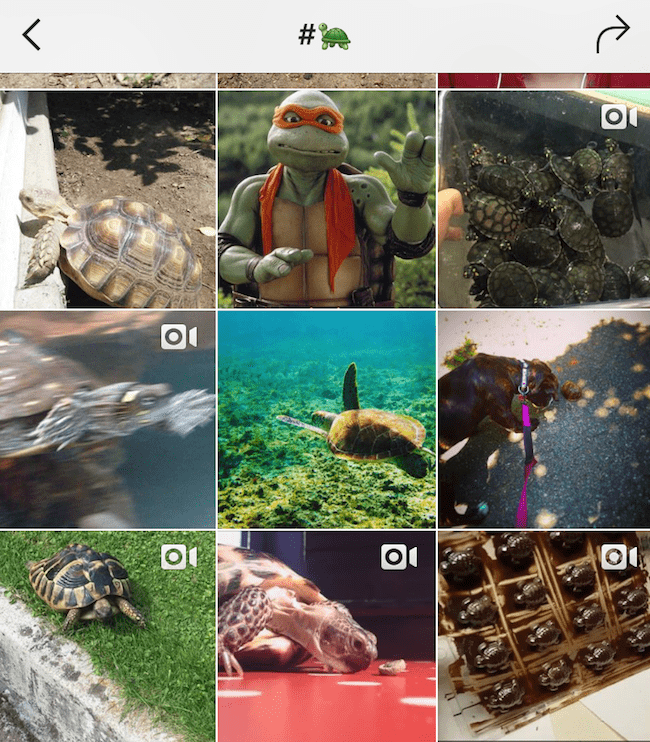 One business that used the turtle emoji hashtag is
Extrevity
, knowing that if you're in love with sea turtles, then you're someone who might want to book one of their scuba adventures.
To succinctly describe what is going on in the photo, use an emoji hashtag. For example, the #? (hashtag sleeping emoji) is used in the caption of this video of an
adorable dog falling asleep
.
Expressing an emotion is what emoji hashtags do best. And you'd use them as you would use them in a text message. For example, #? (hashtag tongue hanging out emoji) is often used to accompany a photo of delicious food. A Mexican restaurant in Mexico City posts a photo of a delicious sandwich and fries with the caption "¡Listos para atenderlos como se merecen! #? #CDMX #Mexico #LaCasaDeLaYeya" Saying that they're ready to serve you, their customers. Their first hashtag is an emoji hashtag.
Multiple emoji in one hashtag?!
If you were surprised to find out that emoji can be live, clickable hashtags on Instagram, then this next tip will blow you away: a stream of emoji can be a hashtag.
For example, how do hotels, restaurants, and other businesses express a "five star" experience? With a five-star emoji hashtag, of course! #⭐️⭐️⭐️⭐️⭐️
Club Marco Polo
joins with more than four thousand others who are using this particular hashtag to express a five-star experience.
Try using emoji in your upcoming Instagram posts. You might play it safe at first, sneaking a few emoji hashtags amid other hashtags at the end of a body of text. If you're willing to dive right in, try a caption that is only emoji and no text!
With Agorapulse's Instagram reports, you can figure out if people are responding well to your emoji posts. In this example, it looks like someone's followers love fruit and vegetable emoji!

If your audience seems responsive to your emoji posts, try consider commenting with emoji. The Agorapulse dashboard supports emoji for replies on Instagram, Twitter, and Facebook.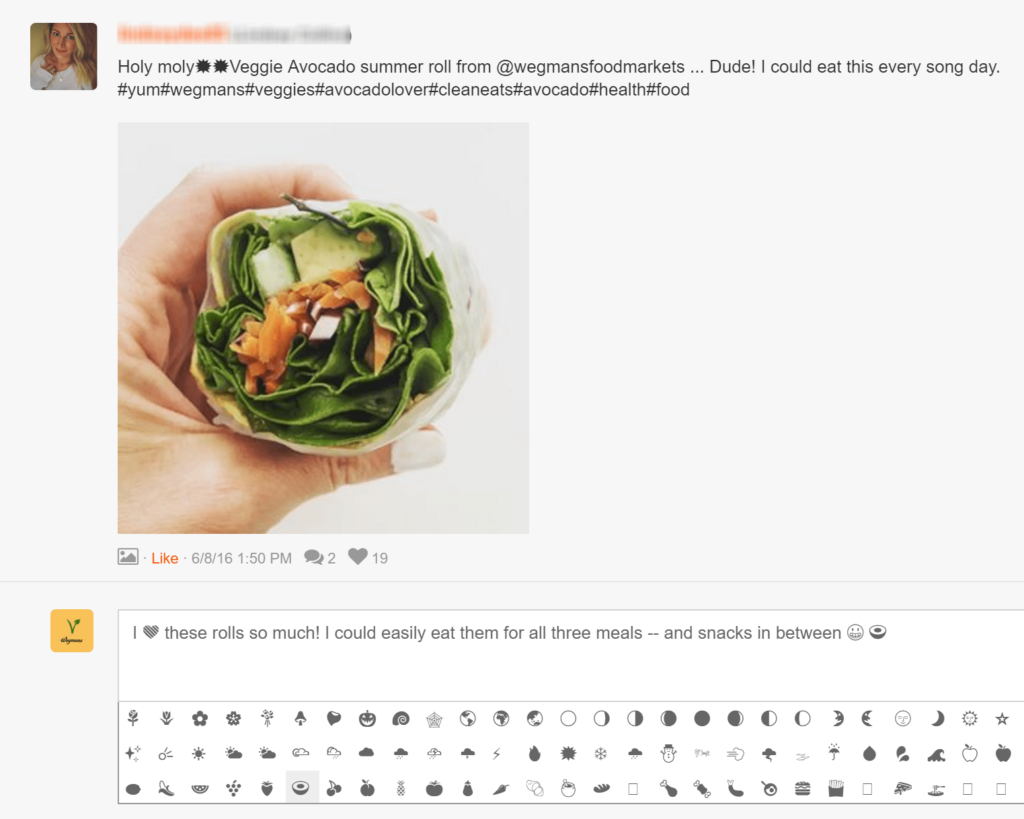 How have you used emoji for your business? Let us know in the comments.