Over 500 million people use their Instagram stickers for brands and personal accounts every single day. And it makes sense why. There are endless ways to use them. (Plus, they're just so darn fun!)
Instagram stickers open up a whole new world of digital engagement and recognition for brands—regardless of industry or niche. And you can choose from lots of different sticker types, such as:
Hashtag stickers

Poll stickers

Question stickers

Location stickers

Mention stickers

Music stickers

Countdown stickers

GIFs

Emoji sliders

Shoppable tags
In this post, we've created a handy list of ways you can use Instagram stickers. But before we dive headfirst into those tips, however, let's review why Instagram stickers are so great in the first place.
Related Post: Social Media Marketing 101
Benefits of Using Instagram Stickers
Customers love interacting with your content. Stickers, such as for polls and questions, make talking with your audience easier. Or, at the very least, include them in the conversation. (If you're stuck on ideas, grab some content inspiration.)
Brand Development
Stickers give brands more opportunities to show off their personalities. Instagram stickers let you share things like music and GIFs that uniquely represent your brand voice. Using them will help make your Instagram stand out among the competition and continue to hone recognition from viewers.
Discoverability
Location, hashtags, and mention stickers make getting found in Stories shared by other accounts easier—whether by an influencer adding your post to a Story or the location of an upcoming live event. The more strategic stickers you add to your post, the greater chance your Story will be seen by new and relevant audiences.
Check out these ways that you can use Instagram stickers for brands to reap those (and many other) benefits.
10 Ideas for Using Instagram Stickers
1. Share context
A picture is worth a thousand words, but sometimes you need to add context clues. A random photo of a crowd standing outside your store doesn't mean anything on its own. Add an event hashtag sticker on top, though, and suddenly your viewers can access all the photos taken at your special occasion.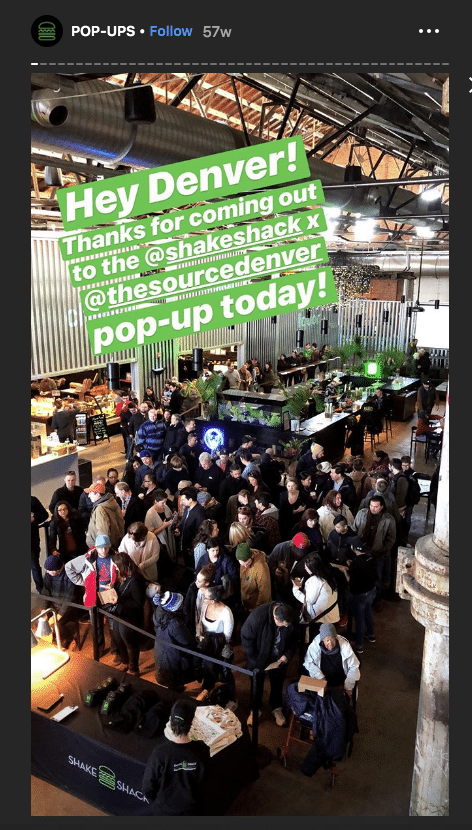 2. Set reminders
Of the many Instagram stickers for brands and personal accounts we've seen, the set reminders tool is the most practical. Once you put a Countdown Sticker on your Story, viewers can add the event to their calendar and turn on reminder notifications. It's a great tool for helping your fans keep up with all your awesome events and special offers.
3. Schedule live streams
Use the Countdown Sticker to notify viewers when you'll be going Live. One of the best ways to get new eyeballs on your streams is by promoting the heck out of the event ahead of time. Because Instagram Stories go hand in hand with Instagram Lives, it only makes sense that you should use them together.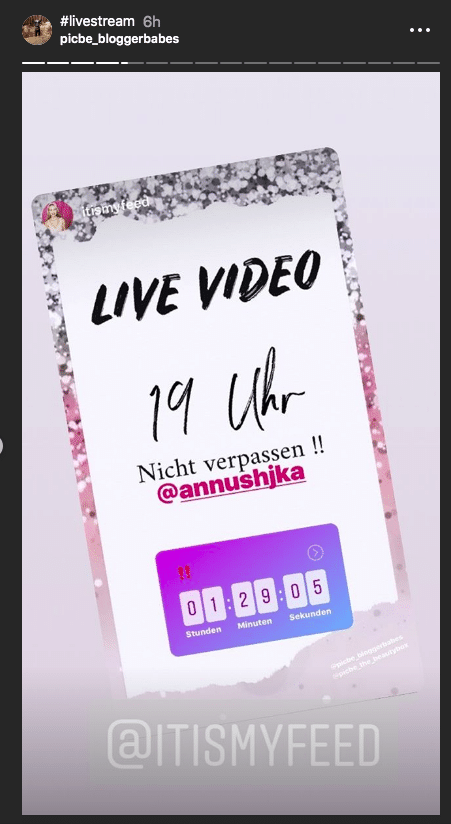 4. Caption live replays and videos
Stories need context (as we've already explained). So when you share a replay of a live stream (or even just a regular video) to your account, you can use Instagram Stickers. Hashtag and mention stickers help explain who and what your video is about. And Question or Poll stickers can work as fantastic survey tools for your main topic.
5. Promote time-sensitive events.
Events like one-day-only sales or early bird specials greatly benefit from the addition of Instagram Stickers for brands. In addition to using the countdown timer, brands can also add funny reaction GIFs or emoji sliders to add excitement or call attention to the time crunch.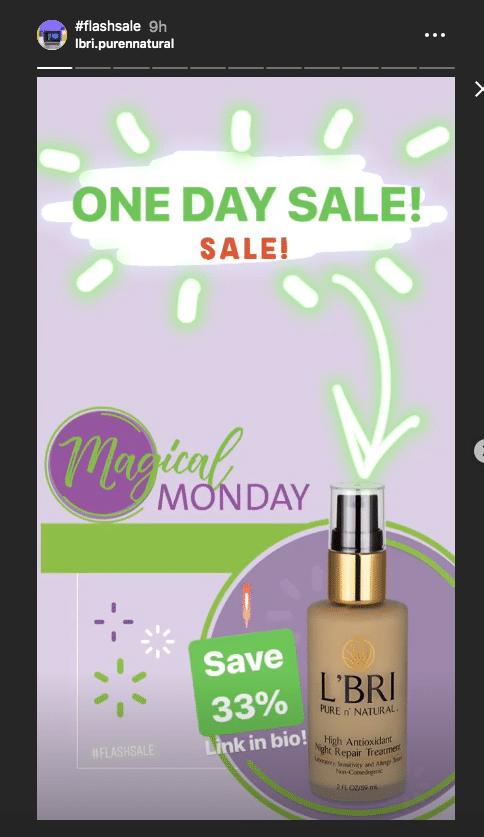 6. Answer FAQs
Give customers a chance to get their most pressing questions answered with help from Instagram stickers for brands. The question sticker allows for short-form answer responses, so they'll have a chance to add details if they like. You can then use the mention sticker when you share their questions with the corresponding answer in your story later.
7. Set the mood
There's no better way to convey a feeling than to use with the right music. (Just ask anyone who has ever proclaimed their love for someone while holding a boombox over their head.) Use the music sticker on your Story to create the vibe. Instagram helps you out with this by offering a music search by category, listing songs for happy, upbeat, and inspirational music, among others.
8. Get direct feedback
Sometimes, businesses have questions for their audience that they can't ask anywhere else. Which brings us to our other favorite use for questions stickers. Add these to your story to learn things like audience preferences, opinions, and special requests. Everyone loves having their opinions heard, so this Instagram sticker for brands is sure to be a hit with your audience.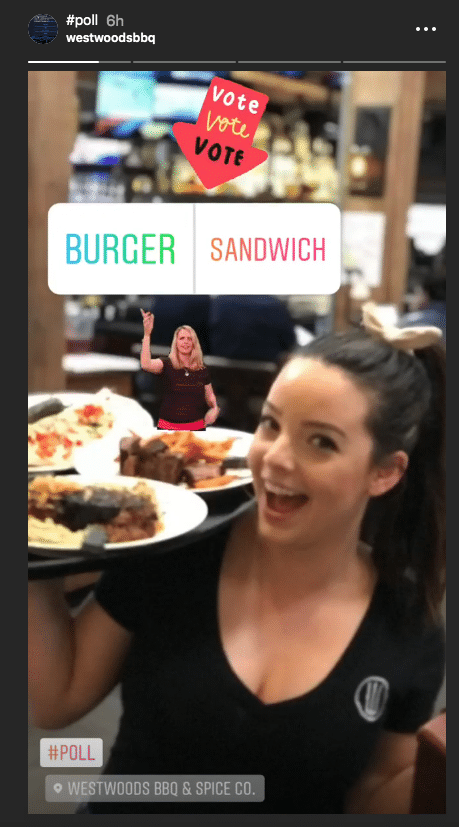 9. Promote CTAs
Instagram stickers for brands are about more than just having fun. They can also be a great tool for driving traffic to certain landing pages, boosting engagement with other social posts, and much, much more. For example, you can help viewers find and submit to your contest using the hashtag sticker.
10. Feature new products
Shoppable tags are a new Instagram story sticker for brands that everyone can get excited about. Tag the products featured in your story to send users to your online store. You can even use the rest of your story to share other product details and demos when selling products on Instagram.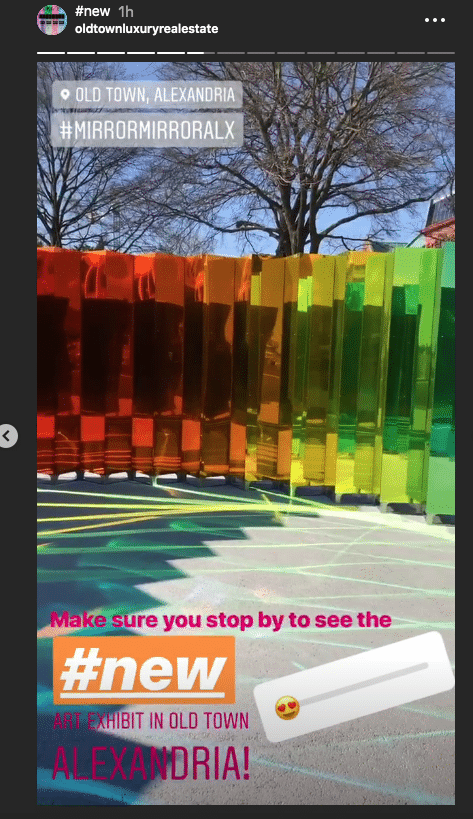 If you want to make some incredibly engaging and memorable Instagram stories, you've got to use Instagram stickers for brands. These 10 creative uses for Instagram story stickers are just the tip of the iceberg.
* * *
Want to track the ROI of your Instagram Stories? Use Agorapulse's reports and see if all those stickers are paying off!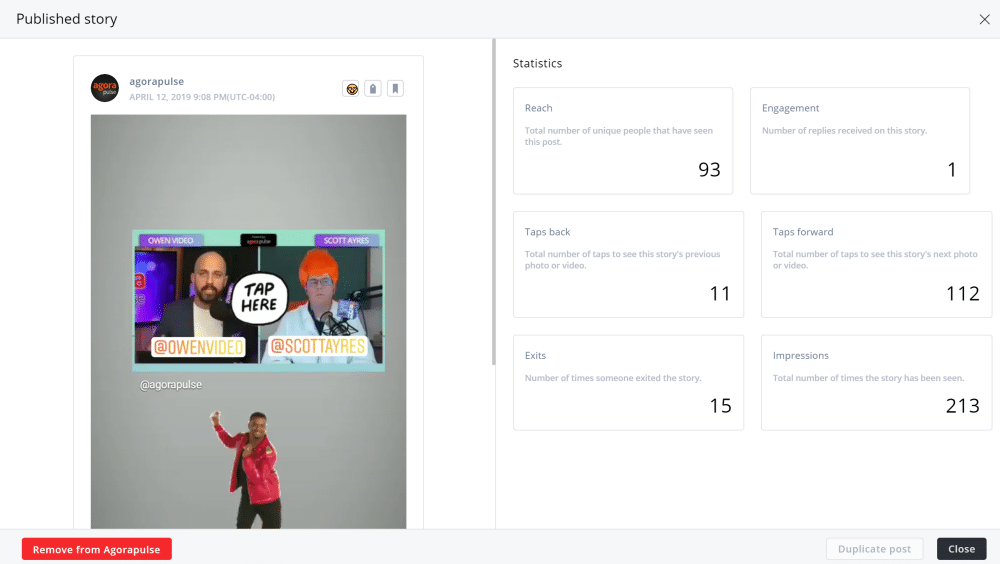 Pin This Post!