Social Media Lab April Wrap Up
April was a busy month in the lab!
We are constantly testing many different aspects of social media (both paid and organic) so that you don't have to guess what works or doesn't work.
Since my last wrap-up we published our findings from 4 experiments.
Does Visitor Time On Your Website Make for Better Ad Traffic?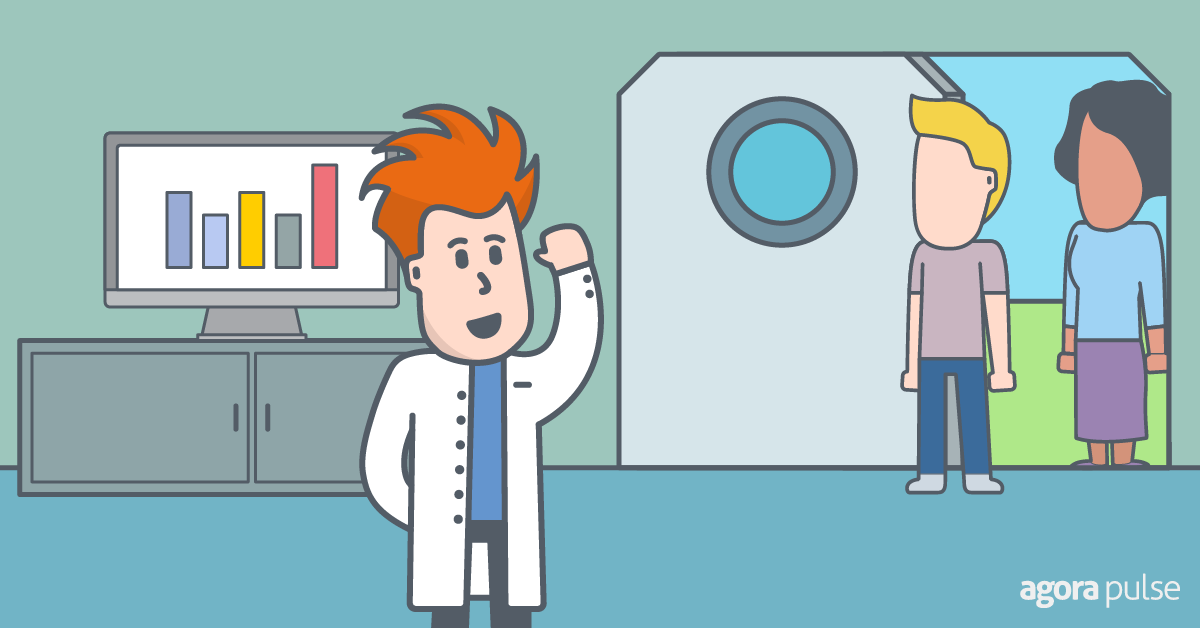 This is a really interesting study by Jason How you won't want to miss.
We've heard time and time again, on forums, blogs, and even Facebook has said that these audiences are some of your most loyal fans and that creating audiences for ads based on who stayed on your site the longest was a must.
But we couldn't find any hard data to prove this.
Our Hypothesis: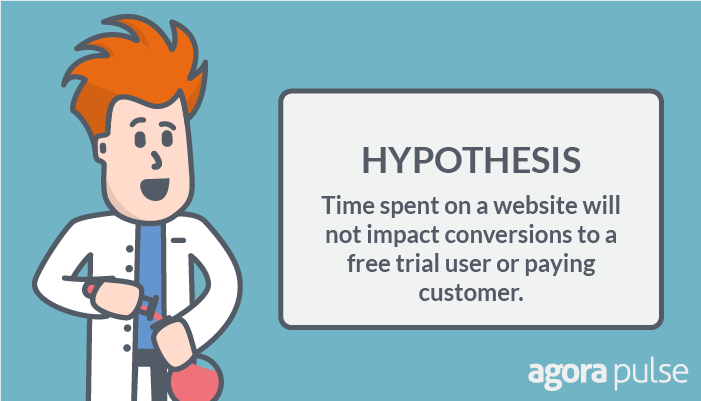 You can listen below to hear our results on the podcast or go to the post and read more.
Should You Post Photos with Links or Formatted Link Posts on Facebook?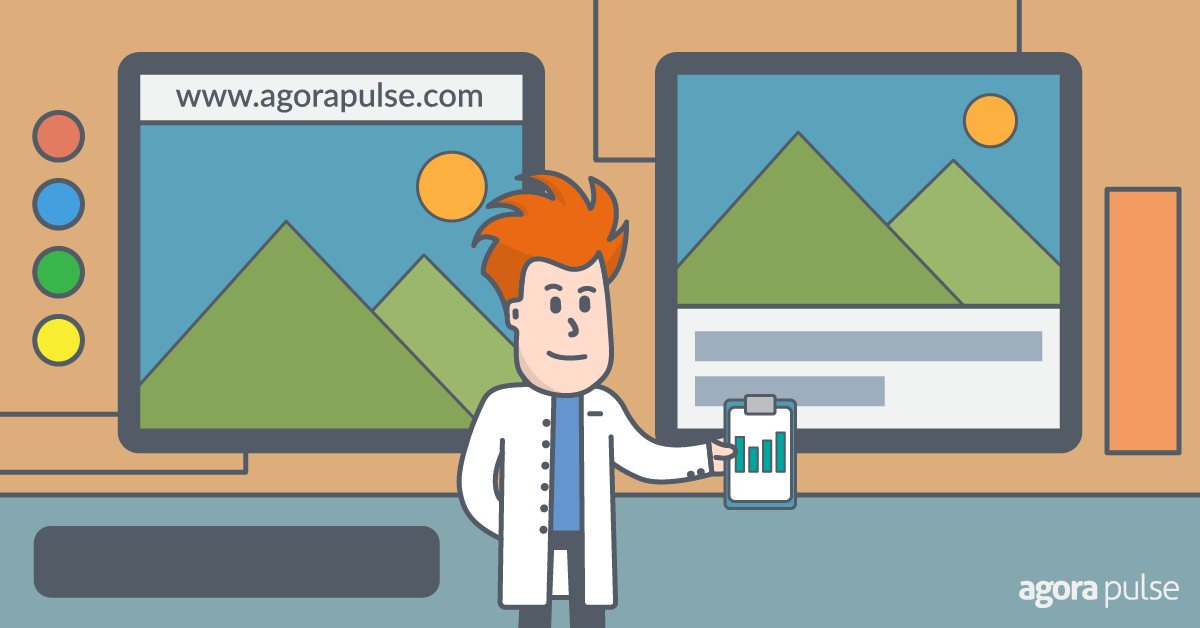 If you've paid attention to changes to Facebook's news feed algorithm over the years, you know that photos have always tended to get more reach compared to links.
You'll also recall a change a few years back where Facebook announced that photos with links in the update/caption would have a diminished reach and be considered "Clickbait."
Is this still true today?
Our Hypothesis: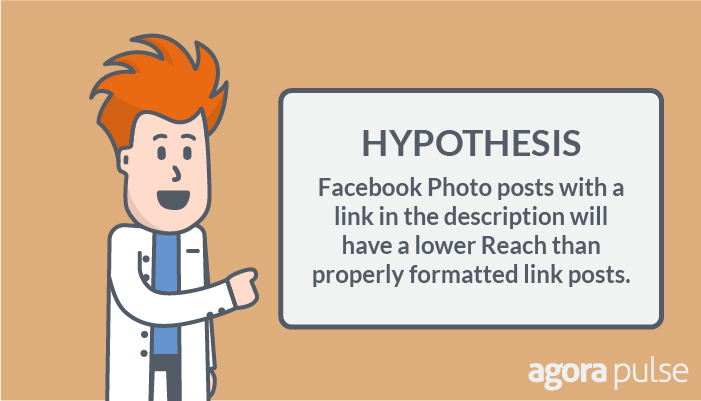 You can listen to the podcast below or read the full experiment.
AdWords: Is it Cost Effective to Target General Search Terms?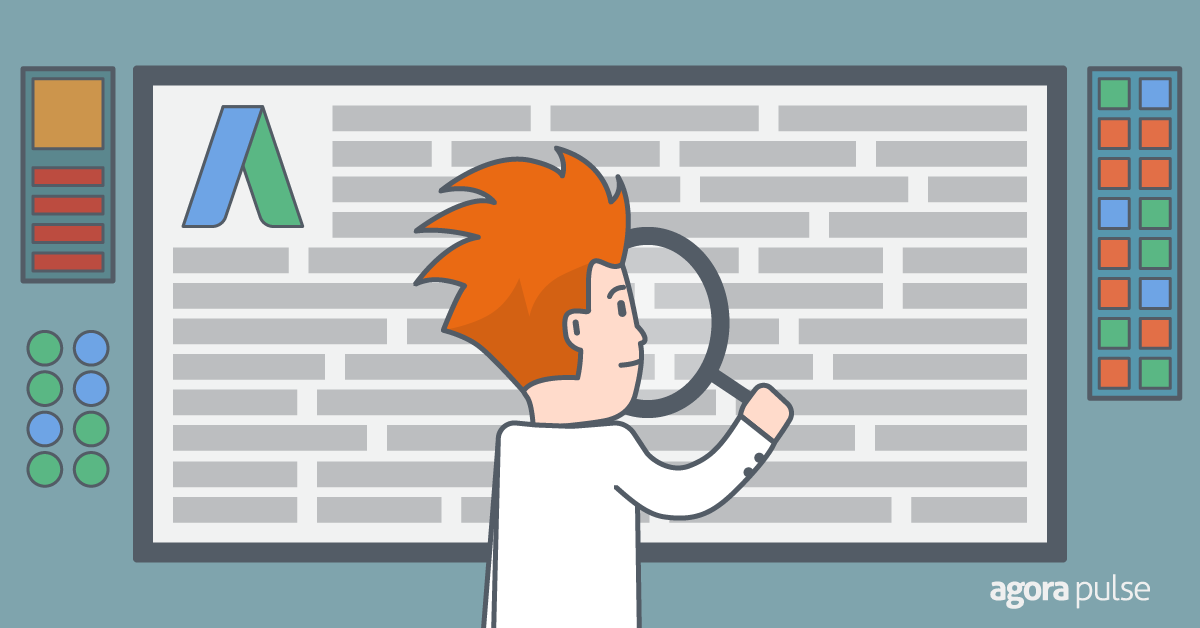 Since this was our first foray into AdWords, we decided to keep things simple and start by targeting general keywords in our industry.
(In case you don't know, using keywords is the default way to target folks in search.)
Our goal was to see if we could reach and convert prospects looking for a solution into free trial users.
Our Hypothesis: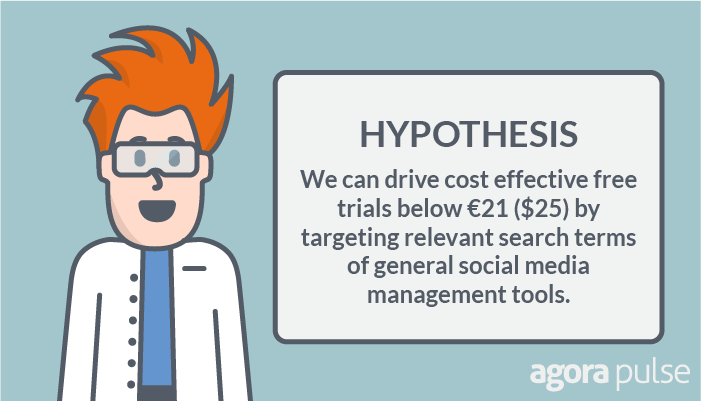 You can read the full post here (no podcast associated with this post.)
Comparing Engagement on Facebook Live vs Uploaded Videos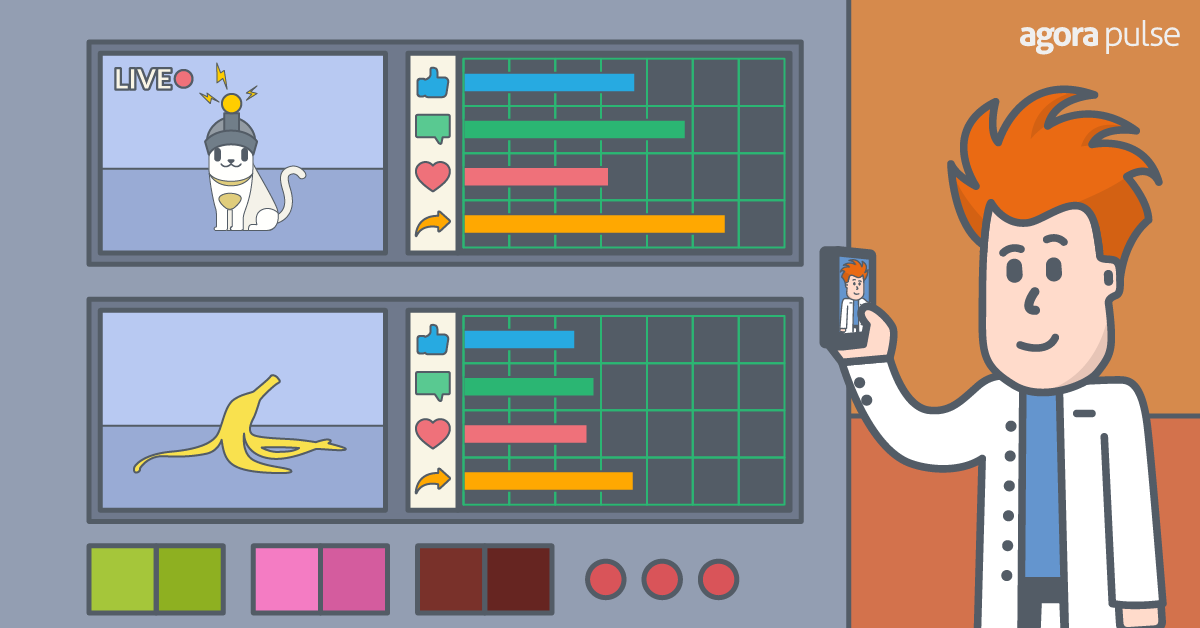 With recent updates to Facebook's algorithm is Facebook Live a better video format for your page?
That's what I wanted to find out and will reveal in this experiment.
Our Hypothesis: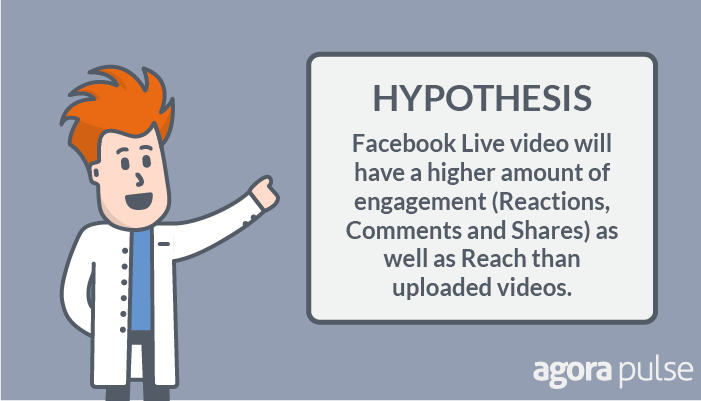 Listen to the podcast below or read the full experiment.
What's Brewing in the Lab for May?
We have some interesting tests to report about in May:
Detailed look at Twitter Chats– are they worth the effort?
Facebook video ads perform better than YouTube ads. Or do they?
Are people really watching your Facebook Videos?
Does user-generated content get equal results to content you create on Instagram?
What Is The Social Media Lab?
The Social Media Lab is a project powered by Agorapulse dedicated to spending $15,000 per month to bust the myths, rumors, and stories related to social media marketing.
We'll test mainly organic reach but will also run paid experiments on occasion.
The experiments are conducted by myself, Scott Ayres, and Jason How.
We typically publish 1 blog post and podcast per week.
The podcast is co-hosted by Richard Beeson and myself.
Subscribe to the Social Media Lab Podcast via iTunes | Stitcher | Spotify | Google Play | RSS