[Last updated October 5, 2018]
When you are building your social media management toolkit, you need to make some hard decisions.
With so many tools out there, you've got to chose between the must-have and the wouldn't it be nice kind.
So what about social media monitoring tools? Do they deserve a place in your toolkit or are they just too expensive to be worth the trouble?
What does a social media monitoring tool really do for you?
A social media monitoring tool helps you stay in touch with your followers and listen to what people say about you and your industry.
Some tools just give you the basics while others provide a more comprehensive, social CRM style solution.
With Agorapulse, for example, you can track mentions, set specific alerts and listen out for keywords, hashtags and geotagged posts.
And, you can manage all your social media accounts, schedule social media posts and answer comments from inside the dashboard.
Other tools, like Mention, focus on the monitoring part alone.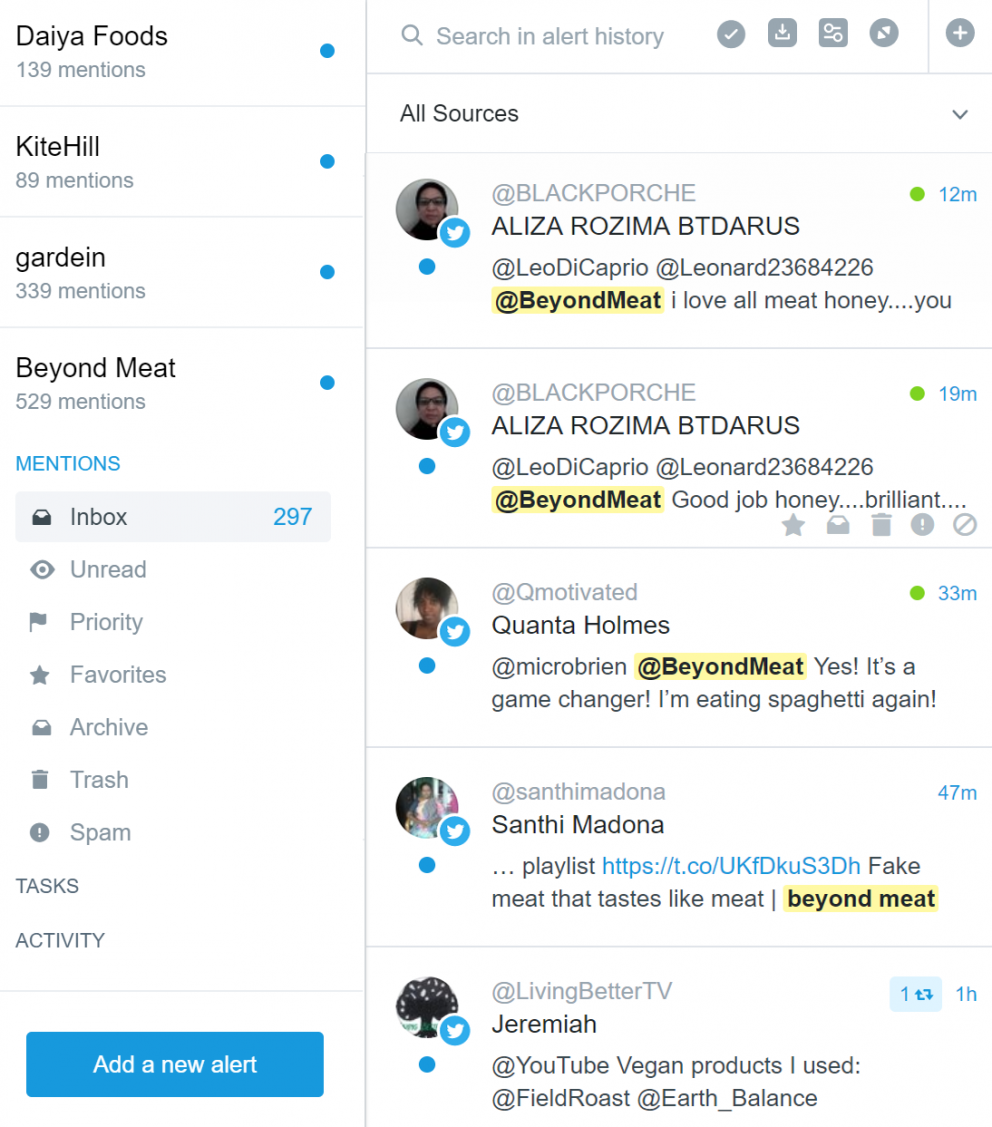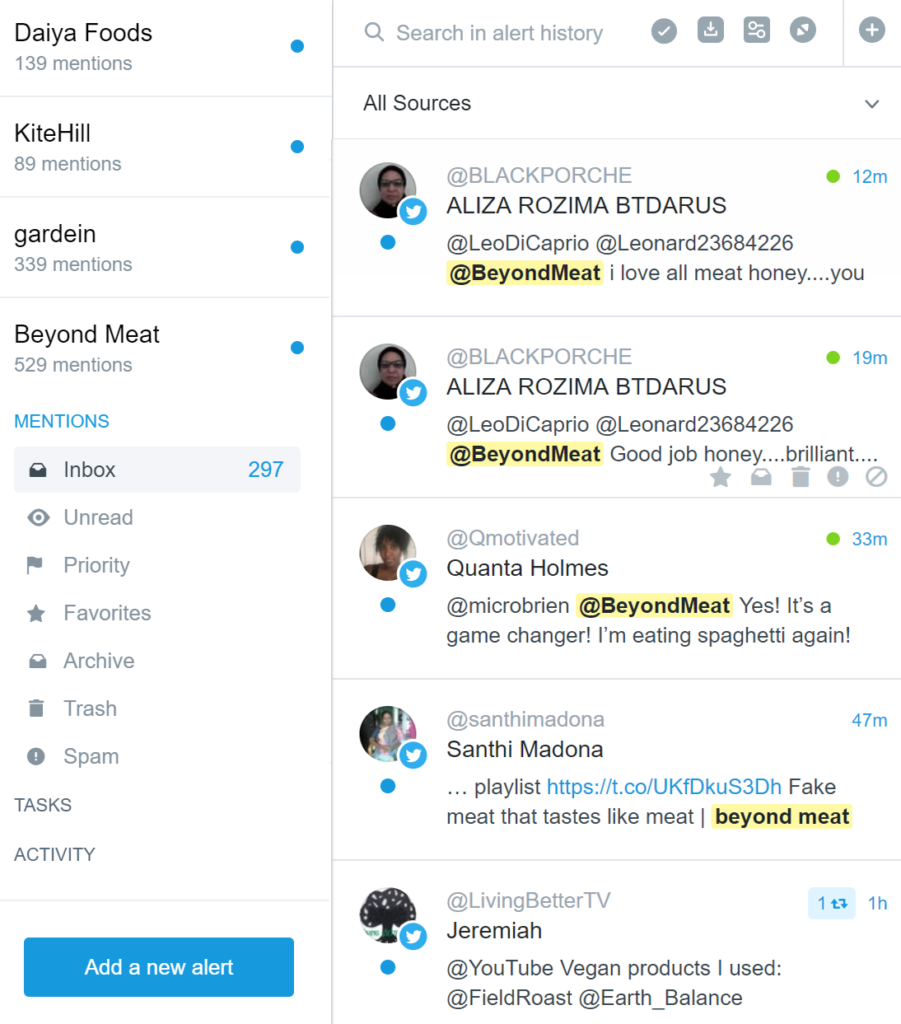 Are social media monitoring tools expensive?
Expensive is a relative term. What's impossibly high priced to one person is totally affordable to another.
And no, it's not because one of them is swimming in money.
Not everyone is Scrooge McDuck (source)
The real question is whether a social media monitoring tool is worth it for you — whether adding one to your toolkit will help you grow your accounts, improve your business, win more customers and make sales.
Missed opportunity cost can end up being a lot more expensive than investing in the tools you need to get the most out of your business. This is especially true for marketing agencies and mid-sized businesses.
When you are bootstrapping, you can mostly get away with stringing together a marketing kit from a bunch of trials and free tools. It's functional enough to help you get that foot in the door. But as you grow, that mindset can hold you back.
If you are playing in the big leagues, you need to act like it. And part of that is investing in the tools you need to support continuous growth. All the way up! So who can benefit from a social media monitoring tool?
If you are one of these professionals, it's definitely something worth considering.
1. Social media managers
Whether you work for an agency or run your own show, if you manage social media accounts for a living, then a social media monitoring tool is a necessity.
If you are managing dozens of Twitter accounts and are struggling to stay on top of Facebook, Instagram, and YouTube profiles, a social media management tool can save you a lot of hours. It will also help you craft more effective marketing strategies.
With Agorapulse, you can go beyond basic monitoring. With the Inbox Assistant you can create keyword-based automatic moderation rules to handle spam, get rid of trolls and automatically assign tasks to the right team member.
Let's say you want to monitor customer comments and reviews and assign them to a specific person.
All you have to do is set up a one time rule and they'll be notified every time a comment mentions specific phrases.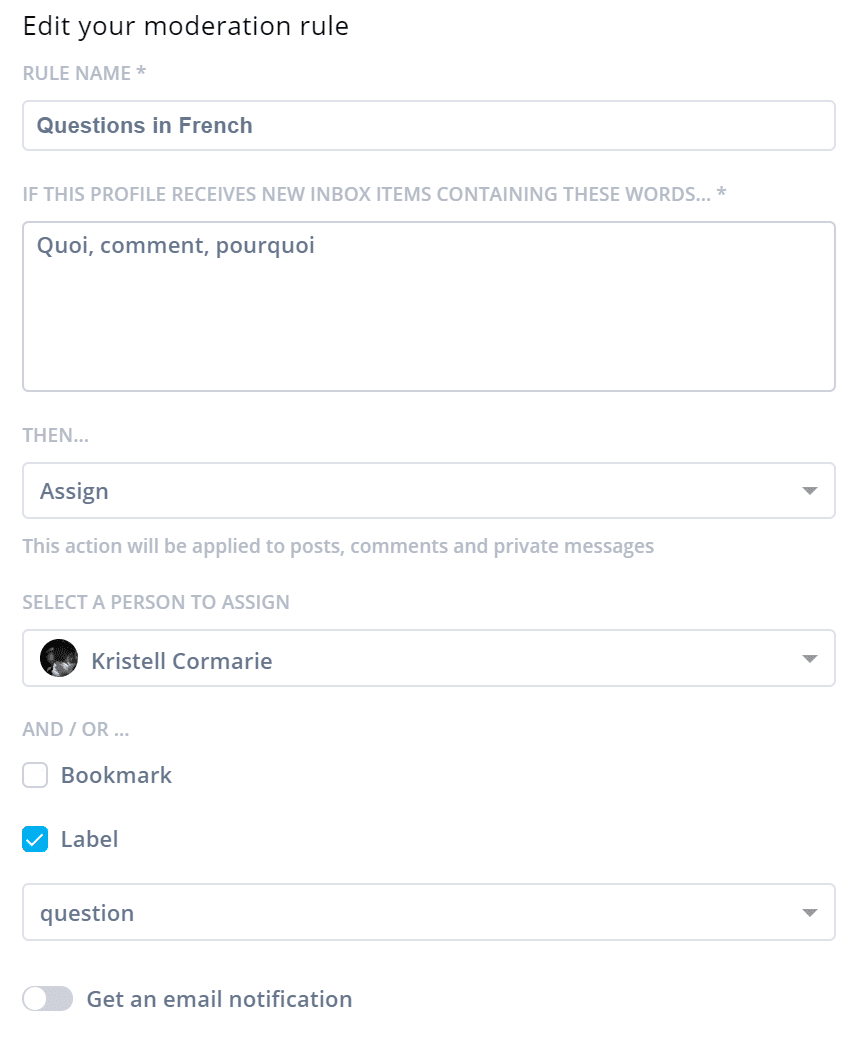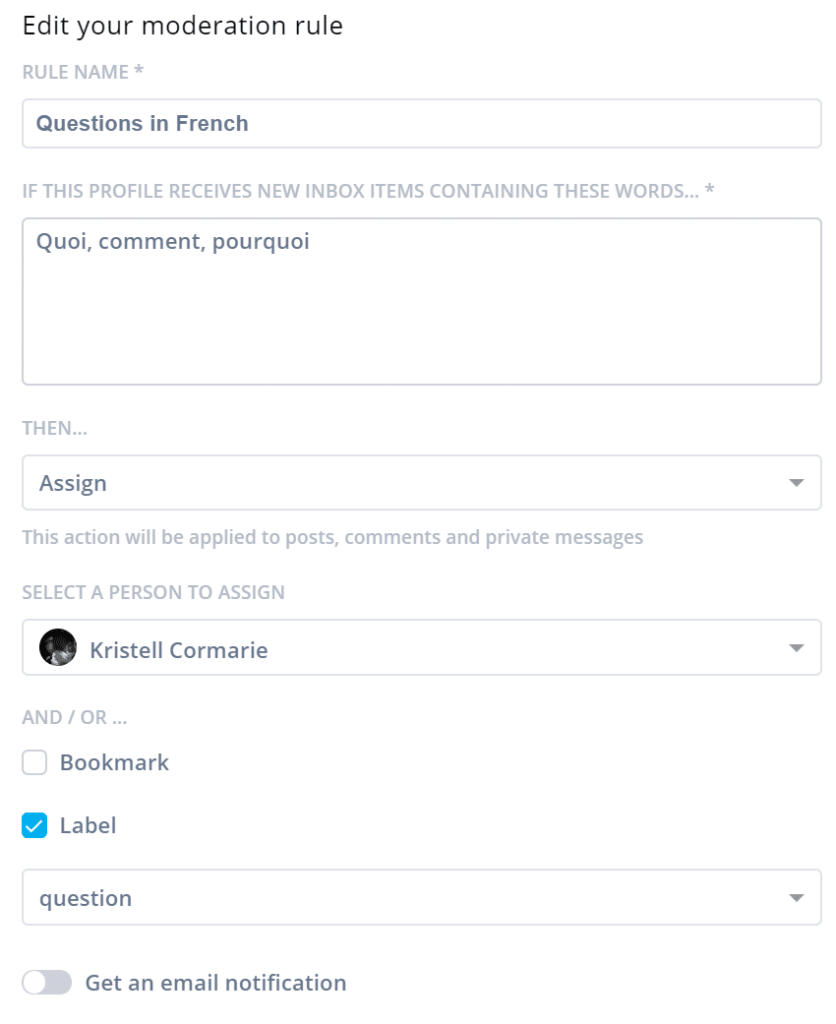 Your rules can be as creative as you are– just think of the kind of rules you can set up that will make life a little easier and keep spam and trolls far away from you.
Related Post: Social Media Management
2. Marketing agencies
A robust social media monitoring tool is a must for agencies. After all, you've been entrusted to track clients' mentions and respond quickly.
A great monitoring tool can keep a small issue from blowing up into an embarrassing social media fail — and an ensuing angry client.
You can use the assign feature shown in the section above to send a monitored item to a client for their feedback.
Related Post: I Manage 23 Twitter Accounts and Am Losing My Mind. Help!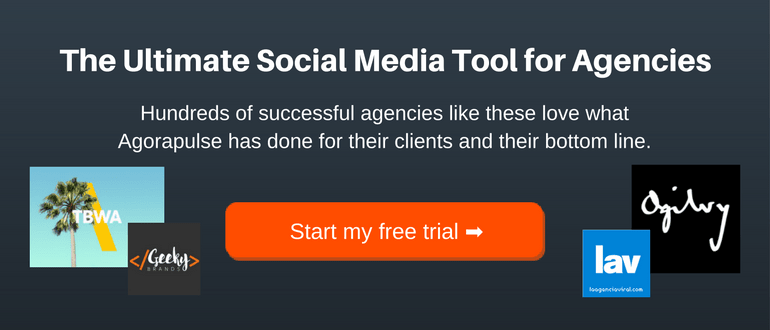 3. Small business owners
Small business owners tend to have a limited amount of time and a tight budget. Investing in the right tools can help you make both go further.
By setting alerts for certain hashtags and keywords you can stay on top of what's going on without in-depth research.
You can listen out for reviews of your business that don't directly tag you and even meet customer complaints head-on. You can basically manage your online reputation from inside one dashboard.
Is it worth it for me?
But what about the actual cost? The price of social media monitoring tools varies depending on what they do for you. Agorapulse is an all in one style social media management tool and the medium account will set you back $99 a month.
Something like Mention on the other hand, starts at $29 a month. You need to find a solution that works for you.
It really comes down to time. Agorapulse saves the Action Digital marketing team about 30 hours a week. Just how much time can using the right tool save you?