As marketers, we can take a fresh look at the year ahead in terms of marketing budgets, trends, and processes. What will our budget be? Will we do things differently? What social media trends are we seeing? In this article, I'm sharing five social media trends for 2023 and how you can work them into your marketing mix.
Social Media Trend 1: Meet the Creators
2023 is set to be the year of the creators in social media trends. In fact, we are heading to a creator economy where talented individuals set the price and the pace in social media content creation.
Jakey Boehm, an Australian creator who live streams on TikTok, earned $34,000 from TikTok Live in a single month.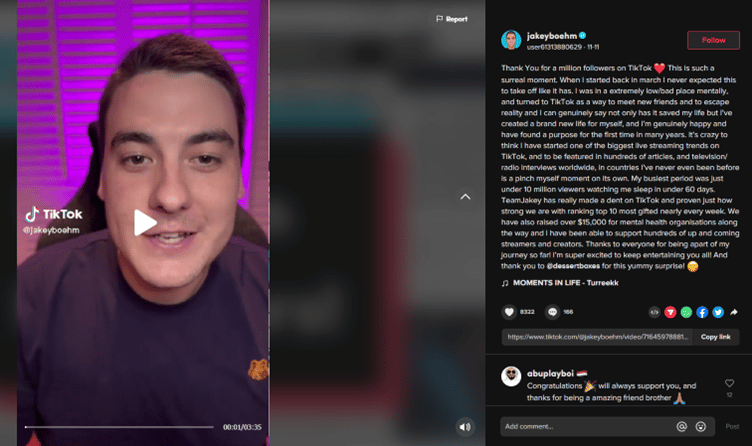 Symphony Clarke told Insider that she charged between $350 and $600 for a sponsored post. And Alex Ojeda, who has around 8 million TikTok followers, has a starting rate of $20,000 for a sponsored video on the app.
But what is a Creator?
A creator is like an influencer but with much more emphasis on authenticity, talent and individuality.
In 2023, Creators will be more accessible for brands to hire, collaborate with, or sponsor. This is in sharp contrast to the elusive and jaw-dropping prices of influencer marketing. Those who choose not to collaborate with brands may also earn through gated communities.
If you watch a lot of YouTube, you will see that due to ad blocks and YouTube Premium, many Creators are bypassing Ads and promoting directly in their videos. According to Insider media reporter Amanda Perelli, creators can also increase their earning potential by putting more premium content behind a paywall or on a membership site.
Throughout 2023, we are going to see more content, like bonus podcasts and videos, behind a paywall—especially if advertising budgets decline. Throughout next year, expect more creators to interact with their super-fans by offering extra content in locked communities.
Creators are set to shape 2023. I expect to see a lot more collaborations on platforms like TikTok and YouTube.
Social media trends 2023 takeaways
Add TikTok to your marketing budget. According to eMarketer, Instagram is at the top for US ad revenue for 2022, at $29.79 billion, with Facebook close behind, at $25.75 billion. YouTube is next, at just over $8 billion, followed by TikTok. But, as TikTok is the fastest growing platform for Gen Z and Gen Alpha (early to mid 2010s as starting birth years and the mid 2020s as ending birth years) you should have it on your radar.
Familiarize yourself with TikTok Creator Marketplace and think about how the Creator/Brand relationship could work for you. There are similar collaborative platforms available on YouTube and Instagram. Discover great resources for Creators on YouTube and YouTube Shorts.
Check your Agorapulse dashboard to find out who your brand ambassadors are. This can be a great start for low-cost influencer collaborations. Look for ambassadors who are engaging in a positive way with plenty of followers. This is how my profile looks to Contentworks Agency.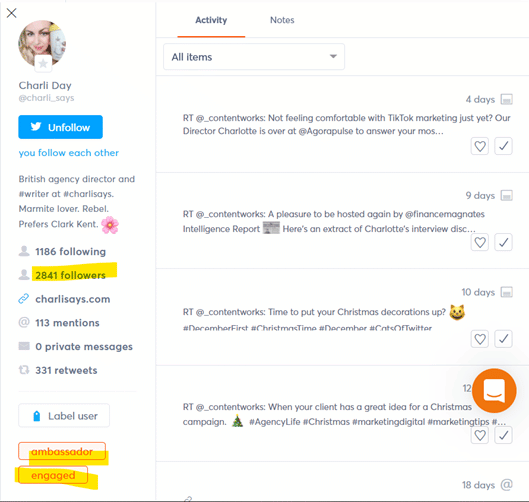 Social Media Trend 2: Embrace Short-Form Videos
Long-form videos are still relevant in 2023, but less so for social media marketing.
Anything from 15 seconds to 2 minutes is considered short form, although the lower end gets more engagement. They also do better on SEO because they have a higher retention rate. That means viewers watch them all the way through which in turn ensures they rank better.
Short-form video formats can be found through YouTube Shorts, Instagram Reels, Instagram Stories, TikTok, Pinterest, and uploaded natively to platforms like Twitter or LinkedIn.
Jaw-dropping stats about short form videos
Short video has the highest ROI of any social media marketing strategy at 30%.
51% of short-form video marketers plan to increase their budget in 2022.
In 2022, videos will last an average of 3 minutes and 23 seconds.
By 2022, short-form video will account for 80% of all mobile data traffic in North America.
Short-form video ad revenue will exceed $10 billion this year.
Social media trends 2023 takeaways
Dig into your analytics. If you're churning out videos and not watching your analytics, you might be missing out on vital information. (Did you know that TikTok has now been added to the Agorapulse platform? That means you can include it in your Power Reports and analyze your content.)
Make short videos. The great thing about them is they take less time, less resources, and get more engagement. However, they do require maximum creativity to hit the sweet spot. Short form videos are not there to explain complicated subjects or for your CEO to make speeches. They are great for product reveals, quick demos, surprises, pranks, memes and trending TikTok challenges.
Social media trends for 223 also include recycling. Recycle your short-form video content on other channels to maximize its value. You can add TikToks to your LinkedIn feed or tweet them. You can also embed them in blogs and landing pages by using the embed code next to the video.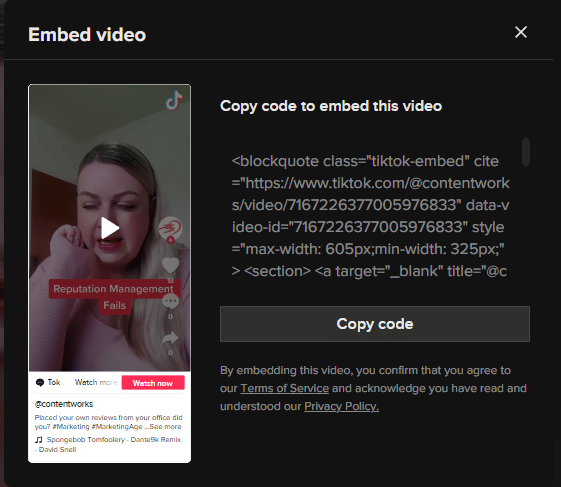 Social Media Trend 3: Embrace the Rise of Niche Platforms
The rise of niche platforms and the possible disintegration or weakening of the big 5 (Facebook, Twitter, LinkedIn, YouTube and Instagram) makes social media managers and agencies happy. Platforms like Facebook were the start of mainstream social media as we know it today. And they were fun.
"The willingness to share impulsive posts, half-baked ideas, general grievances turned into jokes, or pieces of social or political criticism was much higher," writes Jack Pemment of The Seattle Times. "And this was great because this is exactly how you got to know people, by knowing their thoughts about life and the things that they're passionate about. You also had the opportunity to ask questions, or direct back criticism or pointed comments to point out flaws in logic or viewpoints. But since you were mostly friends, or at the very least sharing the college experience, the nuances of positive interactions or comments of a challenging nature didn't really matter."
But are those channels still fun?
Younger users are always the most prized demographic for a social media platform to cater to. But Facebook is quickly becoming the worst place to put ads for such users. It's predicted that Facebook will only have 23.3 million users under 25 in the United States by the end of 2022.
So here comes the fun part.
There are plenty of new social media platforms catering for more niche audiences, and that's a great thing. One size doesn't fit all after all.
Here are just a few niche platforms emerging:
Peanut. This social media network, available via app, is focused on mothers and potential mothers. It's primarily a friendship network, but tons of resources, forums, and groups abound.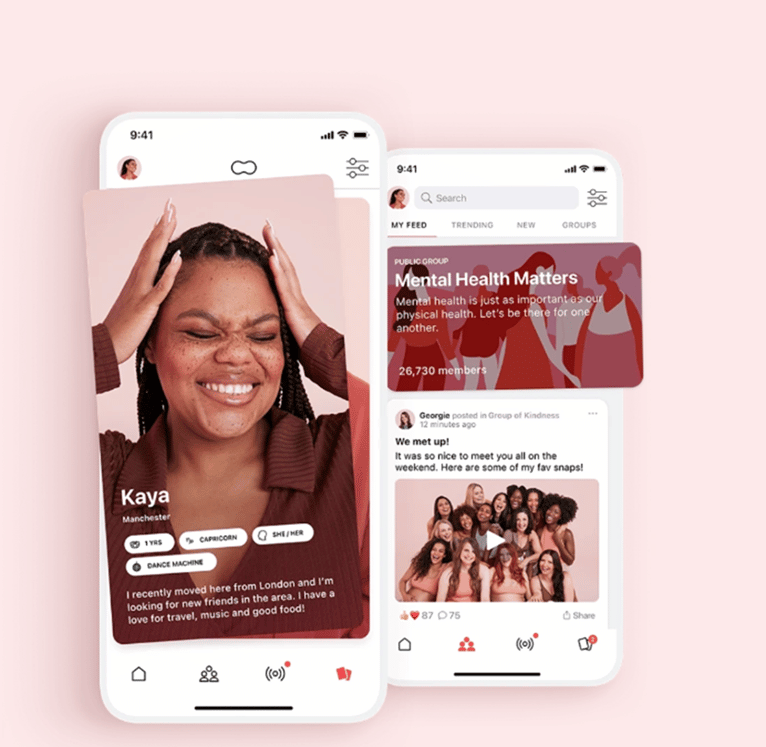 MeWe. This social media network is for free thinkers who don't want restrictions placed on their content. It has a relatively "hands-off" approach to content moderation and a less intrusive ad targeting approach. The latter is another reason users are leaving mainstream platforms in their masses.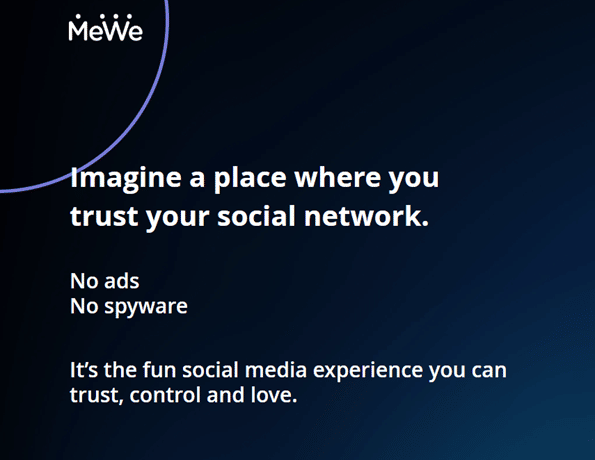 Valence. This is a social media network to connect Black professionals. It highlights the Black professional community and aims to create meaningful connections.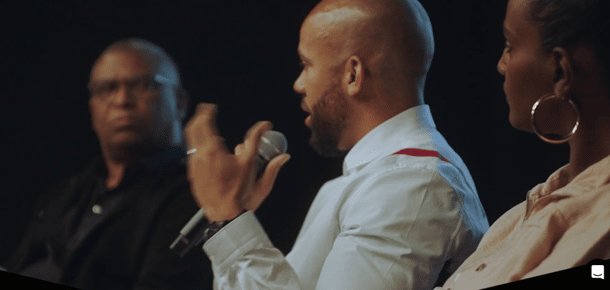 Social media takeaways
I'm not saying you should abandon social media marketing on mainstream platforms like Facebook and Instagram. They still have a place in the social media ecosystem (especially social commerce). But do explore new social media networks, especially ones that might pertain to your target audience. If you're selling baby products for example, Peanut mentioned above, might be a good place to be.
Pay attention to social media trends regarding demographics on each platform. You need to be on the right channels to connect with them. Similarly, watch out for the main platforms shifting away from where you want to be. For example, Twitter might be controversial for some now. And the Metaverse is increasingly unpopular with younger generations.
Watch your social media analytics and make analytics-based decisions. It's easy to form a sentimental attachment to sites like Facebook or Instagram. Especially if you've been using them for years and are familiar with them. But are they delivering the goods? If you're not getting ROI from your social media activities then something needs to change.
Social Media Trend 4: Step Up Your TikTok Game
We've talked a lot about TikTok lately and for good reason. The once dismissed app is now a serious contender for most used social media platform in the world. If you're not actively using the platform, here's why you should:
The platform has one billion active users in 2022. For reference, Instagram has 2 billion and Facebook has 96 billion.
TikTok users open the TikTok app 8 times per day.
The app engagement is currently at 26 hours per month.
TikTok is available in 154 countries worldwide and 75 languages.
TikTok Shopping has now been launched. It includes a suite of e-commerce tools that turn videos and LIVE into shoppable entertainment
The advanced editing suite lets users edit clips, edit sounds, position text, add overlays, adjust video speed, frame content, and add sound effects.
TikTok is a great platform for small businesses
Independent businesses or solo creators who don't have big bucks for advertising are succeeding on the platform. Bruce Graybill turning a fallen tree into a gorgeous cutting board is TikTok eye candy and garnered over 161k followers on the @siders_woodcrafting TikTok account. His refreshing honesty and humor make this channel worth watching.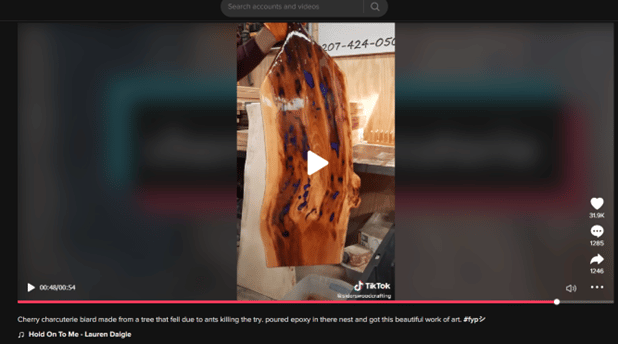 Meanwhile, @popflexactive, founded by influencer and content creator Cassey Ho, has amassed 142k followers and 3.2 million likes since first posting in May 2020. The channel is funny, inclusive and all round feel-good.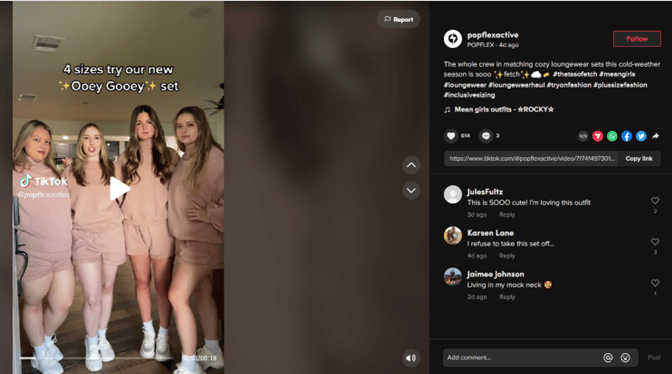 Social media trend takeaways
Find a fresh angle. TikTok is the fresh start your social media is craving. If your engagement and ROI has been dwindling on the other platforms, it's time to try something different.
Don't advertise until you've carved out your space. TikTok isn't a place where you can buy followers if you haven't got the creativity to engage them. Spend time engaging with other users, honing your video skills and finding your style before you start throwing budget at the platform.
Be authentic. That's my biggest tip for succeeding on TikTok. Show the real side of your job, go behind the scenes, unbox your products, share your biggest likes and dislikes and leave your corporate at the door.
Social Media Trend 5: Get Into Memes
Memes are on my list of social media trends for 2023 because they have been a huge part of 2022. Also, they're hilarious and I love them.
Memes aren't new. Internet users have been making them for years and posting them on social media platforms and forums like Reddit. The difference now is that marketers are getting into meme marketing. Yes, it's a thing.

Let's look at a few funny social media memes from 2022:
Liz Truss V Lettuce
The lettuce meme started from a leader article in The Economist, which said: "Ms Truss entered Downing Street on September 6th. She blew up her own government with a package of unfunded tax cuts and energy-price guarantees on September 23rd. Take away the ten days of mourning after the death of Queen Elizabeth II, and she had seven days in control. That is roughly the shelf-life of a lettuce."
The internet then did its thing with ex-PM/ lettuce memes taking over social media networks.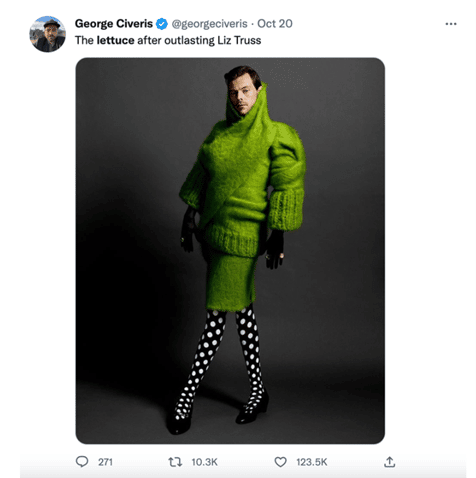 You've Heard of Elf on a Shelf but Have You Heard of …
As Elf on a Shelf reappears for December, brands have been playing with alternative memes to fit the theme. Like Ryanair mocking Spain's national football team being knocked out of the FIFA World Cup with Spain on a Plane.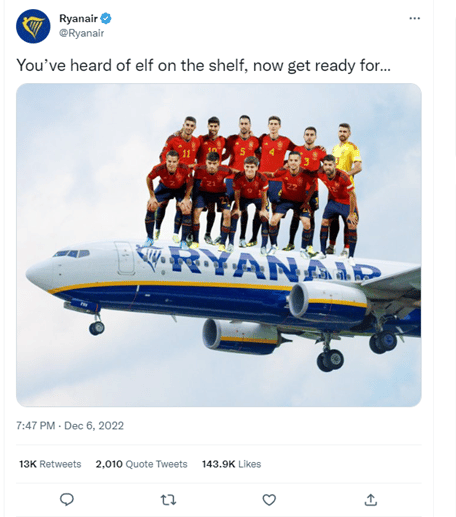 Or Greggs bakery, who went delightfully nuts on memes featuring celebrities and politicians.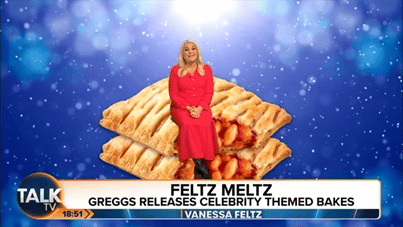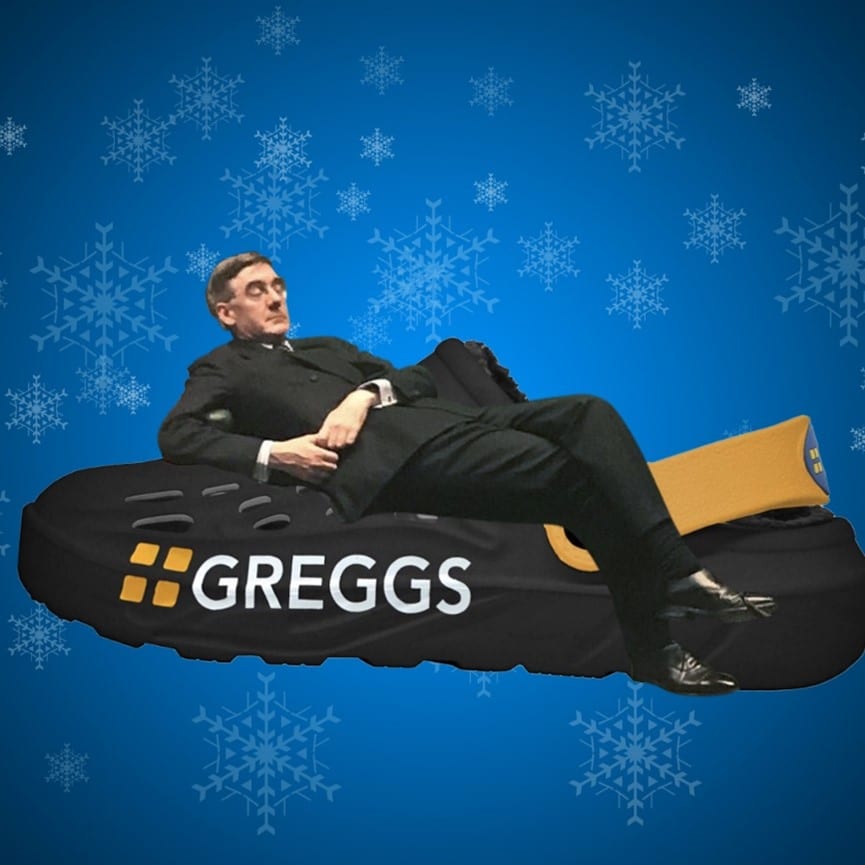 (Rees Mogg on a clog in case you were stuck!)
They also incentivized and rewarded fans for their best memes!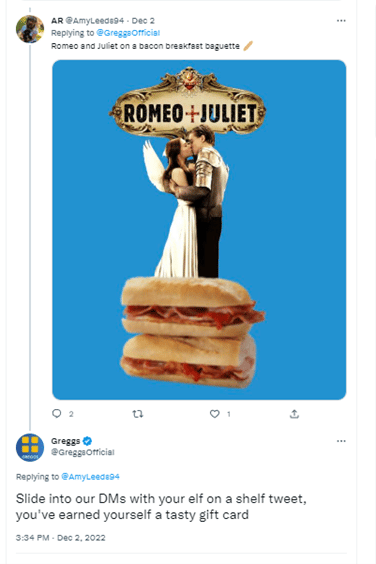 Other popular memes used by brands in 2022 included the Will Smith Oscar slap, Adam Levine's ummm …. texts?, Kamala Harris laughing and Kim Kardashian inviting us to join her in the workforce. The material just writes itself.
Social media trends takeaways
The most successful social media memes rely on some sort of inside joke. With the right format and punchline, you can generate more brand awareness, interaction and even ROI!
You must move fast if you want to play the meme marketing game. In the sector we usually work in (finance), this can be really difficult due to compliance and legal signoffs. One of our brands got compliance approval 2 weeks after the lettuce memes went viral. We never used the posts.
Don't try to make your brand fit a meme if it doesn't. Not all brands are cut out to be funny and that's ok. Remember, brands like Greggs, Ryanair, Yorkshire Tea and Wendy's have carefully crafted social media strategies. You risk alienating your audience if you start including off brand memes in your social media posts.
Conclusion of Social Media Trends to Watch
And that's a wrap on social media trends for 2023. The social media landscape is about to get interesting with more emphasis on authenticity, creativity, and humor.