TikTok wasn't always TikTok.
Musical.ly Inc. was founded by long-time friends Alex Zhu and Luyu Yang in Shanghai, China. It was a popular short-form video streaming andsharing app, with 100+ million users. In 2018, the app was taken over by a Chinese company called ByteDance, and its users and content were moved to TikTok.
Chapter 1: What Is TikTok?
TikTok is a video platform with funny, educational, branded, and hard-hitting videos. Primarily, TikTok has been seen as entertainment. It's now one of the biggest social media networks in existence, predicted to overtake Instagram in the next few years.
Quick-fire facts about TikTok
TikTok now has a maximum 10-min. video length. That's a big difference from the 15-sec.
limit it had at the start.
TikTok is available in 154 countries worldwide and 75 languages.
TikTok users open the TikTok app 8X times per day.
Music and trending sound bites are big on the platform. Creators can tap into an extensive sound library.
TikTok's advanced editing suite lets users edit clips, edit sounds, position text, add overlays, adjust video speed, frame content, and add sound effects.
TikTok is free. But users can buy a virtual currency called coins to send as gifts to
creators. They can exchange those coins for digital goods.
Your captions can be up to 2,200 characters for each post. Also, you can add hashtags and tags.
TikTok is rewarding creators with simple ways to connect with brands and get paid. The
TikTok Creator Marketplace has more than 100K creators. Brands can search to find their
ideal partner or micro-influencer.
TikTok Shopping has now been launched. It includes a suite of e-commerce tools that turn
videos and LIVE into shoppable entertainment.
TikTok engagement keeps on crushing its competitors: It's at 26 hours per month as of the publication of this ebook.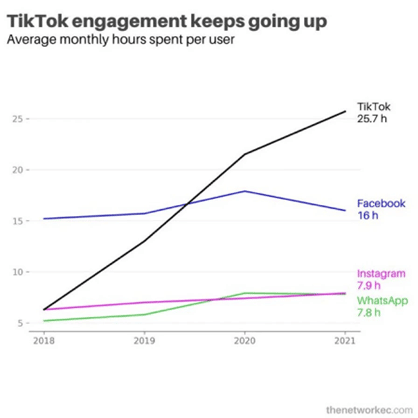 Chapter 2: Why Your Brand Should Do TikTok Marketing
Having a presence on yet another social media network means allocating more resources, doesn't it?
Yes, but it's worth it. TikTok offers great benefits to marketers.
Here are some of the reasons why your brand should do TikTok marketing.
You have a young target audience
Some 60% of TikTok platform users are between the ages of 16-24. If your product or services are aimed at the Gen Z demographic, you must have a presence on TikTok. Millennials and Gen Xers are on the platform, too, Many are leaving Facebook or spending less time on the platform.
You have tangible products
If you have an ecommerce brand that sells products, TikTok could create easy wins for you. B2C products—such as makeup, food and drink, fashion, and décor are easily represented. After all, like Instagram, TikTok is a very visual platform.
Service-based brands are harder (although not impossible) to showcase on TikTok. For example, banks and travel companies are carving out the Gen Z space on TikTok and finding creative ways to showcase their offerings.
You want to show a fresh side of your brand
Don't show up on TikTok with your PowerPoint presentations or that video of your CEO making a lengthy speech. Not unless you're prepared to shake it up with silly and fun edits, that is!
Some 68% of TikTok users find the content different from the other platforms. They also cite the good community vibe, funny videos, and authenticity as reasons they are TikTok users.
TikTok provides a wonderful opportunity for traditional brands to show their fresh and playful side.
Look at how Barclays Bank reaches TikTok users through its support of women's football. Barclays is the Lead Partner of Women in Football (WIF), the professional women's network helping to upskill, empower, and connect more women in the sport. Founded in 1690, the London Bank evolved to meet the demands of future demographics.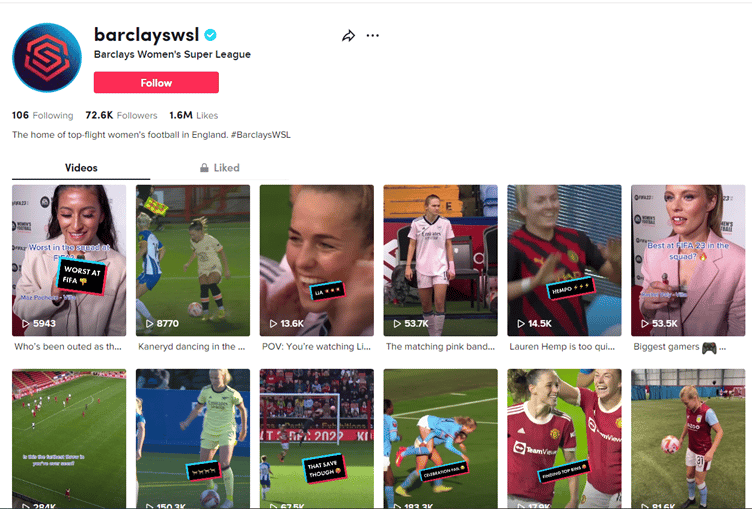 You want to increase brand awareness
Using TikTok, brands can tap into key trends and gain a lot of post traction. Though engagement has been low on Facebook for some time now, TikTok's engagement rate by views is a booming 6.72%. TikTok boasts the highest engagement level in 2022.
Achieve viral without the huge spend
We hate using the term "viral" because it isn't a switch that can be turned on when a brand feels like it.
That said, many TikTok brands and creators have gone viral with zero spend. Because engagement rates are better, smaller brands have a better chance to get seen and grow their following.
Ready to get creative on TikTok?
Chapter 3: How to Use TikTok for Business
Let's look at the top ways you can use TikTok for business with the in-platform tools.
Pay attention to trends
On all social media platforms, trends are important to follow. They can dictate how successful your content will be.
Say everyone is talking about Halloween but you're discussing the benefits of your new product. Your content won't be picked up.
However, if you frame your product in an epic Halloween-themed video utilizing trending songs, hashtags, and sounds, your TikTok content will most likely get noticed!
For example, Burger King doesn't sell Halloween products … but here they are grabbing the trend with some great effects.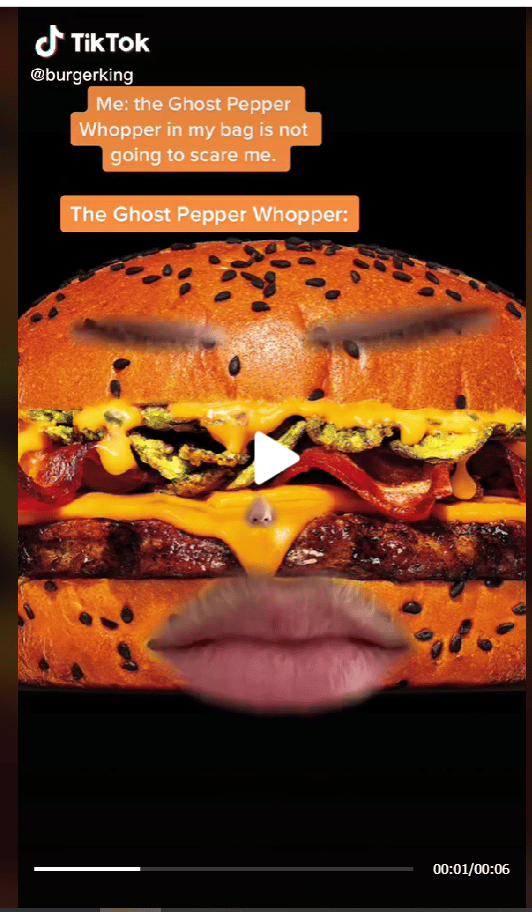 Leave your "corporate" at the door
TikTok is a fun social media platform. That means less polished pitches and more backstage antics.
TikTok is not a place to be corporate, stuffy, or overly promotional. So, if that's you, find a different side of your brand.
Or perhaps you, like many traditionally corporate brands, can explore the lighter side of your brand to produce TikTok content.
Just look at Marks & Spencer, a clothing, food, and homeware brand established in 1884. Known in England as a middle/upper class place to shop, the brand has gone full-force silly on TikTok—and we love it! By using Percy Pig (from their famous confectionery range), the brand has tapped into their TikTok alter ego.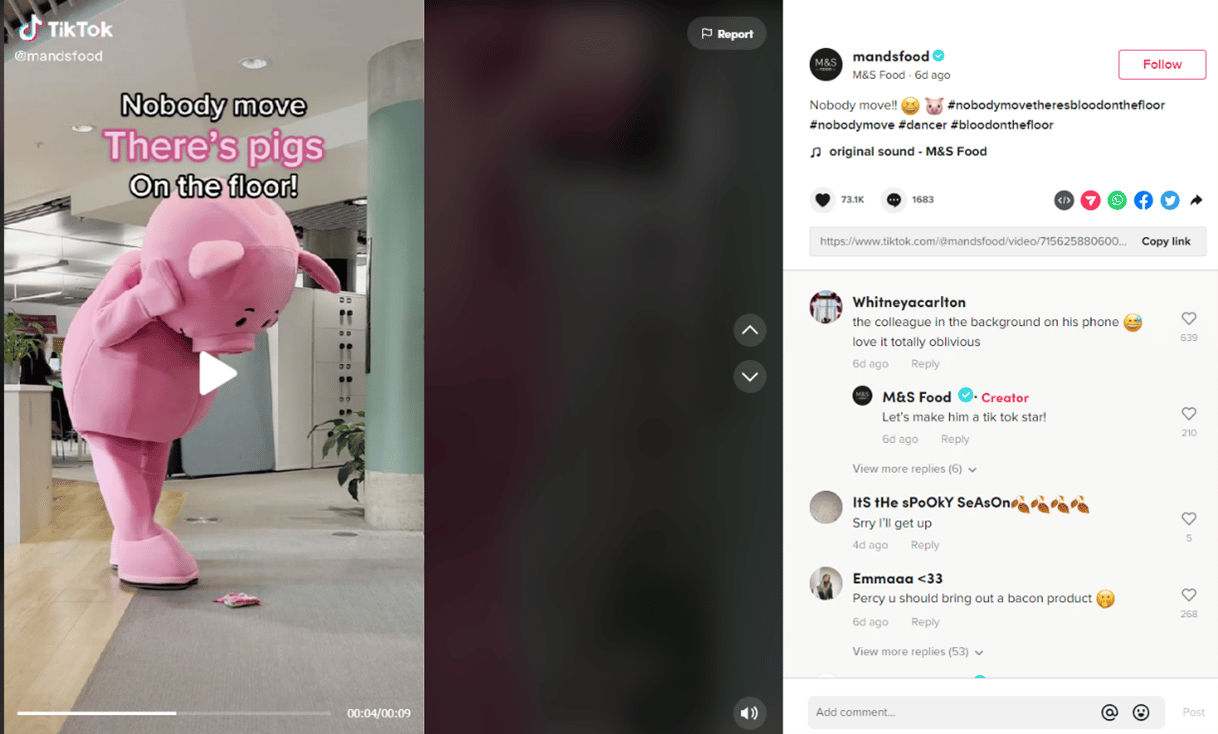 Consider different language accounts
If you're a global brand serious about TikTok marketing, consider having different accounts for your language locations.
Lays has done this with their TikTok, which frees them up to make localized videos that reflect the language and demographic trends.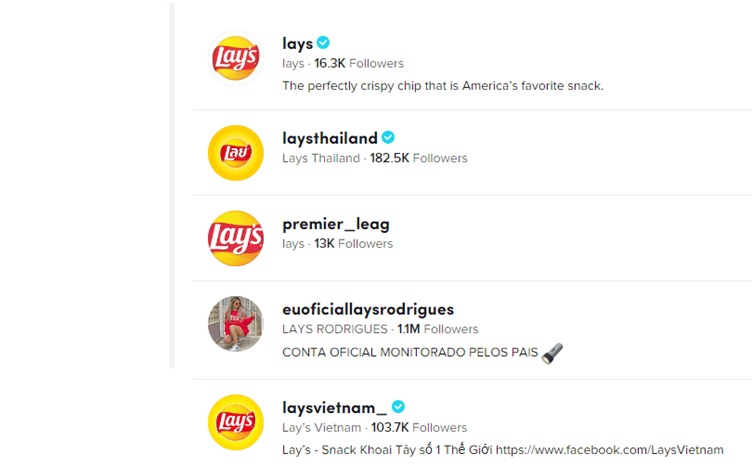 TikTok about your location
If you're a small business with a physical location, make sure people know where you are.
Film your local area, meet your business neighbors, pop for coffee in a local coffee shop, and get involved in community initiatives.
If there is a local charity drive, fair, or party, create a presence on TikTok. People will travel to meet their favorite TikTok businesses.
For example, Lola's Cupcakes London has a cult online (and offline) following. Fans travel across the country for a taste! In addition to jumping on seasonal trends, the brand also shows its location, delivery options, and online store.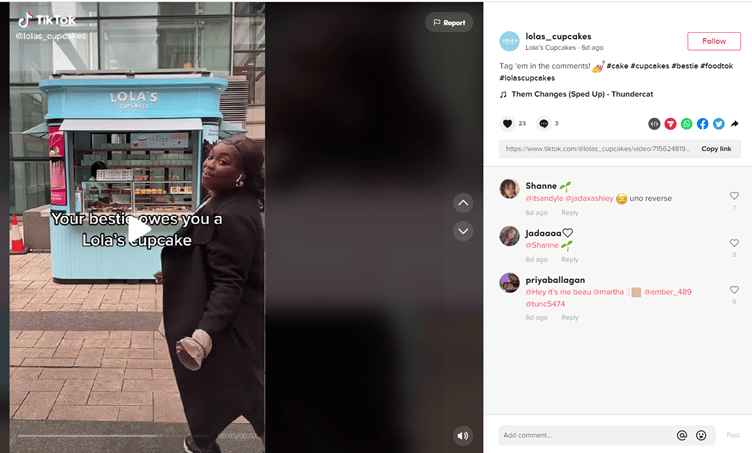 Get into hashtag challenges
Hashtag challenges are exceedingly popular on TikTok. So, they are a great way to garner engagement for your brand.
Hashtag challenges of 2022 included:
In 2022, I Will
The Learn Something New Challenge
The Empath TikTok Challenge
The Journal Challenge
Vogue challenge, picture trend
What I mean when I say "I'm from"
Also, there are trends to follow that may not be challenges.
For example:
Glow-ups and transformations
Discussing mental health and wellness
Embracing body positivity
There have been hundreds of viral brand hashtag challenges, too.
If you're a new brand, you can try participating in a challenge to build up your following.
Bigger brands might want to start their own challenge.
For example, Chipotle is practically royalty on TikTok because its product and content are right at home with the Gen Z demographic. In fact, Gen Zs order takeout 3-4X a week!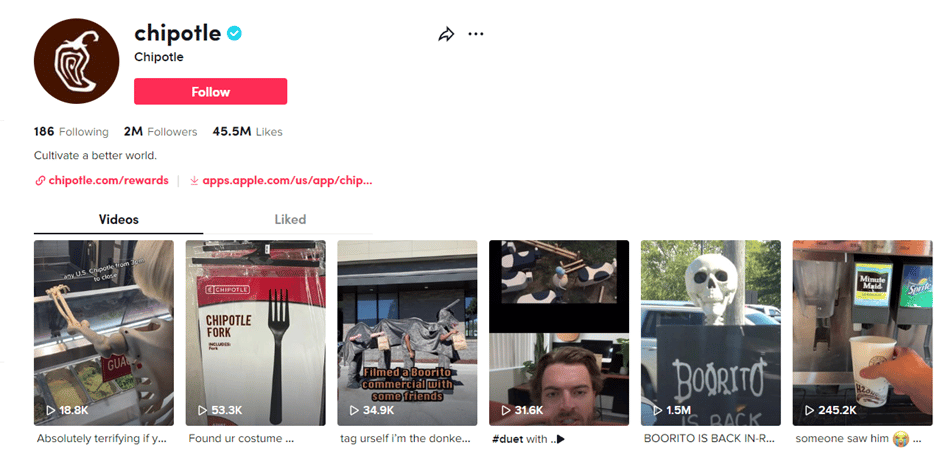 Famous Chipotle challenges included the Lid Flip Challenge, which encouraged people to flip a burrito bowl. Chipotle partnered with huge creators like David Dobrik for the campaign and ended up driving a record amount of Chipotle app downloads and delivery orders.
Experiment with the Duet feature
A helpful, easy-to-use tool on Tiktok is the video-creating TikTok feature Duet.
Users can choose to Duet with other creators (if they have enabled Duet on their video). The feature will display the two side by side and allows for hilarious interactions. Some Duets are "scratchy" and argumentative, but, as a brand, you should most likely stay on the humorous side or aim to add value to the original TikTok.
Also, Duet allows users to cover or join other users' songs, provide reactions or commentary, roleplay, or layer interactive videos on-screen (like different body parts on the original poster).
As a brand, you can use the Duet feature to grow your fan base, connect with other creators, and boost engagement.
Check out this awesome harmony between Henry Moodie and Bob E Kelly for inspiration!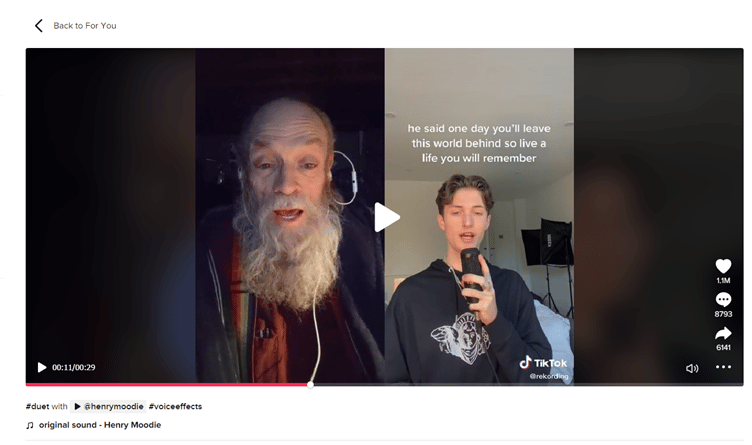 If you're feeling bold, challenge your fans to Duet with you then sit back and watch the fun!
Tap into creators (and influencers)
We know how well influencer marketing works when the blend is just right. Finding the right influencer for your brand can take time and research, but TikTok is a great place to look.
With the new Creator Marketplace, you can search for creators to work with your brand or campaign.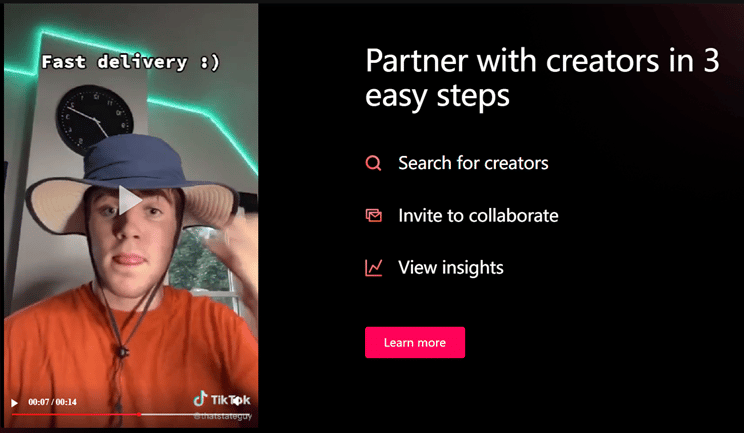 The big brands are already teaming up with creators to boost their videos.
For example, creators like @milliet24 and Benefit Cosmetics teamed up together. For the release of its new Brow Microfilling Pen, Benefit Cosmetics wanted to increase awareness for its latest product. For the campaign to succeed, it would require partnerships with the right creators.
The Benefit Brow Challenge was a resounding success.
The campaign generated 3,500+ hours of views and 1.4 million impressions from just 4.5 minutes of creator content. User comments also celebrated the collaborations between creators and Benefit Cosmetics.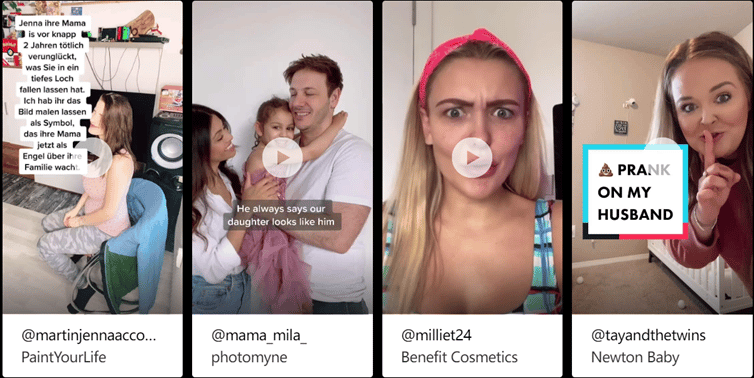 Well-matched influencers will greatly increase the likelihood that your audience will follow and trust your business and products.
Look how GAP shared content from @YoungBlackDad–a very popular TikTok creator with 2.7 million followers. Gap has under 12K followers, so getting exposure to all those potential fans is hugely beneficial for them. Plus, @YoungBlackDad is a great fit for Gap as he's likable, family-oriented, and fashion-savvy.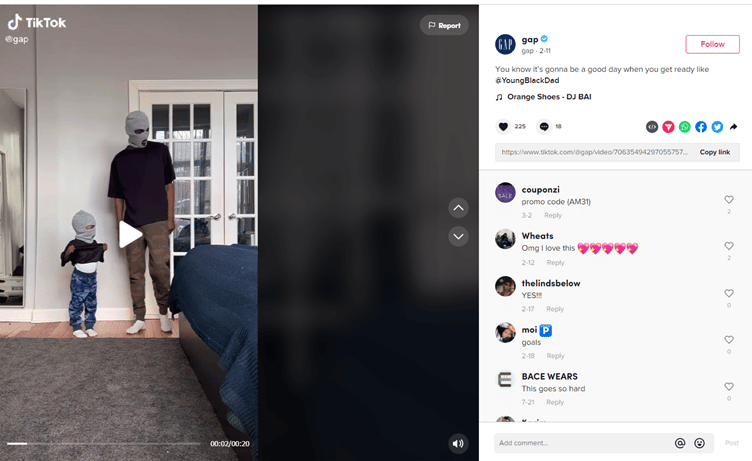 Tap into trending music (or make your own!)
TikTok has a great sound library. Tapping into this can really ramp up your video views.
Trending sounds on TikTok include full tracks or sound bites. Utilizing the platform's tools, you can chop and play with the sound effects and timings.
Top songs and sounds of TikTok in 2022 included:
About Damn Time | Lizzo
As It Was | Harry Styles
Running Up That Hill | Kate Bush
Flashing Lights | Kanye West
Go (Higher & Faster) | Cat Burns
Reggae & Calypso | Russ Millions x Buni x YV
Spongebob Tomfoolery | Dante9k Remix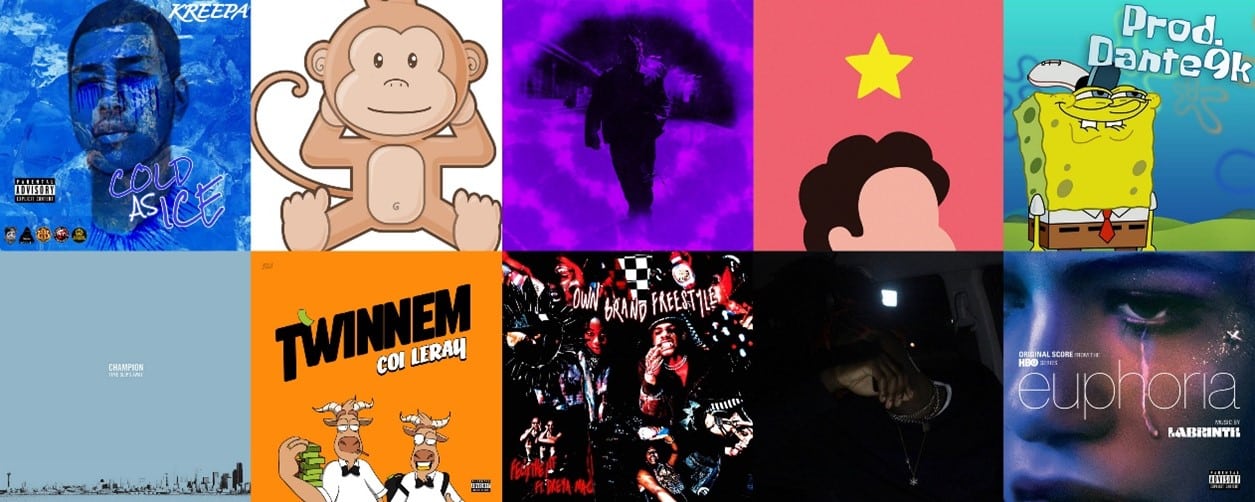 Still not sure about the potential reach of music on TikTok?
Simon Cowell and Syco Entertainment partnered with Universal Music to create StemDrop, a new evolution of musical collaboration and artist discovery. It will be launched exclusively with TikTok and Samsung.
You can use the royalty-free music for TikTok in TikTok's new audio library.
Chapter 4: How to Create a Tik Tok Marketing Strategy
Before you get started making TikTok videos, you need to create a basic TikTok marketing strategy. Otherwise, you're pouring resources into another channel with no clear parameters, budget, or KPIs.
Let's run through some of the essentials that should be in your TikTok marketing strategy.
Resources
If you have a marketing team, consider them as a resource and also what their bandwidth for TikTok content is.
Do marketing team members have time to create content for another channel? Will they need new phones or camera equipment? What about a studio, lighting, microphone or props?
If your marketing team is already creating content on Facebook, Twitter, LinkedIn, Instagram, Pinterest, YouTube, and your blog, take the time to sit with those team members and discuss TikTok.
Also, keep in mind that someone needs to handle the community management.
Key performance indicators (KPIs) and goals
What are your KPIs for TikTok? You can measure hundreds of different metrics on social media.
However, there are four main areas your social media KPIs should focus on:
Reach
Engagement
Leads
Conversions
What is your aim for your TikTok channel? Knowing this will help to guide the type of content you create. Learn more about setting KPIs for your social media channels.
Budget
Are you planning to spend money on TikTok? With advertising now possible, that angle is something you could explore.
You can also spend budget on creators or influencer marketing. Any giveaways also need to be factored into your budget.
If you don't plan to spend, you can still be successful, but it might take you longer.
Define your audience (and target audience)
Knowing what your current audience and desired audience looks like, is important for your TikTok marketing strategy.
Where are they located and how old are they? What accounts do they currently follow? What kind of content resonates with them?
You can also look at your closest competitors and what they are up to on TikTok.
Make a content plan
At the strategy stage your content plan doesn't need to be precise, but it should include things like:
How many times will your brand post each week/month?
Will the content be evergreen or trending?
What kind of videos will you be making? (Jot down some ideas at this stage.)
How long will your videos be? Hint: Keep them short!
Will you use the TikToks elsewhere? You could embed them into your blog or share them to YouTube Shorts or Instagram.
Who will be in your TikToks
Social media managers know the struggle of trying to get volunteers to be in their social media videos. Your plan needs to include participants whether they are company employees, affiliates, customers, or no people at all.
Consider tying your TikTok into your employee advocacy to reward participants.
Whether to incorporate CSR
Corporate social responsibility is big on TikTok, so if you can incorporate it, do. TikTok For Good is the platform's support for good things, and it's a great place to get inspired.
Here are a few CSR categories that were huge on TikTok.
#EduTok
TikTok's most popular challenge to date, #EduTok encourages users to create educational and motivational content around a variety of themes.
8.8M videos created, 48.1B video views
#PetBff
TikTok worked with animal shelters and animal welfare organizations worldwide in a global campaign to celebrate International Homeless Animals' Day. For every video posted, TikTok donated $1 to its animal protection partners.
490K videos created, 2.4B video views
#DanceForChange
IFAD's #DanceForChange TikTok's videos were created by users as a virtual petition to increase investment in sustainable agriculture.
33K videos created, 81M video views
Chapter 5: How to Create a TikTok Content Plan
Following on from your TikTok marketing strategy is your content plan. Creating a TikTok content plan will help you further down the line when you're busy or get a brain fog for ideas!
Here's a quick overview of what your content planning might look like:
Content ideation
Create a shared document where your team can jot down ideas for TikToks. The best TikToks often come from relatable everyday things, and they will resonate well with your audience.
If you need inspiration, check out what's trending on your Discovery Tab. You can also follow other brands in your niche.
Content planning
Create a content calendar to plan out upcoming events, hashtag days, or seasonal trends. Remember that TikTokers like to shop in advance of big holidays, so you need to have your creatives ready.
This infographic from TikTok will help you to plan!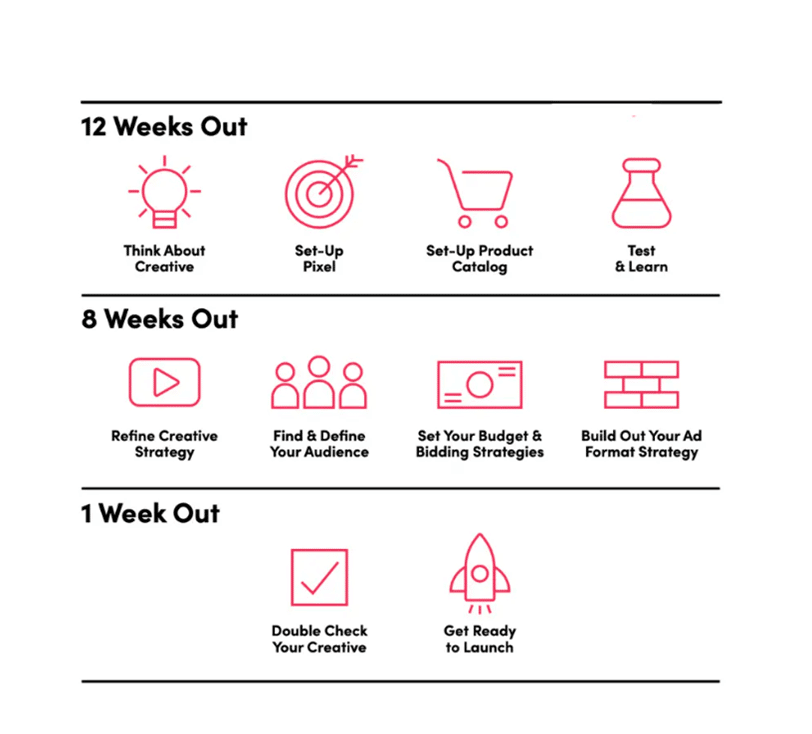 Content scripting
Plan every word, frame, special effect, sound, and text overlay in your video. That doesn't mean your content has to be perfect. In fact, bloopers will be great because they show authenticity and relatability. But waffling, repeating yourself, forgetting what you want to say, or stumbling a lot will not win fans or sell products.
Editing and approval
If you work in a sector that requires content approval, get the script approved before you make the TikTok. You won't be able to edit it when it's live. Plus, remaking it and adding effects from scratch is time-consuming. Aim to get approvals a week before you make the TikTok.
Video creation
Choose your crew. Gather your products and props. Then create your video.
You can re-record as many times as you need to. Just delete each video draft before you re-record.
Make sure your sound quality is good, your products are clearly displayed, and you have added the sounds and effects you want.
Repurpose your content
Finished TikToks can be downloaded to your phone. (Sometimes, that is automatic.) And so, they can then be uploaded to another site like Instagram Reels or Facebook Stories.
Facebook Stories usually crop to 30 seconds, but you can select the section of the video you want to include.
Similarly, Instagram will crop the video to its own ratio, which can crop out any text or effects at the top or bottom of the screen.
Other ways to repurpose content include to embed your TikTok video into your blog or education center.
Schedule social media sharing
Use your Agorapulse content planner to schedule shares of your TikTok video on Twitter, LinkedIn, or any other channel you think is right.
The aim is not to duplicate content across all channels, but a few shares can improve your reach. A TikTok about red-flag clients like this one might work well on LinkedIn.
Chapter 6: How to Make a TikTok Video
To make a TikTok with your Android or iOS device, follow these steps:
1. Tap the + sign at the bottom of your screen.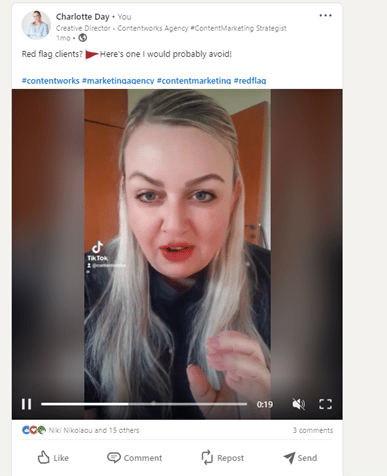 2. Select 15 seconds, 60 seconds or 3 minutes.
(Upload videos up to 10 minutes long from your device.) Make sure you're using the latest version of TikTok.
3. Upload a video from your camera or start filming by tapping the red Record button. Hint: If TikTok won't accept your video format, try trimming it by 5 seconds, saving and uploading.
4. You can select the 3-sec. timer on the right menu, which will give you a countdown to recording. That's perfect for putting your phone in a stand and getting into position.
5. Trim the length of your clips by tapping Adjust Clips on the right-hand menu. On the right menu, you can also change the playback speed, add filters, add beauty features, add or remove flash, and add a Q&A.
6. Add music by tapping the button at the top of the screen. TikTok will recommend tracks based on the content of your video. (See how the track "Shoes" shows below.) You can also use the search bar to find trending music. You can use the scissor icon to cut the music, so it appears where you want in the video and to adjust the part of the song that will play.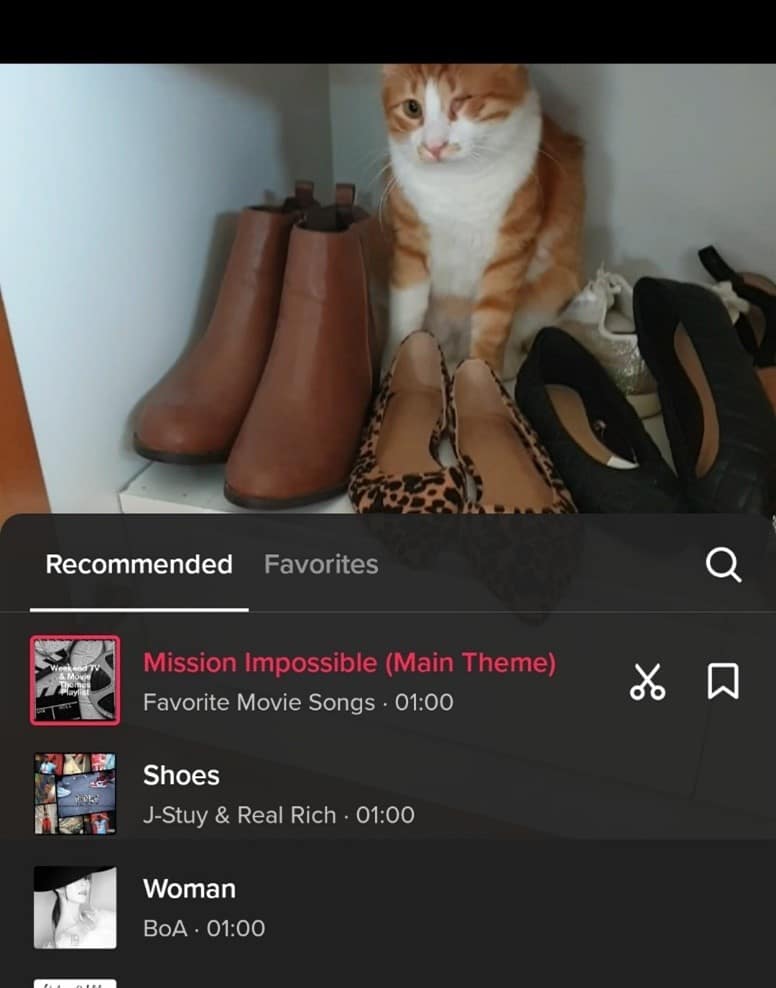 7. Add effects, stickers, and emojis to your videos by tapping the bottom of your screen. Don't be too rushed on this part because stickers can take a few seconds to appear. If you keep trying to add the same sticker you will end up with multiples! You can also set the duration for which the stickers appear and disappear in your video.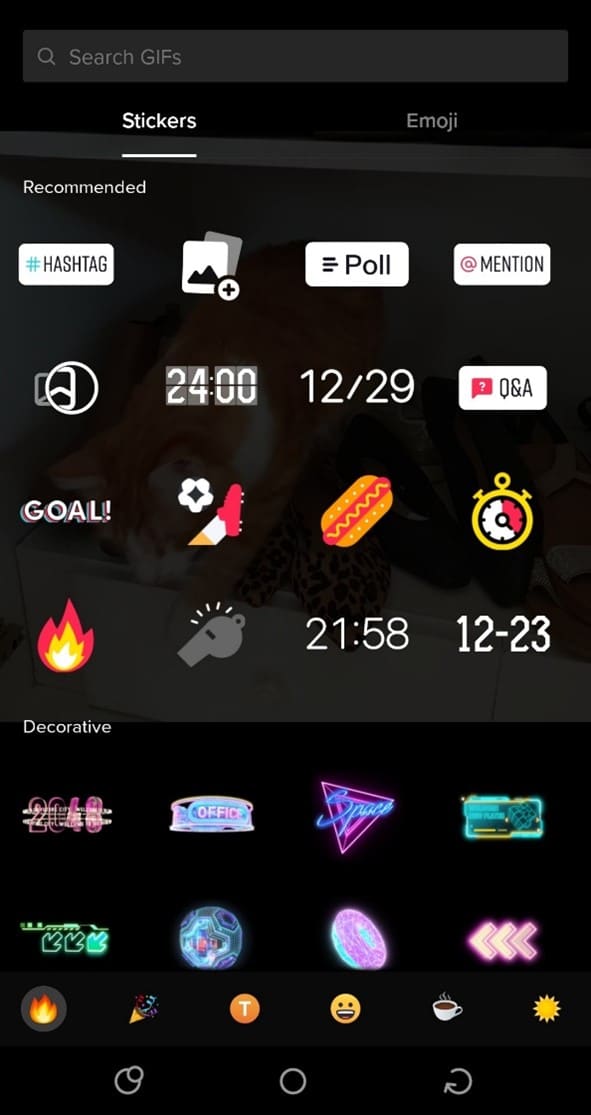 8. Add text and choose the font, color, and style by tapping the Text tab at the bottom of your screen. You can hold the text to set duration and when you want it to appear on screen. If you want to use your video on Instagram, don't add your text too close to the foot of the screen as it might be chopped off!
9. If your video contains speaking, add captions to improve accessibility.
10. Once you're done editing your video, tap the red Next button at the bottom of the screen. Then you can add your caption, hashtags, tag other users, and adjust settings like Allow Duet. You can also tap Select Cover to adjust your video thumbnail.
11. Then hit post … and you're done!
12. You can then schedule social sharing for your video and upload it to other platforms if you choose.
Chapter 7: How to Use Special Effects on TikTok
TikTok is known for its special effects and getting to know them allows Creators to try out tons of fun ideas.
While the platform has hundreds to try, here are a few of the most popular special effects on TikTok:
TikTok filters
TikTok filters are similar to Instagram filters. They come in four categories: Portrait, Landscape, Food, and Vibe. Each of the categories has different filter types. You can adjust the intensity of each one.
TikTok effects
Visual: After you have recorded or uploaded your video, you can add visual effects like gold powder, bling, rain, or bubbles. To add the effects, just select one, and hold it over the portion of the video you want it displayed in. If you want it throughout the whole video, keep holding until the end.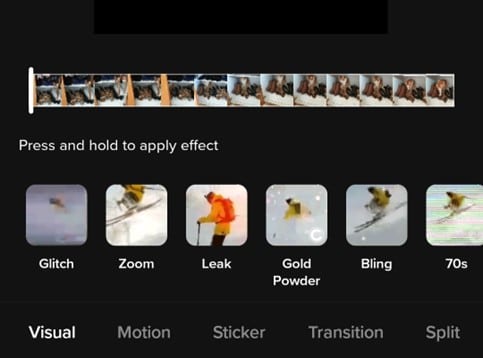 Transition: The main purpose of transitions is to seamlessly connect two different videos into one creation. This means that you don't have to film everything in one go. You can also use it to zoom in or rotate your video.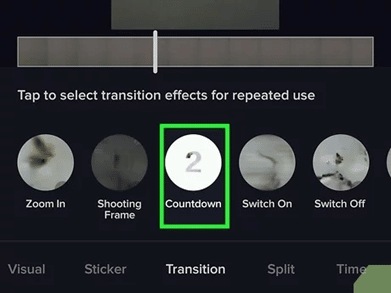 Stickers: You can add stickers, GIFs, and emojis to your videos. Usually, it's best not to overdo these as it can be very overwhelming! You can search to find a theme or specific type of sticker for your video.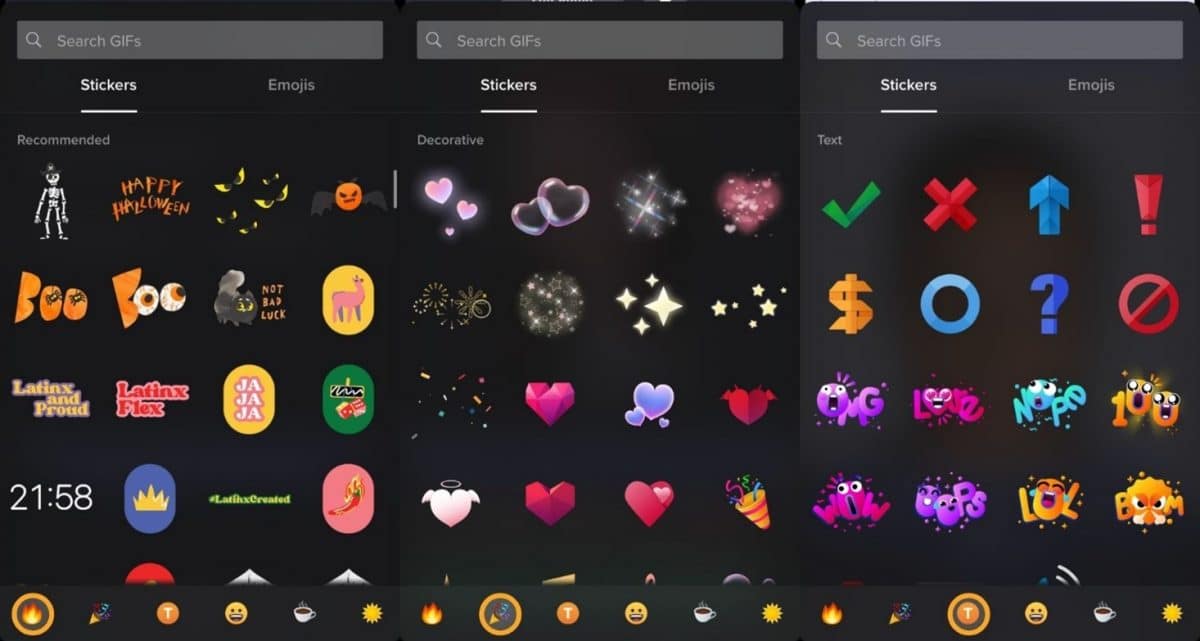 Split: You can use it to split your videos into different numbers of collages. Again, you can press to hold the effect for the duration you want.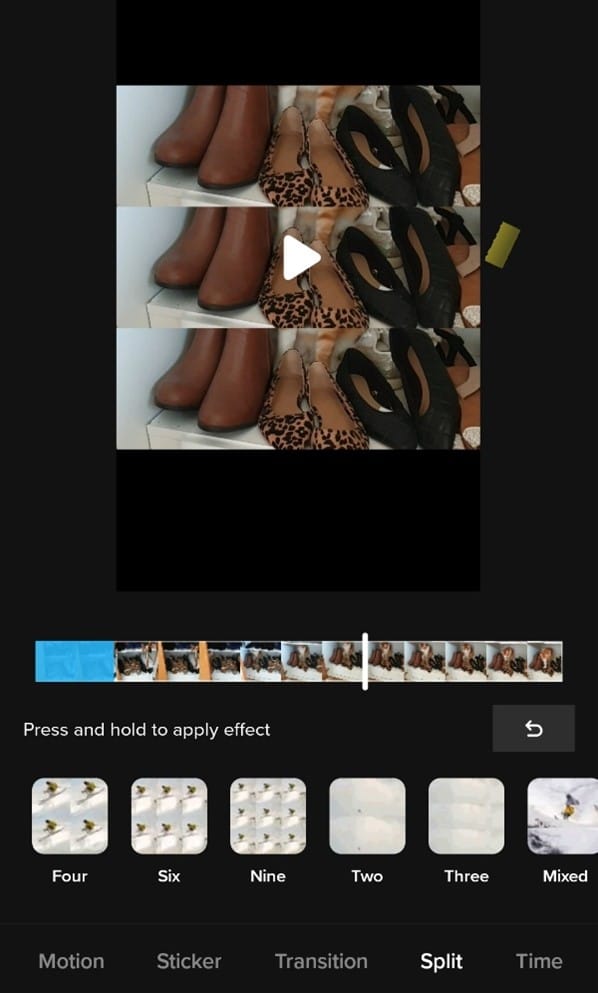 Time: You can use it to create time-warp effects. This effect allows you to reverse, repeat, or slow-motion your videos. This effect is great for tutorials and how-to's.
Green Screen: This is one of the most popular effects on TikTok, but you need to select it before you record and not afterwards. This effect allows you to change the background of your video. TikTok has a library of images, or you can also pick one from your camera roll to use as your green screen background.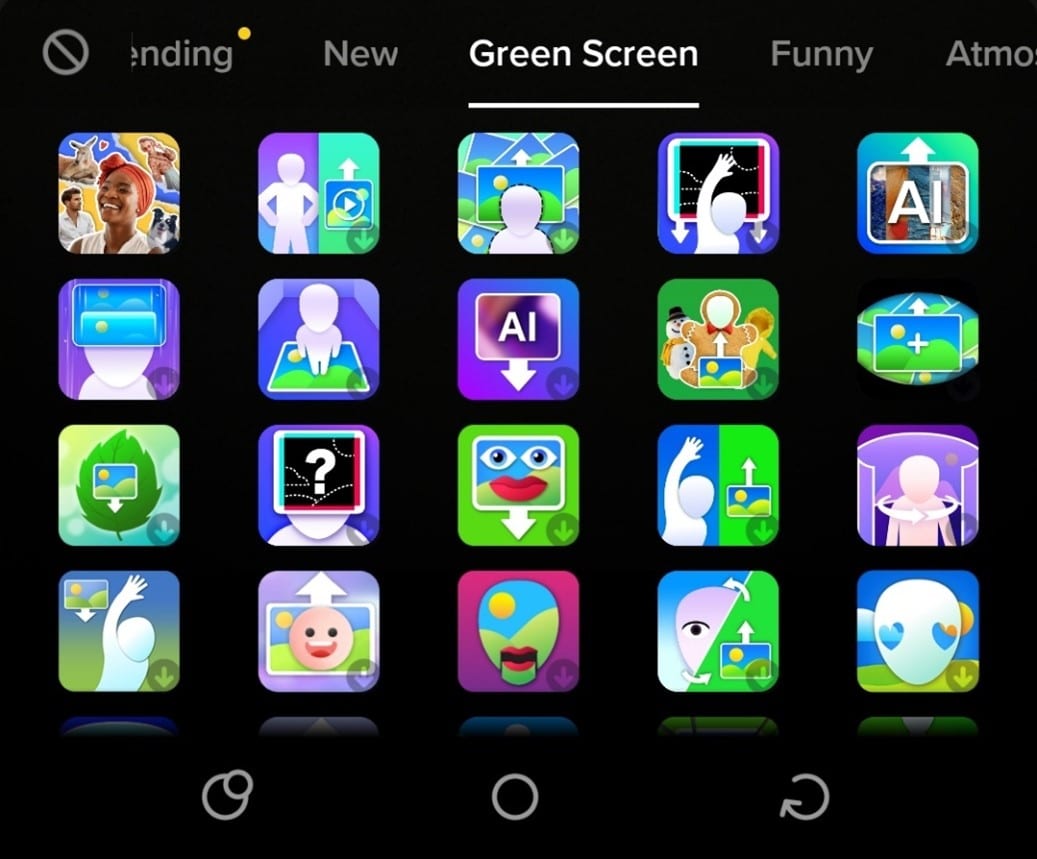 TikTok sound
Sound is integral to the TikTok experience. Access the Sounds Library at the bottom of your screen, and pick a winning track.
You can adjust the volume of your added soundtrack to play as background music. You can also adjust the sound of the speaker in the video to be heard over the music.
Adjust the sound clip and place it into a specific section of your video. It might be as an intro, outro, or a sound effect to emphasize a moment in the video like a surprise or reveal.
You can also upload your own music or soundtrack if you have one. Adjust it using the platform controls.
Trending sounds will help your video to get more traction. But if you have a business profile, you may need to purchase a license to use this music. That's why many brands use the royalty-free music library that TikTok has to offer.
Chapter 8: How to Grow Your Audience on TikTok (Tips for Standing Out)
What works to grow your audience on TikTok?
Here are some tried and tested approaches to stand out:
Be shockingly authentic. Gen Z loves to keep it real. So, show the real side of your brand with some authentic messaging that breaks your corporate rules.
Only post original content. Getting inspiration from other brands is cool. Outright copying them is not.
Integrate popular TikTok songs or music. On TikTok, sound is important. Funny sound bites or a popular backing track can get you noticed. It will also contribute to repeat video plays.
Keep up with trends. Whether the trend is seasonal (like Christmas) or community-driven like a specific challenge, incorporating it into your content will help you get picked up. Also, consider applying trending hashtags.
Collaborate with TikTok creators. If you're only hopping on to post your video, you're not really networking. Take the time to follow other creators. Like and comment on their videos to grow your network.
Incorporate TikTok Influencers. Even if you don't have the budget for influencer marketing, you can still collaborate with influencers. Tag influencers in a fun post, challenge them to a duet, or comment on their videos. Remember to keep your vibe friendly and upbeat.
TikTok Success Story: Dasha Derkach, Enchanted Scrunch
Enchanted Scrunch founder Dasha Derkach initially promoted her scrunchies through Instagram but then switched to TikTok.
"It was two months later, [the video] got 15K views, and I got 10 orders that first day! From then on, I got more and more views over time, reaching even 3 million views on a video."
TikTok is now Dasha's main marketing tool. Around 90% of her overall sales are now made through the video-sharing platform.
"It has significantly boosted our sales. Before TikTok, we got around two orders a week, then once we started around 100 a week, now we also do TikTok Lives nearly every day and get almost 500 orders a week!"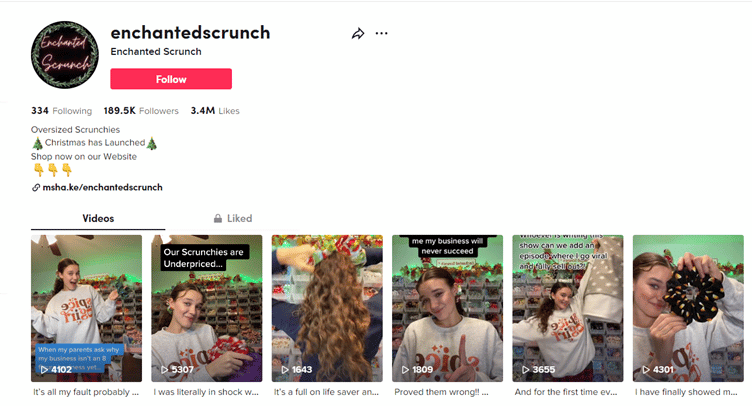 Enchanted Scrunch keeps it real on TikTok with relatable videos about running a business, funny customer complaints, hair problems, packing giant orders and fun seasonal specials. Follow her for small business inspiration!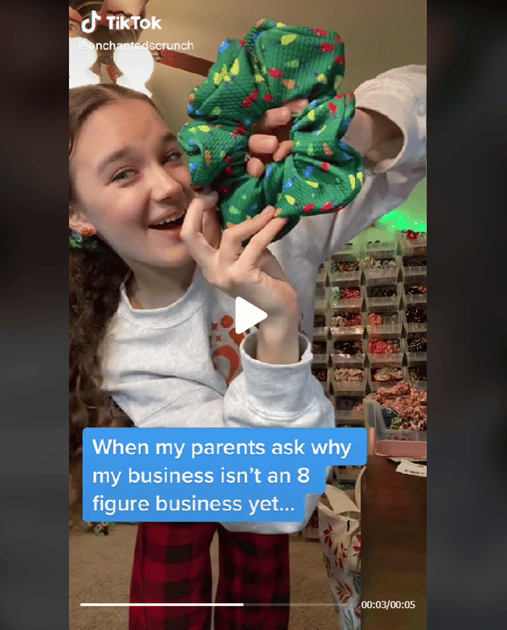 Chapter 9: Understanding TikTok influencers
We need to talk about the power of influencer marketing on TikTok because this is a platform that prioritizes creators.
TikTok influencers are essentially creators who have racked up thousands to millions of followers and views. Savvy brands will partner with creators or like-minded companies to reach new audiences, increase engagement, and drive sales.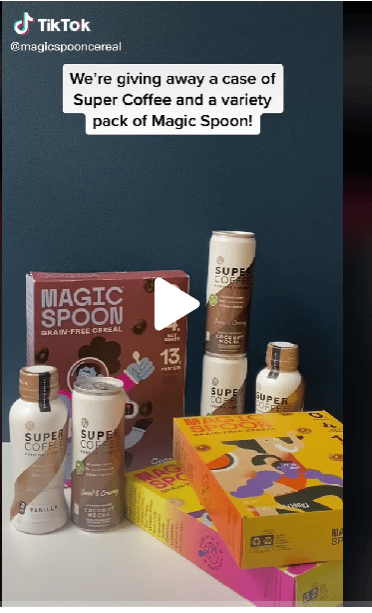 For example, we love the collaboration between Magic Spoon and Super Coffee. The two brands teamed up to host an awesome giveaway. TikTok fans love giveaways and will follow you, like, comment and even tag friends to win. Cereal brand Magic Spoon teamed up with coffee brand Super Coffee. While the video got the same likes as Magic Spoon's other TikTok content, the comments saw a 364% increase! Check out their video!
Here's how to get started in the TikTok influencer landscape:
Create an influencer marketing plan for your TikTok channel. That should include your budget (if you have one), any influencers or brands you like, your niche, and any specific requirements.
Search TikTok using hashtags in your niche to find videos with high views and follow counts. Start following some of the most popular creators, so you can check out their work and open communications with them.
Sign up at the TikTok Creator Marketplace where you can search over 100K creators and influencers to work with.
Create a powerful influencer marketing template that will guide the relationship with your influencer. Tick all the legal boxes before you commit to anything.
Strike the right balance between your brand and the creator. TikTok creators know their followers and their likes and dislikes. Remember the aim is to grow your reach, not alienate your brand entirely.
Chapter 10: How to Use TikTok for Ecommerce
Let's cut to the chase.
Making funny TikTok videos is fine, but all you really want to do is sell products. The ecommerce space is hot right now, especially on TikTok, which has emerged as a winning platform for sales.
So, how can you get those cash registers ringing?
Let's look at some of the best ecommerce hacks.
Post regularly
Making a content calendar—and sticking to it—is key.
TikToks take longer to make and style than most social media posts, so set realistic expectations like one per week for starters.
Or you could opt to make shorter simpler videos and post more. Posting regularly will keep you in people's minds in regards to product purchases.
Show your products properly
If you're aiming to sell products, be sure to show them properly. That includes filming them in a good light—showing the name, label, and packaging—and helping viewers to understand the benefits. In the caption, clearly write the product name and link to help viewers find it.
Making the buying journey as easy as possible is important.
Sephora does this really well in their TikToks like this one showcasing a Charlotte Tilbury light wand duo.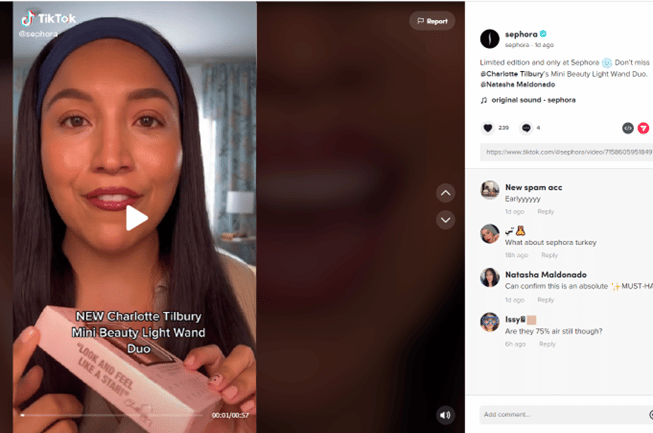 Create FOMO
Fear of Missing Out (FOMO) is a strong psychological trigger that works well to improve your ecommerce sales. Use words like Last Chance to Ship Before Christmas, Low Stock, Limited Edition, Flash Sale or Exclusive to boost FOMO purchases.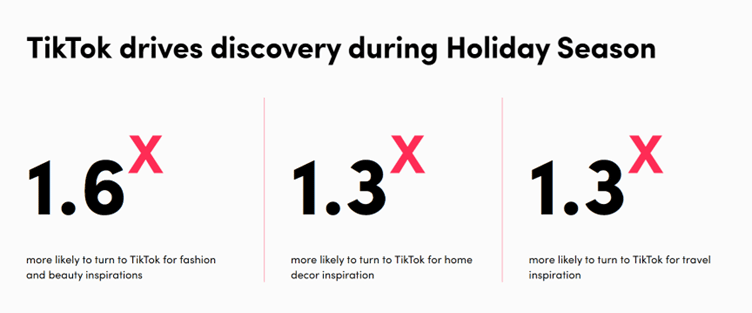 You can also create excitement with unboxings, sneak peaks, and receiving a package. We all love to tap into the joy of opening a new gift, and if you show your products off, that can spark sales.
Look at how well @heartdefensor shows off the unboxing of a Spectrum Cinderella collection. Each product is opened, turned, examined, and admired giving viewers the time to build up some FOMO.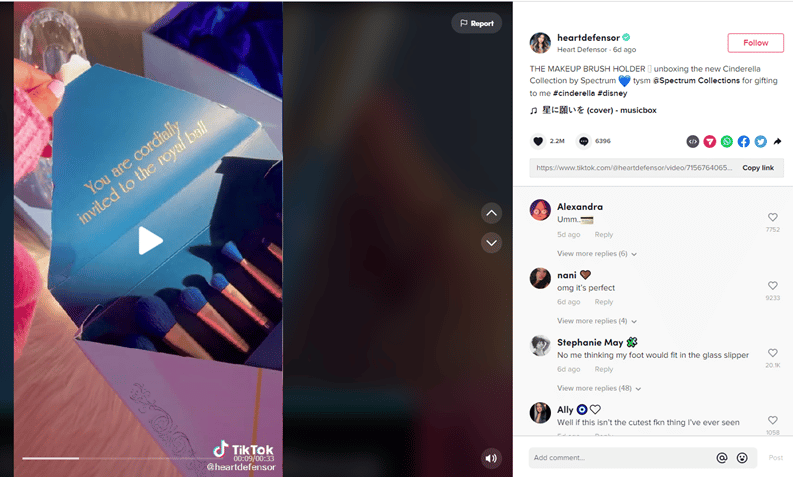 Track your progress
Remember those KPIs we talked about? If you're serious about ecommerce, you need to be tracking your analytics to see if you're hitting your sales goals.
If you want to access analytics, simply head to your profile, tap the three dots, choose "Creator tools," and select "Analytics."
You can also use tracked links in your ecommerce TikTok videos. That way, you can see which videos brought you the most views and which products sold as a result of your TikTok actions. Learn from your TikTok analytics, so you can better tailor your content to your audience, build on your successes, and ramp up your sales.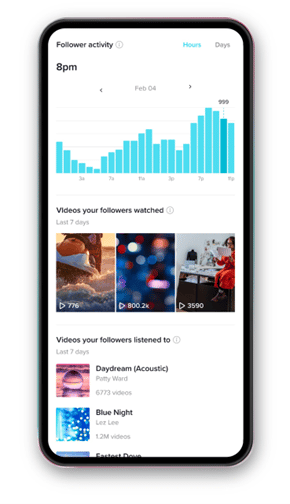 Conclusion
If you answer yes to the following three questions, you're ready to start marketing on TikTok:
Are you ready to show an authentic side to your brand?
Are you excited about being more creative with your social media?
Do you like learning about new video tools and effects?
If you're thinking you have enough social media going on and you don't need more, we hear you. However, you can always scale back on another platform and dedicate more time to TikTok.
Get started today by following your favorite brands on TikTok and reserving your business username so that you're ready to start creating awesome content.