Trying to weed through all the webinars and decide which ones to attend? Put this Twitter summit on the top of your must-attend list. Here's why.
In a time when it seems like there is Yet Another Massive Marketing Event Registration (YAMMER) every other day, why would one stand out from the others?
What might make you decide to register and spend a day at this event rather than that one?
Unless it's an organization you're familiar with, or there's a speaker you know and can't wait to learn from, you're left to quickly determine whether one summit is worth your time—and perhaps more—or not. Does attending it help with your goals? Your plans?
In addition to the time you'll invest attending sessions and considering what you've learned, most summits charge a registration fee or a fee to access session recordings. And, of course, the time you're investing in learning is time you aren't spending on your job or business.
So, there's a significant cost associated with any event. You need to make sure that the benefit you expect to gain from a particular summit outweighs that cost by far. Most events leave it to you to make that call—but not Social Pulse Summit!
Here are 10 compelling reasons not to miss this quarter's edition this Wednesday, Nov. 18, live beginning at 8:30 EST.
1. Best Speakers & Sessions
I know one of the concerns I often have about committing my time to attend an online event is that I seldom recognize any of the speaker names. If I'm scrolling past speaker after speaker, and I have never heard of any of them, that's a red flag.
It suggests to me that this particular event wasn't established enough to secure some of the "big names" in the social media marketing space.
That's not the case here.
Social Pulse Summit leverages long-standing relationships with the top presenters in social media and brings them to you. These folks have delivered keynote speeches and breakout sessions for the biggest events in the industry: Social Media Marketing World. Content Marketing World. Social Media Days around the globe.
Award-winning speakers and practitioners like Goldie Chan, Chris Brogan, Neal Schaffer, Madalyn Sklar, Donna Moritz, Ian Cleary, Jay Acunzo, Heidi Cohen, Sarah Evans, Christopher Penn, Jessika Phillips, and more!
You'll even get a behind-the-scenes look at how I run our influencer marketing program here at Agorapulse, a program widely regarded as one of the best in the business.

Of course, the best events aren't made up of solely well-known names, which is one of the reasons this summit focuses on…
2. Diversity
Agorapulse is a firm believer in the value of diversity and pursues diversity relentlessly in a number of aspects.
First, it's important to have a healthy mix of professional presenters and tactical practitioners.
Listening to both kinds of speakers and sessions will give you an invaluable mix of motivation and material to work with.
Second, it's also important to use platforms like this summit to give voice to both established presenters and up-and-coming stars.
You may not recognize some of the summit speakers today, but you can be sure you'll see them gracing the biggest stages of well-known events tomorrow!
Third and perhaps most importantly, diversity of background in our speakers is critical. Not only will you find speakers from a variety of professional backgrounds and experiences, but you'll also hear voices from different genders and nationalities. Agorapulse is proud to support minorities, particularly in regards to women and women of color who haven't been recognized as often in other events as they should.
3. A Clever Mix of Live & Recorded
From a technical perspective, virtual summits are challenging.
Ideally, every session would be streamed live, but for every session that's conducted that way, you invite additional challenges and opportunities for technical failures.
On the other hand, while pre-recorded sessions save the livestream headaches, the fact that they're pre-recorded negates the possibility of speaker interaction.
Or do they?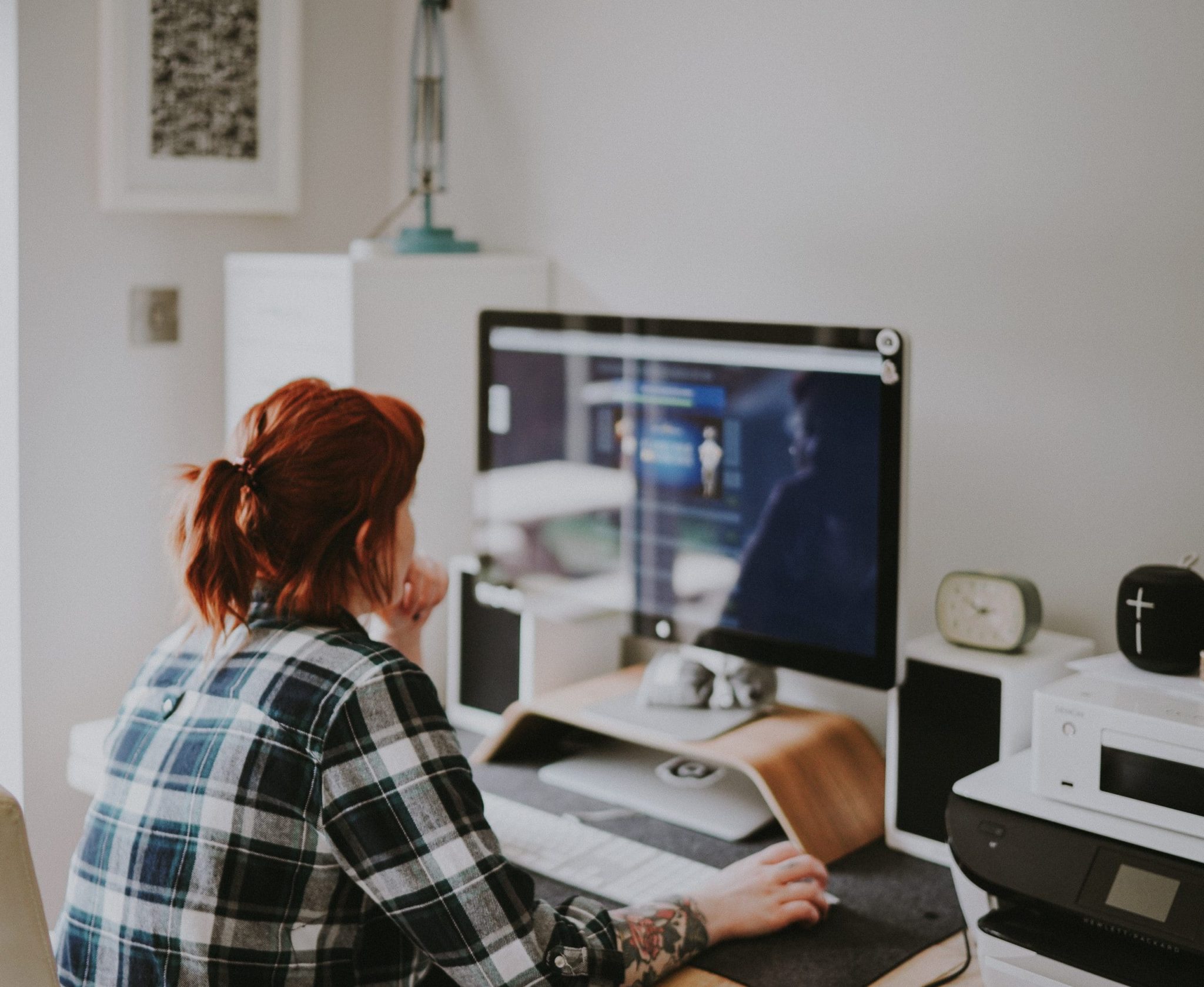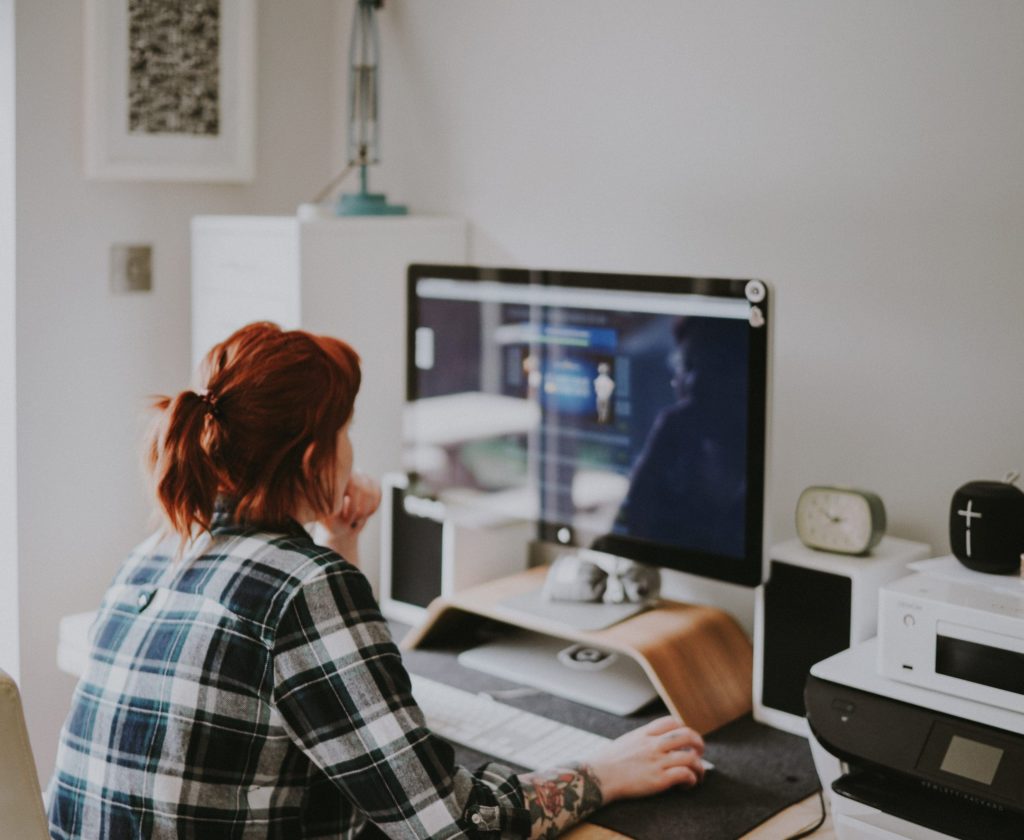 At Social Pulse Summit, we've leveraged all of the available technology and resources of the platforms to build an experience that is the best of both worlds.
The Opening and Closing Keynote presentations that all attendees attend are streamed live into our Social Pulse Community for all to consume. Attendees can comment on the livestream and ask questions and, unlike in-person events, those keynote speakers will actually answer those questions!
Every breakout session is pre-recorded so that they'll all air on time and without issue, but as an attendee you will find a Live Chat taking place on every session!
Often with that session's presenter taking part. Again, you won't often find that level of interaction and engagement even with in-person events, let alone traditional online webinars and summits.
Both the keynote recordings and the breakout sessions are then available to watch, for free, for a full month!
4. Door Prizes, Discounts & Free Offers
Who doesn't want to win prizes?
Agorapulse always makes the Social Pulse Summit fun by offering "door prizes"—a collection of valuable items that attendees can win just for attending, like a free year of Agorapulse, the latest marketing books, or even an iPad. Attendees can increase their chances of winning just by sharing out about the summit.
Additionally, event sponsors and speakers both share a variety of free offers, like ebooks and additional workshops, or discounts like a free month of their service, all made available exclusively to attendees.
Which means you get to walk away from this summit armed not just with knowledge, but also discounts on the tools you need to implement your new strategies.
5. More Live Q&A Opportunities
I mentioned the fact that you'll be able to ask the keynote speakers questions and they'll answer, and you'll be able to jump into live chats happening on the breakout sessions.
But there are additional opportunities to chat directly with these speakers!
First, all the speakers are members of the Social Pulse Community and will monitor posts and comments and questions shared there.
Second, during the Virtual Table Talks period midday, many of the speakers will be jumping into video calls to chat with you about their favorite topics. Take advantage of these opportunities while you can.
Third, several speakers will be interviewed by Jennifer Watson, Agorapulse's Social Media Manager, during the day in Live VIP Speaker Q&A sessions. These are additional Facebook lives that will be broadcast into the community and represent more chances for you to show up, learn, ask questions, and get to know our terrific speakers.
6. Networking Opportunities
Here's a fun fact: While you're commenting in the live chat during the keynotes or breakout sessions, you'll also see and read comments from your fellow attendees.
That means every time you attend and engage with a session, you create opportunities to meet and network with other people. And I have to tell you, those networking opportunities are the hidden treasures at any good event. Because there's value in relationships.
You do not know going into the summit who you will meet or what you will learn.
But if you show up with an open mind and willingness to meet new people, you will come away from the event with incredibly powerful and rewarding new relationships.
These might be colleagues, potential collaborators, possible sources of referrals, or perhaps even clients or contractors themselves. You might meet someone who is a whiz at Facebook Ads and exactly the kind of help you need. Or you might meet someone else who can't wait to hire you and leverage your particular talents.
7. Platform Focus
Today there are fewer than 10 major social networks, but hundreds of second- and third-tier networks, which leads to businesses feeling overwhelmed and unsure where to start.
A summit that is focused on a particular platform clears away all of that doubt and confusion.
Show up and learn everything you and your brand need to know about that particular network, then go and implement what you learned until the next summit and focused network!
In Q3 2020, businesses were afforded the opportunity to learn everything about LinkedIn, and now they can learn about Twitter. (Instagram will be Q1 2021!)
8. Opportunity
The underlying truth woven throughout all of these reasons is that Social Pulse Summit offers you and your brand an unprecedented opportunity to level-up your online marketing.
Nowhere else can you gain access to educators and motivational speakers of this quality, with this much information and interaction, and this level of networking with peers, for exactly $0.
Nowhere.
In fact, the $0 registration fee is almost a disservice to the quality of this event, particularly since other organizations charge hundreds of dollars for the exact same speakers and information.
Don't let that inexpensive price tag fool you. Social Pulse Summit is an incredible event that is worthy of your time and attention …
9. It's Free!
Let's address the tangible cost and expense of attending most summits and events upfront.
In-person events have to pay for a venue and all kinds of physical costs, including staffing and equipment.
As a consequence, tickets to attend can often cost thousands of dollars. Not to mention travel expenses if you're not lucky enough to live in a city that already hosts a great event.
And while online events don't have to pay for a venue or staffing, there are still costs involved. From software to marketing expenses to people, online events are not free to put on. Admission fees need to cover those basic costs, plus more if the event organizers are going through all of the work and stress to host an event for profit.
So why is Social Pulse Summit different?
Simply put, it's hosted and organized by Agorapulse, and we're pretty awesome. We're committed to being a tremendous resource to social media managers, agency owners, and businesses, so putting on an educational and engaging event is simply part of their long-term strategy.
Because we have the people in place, both internally and externally in the form of influencers and partners, Agorapulse is positioned to put on a top-notch event and literally give it away.
10. Convenience
Don't get me wrong, I truly miss in-person events. The face-time and camaraderie that can occur in those hallways and over meals are irreplaceable.
Yet, attending in-person events isn't exactly convenient. There's typically travel involved, lots of walking, potentially waiting in lines, carrying gear from room to room, dealing with masses of other people …
None of which is going to bother you when you enjoy this virtual Twitter summit from the comfort of your own home.
You can get up whenever you wish, wear whatever you want, and make faces at the speakers all day long. (No one will know.)
The schedule of this particular summit is set up so that it will feel like a normal in-person event, complete with breaks and multiple simultaneous tracks of breakout sessions.
But every single session is recorded and you have a full 30 days to watch or re-watch any presentation you need to, at no additional cost.
In Conclusion
Imagine where your brand will be in just a few months after you've studied this rich tapestry of social strategies, and then implemented them.
If you want to be the brand your customers are buzzing about on Twitter, this is the summit for you. Register today!
Get started on saving time and energy on your own social media management! Check out our free trial of Agorapulse to help you schedule, track, and measure all your social media efforts.