There are many reasons for the success or failure of a Facebook contest. Design is definitely one of them. You may offer great prizes and have an ambitious promotion plan, if the visuals used on your contest application are not appealing, you won't be happy about your conversion rate.
The calls to action have to be clear, the prizes appealing, but above all, the design needs to make the users think "wow, this looks cool".
Very few of us have an in-house designer, or enough budget to hire a free-lancer for that task.
That's when Canva comes to the rescue.
At Agorapulse, we've been using Canva for months for our design needs, and, we must say that we've really fallen in love with the tool.
Once you've spent a couple hours to familiarize yourself with its capabilities, the options are endless. It's so well thought and user-friendly that anyone can create professional designs in no time.
In order to make it easy for you to add great looking visuals to your Facebook contests, we've integrated Canva right inside Agorapulse. The only requirement is to create a free Canva account, that's all!
1) From your Agorapulse Facebook contest builder, click on "image", click on "Design with Canva":
2) Canva will magically open in a pop-up right within your Agorapulse contest builder:
3) Choose one of the default visuals: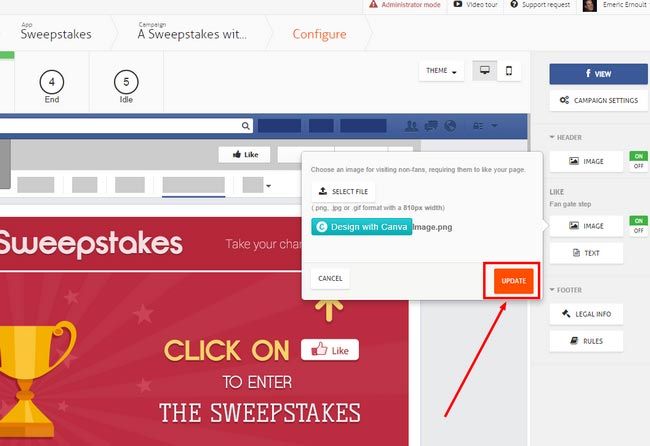 4) Personalize it to match your brand and your message
5) Click on "publish":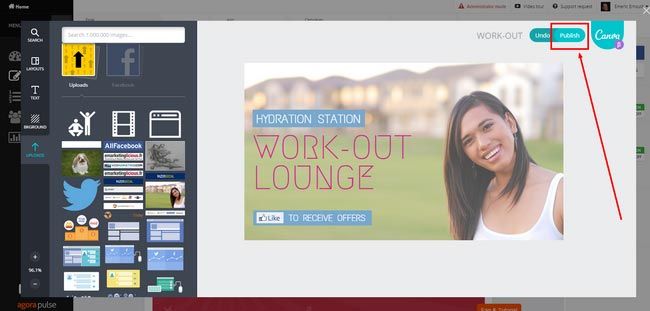 6) Back to your contest builder, simply click on "Update: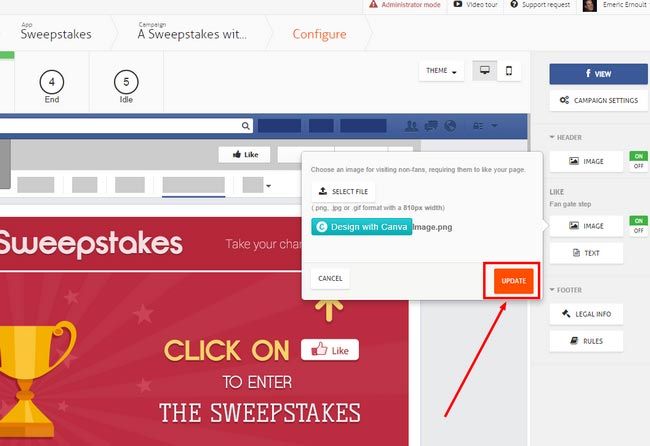 7) Your new design will automatically be embedded within your Agorapulse application.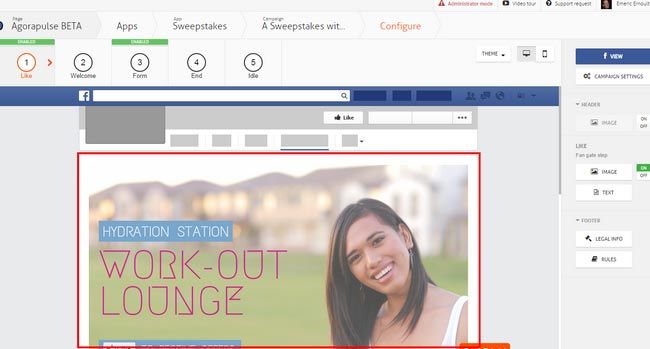 No need to download, re-upload, etc. Too easy!
If you want to re-use the same design later on, or make changes to it, simply log into your Canva account directly on Canva, your design will be right there, ready to be edited or downloaded again: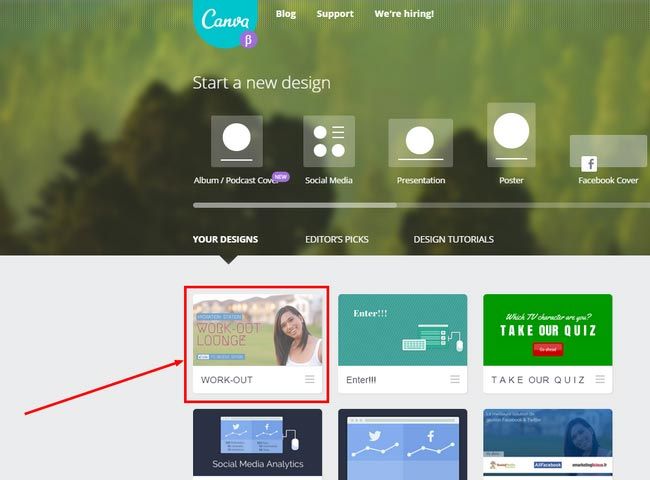 Isn't that simple?
I've recorded a quick tutorial to show you how it works:
You now have the ability to design your Facebook contests like a pro. Canva is free to use if you don't use their premium images. Even if you do, they cost $1 per visual, really a great deal.
We can't wait to see the great visuals you're going to create with our new Canva integration.
Kudos to the Canva team to make this a reality.