As a CMO, you're undoubtedly feeling pressure to take a stance on AI so you can guide your team, your executives, and your board. Yet before you can make informed decisions, you need to understand the value of AI. What can AI do for your organization? How can it make a business impact? Which types of tools are worth the investment?
In this article, we'll assess the value of AI for marketers by:
Exploring the long-term future of this tech
Suggesting a short-term plan to evaluate AI
Looking at tools CMOs should begin testing now
If you'd prefer to listen to the conversation, tune into this Agorapulse webinar Competitive Advantage: Assessing AI's Value for CMOs.
Why CMOs Should Care About AI
Since late 2022, artificial intelligence (AI) technology has evolved at a breakneck pace. ChatGPT is just the beginning. Many organizations have already implemented a range of AI tools.
In 2023, top-performing companies are more than twice as likely to be using AI for marketing now compared to a year ago, according to an Adobe study.
For marketing teams, the possibilities are endless.You could use AI to understand consumer behavior, optimize marketing spend, develop automated workflows, and much more.
CMOs regularly get questions like the following from board members and fellow executives:
Can I use AI to reduce my staffing or contractor spend?
Can I use AI to make my team more impactful?
What can I do with AI to improve the impact of marketing?
Can I use AI to identify when my benchmarks aren't performing well?
Whether you've adopted this tech already or you're taking a wait-and-see approach, it's crucial to understand AI's value to your organization. After all, the C-suite is likely depending on you to make informed decisions about this tech.
Primer for CMOs: High-Level Overview of the Value of AI
You've likely heard a lot of buzz around generative AI, which can create content based on prompts. But that's a relatively small percentage of all the AI and machine learning tools at your disposal.
Anne Cheng, CEO of Supercharge Lab, explains that focusing on generative AI leaves out 99% of available tools. Most are designed to handle advanced analytics, predictive intelligence, and other automated processes.
"You've been using AI for years," confirms Jeremiah Owyang, founder of Catalyst Companies. "You've been using machine learning. You've been segmenting customer data. You've been using algorithms to determine how content will show up. So it's not that new."
Yet there's plenty about AI that is new. As this tech advances and generative AI improves, it's becoming increasingly likely that these tools will handle virtually all repetitive tasks in the near future, saving you time and resources.
"AI tools can do it cheaper and faster," Jeremiah confirms. "But that doesn't mean you should get rid of your staff," he cautions. "You should just make them more productive."
Katie Richman, founder of Technormal, recommends that marketing teams use these tools for creative brainstorming. She likens them to "the meeting before you meet with your staff" or before you walk into the pitch meeting.
One of the biggest benefits of AI is that it can iterate on your ideas almost instantly. As a result, these tools can turn a fragment of a thought into a long list of creative concepts in seconds.
Will AI Take Marketing Jobs?
In the near future, AI will have the ability to automate a lot of tasks and workflows your team is doing manually. Should you be concerned about the security of their jobs? How about your own? And is it time to cut your contractor budget?
Use of AI doesn't necessarily mean eliminated jobs or departments. But it can change how the work is done. For example:
CMOs can prompting ChatGPT and other AI tools to generate ideas and copy.
During quarterly business review (QBR), a CMO can use ChatGPT and other tools to research total addressable market (TAM) and ideal customer profile (ICP).
"Jobs will be lost. But new jobs will be created," Jeremiah confirms. The job you're doing now may not be the same in a few year's time, but that doesn't mean your role will become redundant.
"AI is going to come for the job that you have today, freeing you up for the job that you have to have tomorrow," Anne explains. She adds, "AI is coming for the jobs of people who don't use AI," a reminder that marketers can't afford to ignore this tech.
Rather than thinking about AI as a thread, look at the tools more like assistants that can help you. "The superpower is you," Katie affirms.
How Will AI Disrupt Marketing?
The question isn't whether AI will disrupt marketing—it's how. Here are four angles to consider.
1. Search engine optimization (SEO)
If you've been relying on Google's search generative experience (SGE) or ChatGPT for research, you know that AI is already disrupting search in a big way. If you're rarely using traditional search any longer, you aren't alone.
You may be wondering about the shelf life of your team's SEO strategy. If traditional search becomes obsolete, is SEO still necessary? Should you be supplementing it with other channels like customer reviews or community forums?
At the moment, there's no clear answer.
As Katie explains, each tool weights content and calibrates output a little differently. As a result, we don't know why AI serves some content while ignoring other sources—at least not yet.
Jeremiah questions how much longer websites will be relevant the way they are today. He suggests that metrics like clicks, visitors, and website conversions won't help marketers measure campaign success in the long term.
Instead, Jeremiah likens this shifting landscape to the introduction of influencer marketing. When branded content stopped working on social media, many businesses turned to influencer marketing to build trust.
Jeremiah suggests that AI has essentially become the new influencer. Many AI tools have already begun to gain consumer trust and provide the personalized recommendations that customers want.
2. Language learning models (LLMs)
Many CMOs are focusing on rolling out AI for tasks like creating content and optimizing workflows. However, Darryl Praill of Agorapulse suggests that what marketing leaders should be asking is, "How will my customers find me if they're using AI?" If SEO and content marketing become less successful at attracting customers, CMOs need another solution.
At the moment, LLMs like Google Bard, Amazon Titan, and ChatGPT are driving most AI tools. Yet that may not be the case for much longer.
Jeremiah suggests that "every marketer within a few years will have their own LLM." It could be a custom version of one of the existing models, an off-the-shelf solution, or an in-house model built from open-source software.
Either way, marketing teams will have to build their own AI agents to communicate with consumer tools. "Marketers must fight fire with fire. SEO as we know it is going to be dead in a few years," Jeremiah states.
At some point, these AI agents will be necessary for optimizing content. Jeremiah suggests a shift away from search engine optimization and toward "AI-engine optimization."
3. Personalized content
If you're using AI tools for research, it's safe to assume that your customers are, too. And there's a good chance that their searches aren't limited to top-of-funnel queries.
Jeremiah predicts that one day soon, consumers will talk to tools like Pi while making purchase decisions. For example, users may rely on them for complex bottom-of-funnel queries like comparisons and alternatives.
These tools will be able to recommend both brands and specific products. Eventually, they could have embedded ecommerce solutions, which would simplify the purchase process.
At the moment, AI tools know a lot about brands and products, based on published content. However, most tools are less than great at processing the data and delivering it in a way that works for end users.
For example, Anne prefers process-driven content. In contrast, Jeremiah wants data-driven content, and Katie is looking for story-driven content.
In some ways, this is a marketing problem. Brands share content in a way that's most likely to appeal to a mass market. As Anne explains, they aren't creating personalized content, making it more difficult for AI tools to deliver content that's likely to resonate.
4. Shorter marketing funnels
Anne sees tools like Pi eventually making a major impact on marketing funnels. She suspects that tools like Pi will ultimately "shorten the funnel from discovery to transaction."
After all, Anne cautions, "literally everything with an internet connection is collecting data about you." Tech companies are collecting behavioral analytics, and LLMs are working to layer pixels and user data.
Tech companies haven't yet cracked the code for shortening the funnel. But CMOs shouldn't wait for that to happen. Anne recommends that marketing leaders start thinking now about what happens when (not if) the funnel gets shorter.
In most cases, a shorter funnel is a good thing for marketing. It's likely to help marketing save time, money, and other resources. However, a shorter funnel doesn't automatically mean more conversions or revenue.
To work toward a positive outcome, CMOs need to know how to leverage recommendation engines. "With a shorter funnel, they need to make sure they own the funnel," Anne explains.

How CMOs Should Approach AI in the Short Term
For CMOs, it's important to be aware of AI's potential to disrupt marketing in the long term. But a lot of these developments may seem abstract, which could prevent you from taking action now.
So what should CMOs do in the next six months to implement AI and plan for short-term changes?
Darryl recommends challenging your team to identify and evaluate tools that can help them do their jobs better. When you make it a team effort, you can get everyone invested and encourage them to think seriously about this tech.
Anne suggests getting clear on your business priorities. There's no single tool that can meet every business's needs, as it depends on what you want to achieve.
For instance, are you most concerned about top-line numbers? Think about how AI tech can drive revenue and grow your business. Are you more concerned about reducing cots? Anne recommends looking at tools to automate processes instead.
Katie suggests that once CMOs identify useful tools for their teams, they provide guidance on what to do—and what not to do. For example, employees need to know not to input proprietary data into AI tools.
In addition, Katie recommends that CMOs make sure LLMs can crawl their company's marketing material. Ideally, you want these tools to process your website copy, content marketing, and even image alt text so they have as much information as possible about your brand.
If you're using generative AI, confirm that the output is consistent. Jeremiah suggests creating company-wide or agency-wide prompts that everyone can use to ensure the output meets brand guidelines.
9 AI Tools for Marketers
Want to get a head start on identifying promising AI tools for your marketing team? These nine tools come highly recommended by our panelists.
1. Agorapulse
Agorapulse is a social media management solution that marketers can use to publish content, manage engagement, and report on results. Its automation tools can post scheduled content automatically and manage engagement efficiently.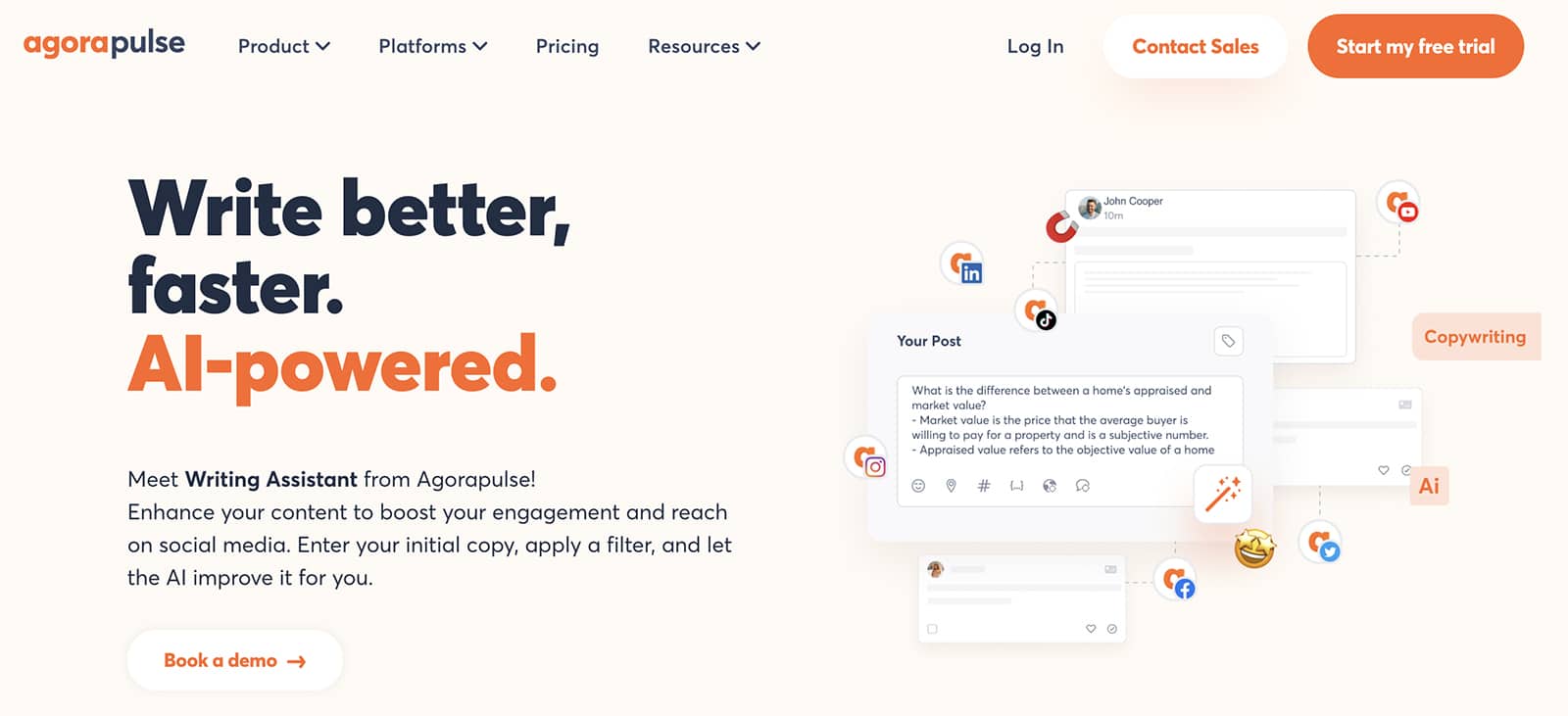 The platform's AI Writing Assistant is an AI-powered tool designed to enhance social media copy and allow marketers to test out new approaches. It can apply tones of voice or change the length of the copy in a single click.
2. Augie
Augie is an AI-powered assistant that generates videos from your scripts or narrations. It can also turn clips from your phone or webcam into a custom video.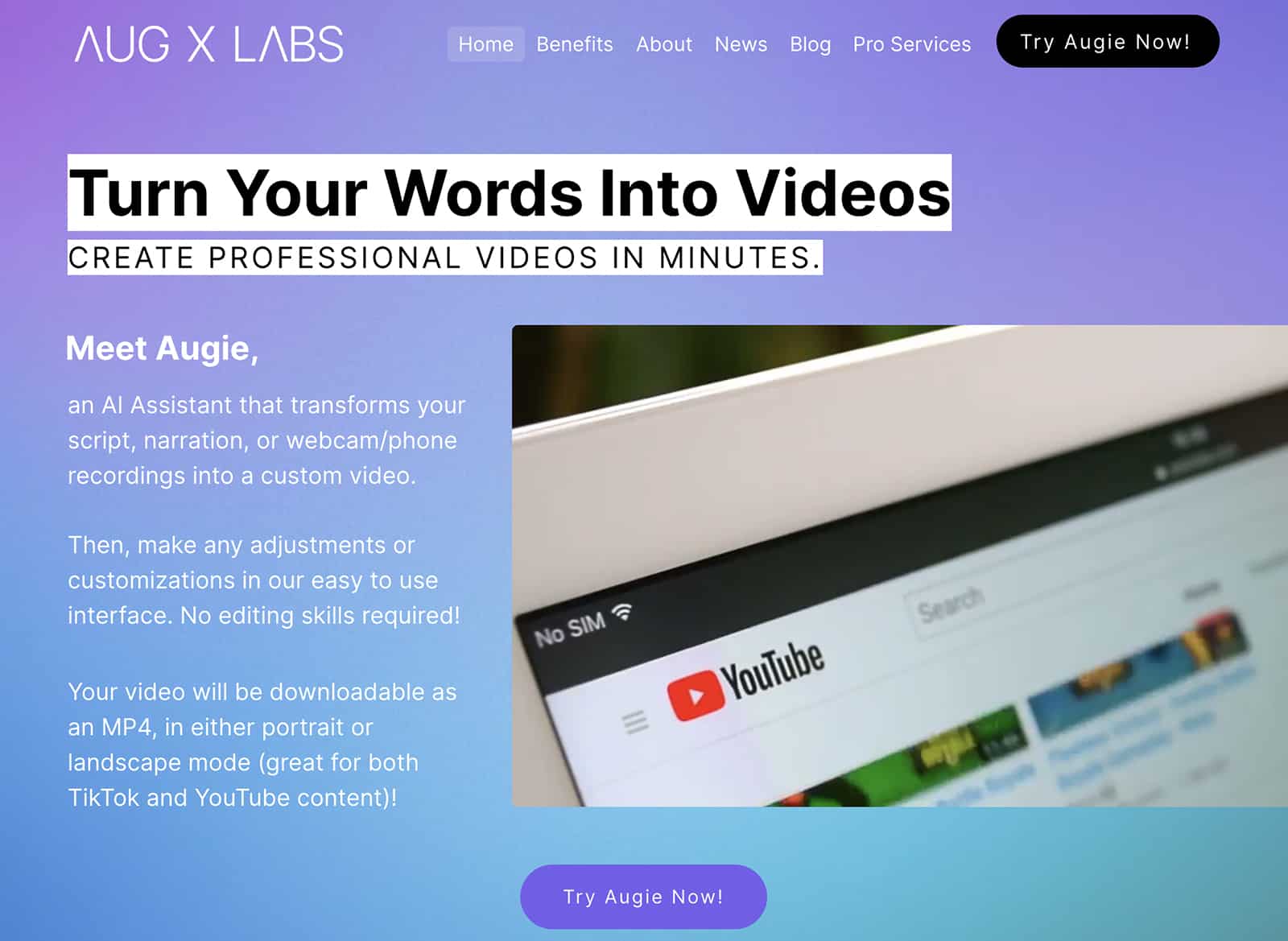 This simple tool even has basic editing features so you can make minor adjustments as necessary. It exports in both vertical (9:16) and landscape (16:9) format so you can upload the content to YouTube or any short-form video platform.
3. Beautiful.ai
Beautiful.ai is a generative AI tool that creates presentations you can use in meetings, during pitches, or on calls. The platform has templates to help you get started quickly, even if you aren't a designer.

All you have to do is input your content—including text, images, and graphics. The platform's smart formatting features adjust automatically to ensure your slides display correctly and look professional.
4. Canva
Canva is a design tool that can create assets for social media, your website, and other channels. In addition to its DIY design features, Canva has generative AI tools that create images and videos from text prompts.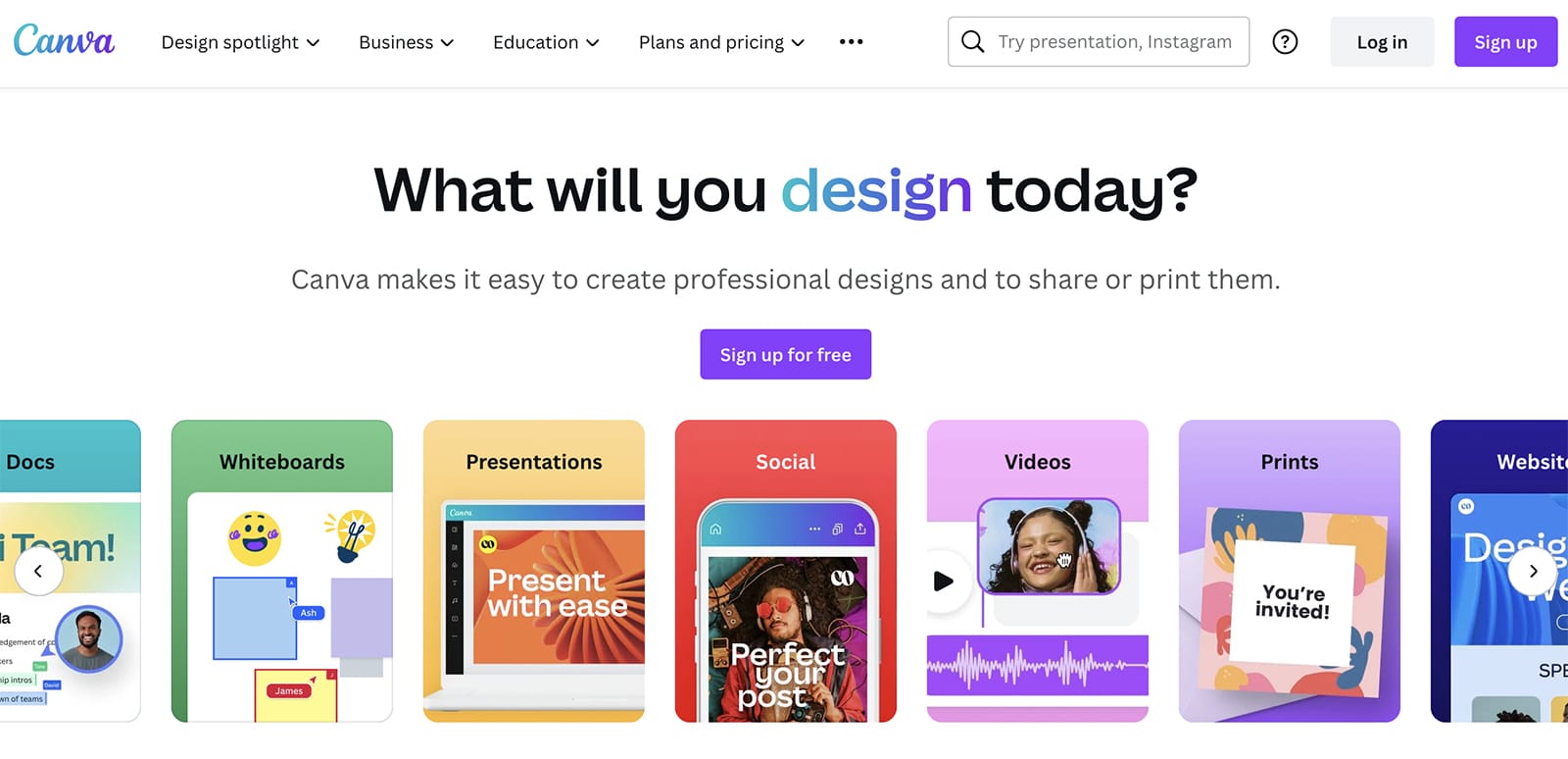 The platform also has AI-powered editing tools that handle tasks like removing backgrounds or replacing on-screen elements. Its Magic Design tool can even create branded assets to use across marketing channels.
5. Copy.ai
Copy.ai is an AI-powered copywriting and content marketing tool. It can write everything from long-form website content to short-form content like ad copy or product descriptions.

Along with creating content, the platform can also assist with research and distribution. It generates briefs to guide your content, and it even has automated workflows to help you push content to social media and other channels efficiently.
6. Jasper
Jasper is an AI writing tool, marketing platform, and automation solution. It can simplify marketing tasks by helping with research, writing long-form posts, suggesting headlines, and generating images.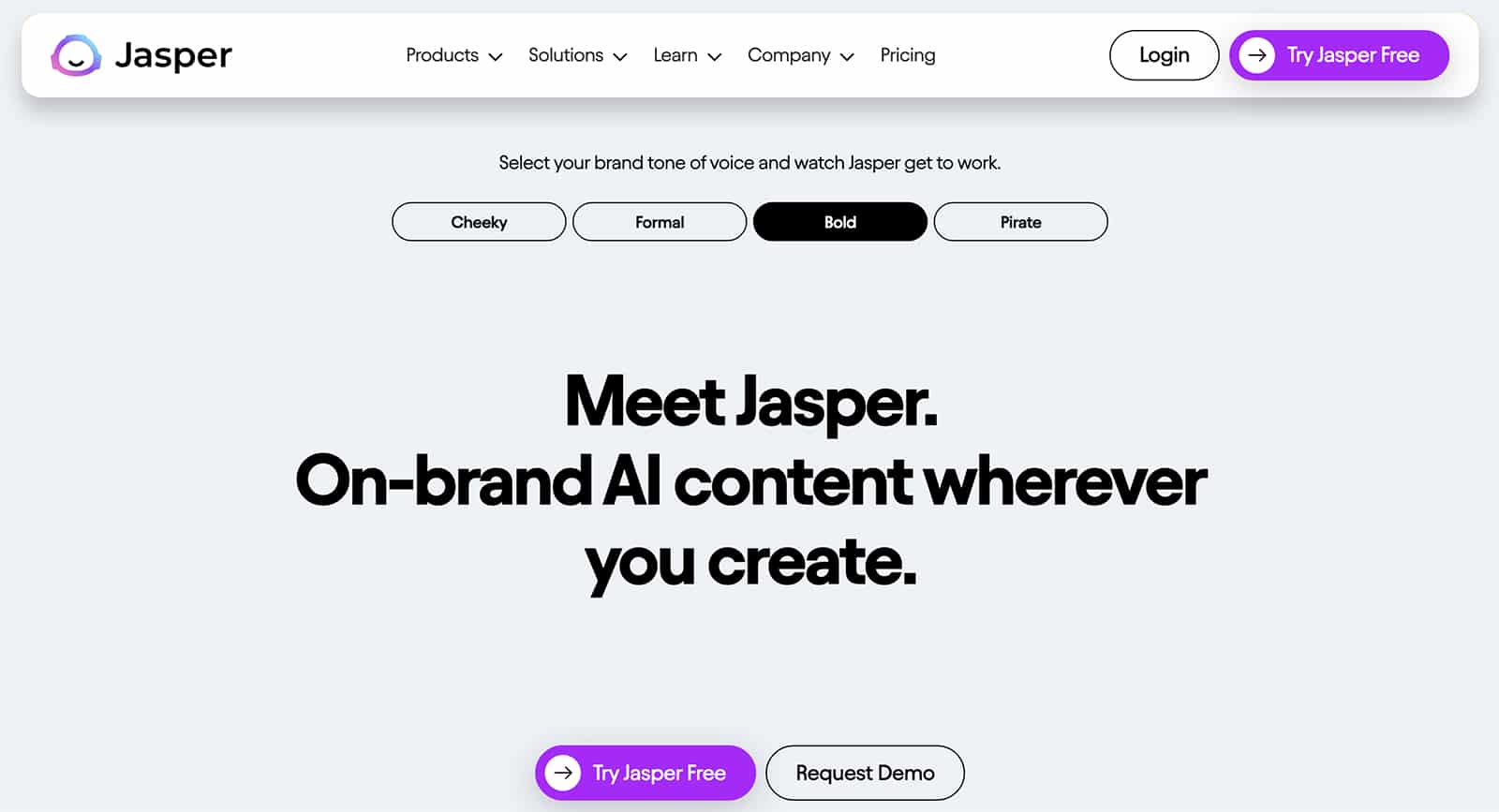 With the platform's marketing campaign tool, you can create ads, landing pages, blog content, and more from a brief. Since Jasper focuses on learning brand voice, it can even ensure that content always sounds on-brand.
7. Midjourney
Midjourney is a generative AI tool that creates images from text prompts. It's a bot that works in Discord, which means you can use it on any server that has enabled the bot.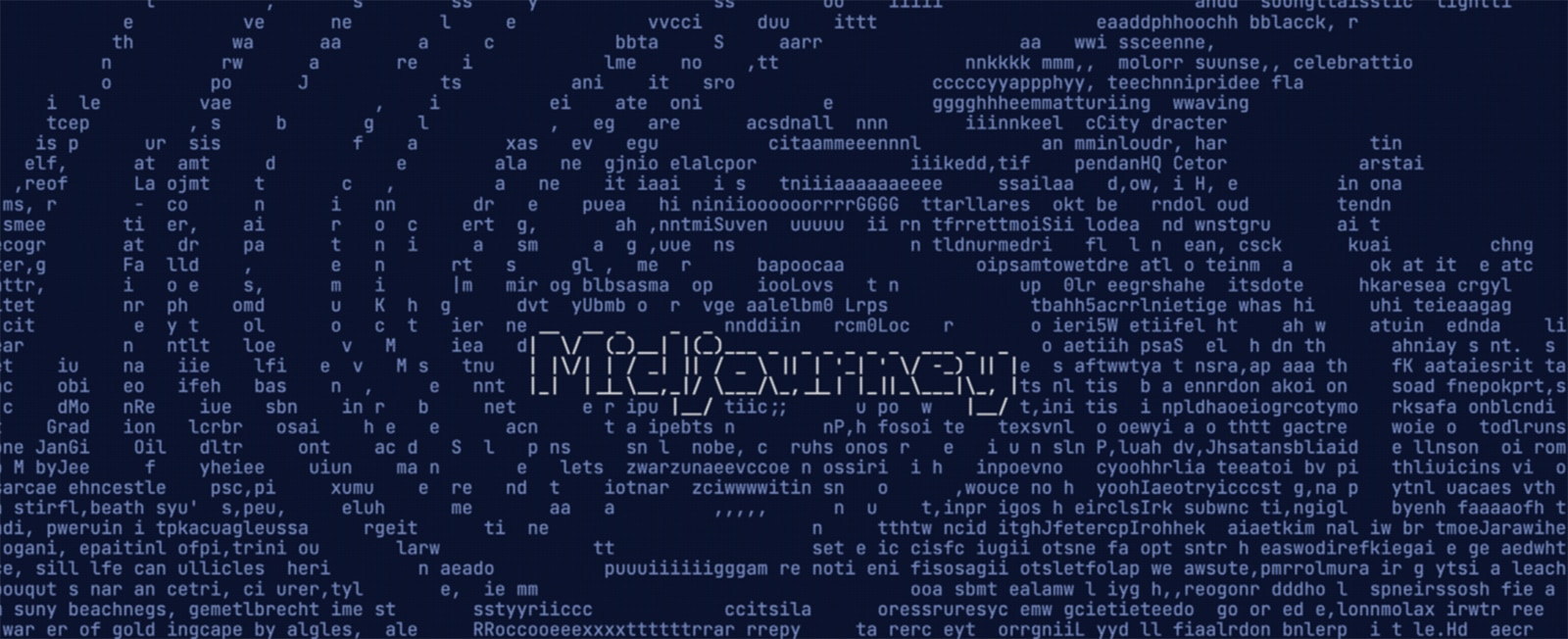 The tool also supports editing prompts. Once you download the images, you can add them to landing pages, blog content, and other marketing channels.
8. Supercharge Lab
Supercharge Lab is a tech company that produces AI solutions. Its SigmundAI suite includes everything a digital marketing agency needs to get started with AI.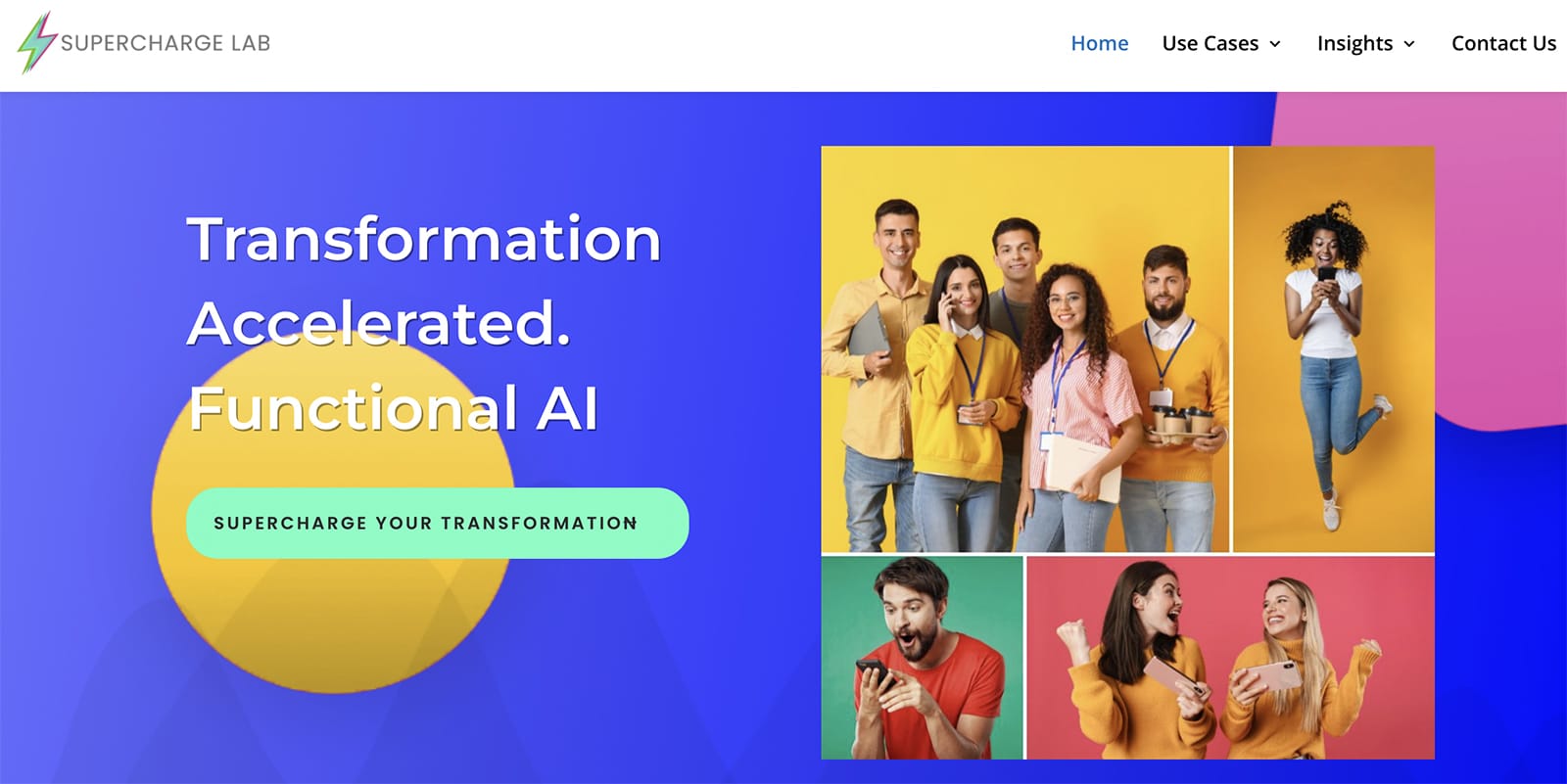 It includes generative AI tools for copy and creatives, including video. It also has a ChatGPT plugin to assist with research and tools to automate SEO and performance marketing.
9. Writer
Writer is a full-stack generative AI platform. It's an all-in-one platform that's intended to replace custom tech stacks with multiple interconnected tools.

It's based on Palmyra, a proprietary family of LLMs known for their transparency. With Writer, you can research and analyze, generate content, and apply brand or legal standards.
Wrapping Up What We Learned About the Value of AI for CMOs
Ultimately, the right AI tools and workflows for your team depend on your business priorities. No matter your business goals or your organization type, however, this tech has the potential to be incredibly valuable for marketers in the near and long term.
Curious how Agorapulse's AI Writing Assistant can help your team create better social media copy faster? Request a demo to get a personalized walkthrough of our social media solution.