Need to create a LinkedIn profile or refresh your old one? Take time to craft a LinkedIn profile with focus and purpose, so it stands apart from the millions there.
LinkedIn is an extraordinary platform for professional networking and engagement. Users are going Live to share personal stories or industry insider tips, and they're actively posting about jobs or availability.
People are all too happy to share content with each other (and their feed!) that's in any way related to their job.
As a result, LinkedIn is now an outstanding professional marketing powerhouse. This is true whether you're looking for a full-time job or wanting to grow your own business (including freelance careers).
For example, I'm a freelancer who has had people find me and hire me via LinkedIn. Plus, I regularly use the platform to connect with other freelancers that I might hire myself. (And my husband was contacted by a recruiter for what's now his full-time job!)
No matter what type of job you have now whether you're pursuing a promotion, a new career, employees, or even just a boost in thought leadership to gain credibility, LinkedIn should be the place you go.
To get to whatever the next step in your professional life is through the platform, however, you need to have a rockin' LinkedIn profile of your own!
In this post, we're going to go over how to create a LinkedIn profile that will get you noticed in no time.
Create an Account
Ready to join LinkedIn? Sign-up here with your email address, and choose a password.
Info to include
You'll then be asked to share your first and last name.
Choose the name that you go by professionally.
Enter your country, ZIP code, and city. Note that if you're more comfortable opting for a city near yours, that's fine. (I live in a small city outside of Orlando but still list Orlando.)
Next, add your current job title, industry, and employer.
You can then select whether you're looking for a new job, but this will be kept private.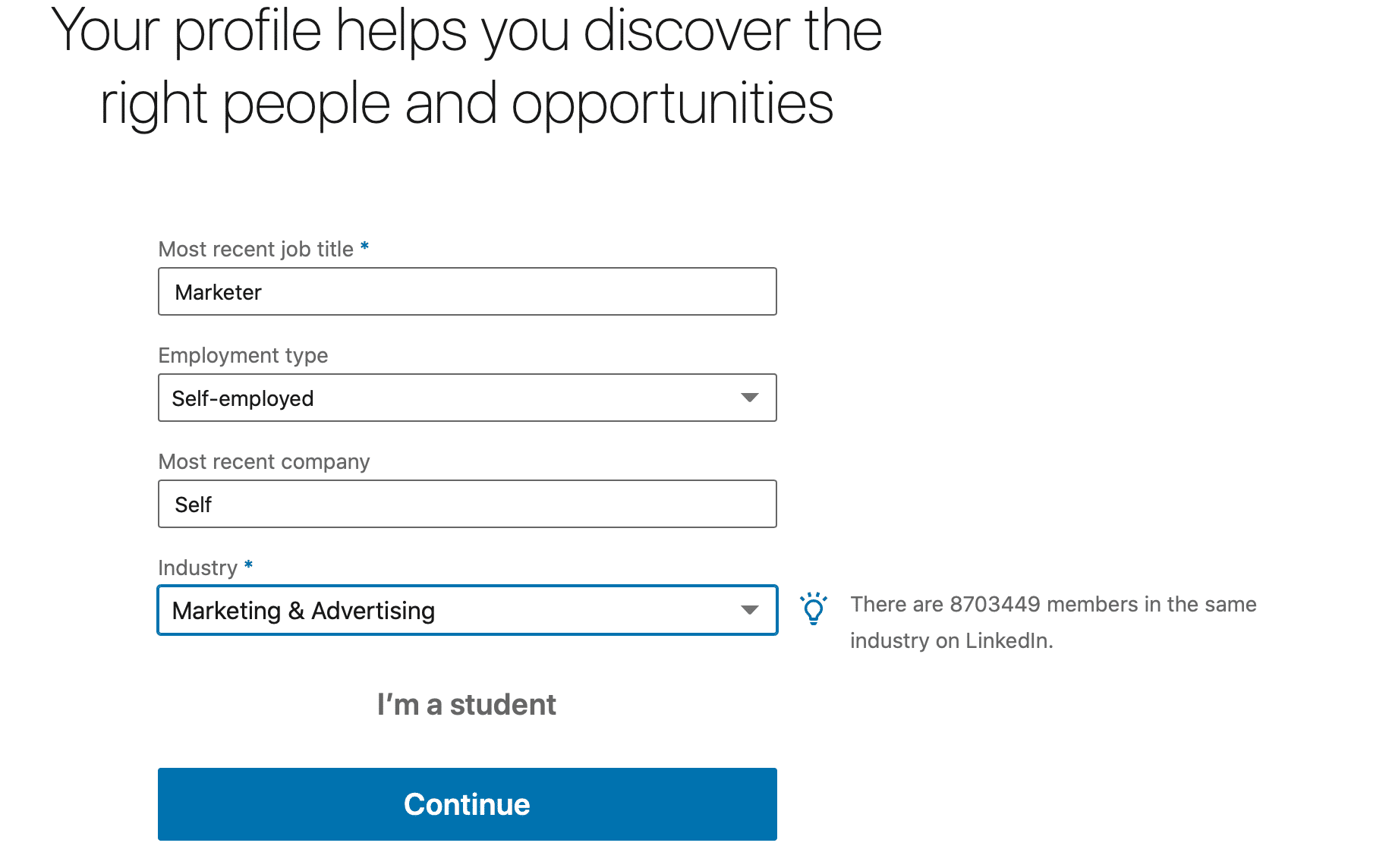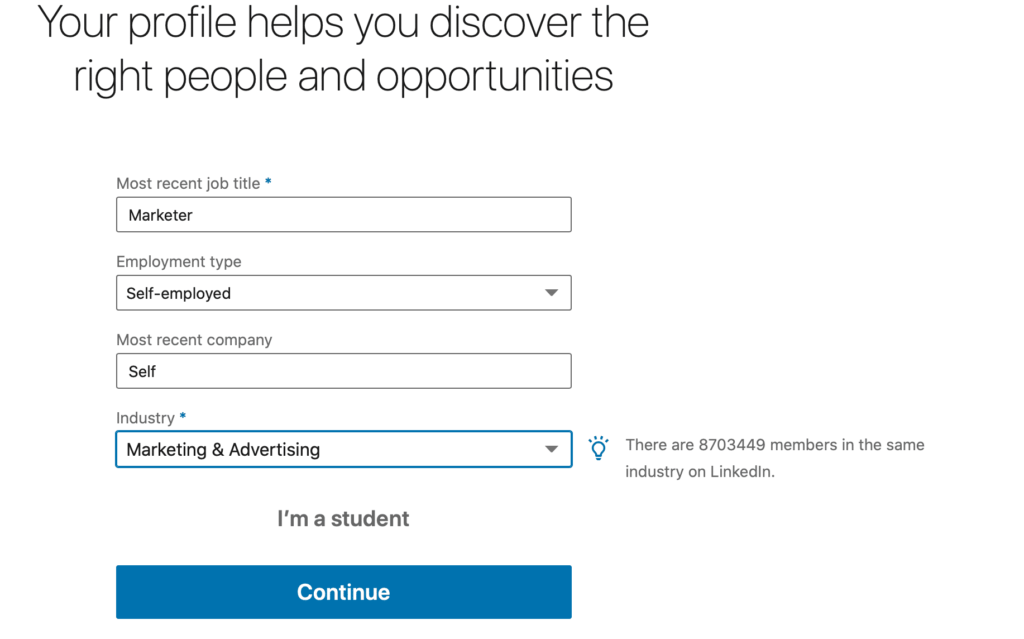 After you confirm your account with email, you can use your email to import contacts or start connecting with other suggestions.
Before you do that, however, we recommend setting up your profile completely. We'll show you how to do that next.
Once your profile is activated, it's time to optimize it for success!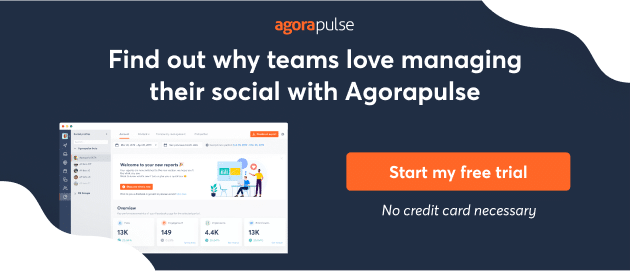 Let's go step by step through the process.
A High-Quality Profile Picture
The very first thing you should do is upload a profile picture.
This should be a high-quality, professional headshot. It should not be treated like a Facebook profile picture.
What to NOT upload
Pictures with another person
Full-body pictures (The thumbnails are so small this will work against you.)
Pictures that would be considered personal, including those with your child or wedding photos.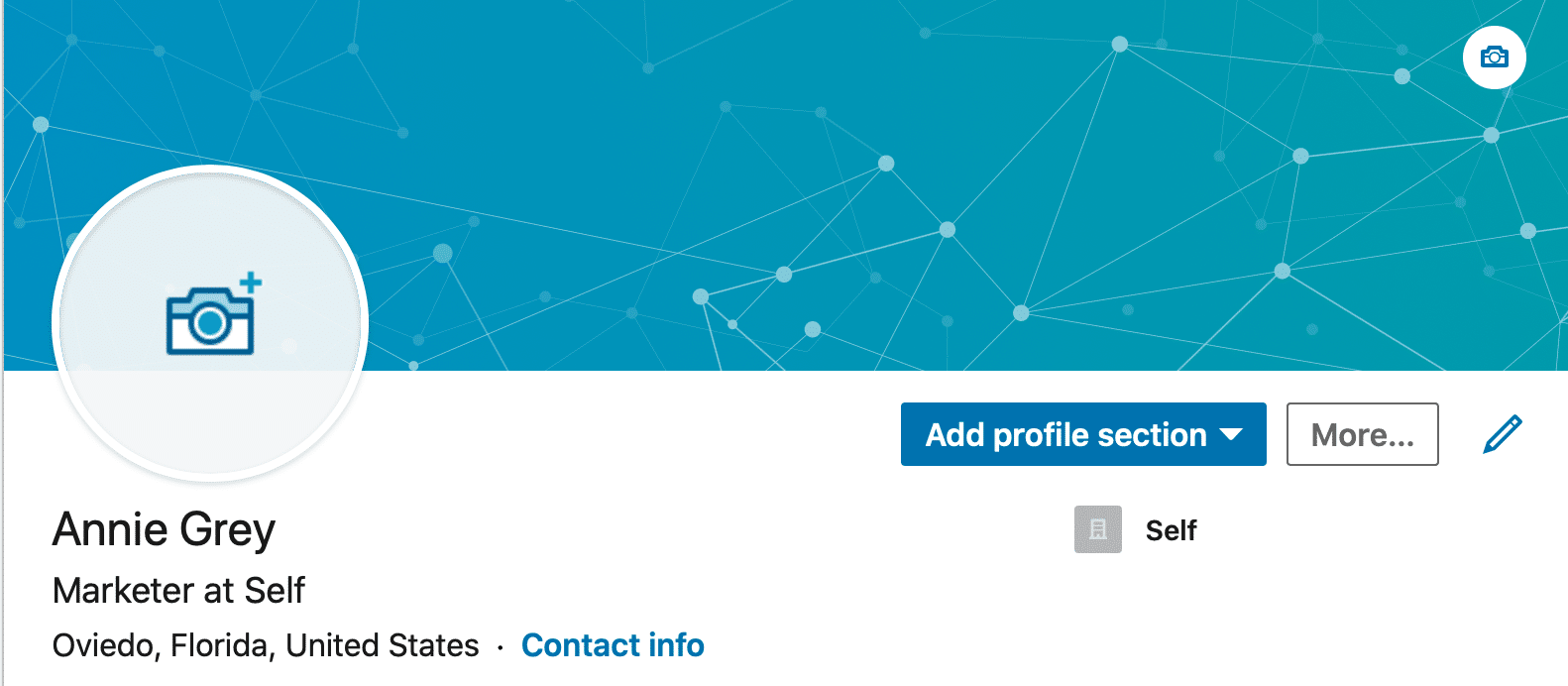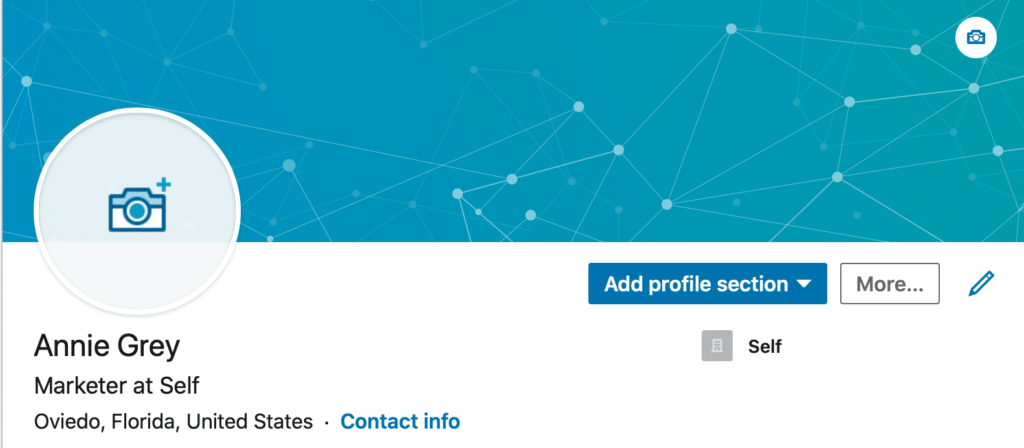 While you're at it, go ahead and choose a cover photo for your profile, too. Something that represents your industry can work well here.
A Keyword-friendly Tagline
Immediately under your profile, you'll see the option to have a tagline that describes what you do.
Here's mine:
This isn't your full LinkedIn summary. It's literally a single line used to grab attention and tell people who you are and what you do.
How to craft the right tagline for your LinkedIn profile
To write a strong tagline, you want to keep it simple but descriptive. I recommend clearly stating your title, role, or skillset while also elaborating using powerful descriptors.
I could say "I write blog posts for businesses," but instead I opted for "Experienced, High-Converting Content Marketer & PPC Copywriter." This is very specific to what I do, and "content marketer" and "PPC copywriter" are both terms that people are searching for on LinkedIn. This can help them find me.
Here are a few examples of how to take a position and turn it into a great headline:
Orlando Dog Trainer –> Force-Free Dog Trainer Experienced in Aggression, Anxiety, & Puppy Training
Elementary School Teacher –> Nurturing Kindergarten Teacher With Special Education Certification & Five Years Classroom Experience
Medical Assistant –> Efficient, Organized Medical Assistant Who Thrives in Fast-Paced Environments
A Strong LinkedIn Summary
Underneath your tagline and featured work is your "About" section, which is also known as your "LinkedIn Summary."
Here's where you get to elaborate more on who you are, what your experience is, what makes you unique, and what you're looking for.
Here's a simple format that you can follow for your LinkedIn summary.
Statement of what current work you do. "John is a graphic designer with five years of experience working with B2B businesses with logo creation, business card design, and infographic generation."
Something that makes you unique. "He's an award-winning artist with a formal education, bringing an exceptional balance of creativity and technicality to every project he works on."
Any certifications, social proof, or big clients you've worked with. "John has worked with multiple fortune 500 companies after earning his certification in Fancy Art Stuff from Harvard and undergoing design training from the National Institute of Design Stuff."
Information about anything essential or what you're looking for. (You can leave this out if you don't want to tip off a current employer that you're on the hunt). "He's currently open to short-term contracts and freelance positions. You can contact him here or at his site."

A Completed Profile
You want to take the time to finish fleshing out the rest of your profile.
Don't miss this info
This includes taking the following steps:
Adding your education and any certifications, awards, or special honors that you've received.
Linking to any content that you want to share, including the press mentions that you or your content have received.
Skills that you have
Information about your current and past jobs, like an online resume
LinkedIn Resume
Your LinkedIn profile is going to act a little like a resume in and of itself. There really won't be additional content on a resume that isn't covered by a completed LinkedIn profile.
You want to add your current and past job experience, including dates worked and details about what the jobs entailed.
If you'd still like to upload a resume to the platform, you can go to the "Featured" section and upload a document file that people can download.
When you get a promotion, you can simply update your existing profile position so that it reflects this.
You can choose whether these updates show up in your followers' feeds.
After you take this final step, you're good to start actively reaching out to connections!
FAQs
You've set up your profile. Congrats!
Still have a few questions?
Here are some of the most commonly asked questions about LinkedIn profiles.
How do I find my LinkedIn Profile URL?
Simply navigate to your profile, and then copy the URL in the address bar.
While your profile will look different to other users (they won't see all those prompts to edit your profile!), this is what they need to access it. Simply send this address to anyone who needs it.
How do I make it so that people find my profile?
Adding keywords to your tagline, summary, and job titles helps. If people are searching for "chef" and you get super creative with "culinary genius," you might have a hard time showing up in search results. Think about what people are likely to search for and include that in your profile.
You can also upgrade to paid LinkedIn subscriptions, which provide detailed insights that may help improve search visibility. You can learn more about this here.
How can I hide my LinkedIn profile?
We see this question asked a lot. There a few different meanings behind it, so we have a few answers.
If you choose to see who is viewing your profile, it means other people can see yours.
If you don't want that ex-best friend from second grade to know you're checking out her profile, adjust this setting.
To do this, go to your Settings, and then "Privacy." Here you'll see the option to adjust these settings.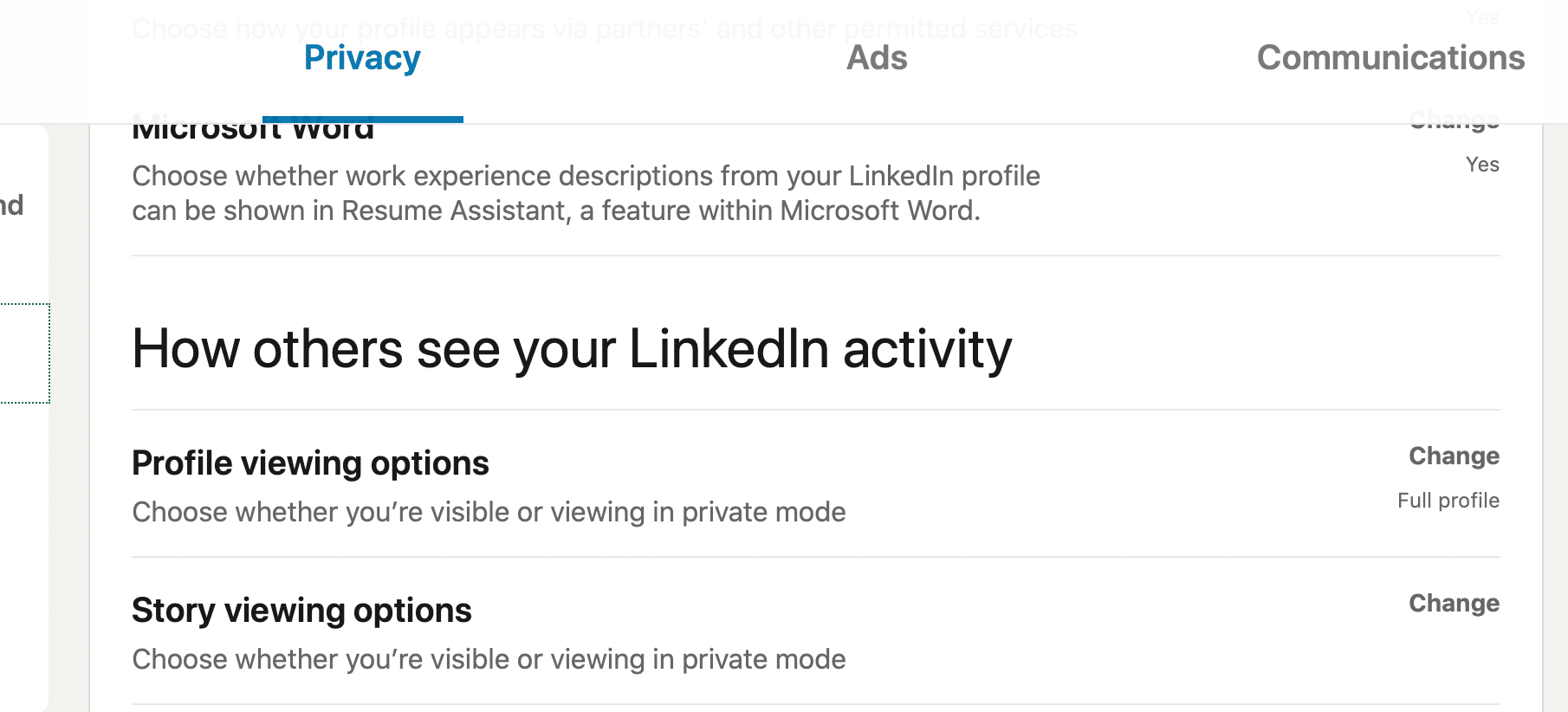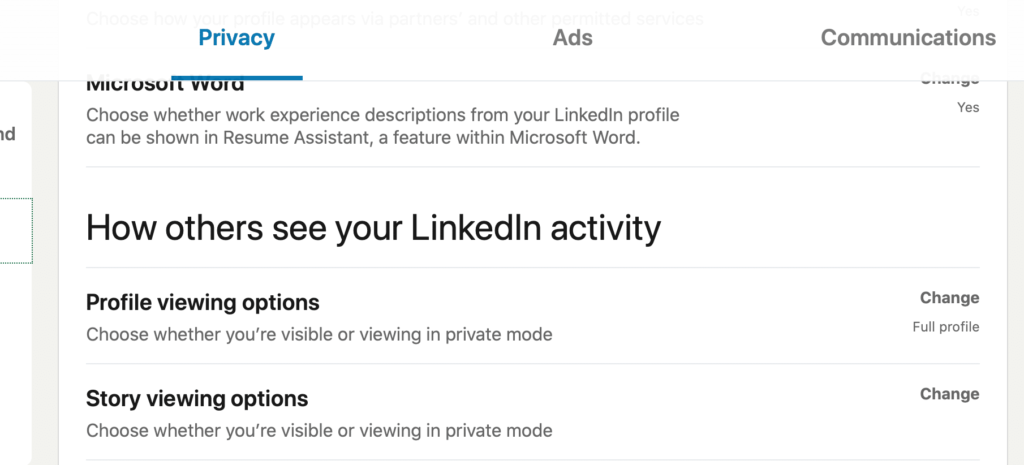 You can also ensure that only logged-in users see your full profile.
Go to Settings and Privacy, and then edit how others see your profile. You can keep your entire profile public, for example, and only remove "articles and activity" from public viewing. This prevents users from seeing your on-platform activity if they aren't connected with you.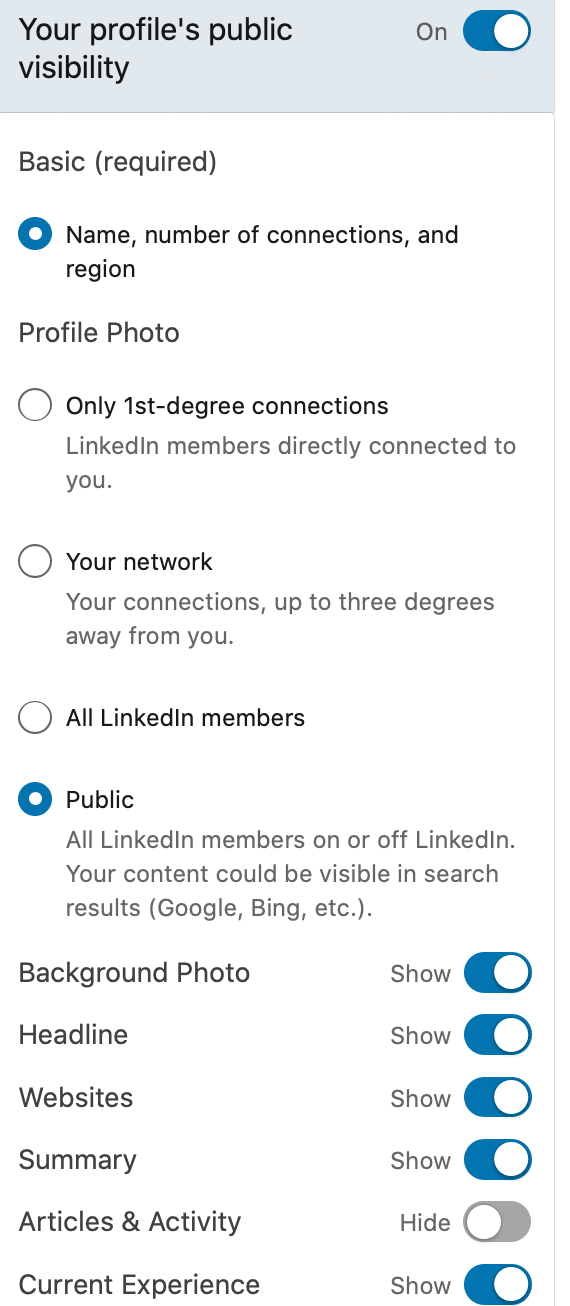 And, if by "hiding" you mean you want to temporarily deactivate or permanently delete your account, you can do that, too. Go to Settings again, and then find "Account." Here you'll see the options to deactivate or delete. Note that deleting is permanent; you'll have to start from scratch if you want to rejoin later.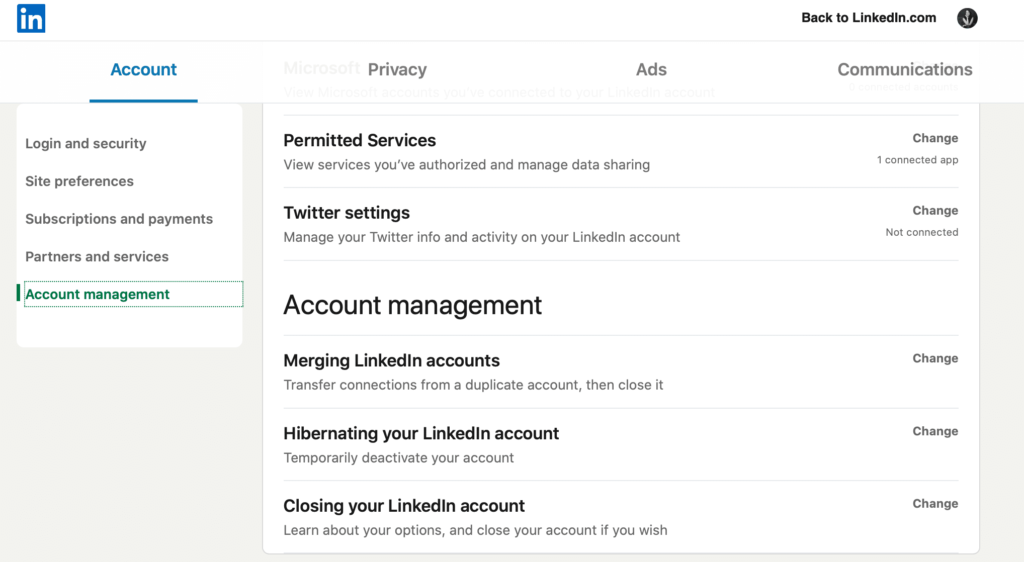 In Conclusion
If you want to expand your professional network for any reason, LinkedIn is the best platform to focus on. While their group features never lived up to Facebook's, the entire focus of LinkedIn is about professional networking. If your profile is strong, you can attract employers, vendors, clients, and job applicants alike.
Get started on saving time and energy on your own social media management! Check out our free trial of Agorapulse to help you schedule, track, and measure all your social media efforts.