With adoption of social media marketing at an all time high and fans requiring constant attention, both B2B and B2C companies are finding it necessary to hire an entirely new marketing role, one that didn't even exist 10 years ago — the social media manager.
That's good news for a lot of us looking to get into the industry!
However, the bad news is that nowadays, it's likely anyone who has their own personal Facebook profile considers themselves a capable social media manager.
The worst news is that these same gurus and ninjas are also applying to the social media management jobs you are.
So here's a few ways to make your social media manager resume stand out in a world where everyone wants to "get paid to be on Facebook all day".
Analytics
Now before we get into what I mean by analytics, I think it's important to address another unfortunate part about working in social media marketing; the amount of fluff words and jargon used to describe what it is we do and the results we get.
This same sort of vague terminology tends to make its way on to job descriptions as well as highlighted in social media manager resumes.
For example an applicant might put this on their resume:
In my previous position I oversaw the growth and engagement of our community using our company Facebook page.
While another applicant might put this:
I developed a 6-month Facebook strategy utilizing video content that generated 650 new fans, boosted page engagements to 250 per month and increased page reach by 150%.
So which of these two sentences better describe the capabilities of the applicant?
In reality, they are both saying the same thing, except example two includes one important difference: analytics.
[Tweet "What should be in your social media manager resume?"]
Including analytics on your social media manager resume accomplishes two things. First, it shows your employer that you can use data to tie in businesses goals (remember you'll likely be reporting to this person anyway) and second it describes tangible evidence to easily give credibility to your experience.
The best part is that analytic data isn't nearly as difficult as it used to be to generate. Remember the days without Pinterest or Instagram analytics or being buried in Excel sheets? Now almost every serious business platform has powerful native analytics you can use to track progress.
Other external social media management apps like Agorapulse, can also help you generate these comprehensive analytic reports.
The biggest takeaway here is to be proactive in collecting case studies and data throughout your career and include the data on your social media manager resume. Just make sure it's okay with your previous employer or client to include the data before including it in your next application.
Integration
Social media should never be used a standalone marketing channel for your company. Good social media manager resumes will include collaboration with other other departments like public relations, search engine marketing, email marketing and even sales just to name a few.
A social media manager with integrated experience will have a much better idea of how to develop a cohesive marketing strategy with the tools at their disposal, rather than one who just knows how to schedule a tweet.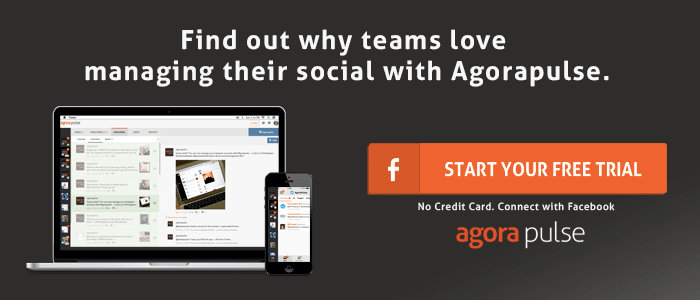 Paid Social
Sure, the most popular social media platforms are pay-to-play, but running relevant targeted ads on them can still prove beneficial to your business.
Social media managers with paid social experience will recognize and promote the right pieces of content, have an idea of crafting powerful calls-to-action, and utilize analytics to show ROI.
As the platforms and the industry evolve, social media marketing will continue to play a vital role in communication and business marketing. With its increased importance, job listings and saturation of applications, what you include or don't include on your social media manager resume could ultimately determine your next call back or invitation to interview.
What other things are important to include on your resume? What has worked for you? Let me know in the comments below.